NICOSIA, CYPRUS, 16 June 2021, ZEXPRWIRE, ADAX was created to provide the Cardano community with a state of the art decentralized exchange protocol. Our launch has been overpowered by the overflowing help and support from the Cardano Community interested in our project. The past 14days have shown tremendous success for us: we distributed our tokens to our contributors, built a supporting and engaging community, and were recognized by the Cardano Foundation themselves for our endeavours in advancing Cardano's vision.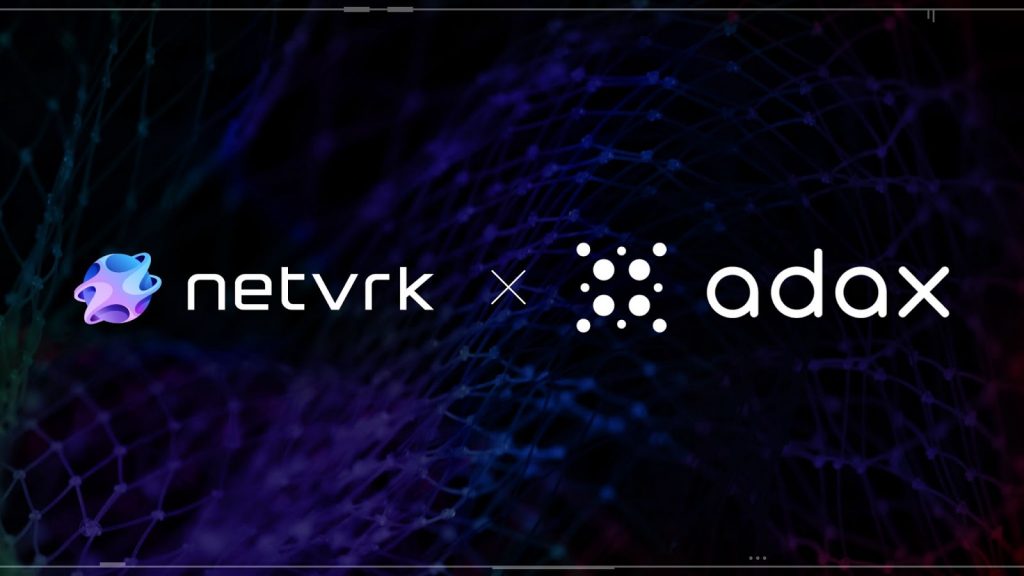 Remarkable Achievements: 
1) Built a worldwide community of more than 15,000 individuals;
2) Private sale was oversubscribed;
3) A nearly sold out IEO in just a matter of days
4) Published relevant documentation illustrating significant technical details for Cardano native tokens 
Our most significant accomplishment was acquiring the support of the Cardano Foundation. Since the beginning, our priority has been to play a minor role in Cardano's vision of achieving positive worldwide change, so receiving Cardano's support is a significant achievement for our project. 
In the quest to become a successful exchange inside the Cardano ecosystem, ADAX has been developing partnerships, our most recent ones being: Netvrk and BlackDragon, to give us extra specialized and critical resources. These organizations are built on the core values that we believe will help ADAX deliver and add benefit to the community. 
Finally, our main priority in this project is to search for opportunities to help out our community. Accordingly, our developer's team has distributed a technical report outlining the interaction for minting and burning Cardano local tokens as of late. This distribution tries to smooth out the cycle for new projects entering the space as well as existing ones. We expect that it engages developers to additionally carry out these conventions all the more successfully. 
ADAX is currently in the public sale stage, but also you can get in touch for more information about ADAX or its continuous private allocation, contact our sales team at [email protected]. Working together with our public IEO, ADAX consistently watches for private ventures with VCs, Crypto Funds, DAOs, Family Offices, and HNWI.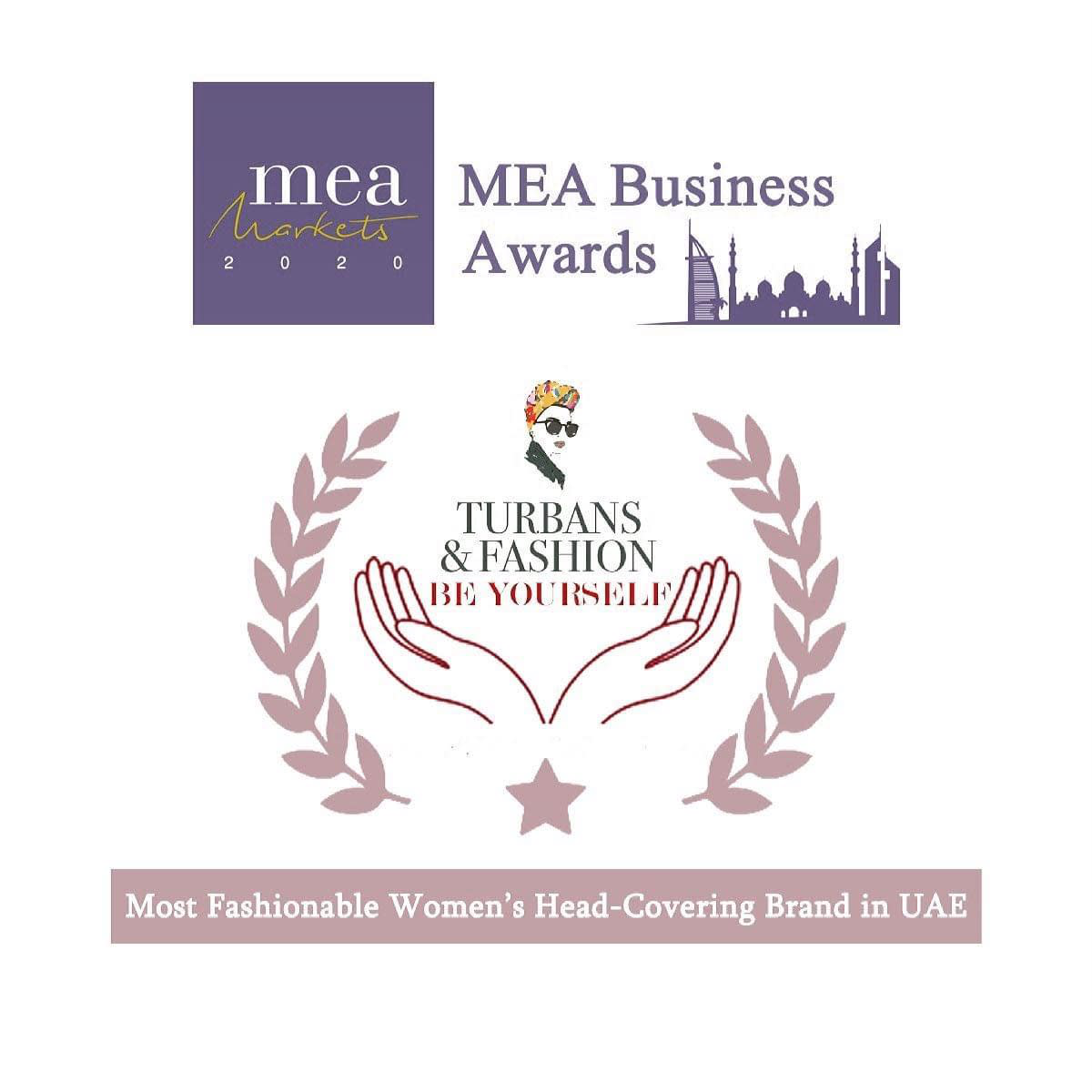 Al Ain, UAE, 17 June 2021, ZEXPRWIRE,  Turbans & Fashion, an online women headwear and clothing brand specializing in beautiful and trendy ready made turbans, announced that it had won the MEA Business Award 2020 hosted by MEA Markets. The women brand has been announced as The Most Fashionable Women's Head-Covering Brand in UAE.
Of the company's achievement, founder/CEO Shaima Sakr said, "Winning MEA Business Award 2020 has been one of the proudest moments in my five years at Turbans & Fashion. From finding turbans to making turbans, it had been a tremendous journey. I couldn't be more elated. Who knows what bigger awards the future holds for us."

About Turbans & Fashion: Turbans & Fashion is an online modest clothing brand based in UAE and operating across the gulf region.. Launched in 2015, it offers a unique and elegant variety of turbans, head-covers, clothing, scarves, and praying clothes. The Middle East based online store can be visited at: www.turbansandfashion.com
Women head wear | Women Turbans | Stylish Women Head wear
On one side are millions of people who suffer from pain.
On the other side is a life of health and wellness.
In the middle is a company on a mission.
Blue Gem Hemp is dedicated to helping people who have all types of pain including menstrual, headaches, sports and work-related injuries as well as depression and anxiety issues.
One of the biggest challenges they face is educating customers about hemp and how they do everything from seed to bottle. " We are all about educating our consumers with the scientifically proven medicinal therapeutic effects of industrial hemp," says CEO Rudaba Naqvi  
What exactly is CBD? It's the part that is extraced from cannabis or hemp that doesn't get you high, but shares many of the same medical uses. CBD has proven to be used for pain, anxiety, cancers, diabetes, Crohn's, and dementia.
Hemp and cannabis come from the Cannabis sativa plant. Legal hemp must contain 0.3 percent THC or less. CBD is sold in the form of gels, gummies, oils, supplements, extracts, and more.
THC is the main psychoactive compound in cannabis that produces the high sensation. It can be consumed by smoking cannabis. It's also available in oils, edibles, tinctures, capsules, and more.
Both compounds interact with your body's endocannabinoid system, but they have very different effects.
Neurotransmitters are chemicals responsible for relaying messages between cells and have roles in pain, immune function, stress, and sleep, to name a few. Despite their similar chemical structures, CBD and THC don't have the same psychoactive effects. CBD is psychoactive, just not in the same manner as THC. 
Blue Gem Hemp uses unique innovative scientific botanical extraction methods that sets them apart from the competition, as its powered by years of advancements in molecular chemistry and biochemistry. Their extraction machines are powered by Artificial Intelligence (AI) and connected to a neural network for deep machine learning. 
The company has set its sight on being the world's top R&D institution for industrial hemp and other medicinal botanical extracts.
Their top selling Full Spectrum Organic CBD Oil has the highest efficacy in its class and is available in 3 different potencies to help everyone. 
For more information visit here.
Contact Details
Irfan Sadiq
[email protected]
8152164073
Chi Town Hemp
    SOUTH HOLLAND, IL, June 17, 2021 /24-7PressRelease/ — Marquis Who's Who, the world's premier publisher of biographical profiles, is proud to present Zelma L. Griffin with the Albert Nelson Marquis Lifetime Achievement Award. An accomplished listee, Ms. Griffin celebrates many years' experience in her professional network, and has been noted for achievements, leadership qualities, and the credentials and successes she has accrued in her field. As in all Marquis Who's Who biographical volumes, individuals profiled are selected on the basis of current reference value. Factors such as position, noteworthy accomplishments, visibility, and prominence in a field are all taken into account during the selection process.
After a decade in her role, Ms. Griffin retired in 2016 as a Chief Hemodialysis Technologist for the University of Chicago Hospitals, Chicago, Illinois. Having worked within the discipline for many years, hemodialysis is noted as a procedure that involves purifying a patient's blood whose kidneys are not working properly. Among her responsibilities, Ms. Griffin assisted the technicians, remained involved in the orientation process to ensure all staff members abided by proper protocols and confirmed all certifications were up-to-date.
Ms. Griffin initially became interested in her field after her grandmother suffered a stroke. Recalling how much she had become involved in her care because the hospital and rehabilitation center were not in close proximity to her home, she developed a passion for medicine. Seeking to better understand what exactly happened to her grandmother, she became active as a nursing assistant at a major trauma center. Ms. Griffin eventually worked evenings so that she could attend school during the day. After receiving additional training at a hemodialysis center, she fostered a love for the industry. Ms. Griffin later studied and received in 1989 an undergraduate degree at Governors State University in University Park, Illinois.
During her tenure in health care, Ms. Griffin also gained valuable expertise as an Infection Control Coordinator. In support of her career, she became a member of the Board of Nephrology Examiners Nursing Technology (BONENT) where she serves as treasurer. She is also a member of the National Association of Nephrology Technicians (NANT). With aspirations of continuing to hone her skills and to share her knowledge, Ms. Griffin continues to contribute to academic efforts in the field of hemodialysis, while attending conventions and seminars.
2018-Present Treasurer Board of Nephrology Examiners Nursing & Technology (NANAT)

2017-Present Regional Representative Nephrology Examiners Nursing & Technology (NANT)

1993 Governors State University, University Park, Illinois B.A. Health Administration

1977-1979 Malcolm X College, Chicago, Illinois, Associate of Arts (AA) Degree
About Marquis Who's Who®

Since 1899, when A. N. Marquis printed the First Edition of Who's Who in America®, Marquis Who's Who® has chronicled the lives of the most accomplished individuals and innovators from every significant field of endeavor, including politics, business, medicine, law, education, art, religion and entertainment. Today, Who's Who in America® remains an essential biographical source for thousands of researchers, journalists, librarians and executive search firms around the world. Marquis® now publishes many Who's Who titles, including Who's Who in America®, Who's Who in the World®, Who's Who in American Law®, Who's Who in Medicine and Healthcare®, Who's Who in Science and Engineering®, and Who's Who in Asia®. Marquis® publications may be visited at the official Marquis Who's Who® website at www.marquiswhoswho.com.
    NEW YORK, NY, June 17, 2021 /24-7PressRelease/ — In a global pandemic, HR professionals have it harder than ever. To succeed, your HR team needs the most capable tools available. Based on our research, the following HR software packages performed the best.

As the responsibilities of HR departments grow, so do the capabilities of the HRIS software solutions they employ. Human resource management systems these days manage aspects as diverse as E-Learning, training and payroll. The best HR software can help navigate the intricacies of hiring, firing, benefits administration, and performance management. We look at the best solutions for 2021 and how they can make managing onboarding, in-house training, kudos recognition, and other personnel-focused tasks much easier.

This article will help you compare the best human resources information system (HRIS).

An HRIS, or Human Resource Information System, provides features that support the HR department in a wide range of tasks, from vacation tracking, Training, E-Learning, hiring employees to manage the organization.

The majority of companies report that they believe their HRIS software is confusing for employees; one way to alleviate concerns like this is to make sure you have a simple yet robust human resource system to support your organization.

Just like any HRIS software, the right HRIS will support HR administrators as well as supervisors, hiring managers, onboarding employees, and long-standing team members. HRIS examples range from items to help with Applicant tracking, E-Signature, On-boarding and also training & certification.

In this article, we will play the role of an HRIS consultant: we will explain the value of any human resources information software solution and breakdown what sets any given tool above the rest. I will also explain why HRIS is an important item to add to your employee management software toolkit.

Top 10 Best Online HRIS Tools

1. Workday.com ( $$$$$ )

2. CommonOffice.com ( $$$)

3. Namely.com ( $$$$$ )

4. SAP.com ( $$$$$ )

5. ADP ( $$$$)

6. Trello ( $$ )

7. Replicon.com ( $$$$ )

8. SalesForce.com ( $$$$ )

9. Quickbooks Time ( $$$ )

10. Paycor ( $$$$ )

HR Software FAQ

Here are some basic questions and answers about Human Resource information systems. This FAQ will clear up a few things that HR professionals often ask about their system.

What are the types of HRIS systems?

There are many different types of HRIS solutions in the market. Different HRIS tools are needed for different HR processes, for example, requesting/approving time off or supplying employee review forms for performance evaluation.

Examples of HRIS modules:

1. Core HRIS System: employee record keeping

2. Applicant tracking systems (ATS): requisition form and resumes

3. Performance Tracking Software

4. Paid Time off system

5. Onboarding and E-Signature

6. E-Learning and Scheduling software

7. Incident tracking software

8. Training and Certification tracking

What should a perfect HR solution include?

Human Resource Software (HRIS) is like a module-based equipment. This equipment will allow HR managers to automate, organize and create reliable processes for a perfect organization.

HRIS Recruiting System Advantages?

Prospective employees can submit applications and resumes online with an HRIS, which cuts costs associated with printed applications and helps to keep the hiring process much more organized. HRIS can be set so that only qualified applicants are able to apply, which can save managers many hours of sorting through applications. Using HRIS for hiring may attract more qualified applicants that are comfortable using technology and reduce the time in getting back to applicants.

Criteria and Constrains:

What are we looking for when we select perfect solutions for our top 10 HRIS picks? What components of an information system are we looking for exactly? Here's a summary of my evaluation criteria:

• User Interface (UI): Is it user friendly and eye catching?

• Ease of Use: Is it easy to navigate and function? Does the vendor offer good support, service, account rep, and training?

• Customizable: Is the human resource's software customizable and tailored to the customer's needs. Can the vendor offer free customizations?

• Integration: Can it integrate with any payroll or any other ERP software?

• Customer Onboarding: do they have an onboarding process with an account rep. to help the customer set up their applications.

• Customized Reporting: Can the customer create their own reports

• Price Affordability: Are you paying too much for the same features you can get in another software?

Related Link:

http://www.BestHRCloud.com