Brace yourselves for the epic transformation that just took place at magicpin – India's first and largest hyperlocal startup headquarters in IFFCO Chowk at Gurugram. In a bold move, magicpin's office signage has officially become 'Mahipin' to honor the incredible victory of the Chennai Super Kings (CSK) in the IPL final, led by none other than the mastermind Mahendra Singh Dhoni.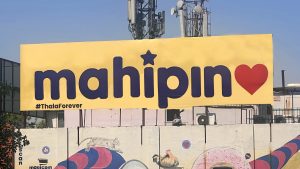 On May 29 when IPL fever was at its peak, magicpin, known for its quirky social media tactics, hit up Twitter with a cheeky challenge for all the fans out there. They boldly proclaimed that if CSK and their captain cool, MS Dhoni, could win the IPL trophy, their office signage would undergo a rad makeover to 'Mahipin.' The tweet went viral, capturing the attention of fans and cricket fanatics. As CSK emerged victorious, magicpin stuck to their words like glue and transformed their office signage into the legendary 'Mahipin.' It's a sight to behold.
This is a follow-up campaign to the original tweet which captured the netizens attention on May 23, 2023 when magicpin changed their profile picture and name to "Mahipin" to celebrate Chennai Super Kings entry into the IPL final.  The tweet had captured 1 million impressions with over 44k engagement.