Donald A. Galades newest book will be free to download from Amazon for five days, starting December 11, 2023, until December 15, 2023.
Drums, PA. USA – WEBWIRE – Saturday, December 9, 2023
Kingdom Financial Ministries announces the release of Donald A. Galades newest book, Awoken: Conspiracy or Theory? It will be free and available for download from the Amazon Kindle Store.
How an elite group asserts dominance and control of every aspect of your life, including your afterlife. Individual freedoms are sacrificed for the so-called greater good. A New World Order crushes dissidents. This select group has the power to shape the future of humanity.
What if all conspiracy theories you have heard for decades were not only true, but were all connected? What if you were told the creation of this New World Order required the participation, knowingly or not, of every former U.S. President and World Leader since 1900?
What if proof existed that all secret societies like the Illuminati, Freemasons, and Skull and Bones, were used by Satan and his Antichrist? Who is this Antichrist? When will he appear? Where will he come from? Even those who do not know Jesus Christ, know of the Antichrist. As the worlds nuclear superpowers sail their armadas to the Middle East, is the stage set for WW3? Is this where we will see the revealing of the Antichrist?
There will come a descendant of Mohammad who will be loved by the entire world. Even the elect will view him as a peaceful, charismatic world leader, initially. As he arrives on a white horse, the Suni Muslims will know him as the Muslim Christ. The Shiite Muslims will know him as the Mahdi. Christians know him as the Antichrist.
This is a must-read for believers and non-believers alike. Together, let us discover, who woke the church?
Dons first book In God We Trust; The Dollar We Worship became an International Best-Seller on Amazon. He also wrote a financial basics book called: 5 Steps, Your Guide to Financial Health Both are available on Amazon.
For questions or to schedule an interview contact Kingdom Financial Ministries at (570) 501-1200 or email don@kingdomfinancialministries.com.
Donald A. Galade
Managing Partner
Kingdom Financial Ministries
Amazon Author
More than half of existing Bitcoin investors started investing recently, and interest among female investors has increased, indicating greater public acceptability and rising demand
8 Connaught Place, Hong Kong S.A.R – WEBWIRE – Thursday, November 30, 2023

Forsyth International Hong Kong (ISIN: HK0234892310), a trusted partner to individuals, wealth managers, family offices, investment managers and institutions in navigating cryptocurrency, a company that develops funds, indexes, insight, and other services, is pleased to announce the release of the Bitcoin Investment Study, the firms annual report on investor perceptions and behaviors towards bitcoin. The analysis shows that adoption, interest, and knowledge of Bitcoin and the wider digital currency ecosystem are all continuing to expand.

The study comprises the following findings:
Over 25% of questioned investors already own Bitcoin;
More than 55% of investors expressed interest in investing in Bitcoin, which is a significant rise compared to previous years;
Over 50% of those who currently own Bitcoin started investing within the past year;
Interest in Bitcoin investment products rose significantly among female investors.
The findings of the Bitcoin Investment Study support the notion that more investors are beginning to understand the long-term benefits of including Bitcoin and other digital currencies in their investment portfolios. Although it is great to see perceptions about cryptocurrencies continuing to change, this business is still in its development.
All of us have a responsibility to keep working to educate the investing public so that investors of all ages and backgrounds may take advantage of this once-in-a-generation opportunity, mentioned Chum Yip Zihao, Head of Research Department at Forsyth International Hong Kong.

According to the study, more than half of respondents view Bitcoin as a long-term investment potential for a diversified investment plan, which shows that investors are now three times as likely to view cryptocurrency as a store of value investment rather than a currency.

About Forsyth International Hong Kong
ForsythInternational.com Hong Kong is a cryptocurrency investment specialist and hedge fund that is committed to providing exceptional returns through an actively managed diversified portfolio of blockchain asset vehicles. The company commits to a research-driven and quantitative approach. Started by experienced VC investors and Internet entrepreneurs, Forsyth International Hong Kong strives to provide its partners and investors with a superior return by targeting both short-term and long-term opportunities in the rapidly growing crypto finance sector. The firms origins are in technology and it prides itself in having a deep understanding of protocols, the blockchain, and the crypto field.

International Water-Guard Industries, Inc. (IWG) announced today that it has been selected to provide Lavatory components including Touchless Faucets and Water Heaters to Airbus for installation on their A320, A330, and A350 series airframes.  

The contract scope covers standard fit, customer select options, and all aftermarket support requirements.

"Putting our customers first, engineering innovative airborne water management solutions, and consistently living up to our core values with a driving principle of doing what we say we will do is what we focus on at IWG and I believe was a key driver in Airbus' decision to partner with us on this program," said Steven Bis, President and CEO of International Water-Guard.

"We have built a great working relationship with Airbus, and we look forward to developing this further as we embark on this project. Building on over 30 years of designing, producing, maintaining and supporting our own aviation potable water products, we are committed to meeting the needs and expectations of Airbus and their customers," continued Steven Bis.

The project begins today and will see IWG products on Airbus aircraft as early as 2025.

International Water-Guard Industries Inc. is a Canadian aerospace company focused on aircraft potable water components and systems. Our team of aviation water professionals develops innovative solutions that address the requirements and issues surrounding on-board water supply. IWG is a leading provider of flight-certified potable water treatment units, on-demand water heaters, lavatory water components, compact water systems, potable water weight management solutions (Pre-Select), and lightweight valves.

Contact Information:

Lucrecia Leon
Marketing Manager
lleon@water.aero
604 255 5555

Steven Bis
President and CEO
sbis@water.aero 
604 255 5555

David J. Pohl
Director of Strategic Development
dpohl@water.aero 
604 255 5555


Topic: Press release summary

 Benchmark International is pleased to announce the transaction between CFA, Inc. and Bowman Consulting Group Ltd.

CFA, Inc. is a civil engineering firm that provides consultation/design, land use planning/surveying, remote sensing, permitting, and construction administration services for private and government entities. The firm has the capability to work through the life of each project from feasibility and due diligence to design and construction.

Bowman is a nationwide engineering firm with over 2,000 employees and more than 80 offices throughout the United States. The firm imparts infrastructure solutions to customers who own, develop, and maintain the built environment. Bowman provides a variety of planning, engineering, geospatial, construction management, commissioning, environmental consulting, land procurement and other technical services to customers operating in a diverse set of regulated end markets.

"I am glad to see Kevin get this deal across the finish line and work towards his goal of retirement. The Bowman team has shown again they are a great home for our client's businesses, and I hope nothing but the best for everyone involved." – Senior Deal Associate Nick Woodyard, Benchmark International

Americas: Sam Smoot at +1 (813) 898 2350 / Smoot@BenchmarkIntl.com
Europe: Michael Lawrie at +44 (0) 161 359 4400 / Lawrie@BenchmarkIntl.com
Africa: Anthony McCardle at +27 21 300 2055 / McCardle@BenchmarkIntl.com

About Benchmark International:
Benchmark International is a global M&A firm that provides business owners with creative, value-maximizing solutions for growing and exiting their businesses. Benchmark International has handled over $10 billion in transaction value across various industries from offices across the world. With decades of M&A experience, Benchmark International's transaction teams have assisted business owners with achieving their objectives and ensuring the continued growth of their businesses. The firm has also been named the Investment Banking Firm of the Year by The M&A Advisor and the Global M&A Network as well as the #1 Sell-side Exclusive M&A Advisor in the World by Pitchbook's Global League Tables.

Website: http://www.benchmarkintl.com
Blog: http://blog.benchmarkcorporate.com

Benchmark International
Brittney Zoeller
813-898-2350
www.benchmarkintl.com

Contact


15th HKTDC Hong Kong International Wine & Spirits Fair enjoys successful three-day run

Global wine trading platform uncorks the potential of emerging markets

HONG KONG, Nov 6, 2023 – (ACN Newswire) – The 15th HKTDC Hong Kong International Wine & Spirits Fair, organised by the Hong Kong Trade Development Council (HKTDC), ended yesterday after a successful three-day run (3-5 November). The fair drew keen buyers from emerging markets. Several regions stood out including Korea, Mainland China and Taiwan, as well as Southeast Asian countries such as Indonesia and Malaysia, showing healthy potential for development. The return of global buyers to the physical Wine and Spirits Fair underlines Hong Kong's status as a key trade and distribution hub for wine in the region.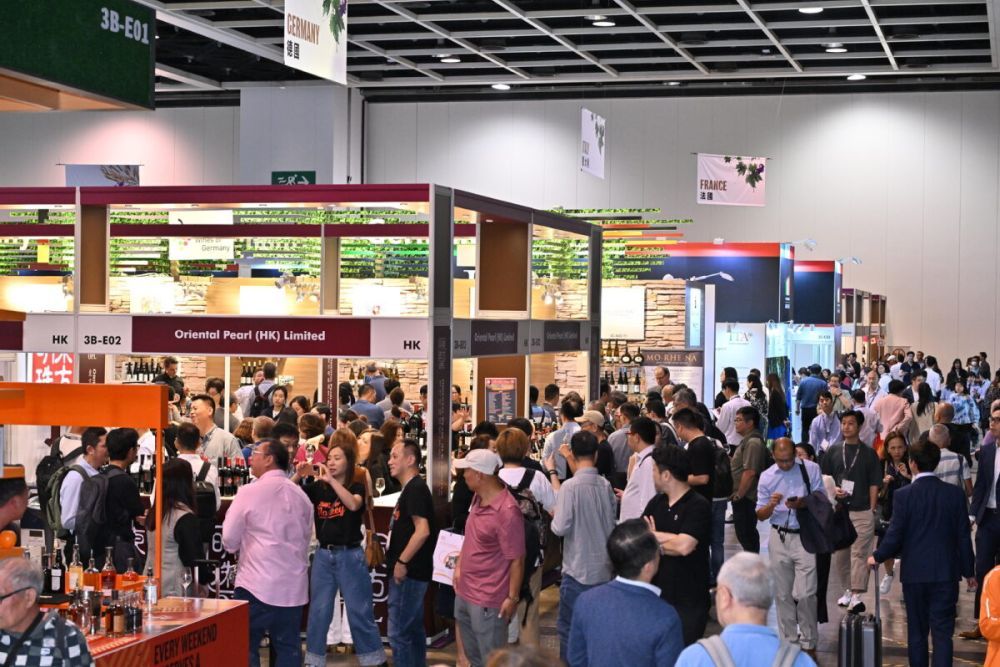 The fair drew some 7,000 buyers from 49 countries and regions. On Public Day today the fair was open to ticket holders aged 18 or above, attracting around 9,000 wine enthusiasts to enjoy the beverages and attend events such as masterclasses, wine tasting and seminars.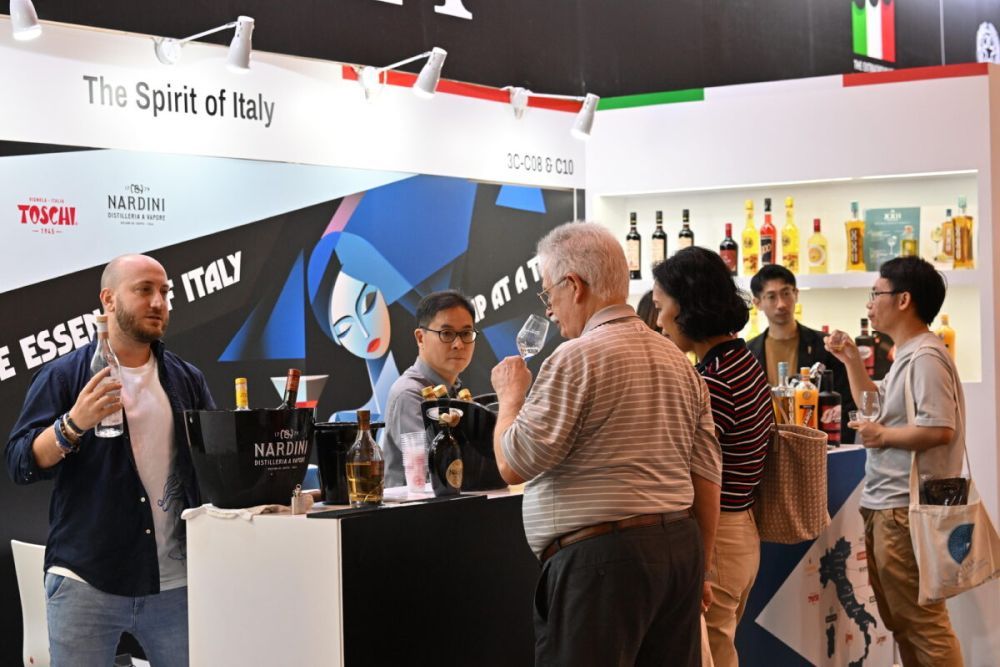 The fair attracted renowned importers, wholesalers, retailers and e-tailers – including JD.com, Inc (Mainland China), PT. Pantja Artha Niaga (Indonesia), Royal of Japan Ltd (Japan), NARA CELLAR (Korea), Albert International Wines & Spirits Sdn Bhd (Malaysia), KOT Selections LLP (Singapore), Rose & Young Hunters Global Inc. (Taiwan), Central Food Retail Company Limited (Thailand), African + Eastern (UAE), and Red Apron Fine Wines & Spirits (Vietnam).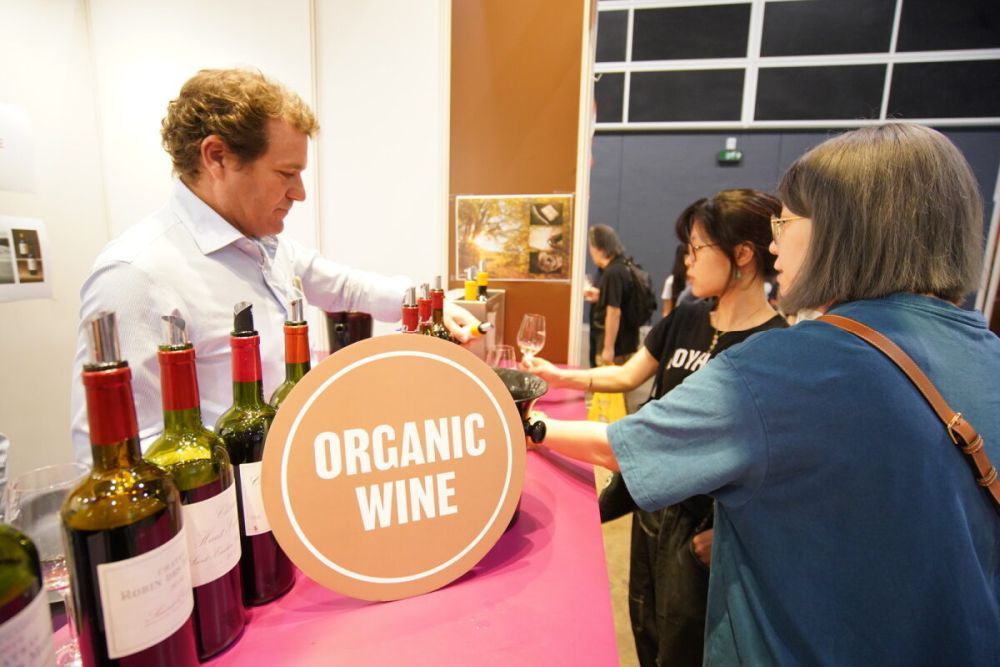 Gathers together global fine wine, cultivates new market opportunities

The HKTDC's Deputy Executive Director Sophia Chong said: "The 15th Wine & Spirits Fair featured more than 500 exhibitors from 17 countries and regions, where wine sellers and buyers come together again and buyers were keen to source products. Public Day today was also well received, and members of the public enjoyed the wine tasting experience and had fruitful purchases.

"In recent years, Chinese wines have risen in popularity and brought new momentum to the Chinese market. We incorporated these elements in the fair, bringing products from Sichuan, Ningxia and Xinjiang, offering more options for buyers. The HKTDC also held various seminars where industry professionals could explore opportunities in the Chinese wine market. Meanwhile, the global hot topic of sustainable development has also been addressed by the wine industry, as vintners make wines by greener means. Organic wines were also showcased in the fair, creating a sparkling new wave of purchasing trends."

Eric Fung, Director (Hong Kong) of Japanese exhibitor Flavour of Life G.K., stated: "The wine fair has attracted a significant number of international buyers and is undoubtedly the most important wine trade fair in Hong Kong. We are very pleased with the quality of buyers, most of whom come from Southeast Asia, including India, Vietnam, Cambodia, and Laos. These are high-potential markets for sake. We have also had buyers from Africa, particularly Nigeria, which is an extremely promising market. If it weren't for participating in this event, we would not have had the opportunity to connect with them." His firm had established about 25 new connections at the fair, with two or three being high-potential buyers.

Emerging demand for non-alcoholic wines

Gary Lee, the Business Development Director of San Sesan Global Pte Ltd, a buyer from Singapore, said his firm's primary objective at the event was to source vegan and alcohol-free wines, with a specific focus on products from Spain and Germany. He welcomed the Click2Match platform, which facilitated meeting scheduling and record-keeping. Mr Lee joined 20 business matchmaking sessions, engaging with eight exhibitors offering vegan and alcohol-free wines. "These meetings were highly effective, and I identified several exhibitors with significant potential. There is a good chance that I will place orders with two of them, and each deal we make is typically valued at approximately US$300,000."

Virginia Cikhita, the CEO of Project X and a buyer from Indonesia, visited the fair to source fine wines and accompaniments. She stated: "We have a great opportunity to order from a Hong Kong exhibitor at least 2,000 bottles of black truffle sauce imported from Finland. We also hope to buy custom water bottles from a Taiwanese exhibitor, as well as at least 3,000 boxes of hangover prevention pills. These products are truly excellent!" She was pleased with the services, including providing e-Badges for buyers, the Click2Match platform, and the new Scan2Match platform that conveniently connects buyers and exhibitors from offline to online.

The fair featured 36 exciting events, including the seminar Baijiu Journey: Savouring the Flavours of China and two Wine Industry Conferences, one of which featured the sole Chinese Master Sommelier in the world, Lu Yang, discussing wine market opportunities in China and Asia. In addition to informative seminars for industry professionals, Public Day featured engaging events such as wine tasting sessions, attracting enthusiastic participation from buyers and visitors, creating a vibrant atmosphere.

Photo download:  https://bit.ly/3shCTbx

Websites
Wine & Spirits Fair: http://hkwinefair.hktdc.com/

Media enquiries
Please contact the HKTDC's Communications & Public Affairs Department:
Jane Cheung, Tel: (852) 2584 4137, Email: jane.mh.cheung@hktdc.org
Agnes Wat, Tel: (852) 2584 4554, Email: agnes.ky.wat@hktdc.org

About HKTDCThe Hong Kong Trade Development Council (HKTDC) is a statutory body established in 1966 to promote, assist and develop Hong Kong's trade. With 50 offices globally, including 13 in Mainland China, the HKTDC promotes Hong Kong as a two-way global investment and business hub. The HKTDC organises international exhibitions, conferences and business missions to create business opportunities for companies, particularly small and medium-sized enterprises (SMEs), in the mainland and international markets. The HKTDC also provides up-to-date market insights and product information via research reports and digital news channels. For more information, please visit: www.hktdc.com/aboutus. Follow us on Twitter @hktdc and LinkedIn