The company announced 14 additional sizes between its Cooper Discoverer® Rugged Trek™ and Discoverer® STT Pro™ lines at SEMA
Las Vegas – WEBWIRE – Wednesday, November 2, 2022
At the annual SEMA show in Las Vegas, The Goodyear Tire & Rubber Company unveiled the biggest tires yet in its Cooper Discoverer® Rugged Trek™ tire line. Designed for lifted pickup trucks, these all-new, large-sized tires feature signature Cooper Knife-Edge and Mountain Pass customizable sidewall designs and will be available to consumers in early 2023.
"While Cooper currently covers the vast majority of mud terrain tire sizes in the market1, tire enthusiasts now have an even bigger, stronger tire assortment to help them travel off-road with confidence and stylize their vehicle," said Michiel Kramer, executive director of Product Marketing at Goodyear. "The line extension into more enthusiast sizes is a direct response to the success of the Cooper Discoverer® Rugged Trek™, which has received overwhelmingly positive feedback from consumers."
"Flotation" tires like the Cooper Discoverer® Rugged Trek™, which are designed to hold larger masses of air, perform well over softer ground and provide an appealing look, have become increasingly popular with off-road enthusiasts. The new 37×12.50R20LT Discoverer® Rugged Trek™ flotation tire is part of a 10-size expansion that started during the summer of 2022 and will continue into the first quarter of 2023. Containing deeper tread blocks to enhance off-road traction and increase tire tread life, the Cooper Discoverer® Rugged Trek™ offers a competitive tread life limited warranty, as well as a 55,000-mile treadwear limited warranty for flotation tires.
In line with Cooper's focus on the sizes that off-road enthusiasts want, the company also unveiled four newly developed flotation sizes for the popular Cooper Discoverer® STT Pro™, including 35X12.50R22LT LRF, 33X12.50R20LT LRF, 35X12.50R18LT LRD and 35X12.50R17LT LRE sizes.
Providing exceptional traction and performance on even the harshest terrain, the Cooper Discoverer® STT Pro™ features Cooper's trademarked Armor-Tek3 carcass construction which helps provide durability and guard against damage on the trails. The 33- and 35-inch tires will help to meet the needs of customers looking to go off-road in particularly muddy conditions, while also providing the curb appeal tire enthusiasts are looking for.
For more information about the Discoverer® Rugged and Discoverer® STT Pro™, as well as all of Cooper Tire's on-and-off road tires, visit www.coopertire.com.
IMAGE CAPTION
At this year's SEMA Show, The Goodyear Tire & Rubber Company introduces four new sizes for its popular Cooper Discoverer STT Pro tire lineup. The 35X12.50R22LT LRF, 33X12.50R20LT LRF, 35X12.50R18LT LRD and 35X12.50R17LT LRE sizes offer exceptional performance on harsh, muddy terrain, while also providing enthusiasts with enhanced curb appeal.
About The Goodyear Tire & Rubber Company
Goodyear is one of the world's largest tire companies. It employs about 72,000 people and manufactures its products in 57 facilities in 23 countries around the world. Its two Innovation Centers in Akron, Ohio, and Colmar-Berg, Luxembourg, strive to develop state-of-the-art products and services that set the technology and performance standard for the industry. For more information about Goodyear and its products, go to www.goodyear.com/corporate.
About Cooper Tire
Cooper Tire, a subsidiary of The Goodyear Tire & Rubber Company (Nasdaq: GT), specializes in the design, manufacture, marketing and sale of passenger car, light truck, medium truck, motorcycle and racing tires. Cooper is headquartered in Findlay, Ohio, with manufacturing, sales, distribution, technical and design operations located in more than one dozen countries around the world. For more information on Cooper, visit www.coopertire.com, www.facebook.com/coopertire or www.twitter.com/coopertire.
1 Based on 2021 market data provided by the U.S. Tire Manufacturers Association 
 MOFFAS, a New York-based technology start-up that focuses on building an alternative market channel for a more decentralized Internet, has released new mobile phone app on both iOS and Android platforms.

With a complete redesign, the MOFFAS app, LOVA, connects users to a new AR-rendered dimension, Euler, for social networking and information sharing activities. Proximity-based, Euler injects a dynamic human-centric social scene as well as information portal wherever users go. At the same time, users can publish status updates composed of a Vibin' emoji and a short text-based message.

"Just like our browser extension allows users to chat and leave messages on any website and any page, the app follows the same logic," explained Robyn, founder of MOFFAS. "You can post updates and see what people around you are feeling and thinking in Euler, literally, thanks to augmented reality."

The new app relies on bluetooth low energy technology (BLE) for scanning and broadcasting messages, through Google Nearby Message service. Built with privacy and decentralization in mind, the messages as well as the user information, are not collected by the app and submitted to the MOFFAS server. Account registration is also not required.

"Since it's proximity-based, we want it to be as private and personal as possible," answers Robyn when asked about the reasoning behind such a structure. "Personally, I believe in a more decentralized future and technologies that empower individuals."

Besides Euler, the app also includes a tool to access MOFFAS' own resource manager, Dawn, which hosts and processes information of resources, from creative content to physical merchandise, into readable multipurpose data objects.

"Within MOFFAS, Dawn and LOVA represent the resource and the consumer side, respectively," introduces Robyn. "The app is an entry point for LOVA to communicate with Dawn. As we build up Dawn, user can analyze, consume and share more resource data directly on their app."

The MOFFAS app is available for download in Apple Store and Google Play Store.

About MOFFAS
Created, owned and managed by New York-based Internet start-up, Being & Time, LLC, MOFFAS is a cross-platform e-commerce solution suite that aims to build enhanced and continuous socially-aware market channel for all. The growing list of functionalities provided by MOFFAS includes group shopping, digital marketing, on-location communication, crowdsourced rating system, consumer activism, etc.

For more information, please visit https://heyMoffas.com.
MOFFAS
Sham Offey
+1-551-313-7573
heymoffas.com

Contact

Los Angeles, California – WEBWIRE – Thursday, September 29, 2022
We are delighted to open our Gameway Ultra store in this beautiful new Delta terminal at LAX. Our aim is to enhance the traveler's experience by offering some fun entertainment at the airport.
Gameway, the premiere airport video gaming lounge, unveiled its new flagship Gameway Ultra location at the newly completed Delta Sky Way Terminal 3 at LAX today. Their sleek new store showcases a redesigned, immersive, trend-setting look, and expands Gameway's award-winning luxury gaming stations, and industry-leading amenities and services. This Gameway Ultra location represents the evolution of the brand, adding the new RetroZone® bar, offering a selection of craft beer while visitors enjoy classic video games.


Gameway has reimagined the modern airport lounge experience since their launch in 2018 with two locations at DFW airport. Whether travelers are stopping in during a layover, or have just arrived at their gate, they can enjoy a unique experience with personalized gaming packages. Gameway offers top-of-the-line luxury gaming stations with next generation Xbox, PlayStation, and PCs, complete with the newest games. Each station is equipped with Razer's Iskur Gaming Chairs and Kraken Headsets, and dedicated high speed internet. Gameway maintains post-pandemic cleanliness standards, an extensive menu of snacks and beverages, and at Gameway Ultra locations, the RetroZone® bar.


Presenting a unique, entertaining alternative to airport travel, Gameway asks, "Why wait, when you can game?" Founded and led by husband-and-wife team Jordan and Emma Walbridge, Gameway's growth has been explosive since capturing travelers' attention in 2018. After first opening at the Dallas Fort-Worth Airport, Gameway was awarded Best Traveler Amenity in 2019 at the ACI-NA Awards and later, in 2020, voted Most Innovative Customer Experience at the Airport Experience Traveler Awards. They followed this success with two new locations in 2021: LAX Terminal 6 and Charlotte Douglas International Airport. With their fifth location, and second at LAX, the Walbridges wanted to take their brand to the next level in Delta's Terminal 3.


"We are delighted to open our Gameway Ultra store in this beautiful new Delta terminal at LAX. Our aim is to enhance the traveler's experience by offering some fun entertainment at the airport," beamed Co-Founder Emma Walbridge. "Being an ACDBE-certified business I am also extremely thankful to URW, LAX, and Delta for the opportunity to bring the Gameway experience to Terminal 3."


"Gameway offers guests a unique experience to enhance their travel journey and we are excited to have a second location here at LAX," said Maral Matossian, Unibail-Rodamco-Westfield (URW) General Manager, LAX. "We also are proud to support another 100% Airport Concessions Disadvantaged Business Enterprise (ACDBE) operator and woman-owned business. We are committed to growing diverse participation in our airports and supporting our partners to help them achieve success wherever they are in their journey."


"Gameway is the real reason to get to your gate early," smiled Co-Founder Jordan Walbridge. Mr. Walbridge, an Afghanistan War Veteran, often used video games to decompress with his squad after missions while deployed. "Video games are a great way to de-stress; airports can be stressful and often there's an atmosphere of 'hurry up and wait.' With Gameway, we're upgrading the typical wait-at-the-gate experience with a new, stimulating entertainment option for travelers of all ages."


The Walbridges are set to open another Gameway location at Houston's Hobby Airport this October, and have an aggressive strategy to expand their domestic footprint to 14 new airports over the next two years.


Learn more about Gameway:

https://gameway.gg/
The campaign celebrates 60 years of academic growth and was created to ensure the success of future leaders.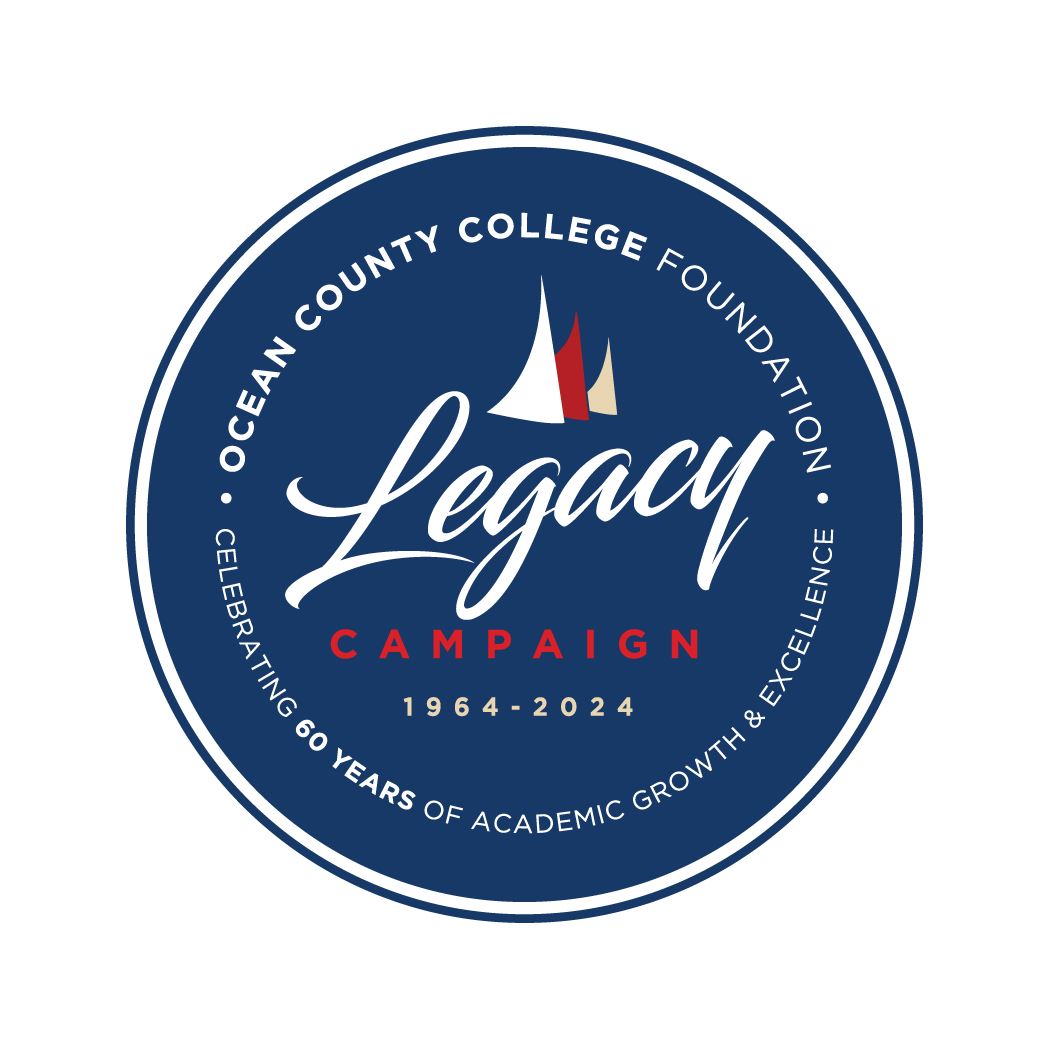 Ocean County College Foundation Legacy Campaign

TOMS RIVER, N.J. – Aug. 29, 2022 – PRLog — "The need to leave a legacy is our spiritual need to have a sense of meaning, purpose, personal congruence and contribution," – Stephen Covey.

Ocean County College Foundation is celebrating 60 years of academic growth and excellence by unveiling its Legacy Campaign.

"Your support of the Ocean County College Foundation will make a lasting impression in the hearts and minds of local students and residents," said Kenneth J. Malagiere, Executive Director of the Ocean County College Foundation. "This opportunity to make a transformational gift will help our community and change countless lives for the better."

As a member of the Ocean County College Foundation Board, David C. Wintrode and The Wintrode Family Foundation is passionate about higher education and ensuring continued individual and professional success in today's world. Ocean County College has been serving the community by providing residents with a quality, affordable education and enriching cultural opportunities since 1964.

"The Ocean County Foundation has stood stalwart in support of these efforts by providing financial assistance to both traditional and non-traditional students alike to ensure all who wish to learn and grow, right here on the New Jersey shore, might do so," said Wintrode.

The Foundation has grown significantly from its humble beginnings and has since contributed over $17.5 million in scholarship and special program support.

"This funding continues to provide for tuition, global and domestic travel experiences, capital projects, vocational certificate support, early college jump start and academy education and so much more," Wintrode added.

While this impact has been significant, there is much more to do.

"The landscape of higher education continues to evolve right before our eyes," said Wintrode. "A college degree, vocational certificate and opportunities to expand one's personal knowledge base, has never been more important in ensuring continued individual and professional success in today's world."

Wintrode believes that the Ocean County College Foundation's Legacy Campaign is the perfect vehicle to make a transformational gift that will help ensure the success of our future leaders.

"I believe this so strongly that I have recently made a $2 million gift, establishing the Roberta W. Wintrode Memorial Fund, to lead the charge and inspire others to join me in this campaign," he continues. "It is my hope that you, too will partner with the Ocean County College Foundation in this endeavor to reach our goal of $25 million in support of the students at Ocean County College."

To learn more about the Legacy Campaign, please contact Kenneth J. Malagiere at kmalagiere@ocean.edu.

About Causeway CARes

Causeway CARes' mission is to make a direct and profound impact in and around Ocean County in the areas of education, food security and quality of life. Founded in 2004 and funded by the Wintrode Family Foundation, Inc., Causeway CARes strives to make the community a better place to live, grow and thrive. To learn more, visit CausewayCARes.com.

 FlexTouch Technologies Co., Ltd. ("FlexTouch"), a leading provider of metal mesh touch sensors for consumer electronics, automotive, and industrial control devices, today unveils its eco-friendly solution for touch display solutions for consumer electronic devices.

Thanks to its unique and patented technology which employs an additive process for copper plating, FlexTouch can save 95% of copper in its process as opposed to the subtractive process. In addition, its roll-to-roll manufacturing process allows the production of two sensor layers simultaneously on both sides of the substrate, saving time and energy.

Copper is highly conducive and provides the lowest sheet resistance and best signal-to-noise ratio (SNR). When combined with FlexTouch's patented design patterns, the solution dramatically reduces power consumption by up to 30% compared to other touch solutions.

The high SNR feature and the flexible copper and substrate material also allow thinner stack and more integrated solutions such as an integrated flex, which reduces the number of components in the touch solution. An added benefit of a thinner stack structure is that it allows better transmittance, which leads to less light loss and saves power for the entire display module.

The eco-friendly design also makes FlexTouch's product an ideal solution for e-paper touch applications.

"Eco-friendly solution has always been our company's focus in the development of our product and manufacturing process," says Esat Yilmaz, CTO of FlexTouch. "Our company is ISO14001 certified, which means we have adopted a company-wide environmentally conscious practice. We will continue to work with our suppliers and customers to develop solutions that are both high-performance and eco-friendly."

About FlexTouch
FlexTouch is a leading designer and manufacturer of innovative touch sensors enabling touch display devices for consumer electronics, such as mobile phones, tablets, laptops, automotive, and industrial control devices. FlexTouch Technologies was founded in California, with R&D offices in Silicon Valley and manufacturing facilities in Wuzhen, China. For more information, visit https://www.flextouch.com.cn/en/.
FlexTouch
Grant Yang
510-703-8507
flextouch.com.cn/en

Contact

Categories
Computer Hardware
Consumer Electronics
Mobile & Wireless
Technology