Smart Meter Remote Patient Monitoring Powered by AT&T IoT Connectivity Helps Improve Outcomes for Patients with Chronic Conditions

Smart Meter IoT Devices in Remote Care Programs Dramatically Improve Health in 84% of Diabetes Patients and 88% of Hypertension Patients

First-in-Class Smart Meter Cellular Pulse Oximeter to Debut at CES 2022
DALLAS – WEBWIRE – Monday, January 3, 2022
What's the news? AT&T* is teaming up with Smart Meter to improve health outcomes for patients with chronic conditions like diabetes and high blood pressure. Smart Meter supplies healthcare providers with cellular remote patient monitoring (RPM) devices and services, including the SmartRPM™ solution, iGlucose®, iBloodPressure 2.0™, iScale™ and soon, the iPulseOx™, being unveiled at CES 2022 in Las Vegas. These devices run on AT&T's nationwide IoT network, known for its reliability and coverage.
Chronic diseases are the leading causes of death in the U.S., and they're on the rise. Hypertension can lead to 2 of the biggest killers in this country – heart disease and stroke – while diabetes ranks 7th for deaths. But studies show remote patient monitoring can help change this. For example, 84% of diabetes and 88%1 of hypertension patients at highest risk for severe disease complications experienced significant improvements in their health when using the Smart Meter iGlucose and iBloodPressure as part of RPM programs.
Why is this important? Consistent use is a must for an effective RPM program. So, the simpler the solution, the more likely the patient will use it. Smart Meter's cellular-enabled devices simplify RPM. They are an easy out-of-the-box solution; just insert the included batteries and press the start button. The monitoring devices contain IoT SIM cards, so they automatically send the patient's data over the AT&T IoT network to the SmartRPM cloud. The healthcare provider then accesses the data there via secure log-in.
Unlike cellular-enabled RPM devices, Bluetooth-enabled monitoring devices require the user to pair the device with a smartphone or tablet, download the data, and then send it to the doctor. It's a more complicated solution that oftentimes involves troubleshooting. This can be intimidating and frustrating for users and can lead to them not continuing with the RPM program. Cellular RPM devices help lessen the technological divide and are more accessible to patients of all ages, regardless of digital literacy and access to connectivity.
What are the benefits?
For patients, Smart Meter's cellular RPM devices mean easy access to improved healthcare with the peace of mind that comes from frequent assurances and support. For health care providers, the benefits include ready access to more complete patient data and the ability to act on it in near real-time, while automatic record keeping meets requirements for reimbursement.
Because of these benefits, a growing number of doctors are embracing RPM. A recent survey found 43% of clinicians believe RPM adoption will be on par with in-patient monitoring in 5 years.
What are people saying? [/b"The iGlucose solution proved to be an outstanding resource for my clinical team to enable greater insights into our patients' results between visits. More than 70% of participants required some form of intervention prior to their next in-office visit, and as a result, there was a reduction in emergency room visits and need for hospitalizations, demonstrating better overall diabetes care." – [b]Dr. Gail L. Nunlee-Bland, MD, Howard University Diabetes Treatment Center
"Our collaboration with Smart Meter is another example of how our IoT connectivity is advancing connected healthcare. IoT-enabled devices ultimately provide a quicker and more convenient patient service with better outcomes for both the patient and the healthcare provider." – Joe Drygas, VP of AT&T Healthcare Industry Solutions
"As an early RPM innovator, Smart Meter has done extensive work to drive the best outcomes by improving patient engagement and adherence, and our cellular alliance with AT&T has been a large part of our success." – Casey Pittock, Smart Meter CEO
1 Based on Smart Meter data on file. 
*About AT&T Communications
We help family, friends and neighbors connect in meaningful ways every day. From the first phone call 140+ years ago to mobile video streaming, we @ATT innovate to improve lives. AT&T Communications is part of AT&T Inc. (NYSE:T). For more information, please visit us at att.com.
About Smart Meter, LLC
Smart Meter is the leading supplier of cellular-enabled virtual care technologies including the iGlucose®, iBloodPressure™, iScale™, iPulseOx™, and the SmartRPM™ cloud platform. Smart Meter's remote patient monitoring solutions are recognized as the standard for the RPM industry and are regarded for their high patient retention and satisfaction. The unique combination of reliable health data, patient-friendly devices, and platform integrations enable and enhance RPM, Chronic Care Management (CCM), Employee Wellness, Population Health, and Telehealth programs for more than 300 RPM distribution partners across the United States. For more information, visit SmartMeterRPM.com
"Price differentiation of tools in different countries has been a debatable topic for a long time."

Working as a professional craftsman or an amateur handyman, the quality of work depends upon the right tools. As time changes, technologies get advanced, and with emerging technology modern tools and equipment gets much better. But the question that must have knocked the minds of most professionals is why the price of tools shows variation across borders? Sometimes people import products to get a cheaper price, so is there any way to create equality in the pricing of tools and other products cross-border?

Power tools have been a great support to manual labour as it provides an additional power source to any hand tool. Professionals like craftsmen have been using such power tools to reduce their workforce but to increase their work quality. But there has been a huge debate on the pricing of such tools, it is noticed that the pricing of these tools differs with the change in the country.

For starters let's talk about power tools like Sander tools, Drills, and Saws. Talking about these tools is due to their price differentiation across borders. The price of a sander varies from 43 euros to 575 euros in France, in the United States, it ranges from 30 dollars to 674 dollars, whereas moving to other countries like the UK it manages to stay from 30 pounds to 556 pounds.

The same goes for drills and saws, their price also differs with the change of borders. The 123bricolage already published a research paper mentioning the issues of price differentiation of tools in different countries.

Why does it happen? Who are the ones trying to manipulate the price of tools and other products? There can a lot of reasons that impact the pricing. The economic theory suggests that the price of one commodity must be the same for every country but assuming such a thing to happen on the ground can be a debating issue.

It's not just the buyers or sellers who manipulate the price, the presence of transportation cost, identical exchange rates, legal restrictions, government taxes according to the country, legal restrictions, labour cost, production cost, and many other reasons are also related in creating a price difference of any product or tool.

Perceived values and market structure also share an equal hold in price changes of tools. The value of a product depends upon its ability to offer benefits and meet the needs and expectations of its customers. If the customer is willing to pay the mentioned price for a product then it will stay the same.

But the problem is not everyone is willing to pay the same. So, suppliers need to accumulate the data of their targeted customers to manage the pricing to meet the level of their customer needs and willingness to pay.

One option to create equality in the pricing of products can is by offering price personalization but no surety forming such decisions will allow retailers and sellers to achieve their profits.

"Price is what you pay. Value is what you get." Optimizing this quote, in reality, can be a lot different than it looks.

About 123bricolage.fr

The 123bricolage.fr is a resource site where DIY enthusiasts can have information through a magazine. Additionally, Internet users also have access to products in an online store with, particularly interesting offers. Because not everyone has had the opportunity to learn to handle and work with materials such as wood, metal, marble or tiles, the 123bricolage.fr site aims to become the benchmark in the field.

"iAM Smart" suspended for urgent maintenance

******************************************************


     A spokesman for the Office of the Government Chief Information Officer (OGCIO) announced that due to an intermittent error with a database access module, the "iAM Smart" system encountered intermittent disruption from 2pm today (October 18). The system has been suspended since 8pm this evening for urgent maintenance. It is expected that the system will resume service tomorrow morning (October 19).
      
     During maintenance of the "iAM Smart" system, members of the public can continue to access related online services by using the prevailing system websites and login channels of different government departments or participating organisations directly. The OGCIO apologises for any inconvenience caused.
      
     For assistance, members of the public can call the "iAM Smart" hotline at 182 123.


Smart care for a smart city

***************************


     As the first smart hospital in Hong Kong with full 5G coverage, the Chinese University of Hong Kong Medical Centre uses pioneering healthcare solutions to enhance operational efficiency and improve the patient experience.

     News.gov.hk spoke to the hospital's Pharmacy Director and Chief Hospital Administrative Officer to learn about how adopting the Automated Drug Dispensing & Packaging System and the Linen Management System helps it to deliver quality and efficient services.

     The story is available at www.news.gov.hk/eng/feature today (October 3) in text and video format.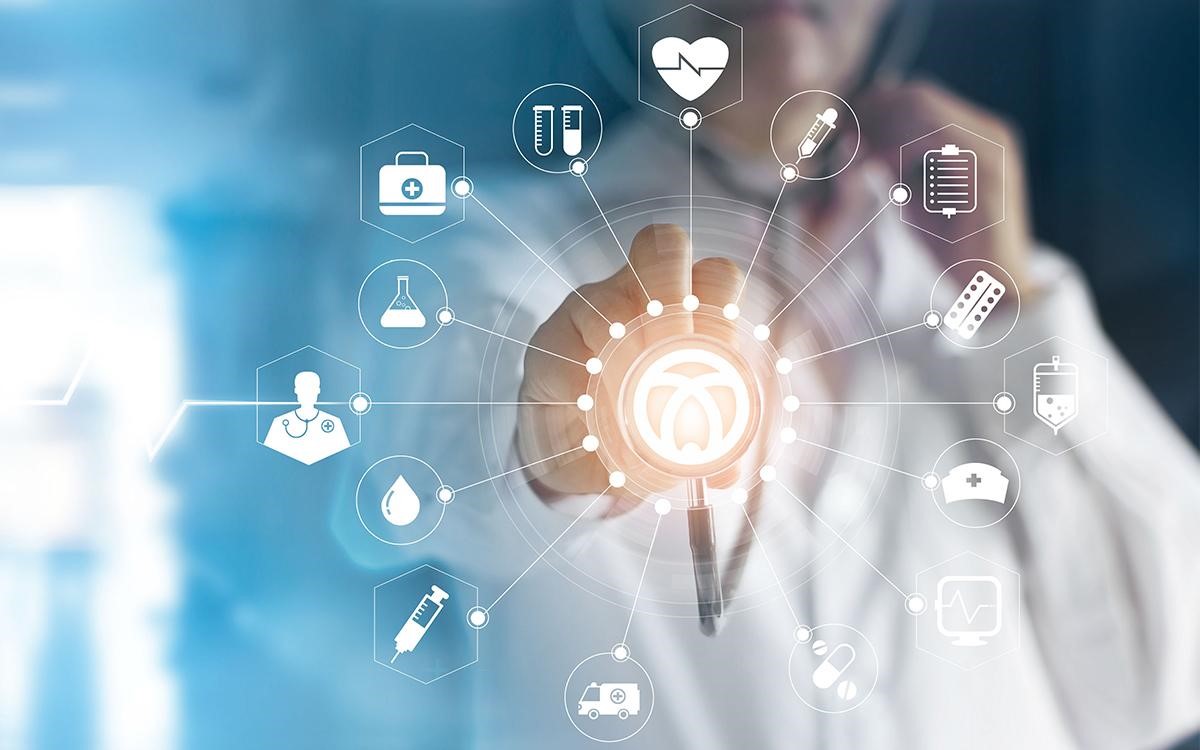 Moscow, Russia, 10 July 2021, ZEXPRWIRE, "Projects and applications that need to process hundreds of thousands of transactions per second cannot yet apply Blockchain. Current Blockchain platforms consume too much energy, affecting the environment. OZC Smart Chain was born to overcome the above disadvantages of Blockchain"- Mr.Alex Morozov – Co-Founder & CEO said.

After more than a decade of development, Blockchain technology has shown the world its outstanding advantages when applied in areas such as: transparency, high security, decentralization, etc. However, Blockchain platforms currently have too many problems that need to be solved, which creates a big barrier when applied in practice.

Current problems and solutions of OZC Smart Chain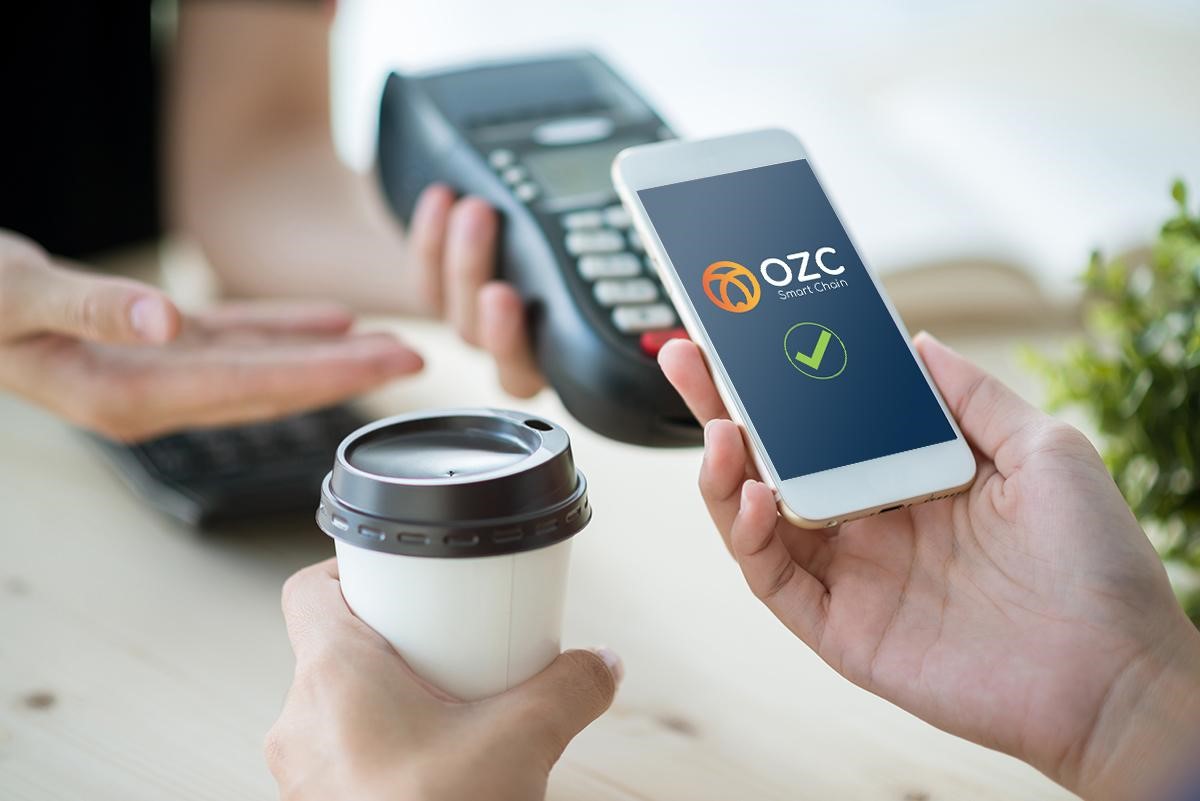 Currently, other Blockchain platforms are using consensus algorithms that have many weaknesses, such as:
The ability to process transactions is too small: Bitcoin only 7 transactions/sec, Ethereum 15 transactions/sec, Cardano 250 transactions/sec, etc often overload the transaction system as well as almost impossible to apply to fields that require higher transaction processing capabilities such as e-commerce, online advertising, etc.
Unrealistic high transaction fees: from the problem of the ability to process transactions being too small and the unreasonable transaction fee calculation mechanism, the transaction fees are high, creating a big barrier for application in industries with high transaction costs, large data and transactions processing volume, low-cost requirements.
Using too many resources, equipment, energy, etc compared to actual needs is to verify transactions and protect the transparency, decentralization of the network. The costs incurred during the operation are too much, up to tens of billions of dollars per year, which are consumed without bringing any real benefits to the community and society.
In addition, the use of a large amount of energy, including the energy that turns into and emits CO2 gas, severely affects the environment.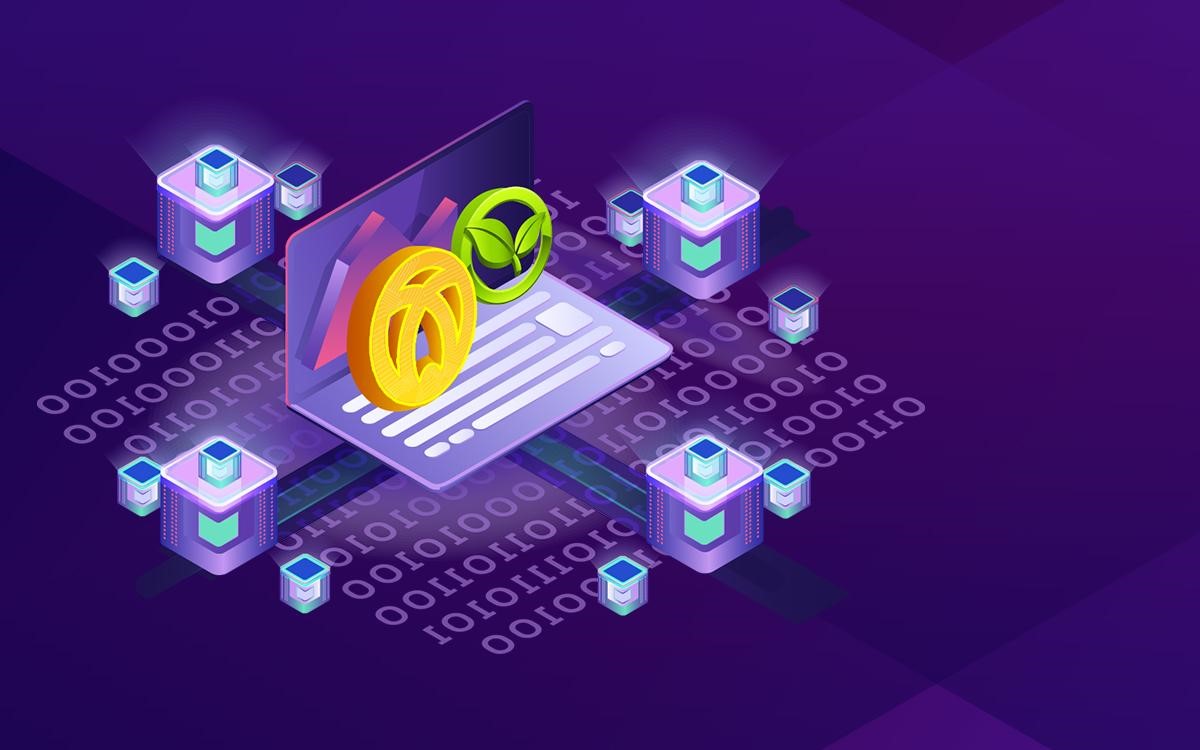 OZC Smart Chain is a new generation Blockchain platform using O-DPoS (Open – Delegated Proof of Stake) consensus algorithm, a consensus algorithm built and developed by the founding team of OZC. With O-DPoS, the OZC system will work with a central 21 Master Node cluster that connects to many other 21 Master Node clusters to create a Master Node multilayer system. These Master Node clusters create a threaded multi-layer processing system similar to the governance mechanism of a government with the following breakthrough features:
Transaction processing capacity of up to 1,000,000 transactions per second when reaching 10,000 active Master Node clusters.
Extremely low transaction fees, almost zero
Use fewer resources such as: requires an average configuration device to be able to participate as a Master Node, using less electrical energy, etc.
Environmental protection is one of the highlights of OZC when it comes to low energy consumption, using a low enough resource to build, operate and protect the system. Limit unnecessary wastes generated like current Blockchain platforms.
OZC Founding Team

OZC was designed and developed by the first team of more than 30 advanced engineers, experts in the field of blockchain who have been engineers , developers in tech firms such as: Microsoft, IBM, Google, etc  and the main Blockchain platforms worldwide such as: Ethereum, Cardano, Tron, etc.

OZC builds a team and governance system according to a decentralized model, OZC always has an expansion mechanism to attract new human resources to participate in operating and developing. The central cluster of 21 Master Nodes is shaped like 21 CEOs who jointly operate OZC, making OZC unaffected by anyone or an organization, only the common value of OZC is the most important.

Introduce about the first CEO of OZC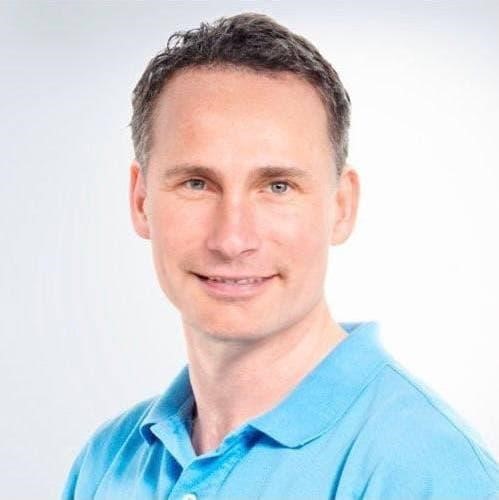 Alex Morozov

Co-Founder & CEO

Mr. Alex Morozov was born in 1978, he graduated from Bauman University in Moscow with a degree in Computer Science. He has worked as a technology development engineer for five years in Rusian Army. He is also a senior engineer at Yandex, the largest search engine in Russia.

From 2014 to today, he has focused on research and development as an expert for IBM's Blockchain projects, Telegram and numerous Blockchain projects in Russia and worldwide.

With OZC, he is a pioneer in leading the team and community as the first of 21 CEOs to build and operate OZC together.