With the arrest of two persons a case of scam by inducement to invest money online in Wine and Spice market has been worked out by District Cyber Cell, South-East District, New Delhi.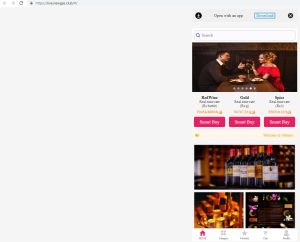 BRIEF FACTS :-
On the complaint received on Cyber Portal of Ministry of Home Affairs, a case was registered at PS Badarpur and the investigation was taken up by Cyber Cell South East District. In his complaint, the complainant stated that he met one of the accused persons, allegedly a South Korean national, on the dating app 'Tinder'. He was promised huge returns on his investment and initially more than 20% returns were given to him in a short-span of 3-4 days on his investment of Rs 5,000/-. He was asked to visit and make account on the website namely www.h20.gbull.shop  (This was later changed to www.s67.ecoffee.fun and has now been changed mapped to a new domain name www.vip.newgas.club). The money was got deposited by the accused persons in 04 separate accounts of different companies.
INVESTIGATION:-
After a technical investigation, on01.07.2021, coordinated raids were conducted at Secundrabad, Telangana and at Sector 23, Gurugram, Haryana. Accused Kondala Subhash, who is one of the Directors of M/s Golden Mark Technologies Private Limited and authorized signatory of the bank account was arrested by SI Chander Shekhar and his team, comprising of HC Rajender and Ct Naveen from Secundrabad and accused Nagaraju Karmanchi, who was in touch with masterminds and also operated the bank accounts as per their directions was arrested by Insp. Sandeep Panwar and his team comprising of SI Subhash Chander, HC Ashok Kumar, Ct. Brahm Prakash fromGurugram, Haryana. The whole operations were being run under the leadership of ACP Umesh Barthwal, ACP-Operations, South-East District, and overall supervision of Sh. Surendra Choudhary, Addl.DCP-I, South-East, New Delhi.
During the investigation, it was revealed that accused Nagaraju Karmanchi created at least 10 different companies whose bank accounts were used by Chinese nationals and he is still in touch with them and presently also working as Dummy Director in an online short term loan company namely M/s Rotter Pay Technologies Private Limited on a monthly salary of Rs 01Lakh and that whose real owners are Chinese nationals. He had worked in the same way before in a company that ran the application CashMama, where after his resignation as operations manager the then CEO of a company was arrested by Hyderabad Police in a Short term Loan app case. Nagaraju Karmanchi used to help/work as per directions of Chinese nationals in operations of fake bank accounts and operated many on their instructions, not only accounts he provided but many other also were operated by him. That he has purchased USDT CryptoCurrency worth crores INR in various transactions through cryptocurrency and illegal means.
INTERROGATION:-
                On sustained interrogation, accused Nagaraju disclosed that he has studied up to 10th Class. After which he did Diploma in computer science. Accused Nagaraju did various jobs from Telecaller to Operations Manager in BPO Sector. In 2017, he joined a company running online short-term loan applications and came in contact with Chinese nationals, later on, he joined another such company which was closed down in Aug 2020. He was contacted by the same Chinees national Vendy whom he met earlier and further introduced to another Chinese national Luo and was asked to create a company in India. The deal with Vendy and Luo was that he would get 2-3 Lakh as one time payment for opening of the company and its bank accounts. They would also pay a monthly salary of Rs 25000/- per director and Rs 30,000/- as salary to the accused. Nagaraju was overseeing everything and for sending them OTP (One Time Passwords) received on the registered mobile number of Bank accounts. He used to provide net banking details i.e. username and password to Vendy or Luo immediately after creation of bank account. From July 2020 to Till Date, he has got created 10 companies for the Chinese nationals. Presently he was working in RotterPay TechnologiesPrivate Limited operating from Gurugram, HR, and operating application'TakaCash' and 'RupeeLoan' both are online short-term loan applications. He had also given the various personal savings bank accounts of his known person to Luo to be used. Luo directed him to purchase USDT Coin on Crypto Currency and then transfer the USDT purchased to the Address given by him. He used to get 2%commission on the total amount of USDT purchased and transferred. Apart from the companies he got created, Luo had asked him to log into Bank account of other companies using the net banking details provided by him and purchase USDTfrom Crypto Currency Exchange using the funds lying in that account. That he has purchased and transferred total USDT Coins to the tune of Rs 4 Crores for Luo.
Thereafter, accused Kondala Subhashdisclosed that he has studied up to 12th class and started working in BPO Sector. While working in a major IT company he came in contact with accused Nagaraju Karmanchi. Nagaraju asked him to be a Director in a firm being run by him and offered him a monthly salary.
RECOVERY:-
Thirty mobile phones
Seven laptops
One CPU
Two Hard Disks
Fifty SIM Cards, Seven separate SIM card packets (apart from SIM cards in mobile phones)
Three stamps of Director of three different companies.
Four cheque books
Six debit cards
MODUS OPERANDI:-
                The accused Chinese nationals contacted unsuspecting citizens through social media like Facebook, Whatsapp, Tinder, etc. They assured the victim that financial markets in India are not good and if they want good returns they need to invest in Wine Market OR Spice Markets, which give good and evergreen returns. The accused share the URL of their fake websites to invest money andask victims to invest only a small amounts. They gave good returns on this small amount to the tune of more than 20% in less than one week, in their bank accounts.
                Enthralled with this the victim invests more money and sees their returns grow multifold. They are asked to enroll for a membership to get more returns. Also, if they wish to withdraw more than a threshold amount they are asked to wait for a specific time or to take a specified membership. However, when the victims could not take out the money they come to know that they have been created.
                It has come to the knowledge that the Chinese nationals have hired people like accused Nagaraj above all over India to open Private limited companies so that they would be able to open current bank accounts with high transaction capacity.             
Some bank accounts the Chinese Nationals were not able to operate in that case they direct their persons in India to purchase Crypto Currency mainly USDT on Binance Exchange (owned by a Chinese national, however now being operated from out of China) using Peer 2 Peerpurchase, using the cheated funds and transfer the Crypto Currency to theirgiven Crypto Address. The money is also being routed out of India through Shellcompanies. The transactions in those companies are being monitored.
The members of this Investment CheatingScam are been identified and raids continue all over India to bust this entire syndicate to identify the trail of siphoned money and shell companies
PROFILE OF ACCUSED PERSONS:-
Accused Nagaraju Karmanchi s/o Late Sh. Revanasidda Karmanchi R/o Sector 23, Gurugram, Haryana. age 31 yrs has previously worked for Chinese companies. Currently, he was managing the bank accounts of his Chinese bosses. No previous involvement has been found against him.
Accused Kondala Subash s/o Kondala Ramarao R/o Syndicate Bank Colony, Malikarjun Nagar, Old Bowenpally, Secundrabad, Telangana. age 31 yrs is currently working as director of MS Golden mark technologies private Ltd. No previous involvement has been found against him.
SCAM IS CONTINUING
As of date, the scammers were still active and were contacting random Indian nationals from the internet. They will have profiles with attractive profile pictures and will try to seduce or attract unsuspecting people.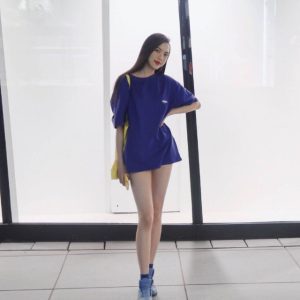 Above is one of the images being used by the Chinese Nationals. It is perhaps flicked off the internet of some other unsuspecting person. One of the numbers being used for the scammers is +60 11-2722 5893.