If you're having trouble finding extra storage space in your home, you might want to consider using the sometimes disregarded space under your stairs. You can turn this area into a practical and fashionable storage solution that makes the most of every square inch of your house by using imaginative and useful staircase under space design ideas. In this blog, we'll look at some of the most creative and beautiful staircase storage design ideas that can reduce clutter and make your home feel more organised.
Simple and Practical Under Stairs Storage Solutions
1.    Design some Drawers:
If you are wondering how to use space under stairs, installing drawers below the steps is one of the most well-liked design concepts for stair storage. This is a great staircase storage design for anyone who wants to make the most of their storage space and hide clutter. It's also a great option for anyone wanting to make their staircase more efficient while adding a touch of refinement.
2.              Turn it in a Library
If you are someone who loves to be surrounded by the beauty of books, then think of utilising the under-stair storage space by creating a library area over there. You can use an aesthetic small storage wooden wardrobe and place some of your favourite books.
3.              Create a Work Space :
If you work from home or simply need a quiet place to concentrate, think about setting up a workplace under your stairs. You may make this room into a comfortable and effective workspace where you can work quietly by adding some shelves, a desk, and lighting.
4.              Additional Toilet:
The area under the stairs can be the ideal option if you're having trouble finding a location for a basement bathroom. With a little plumbing work and some creativity, you can turn this space into a convenient and fashionable toilet space for visitors.
5.              Decorate the Wall:
Consider adding some artwork or decorative items to the wall beneath your staircase if you're searching for under-stairs storage ideas to give it some individuality. A stunning gallery wall, some shelves for your prized books or collectables, or even a statement piece of paint can be added to the room.
6.              Add a Mini-Bar:
If you enjoy hosting parties, you might want to consider converting the area under your stairs into a mini-bar. You may design an attractive and useful area for serving beverages to your guests with a bar below staircase, a few shelves, a few bar stools and some lights.
7.              Create Additional Seating Space:
If you don't have enough seating in your living room, think about creating a comfortable lounging area under your stairs. You can create a peaceful area for reading, relaxing, or just hanging out with friends and family with a few cosy seats and some soft lighting.
Start by selecting cosy seating alternatives that fit the area under your stairs in order to create a welcoming and comfortable space. Think about your lighting selections as well as accents like pillows and blankets. Don't forget to add cosy flooring, such as carpet or area rugs, to make the area comfy to walk on.
8.              Your Breakfast Nook:
A breakfast nook beneath the stairs can be the ideal answer if you have a small kitchen. A modest table, a couple of chairs, and some lighting can be used to create a cosy spot for your morning coffee and breakfast. This is a fantastic way to make the most of the space beneath your stairs while also giving your house a useful and fashionable addition.
To make the room feel cheery and inviting, think about utilising vibrant colours and amusing designs. To make the space feel cosier, you may also add some ornamental accents like wall art or plants.
9.              Create a Useful Closet:
Consider converting the area under your stairs into a walk-in closet if you're having trouble finding room for your clothing or shoes. You may design a useful and fashionable closet that keeps your clothes arranged and accessible with a few hanging rods, shelves and drawers.
10.          Add Some Plants:
Consider placing some plants in a row under your staircase if you want to add some greenery to your house or want to create an indoor garden under stairs. A lovely and natural sanctuary can be made in your house by combining hanging plants, potted plants, and vases.
Conclusion
In conclusion, you don't have to waste the area under your stairs. You can maximise every square inch of your living space in your house by implementing some of these Under stairs design ideas. The area under your staircase can easily be converted into anything you want it to be, whether you want to add storage, a fashionable design feature, or a comfortable seating area. To make your home more elegant and organised, become inventive and start utilising this frequently ignored space.
Author Bio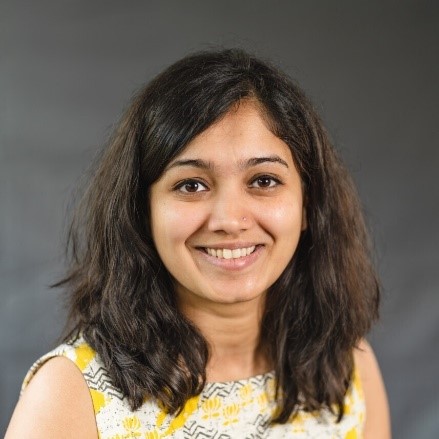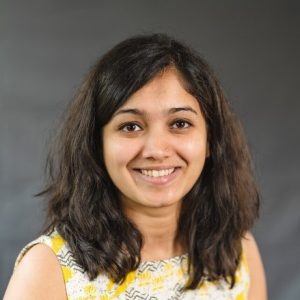 Isha Tandon has worked as a flooring consultant expert in the architecture and interior design industry – specializing in tiles, stones, and terrazzo. She has worked with Orientbell Limited, a leading tile manufacturer in India, as a product development manager in the design team and has recently joined the marketing team as their digital content expert. Her experience comes in handy in understanding the audience as she creates value-driven functional & informational content for the readers. She creates lifestyle pieces that focus on interior design products, trends, and processes. She loves to travel to historic places with rich architecture.