Sydney, Australia – WEBWIRE – Friday, November 10, 2023
World Kindness Day, observed annually since 1998, is a global opportunity to promote gestures of kindness big and small.
Four Seasons believes that kindness creates a meaningful sense of belonging. Kindness is the driving force behind the companys legendary service and is a core shared value among its people and guests.
This November, Four Seasons Hotel Sydney has partnered with a selection of local brands and charities to create a day of random acts of kindness for guests and those most deserving in the local community.
World Kindness Day is a wonderful opportunity for us to give back and reflect on what it means to be kind. Its the Golden Rule that we want to follow, to be human, be nice and take care of each other, says Uday Rao, General Manager Four Seasons Hotel Sydney.
Aligning with long-term partners the Starlight Childrens Foundation, leading Australian bookseller Dymocks, and premium coffee provider Lavazza, the Hotel has crafted a series of activities founded on heart, to create authentic moments of kindness for some of the most deserving in the local community.
As an act of kindness, Four Seasons Sydney will gift a Starlight child and their family a luxurious Presidential Suite stay like no other, with tailored amenities for the whole family, and signature Four Seasons service with heart, allowing them to create unscripted moments together to last a lifetime.
Staff and members for the Four Seasons For Good Committee will visit a local hospital distributing books donated by Dymocks, to unwell children and their families, and provide hospital staff with gourmet snack-boxes as a small gesture for their tireless efforts.
Within the Hotel, fundraising efforts will also take place with 100 percent of the proceeds going directly to the Starlight Childrens Foundation.
Guests and visitors to the Hotel are also invited to enjoy premium, barista-made coffees from Lavazza and a handcrafted cookie from the Hotels pastry team, complimentary at the lobby-based On The Go Caf.
With love and kindness from Four Seasons Hotel Sydney.
World Stroke Day heightens public vigilance against stroke

**********************************************************


     ​The Department of Health (DH) today (October 29) urged members of the public to take positive steps and lead a healthy lifestyle to prevent stroke. This appeal was made in support of World Stroke Day, held on October 29 every year, to increase awareness and drive action on stroke around the world.
      
     "Stroke is a major cause of morbidity and death. Globally, over 12 million people have strokes each year. In Hong Kong, stroke was the fifth commonest cause of death with 3,057* registered deaths in 2022," a spokesman for the DH said.
      
     According to an international study, up to 90 per cent of strokes worldwide were collectively attributed to 10 risk factors, including smoking, alcohol consumption, physical inactivity, unhealthy eating habits, psychosocial factors, abdominal obesity, hypertension, blood lipid disorder, diabetes and cardiac causes.
      
     Locally, such modifiable risk factors of stroke are also common. The Thematic Household Survey conducted in 2021 reported that 9.5 per cent of persons aged 15 and above had a habit of daily cigarette smoking. The DH's Population Health Survey 2020-22 also observed that 8.7 per cent of persons aged 15 or above drank at least once a week. Regarding physical activity participation, 24.8 per cent of persons aged 18 or above performed an insufficient level of physical activities. Furthermore, 83.9 per cent of the population aged 15 to 84 had excessive salt intake; 54.6 per cent were overweight or obese by body mass index and 37.8 per cent were centrally obese by waist measurement; 29.5 per cent had hypertension; 8.5 per cent had diabetes; and 51.9 per cent had hypercholesterolaemia.
      
     The spokesman advised that stroke risk can be reduced by adhering to a healthy lifestyle. Members of the public are advised to eat a balanced diet and limit the consumption of fat, salt and sugar; engage in at least 150 to 300 minutes of moderate-intensity aerobic physical activity (such as brisk walking) or equivalent amounts of physical activity throughout the week; avoid smoking; and refrain from alcohol consumption.
      
     The DH has been sparing no effort in increasing the population's participation in physical activity. In particular, the 10,000 Steps a Day campaign has been launched to encourage adults to gradually increase their daily step goal to 10 000 based on their own physical conditions, abilities, pace and individual circumstances. The campaign will enter its second phase this year, and a walking challenge with the slogan of "Walk Together for Health and Happiness" will be launched next month. For details, please refer to www.10000stepsaday.hk/?lang=en.
      
     To further reduce the risk of having a stroke, the spokesman reminded members of the public to regularly check for "triple H" conditions (high blood pressure, high blood glucose and high blood lipids) with early intervention if indicated. Members of the public can consult doctors about the said screenings.
      
     The DH will continue to step up efforts in increasing people's health literacy, enhancing public awareness about the importance of healthy living in stroke prevention, working in close partnership with other government bureaux and departments as well as community partners to build a health-enhancing environment.
      
     For more information about the Government's initiatives and actions to prevent and control non-communicable diseases including stroke, please visit the thematic website at www.change4health.gov.hk/en/saptowards2025/.
 
*Provisional Figure

JCB Co., Ltd., Japan's leading international payment brand held the 17th JCB World Conference in Okinawa, Japan on October 25 and 26. The conference brought together over 300 participants from 186 companies, primarily JCB Card issuers and merchant acquirers, representing 21 countries and regions.

The conference served as a platform for sharing insights on evolving payment technologies through digitalization and business models utilizing Japanese content with partners from various countries and regions. The event was also an opportunity to strengthen partnerships further, especially in Okinawa, a location that showcases the recovery of tourism post the COVID-19 pandemic.  

The keynote address was delivered by Mr. Joichi Ito, co-founder, board member, and chief architect of Digital Garage, Inc., and President of Chiba Institute of Technology, focusing on "The Emerging web3 World Order.".  In Session 1, topics centered around the evolution of payment technology through digitization, featuring speeches by Mr. Sopnendu Mohanty, Chief Fintech Officer of The Monetary Authority of Singapore, and Mr. Joel Tay, CEO of Soft Space Sdn. Bhd, discussing the potential brought by advancements in payment solutions. Session 2 included talks by Mr. Hajime Tabata, CEO of JP UNIVERSE Inc., and Mr. Tim Kuo, President of Taipei Fubon Commercial Bank, on the fusion of gaming and business using Japan's captivating content and card launch examples centered around Japan's themes, sharing insights on business models utilizing Japanese content and JCB's initiatives.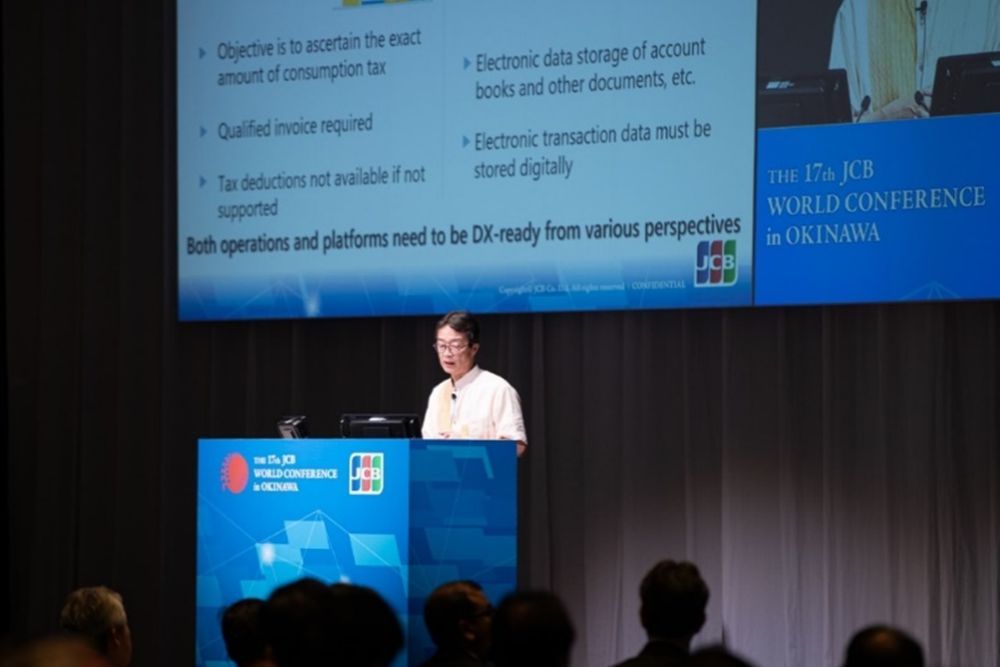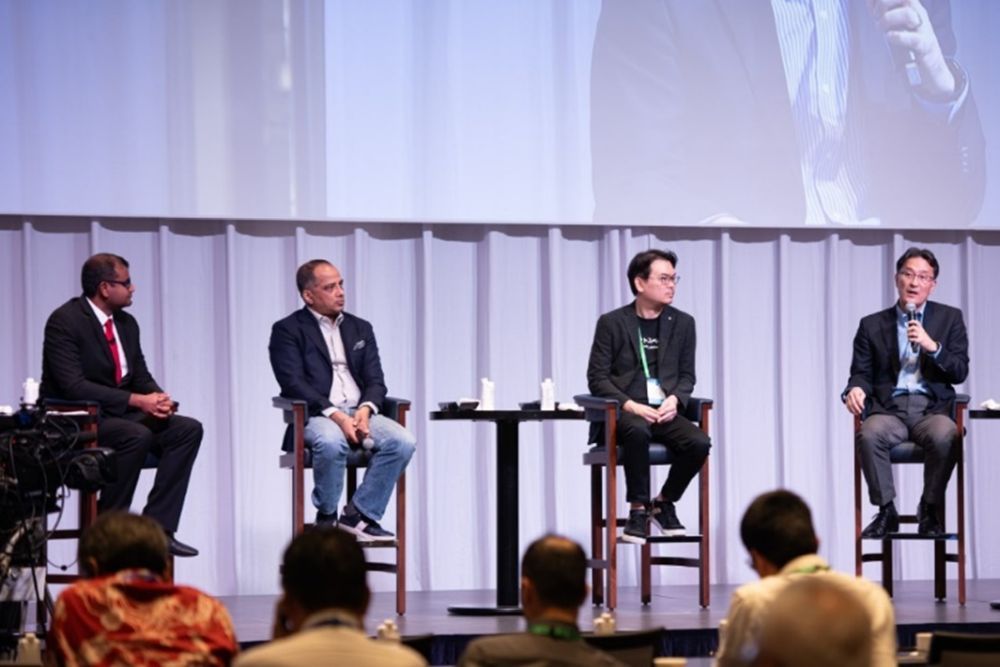 About JCB World Conference

The conference, held approximately every two years since 1988, aims to share JCB's strategy with partners from around the world and strengthen partnerships further.  Previous conferences were held in cities such as Tokyo, Kyoto, Vienna, San Francisco, Bali, Taiwan, and Hawaii.  The event was postponed due to the COVID-19 pandemic and was held this year, marking the first time in four years.

About JCB

JCB is a major global payment brand and a leading credit card issuer and acquirer in Japan. JCB launched its card business in Japan in 1961 and began expanding worldwide in 1981. Its acceptance network includes about 43 million merchants around the world. JCB Cards are issued mainly in Asian countries and territories, with more than 154 million cardmembers. As part of its international growth strategy, JCB has formed alliances with hundreds of leading banks and financial institutions globally to increase its merchant coverage and cardmember base. As a comprehensive payment solution provider, JCB commits to providing responsive and high-quality service and products to all customers worldwide. For more information, please visit: www.global.jcb/en/

Contact
Ayaka Nakajima
Corporate Communications
Tel: +81-3-5778-8353
Email: jcb-pr@info.jcb.co.jp

The 17th JCB World Conference Program
Title

Company Name & Job Title

Name

JCB Strategy

"Transforming Payments & JCB"

President and CEO, JCB Co., Ltd.

Chairman, JCB International Co., Ltd.

Takayoshi Futae

Keynote Address

"The Emerging web3 World Order"

Co-founder, board member, and chief architect of Digital Garage, Inc.

President of Chiba Institute of Technology

Joichi Ito

Theme Session I

Theme Speech

"Future of Financial Services"

Chief Fintech Officer,

The Monetary Authority of Singapore

Sopnendu Mohanty

Theme Speech

"Contactless – Mobile Payment Technologies of Today and Tomorrow"

CEO, Soft Space Sdn. Bhd.

Joel Tay

JCB Speech

"Creating the Future of Commerce"

Executive Fellow, JCB Co., Ltd.

EMVCo Executive Committee member

Junya Tanaka

Theme Session II

Theme Speech

"Let's make the world more creative with the power of games"

CEO, JP UNIVERSE Inc.

Hajime Tabata

Theme Speech

"Taiwan Pioneering Credit Cards for Japan Travel – Fubon J Card"

President,

Taipei Fubon Commercial Bank

Tim Kuo

JCB Speech

"JCB Initiatives: Japan as a Destination for Unique Experiences"

President & CEO,

JCB International Co., Ltd.

Yoshiki Kaneko
Copyright ©2023 JCN Newswire. All rights reserved. A division of Japan Corporate News Network.

SydTek DAO is on a mission to reshape the landscape of education, harnessing the power of blockchain technology and the Metaverse to make learning accessible to all. One of its most exciting partnerships is with TCG World, where it plans to establish its primary Metaverse campus. This collaboration represents a significant leap forward in bringing education to the masses within this innovative digital realm.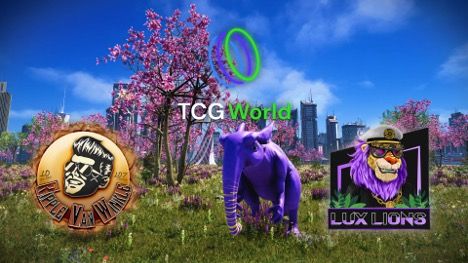 SydTek DAO has its roots in a diverse team of educators, technologists, and blockchain enthusiasts. United by a common vision, they seek to utilize blockchain and the Metaverse to democratize education, making it inclusive and accessible to individuals from all walks of life.

The Metaverse is a transformative educational arena where reality and virtuality converge, and has evolved into a thriving hub for various activities. Social interactions, entertainment, commerce, and now education have all found their place within this dynamic realm. SydTek DAO recognizes the immense potential of the Metaverse as an educational platform, and TCG World stands as its main partner in this journey.

One of SydTek DAO's most ambitious projects is the establishment of a Metaverse campus within TCG World. This partnership brings forth a multitude of innovative solutions aimed at revolutionizing education:

Immersive Learning Environments: TCG World's Metaverse campus offers immersive, interactive learning environments where users can engage in hands-on learning and collaborate seamlessly. Geography is no longer a limitation as learners from around the world come together in this digital space.

Blockchain-Backed Credentials: SydTek DAO utilizes blockchain technology to issue secure, tamper-proof digital credentials. These credentials represent a wide range of accomplishments, from completing courses to mastering specific skills. Learners can confidently showcase their expertise to potential employers and collaborators, building trust within the educational ecosystem.

AI-Based Interactive Learning: The Metaverse's educational landscape is enriched by AI-based interactive learning. TCG World leverages artificial intelligence to personalize learning experiences, adapt to individual learner needs, and provide real-time feedback, enhancing the effectiveness of education.

NFTs for Learning: The integration of Non-Fungible Tokens (NFTs) into the educational framework of TCG World incentivizes learning and skill development. Learners can earn valuable NFTs as rewards for their educational achievements, creating a tangible and valuable record of their progress.

Peer-to-Peer Learning: Leveraging the social nature of the Metaverse, TCG World encourages peer-to-peer learning. Users can connect with like-minded individuals, exchange knowledge, and collaborate on projects, fostering a sense of community and mentorship.

Accessible Education for All: SydTek DAO and TCG World are committed to ensuring that education in the Metaverse is accessible to everyone. The partnership explores avenues for partnerships, grants, and scholarships to provide opportunities for underserved communities, striving to leave no one behind in the digital educational journey.

Shaping the Future of Education: SydTek DAO's collaboration with TCG World is a groundbreaking endeavor that reimagines the concept of education. It transcends traditional classroom boundaries, offering a dynamic, inclusive, and innovative approach to learning within the Metaverse, enhanced by AI-based interactive learning.

As the Metaverse continues to evolve and gain prominence, SydTek DAO, alongside TCG World, leads the way in bringing education to the masses. Through initiatives like their Metaverse campus, they are helping shape the future of education, making it a truly immersive, collaborative, and accessible experience for all.

In the years to come, we can expect SydTek DAO's influence to grow, as they pioneer new horizons in education within the Metaverse, empowering individuals to unlock their full potential through lifelong learning in this exciting digital frontier. AI-based interactive learning is at the forefront of this transformation, driving the evolution of education into a more personalized, adaptive, and effective experience.

About TCG World Metaverse

TCG World Metaverse is a leading Metaverse platform that offers immersive experiences in various domains, including gaming, education, and entertainment. With a focus on innovation and technological advancement, TCG World Metaverse seeks to redefine the way we interact with digital content.


Topic: Press release summary

World Blockchain Summit, an event by Trescon, returns to Dubai on 1-2 November 2023 at the Address Dubai Marina, with strategic partners like Dubai AI & Web3 Campus by DIFC, the largest cluster of Artificial Intelligence and Web3 companies in MENA.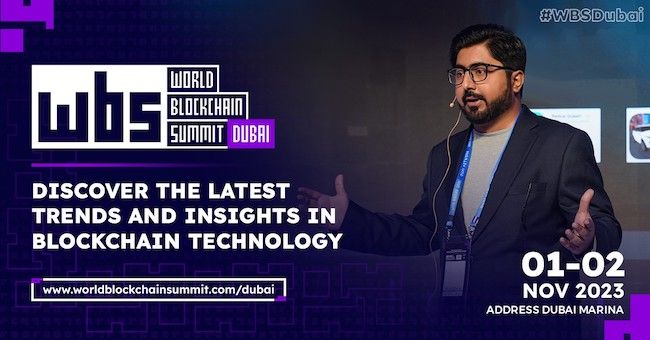 The Summit, one of the longest-running global blockchain series, has become an integral platform where top blockchain-leaders, industry veterans, web3 innovators and visionaries converge to debate over the current trends and innovations that are driving the inclusion of blockchain based solutions in key sectors of the global economy.
Dubai, one of the leading financial hubs in the region, is rapidly becoming the global blockchain capital through its progressive regulations, favourable investment climate and expanding digital infrastructure. As per a recent Fintech Global report, Blockchain and Crypto emerged as a dynamic subsector within the UAE's FinTech landscape, commanding a substantial 42 per cent of the total deals in 2023. With the establishment of Dubai AI & Web3 Campus by DIFC, Virtual Assets Regulatory Authority (VARA) Dubai and the Dubai Blockchain Strategy is attracting global investors and innovators, the opportunity is ripe for the UAE to foster a thriving digital economy.
The Summit is bringing together 2000+ web3 decision makers, 300+ investors and 100+ speakers and also features the regional finale of the Startup World Cup organised by the prestigious US-based venture capital firm Pegasus Ventures, offering the winner an opportunity to pitch at the global finals hosted in San Francisco and a chance to win US$ 1 million in funding.
#WBSDubai features exciting keynote speeches, use-case presentations by leading blockchain visionaries and experts, and captivating panel discussions on core issues that dominate the web3 space today. The focal points of discussions at the summit encompass Web3 regulations, NFTs in music and entertainment, Web3 gaming, privacy in blockchain, tokenomics and more.
Amongst the notable speakers at the event are:
Charles Hoskinson, CEO & Founder, Input Output Global | Cardano
Fredrik Gregaard, CEO, Cardano Foundation
Shogo Ishida, Co-CEO, Middle East & Africa, Emurgo
Julian Banks, CEO, Univox
William Bao Bean, Managing Director, Orbit Startups
Miriam Kiwan, Vice President, MEA, Circle
Joao Blumel, Metaverse Mind Reading Show,
Hasnae Taleb, Member of The American Chamber of Commerce| Partner & CIO -Ento Capital |TV Personality & Influencer, AmCham Abu Dhabi
Dr. Sameer Al Ansari, CEO, Ras Al Khaimah, Digital Assets Oasis
"Dubai's global prominence in innovation and technology is undeniable. By embracing blockchain-based solutions, the UAE's national economy is set to witness a meteoric ascent. Sharing a common passion for global digital transformation, we at Trescon are committed to supporting the global network of innovators, founders and startups through platforms like the World Blockchain Summit. This summit is poised to become the perfect stage for blockchain pioneers to foster meaningful connections and unveil the next-gen solutions that can redefine the blockchain landscape." – Sharath Kumar, Business Director, World Blockchain Summit
As the countdown for another exciting edition of the World Blockchain Summit begins, seize the moment and get involved with the event. Book your tickets today before it is too late.
The Dubai edition of the World Blockchain Summit is presented by:
Lead Sponsor: – Unicoin
After Party Sponsor: – Legacy Network
Platinum Sponsor: – Zeebu
Silver Sponsors: – Qlindo, Core, Sui,Galileo Protocol
Bronze Sponsors: Innes Global, Sastanaqqam, Yardhub, Mimo
Pitch Partners: Cryptounity, Umma Life, Gorki
Association Partner: Arabs in Blockchain
About World Blockchain Summit (WBS)
World Blockchain Summit (WBS) is an event by Trescon that supports the growth of the blockchain, crypto and Web3 ecosystem globally.
WBS is the world's longest-running blockchain, crypto, and web 3-focused summit series. Since our inception in 2017, we have hosted more than 20 editions in 11 countries as we strived to create the ultimate networking and deal flow platform for the Web3 ecosystem. Each edition brings together global leaders and emerging startups in the space, including investors, developers, IT leaders, entrepreneurs, government authorities, and others.
About Trescon 
Trescon is a pioneering force in the global business events and services sector, driving the adoption of emerging technologies while promoting sustainability and inclusive leadership. With a deep understanding of the realities and requirements of the growth markets we operate in – we strive to deliver innovative and high-quality business platforms for our clients.
To book your tickets, visit: https://bit.ly/get-passes-wbs-dxb-pr2
For inquiries, Contact: wbscomms@tresconglobal.com
For media inquiries and further information, please contact:
Shadi Dawi
Director, Public Relations & Partnerships – MENA
shadi@tresconglobal.com
+971 55 498 4989

Topic: Press release summary