Press Release
•

May 9, 2023 19:04 EDT
Key leader will support geniant's accelerated growth in technology and digital services that enhance employee and customer experience, including mobile, web, AI, and cloud.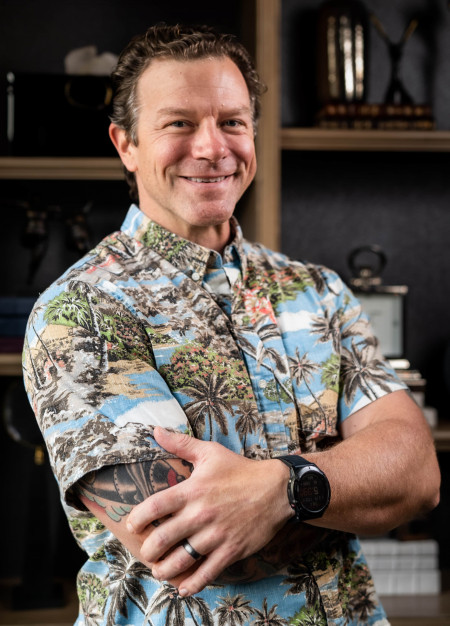 DALLAS, May 9, 2023 (Newswire.com)
–
geniant, a next-generation experience consulting group that's focused on designing and developing holistic solutions across customer and employee experiences, welcomes Paul Tidwell to the key role of President, Digital. As a respected figure in the technology community, Tidwell elevates geniant's team through his extensive experience leading complex transformations around the globe. 
"Over my career, I've seen many companies take on large digital programs, but they rarely change the way they operate and thus never realize the full value of their investment," said Paul Tidwell, President, Digital. "geniant is the right place for me to make a large impact on an organization. Our teams can support everything from getting a project over the finish line to developing an entire experience-led digital strategy."
As a seasoned leader in the industry, Tidwell has a proven track record of driving growth and innovation through the implementation of cutting-edge technology solutions. His experience spans a range of industries, including financial services, healthcare, and retail, where he has led Fortune 500 companies and startups alike to optimize how they deliver digital solutions and create unforgettable customer and employee experiences.
"We are excited to welcome Paul to the geniant team," said Keith Jacobs, co-CEO of geniant. "All too often, large-scale digital projects fail because development teams focus on solving acute problems rather than underlying causes. Paul has the unique experience to guide clients and expedite their releases."
In his new role as President of Digital, Tidwell will be responsible for overseeing geniant's digital offerings and driving growth from user experience through the entire technology stack, including process modernization. He will work to develop and execute the company's vision for growth and further differentiation in the digital space while also collaborating with clients to deliver exceptional experiences and drive business value.
About geniant:
geniant helps innovative leaders seamlessly shape experiences in physical spaces, interactions with people, and technology. From digital transformation to hybrid work strategy, we've worked with a wide range of organizations — from high-growth startups to Fortune 500 companies. geniant excels at improving experiences for employees and customers.
For more information, visit www.geniant.com.
Source: geniant