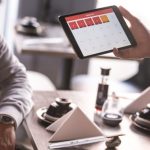 The massive shift of Malaysian retail towards digital has opened up a whole new world of opportunities of online sellers and SMEs.. Consequently, the entire Malaysian eCommerce ecosystem has leapt into action, making it easier for anyone to sell online.
Today, starting your own online selling business is just a matter of few clicks. However, without proper research, strategy, and planning, setting up a successful online business is not possible.
Selling on online sales channels not only gives a product or brand a wider audience visibility, but helps any or SMEs. explore the global market. According to a survey conducted in 2014, 41% of the total global buyers preferred buying products online. These stats raised up to 58.3% by 2016 and is expected to cross the mark of 63% by 2019. Hence, online selling is a crucial requisite for overall business growth.
So, if you have decided to take your business online and achieve success as an online seller, here is your complete guide to being a successful eCommerce seller in Malaysia.
Plan WHAT to sell and HOW to sell
The first and the most important thing is to know your product. Increasing opportunities invariably lead to increase in the level of competition. Hence, to gain success it is very important to decide which products you should sell. Your product choice will further impact many other elements of your shipping facilities, cost or production and inventory storage.
Here's how you can make the correct product choice.
1.Take Your Existing Offline Business Online
Taking your existing business online or starting an altogether new business is a considerable task in itself, try not to add any extra stress to it. If you are already a seller, simply choose your existing products. If you are a completely new seller, you may want to invest some time to gain knowledge about products you choose.
2.Step into the Shoes of Your Customers
If you value your customers, they will value your brand. Remember, the sale is not the key to success. Instead, focus on your customer's everyday problems and try to resolve them, by providing them with your products as a solution.
Do your research and identify the most common issues your customers must be facing. Then come up with an innovative solution to it or try to improve the existing solutions.
Once you start receiving orders, the most important thing to attain success is by keeping your customers happy. Make sure your product is feasible enough to be shipped and delivered on time. If you chose something quite big, fragile and easily perishable, it will increase your operations and business costs. Also, if you are not planning to set up your own production unit, plan precisely where you will be sourcing your products from.
Plan WHERE to Buy From
Your business and operation costs highly depend on the supplier you choose. Hence, deciding on a trustworthy supplier before going online is a great choice. Also, calculate the manufacturing costs, shipping price and profit margin, when you select your supplier.
You have two options here, either you go for a drop shipper or work with a manufacturer.
Drop shipping means buying products from someone else and placing them on sale through your online store. In this scenario, you will have to completely depend on someone else to fulfil the orders you receive from your customers. On the other hand, a manufacturer is the one who will create specified products for your store. Both drop shipping and manufacturing have their own pros and cons. You will have to choose the one that best suits your budget and business needs.
Drop shipping
Pros:
Less or absolutely no work headache, as all the worries related to shipping and returns, are handled by the drop shipper.
No risk of overstocking or losing money on production.
Low overhead costs.
Cons:
Low-profit margins, as you need to pay a lot to the drop shipper.
Lack of control on the quality of the products you sell under your brand name.
You have no control over the stock, ending up into potential inventory issues.
Manufacturing
Pros:
You have better control over the product quality and branding.
Per unit cost is much lower.
Cons:
High investment as you will have to put in a lot of money in developing your own products.
Lot of time consumption in product research, planning, designing, development and testing, which can eventually take a longer launch time
Analyse the market
Once you know what to sell, your next step should be focused on understanding the current state of the malaysian market. This includes gaining detailed knowledge about who are your competitors and what are they offering.
Prepare a checklist of all organisations, companies and even individuals that are selling similar products. Include some important pointers such as strengths, weaknesses, tagline and sales mission.
Once you understand your competition, you can begin researching for your potential buyer profiles and the target market. To be successful in online business, you should be acutely sure about your group of potential buyers, their preferences, their needs and their problems. If you don't know your customers properly and you will never be able to build the trust factor and fulfil their requirements. Hence, you will end up losing your supposedly long-term customers.
To improve the accuracy of your target audience data, you can use psychographic and demographic information from related marketplace segments. This will include:
Location
Age
Gender
Occupation
Marital status
Education
Income
Religious Background
Hobbies
Lifestyle
Moral Values
Online Activity Timings
Plan WHERE to Sell Your Products
As discussed, eCommerce gives you an open space to be creative in running your business successfully. There are multiple beneficial platforms to choose from, and selecting the right platform is an essential step in reaching your desired target audience.
Two most popular platforms to sell online are:
1. eCommerce Marketplace
eCommerce marketplaces are the easiest ways to start selling online if you are relatively newer to the field. You can create a seller account with these online marketplaces and start selling your products immediately. You will have to register to these eCommerce sites with some basic details such as VAT registration number, identity proof, address and bank details.
These sites have a very low operative cost which helps you save a lot. These stores already have millions of per day visitors eliminating your concern of attracting customers. Also, the maintenance of the site is done by marketplace team, so you will never have to worry about the downtime. Popular online marketplaces in malaysia include Lazada, Zalora, Qoo10, Matahari Mall, BliBli, JD amongst others.
2. Set up a Web Store
Another easy and effective ways of launching your store online are by setting it up through an eCommerce store development platform. There are many technically advanced and popular platforms that allow you to design your own web store and start selling. They use their own server to host your web store and help you reach your potential buyers from all over the world.
You just need to register with these platforms, select one of their packages (whichever is most suitable to your brand, product and budget), upload your product catalogue and start selling. With these web stores, you will never have to worry about catalogue management and web hosting glitches. All this will be handled by the service provider. Some of the most user-friendly examples of such platforms in Malaysia are Magento, PrestaShop and Shopify.
But remember, running your own webstore will need you to do a lot of marketing and promotion, in order to compete with the bigger competitors.
As an online seller, both options- marketplaces and webstores are equally good for generating sustainable revenue. But, in order to find real online success, you must think about selling on multiple channels in order to increase your overall revenue. Naturally, multi-channel selling requires way more efforts, but this is where multi-channel selling software applications come into the picture.
3. Sell on Both Channels
Sellers who sell on multiple sales channels generate 190% more revenue than sellers who sell on a single channel.
The best option for any online seller is to sell on both marketplaces and webstores, so that they can generate sustainable revenue. While selling on marketplaces gives you the opportunity the get quick sales, having your webstore can help you promote your own brand gradually as you grow. Being on marketplaces helps people to know about your brand, leading more direct traffic to your webstore.
In order to find real success, you must think about selling on multiple channels in order to increase your overall revenue. Naturally, multi-channel selling requires way more efforts, but this is where multi-channel selling software applications come into the picture.
Is it better to manage your online selling through a multi-channel selling software
Find the solution @ https://bit.ly/3kDamEf