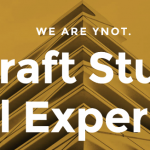 Ynot Creatives are into web design, Digital Marketing, Photography, Videography and more. They have started as a freelance agency and now have worked with more than 16 companies in less than 2.5 years.
They have recently tied up with an upcoming Market Place for Advertising and Marketing services. Also, they started creating the catalogue/Website for them and their Social Media team is looking to initiate the articles after Diwali this year.
Ynot Creatives also serves small-sized companies to help their marketing activities like Web Design, Email campaign and more with a competitive price in the market.
The Team are composed of creative designers, marketers and Photographers. Who has more than 12+ yrs of professional experiences with working for a bigger brand for their Advertising activities and Social Media Marketing.
Ynot Creatives are into BRAND DEVELOPMENT, DIGITAL MARKETING, SEO / SOCIAL MEDIA MARKETING, UX, UI and WEB DESIGN, MODEL / EVENT MANAGEMENT, MARKET RESEARCH, MARKETING STRATEGY, VISUAL IDENTITY, USER EXPERIENCE, PHOTOGRAPHY / VIDEO / 3600, MOBILE APPLICATIONS and any creative design aspects.