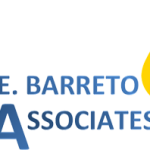 The Covid-19 pandemic has created a lot of stress among people all across the world. It has created many unwanted fears, the fear of illness, losing your job, a family member, or your estate. While all of these fears are on your mind, it is beneficial to consult an estate and probate planning law firm in your area to help put your mind at ease.
Many people that do not have underlying health conditions often don't think about having an estate plan. But the truth is planning that your estate is in good hands is something everyone should do. Since the pandemic, now may be the time that you come up with a plan.
Elder Law Planning and Estate Planning
Elder Law estate planning works to maintain and protect your income and assets for you to use while you are still alive. This could be allocating funds to use if you are receiving at-home care or thinking about entering a nursing facility.
Upon contrary belief, estate planning and probate does not need to start when someone is elderly or retired, but instead when assets are accumulated. Finding a trusted estate planning law firm to work with from the beginning will ensure that your assets are secure.
Estate planning works to distribute your assets once you have passed away in the most advantageous way for your family to support themselves. This includes going about planning your estate to make sure you are taxed strategically and appropriately for your income.
The fundamental concepts of an estate plan are the will, tax reduction strategies, power of attorney this person will act in the client's best interest if the client is unable to. Some strategies one may encounter when consulting an estate planning law firm are transferring assets, setting up a trust, and preparing prenuptial legal documents.
It is important to consult a well-informed estate planning law firm to see which estate plan will work best for your situation. Miami Probate is a well-known estate planning law firm that will help you formulate a plan to distribute your assets after death. Hiring a qualified law firm to plan and probate your estate is very important.
What Documents Do You Need for an Effective Estate Plan During a Pandemic?
Financial Power of Attorney (POA)
The power of attorney document is a legal document that gives authority to someone else, oftentimes this is an adult child to act on your behalf. The reason that this is so important to estate planning is that if you become incapacitated for whatever reason someone needs to manage your assets, pay bills, and make life alerting decisions for you while you are unable to.
Health Care Power of Attorney (HCPOA)
This is similar to a power of attorney document, but this is the document that allows other agents (the specific person you designate: child, trusted family member) to make healthcare decisions on behalf of you if you are unable.
This is especially important to have while in a pandemic. This may be the right time to hire a trusted estate planning law firm in Miami to put you and your family's mind at ease in the worst-case scenario that you do contract Covid-19 and are incapacitated.
Living Will (Advance Health Care Directive)
A living will assure that your wishes for end-of-life treatment are determined by what you want when you are unable to communicate this. By creating a living will you take the emotional toll this leaves on family members and gives it to a legal document.
Working with a trusted probate lawyer to write and develop your will during a pandemic will save your family the emotional stress of arguing over money and assets. If you are interested in creating a living will check out Miami Probate. They have dependent, experienced will writing lawyers that will alleviate you and your family of this added stress during the pandemic.
Do In-Depth Research
When choosing an estate planning law firm it is important to conduct research about different associations to be sure it is a proper fit for you. You will be working with this law firm for quite some time. Proper qualifications for estate and probate planning are very important. Speak to other family and friends who have been through the process. Generally, most law firms in Miami specializing in estate planning offer free consultations.
Review Your Existing Documents
Along with reviewing your existing documents, keeping appropriate and well-organized records is very important. During the pandemic, this may be a good time to review all of your documents to confirm that they are up-to-date with what you wish to happen to your estate.
Along with reviewing your existing documents, these may need updates if someone in your family has given birth, married, divorced, or passed away. Updating your estate plan ensures that it will be up-to-date and how you intended it to work.
What happens if you don't have an estate plan when you die?
Under Florida law, if you do not have an estate plan then Florida provides a default estate plan for you. However, it is in your best interest to create one. According to an Estate Planning Law Firm, the legal default estate system goes as follows:
Depending on the circumstances your spouse will receive the entirety of your estate. Your kids may receive a portion or all if you do not have a spouse.
The heirs of the estate will receive all of their inheritance at once. This is what you do not want to happen. Especially, if the heir is a minor or young. This creates lots of issues and they will most likely spend it very quickly.
The court will provide a representative for the estate, usually a close relative, but not always.
The court will appoint a guardian for your children if they are minors. Leaving this up to the court leaves your children in a bad place.
The court will appoint a guardian to care for you and make your financial and medical choices.
Overall, it is very important to plan your estate and probate with a trusted law firm. Remember it is never too early to start planning to assign someone to be your power of attorney, create a living will, or assign someone to be your advanced health care director. These are all very important documents that should be handled by only the best law firms. During the pandemic is a good time to start thinking about creating these documents or reviewing them. If you are looking for a lawyer visit Miami Probate for all of your needs.