RACO Investment has unveiled solutions to address the connectivity and efficiency obstacles maritime businesses face in remote and low-bandwidth environments.
San Jos, Costa Rica – WEBWIRE – Friday, March 17, 2023
RACO Investment, a financial investment firm dedicated to supporting small- and medium-sized businesses in Panama and Costa Rica, has recently shared innovative solutions to overcome the connectivity and efficiency challenges maritime businesses and their mobile workforces or customers face when operating in remote and low bandwidth environments. In addition, the companys expertise in facilitating financial backing for startups and providing bridge loans for businesses seeking restructuring or enhancement makes them well-equipped to address the unique challenges of the maritime sector.
Maritime businesses operating in remote and low bandwidth environments often need help with reliable communication systems, which can hinder their ability to provide seamless services to customers and manage their mobile workforces effectively. RACO Investment has identified several strategies to help these businesses overcome obstacles and enhance operational efficiency.
1. Leveraging satellite communication technology: RACO Investment recommends investing in advanced satellite communication systems that provide reliable connectivity even in remote locations. These systems can help businesses maintain constant communication with their mobile workforces and customers, facilitating real-time updates and ensuring uninterrupted service.
2. Optimizing data transmission: The firm suggests employing data compression and optimization techniques to maximize data transmission efficiency in low bandwidth environments. This can help businesses minimize communication delays and reduce the bandwidth required for smooth operations.
3. Implementing edge computing solutions: Edge computing enables data processing closer to the source, which can be particularly beneficial for businesses operating in remote locations with limited connectivity. RACO Investment encourages maritime companies to explore edge computing solutions that can help reduce latency, improve data processing efficiency, and optimize network usage.
4. Adopting cloud-based services: RACO Investment advises businesses to consider adopting cloud-based services, which can help streamline their operations and provide greater resource management flexibility. Cloud-based solutions can offer improved scalability, allowing businesses to quickly adapt to changing demands and reducing the need for on-site infrastructure.
5. Fostering collaboration with technology providers: RACO Investment recommends forming strategic partnerships with technology providers specializing in maritime communication solutions to address connectivity challenges. These collaborations can enable businesses to access cutting-edge technology and receive expert guidance on implementing suitable solutions tailored to their specific needs.
6. Investing in staff training: Finally, RACO Investment emphasizes the importance of staff training to ensure employees are well-versed in utilizing new technologies and communication systems. This can help maritime businesses maximize the benefits of their technology investments and maintain seamless operations in challenging environments.
Randall Castillo Ortega, the founder of RACO Investment, has expressed his commitment to helping maritime businesses overcome the hurdles they face in remote and low bandwidth environments. At RACO Investment, we understand the unique challenges faced by maritime businesses and their mobile workforces. Our goal is to provide them with the necessary financial support and guidance to implement innovative solutions that enhance connectivity, efficiency, and overall operational success, said Ortega.
RACO Investments dedication to empowering businesses in Panama and Costa Rica and its extensive experience in providing financial support and strategic advice places the firm in a strong position to help maritime businesses navigate the complexities of operating in remote and low bandwidth environments. RACO Investment aims to contribute to its long-term growth and success by addressing these businesses connectivity and efficiency challenges.
About RACO Investment
RACO Investment is a financial investment firm supporting small- and medium-sized businesses in Panama and Costa Rica. Established by Randall Castillo Ortega, an accomplished financial advisor with deep connections to the Latin American import and export sectors, the firm has played a crucial role in empowering numerous startups with the financial backing they require to launch. Additionally, RACO Investment provides bridge loans to assist companies seeking to restructure or enhance their operations.
Corinium's Chief Data & Analytics Officer (CDAO) Singapore returns for its 2023 edition to convene and to connect leading data and analytics executives, innovators, technologist, and business leaders with one goal in mind – to strategize and achieve data success within your organisation.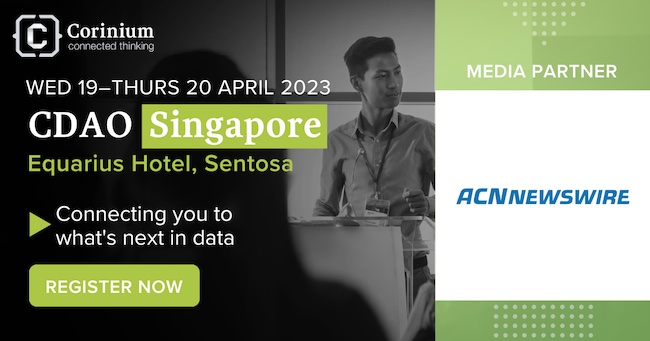 ACN Newswire will join CDAO Singapore 2023 as its official media partner.

Data and analytics are an integral part of every successful business, and its role has risen to become more prominent and significant over the past year. Businesses leverage data to make critical business decisions to gain a competitive edge in the market. However, data and analytics leaders are constantly facing challenges from the sheer amount of data being collected and analysing it in real-time. Data leaders also need to adhere to governance and ethics and keep up with the speed of innovation, evolving customers' expectations, and changing talent market.

2023 Key Themes:
– Infrastructure, Governance, Ethics, Privacy – Upgrading infrastructure and integrating legacy and incumbent system, and a look into operationalising data governance to ensure security, privacy, and ethical use of data and AI
– Data Strategy and Democratization – Preparing proactively for easy access to data, unlocking the true value of data, and using data as an enabler of growth and innovation
– The Future of AI in Analytics – Exploring how we have been using AI, how AI is shaping the future of analytics, and how to balance the wide use of AI with efficiency, productivity, and of course, ethics
– Data Monetisation – Increasing revenue using data and a look into how data is paving a way for new products, services, and process improvement

Register Today!

For Further details regarding this event, visit our website
https://cdao-sg.coriniumintelligence.com/

You can contact us at:
info@coriniumintel.com


Topic: Press release summary
Press Release
---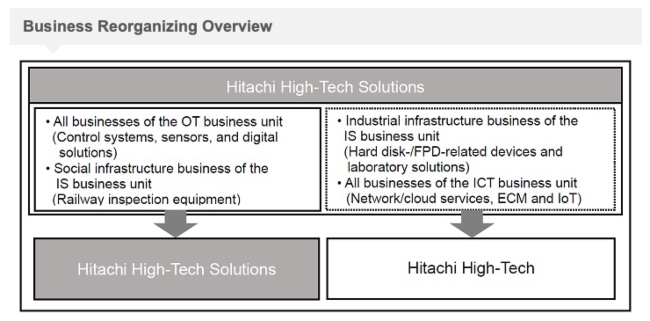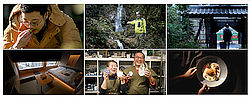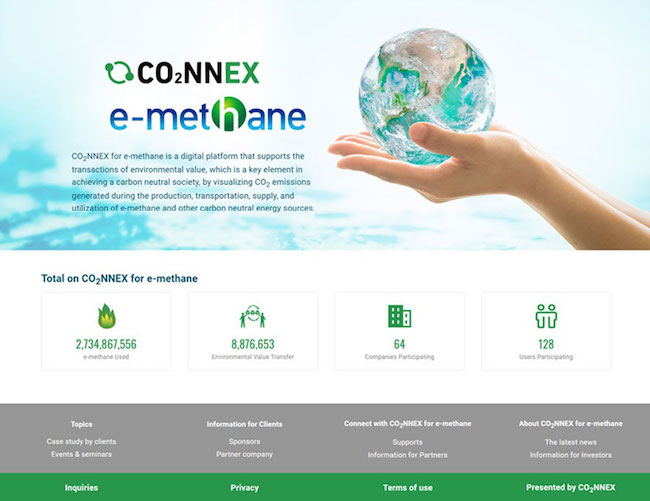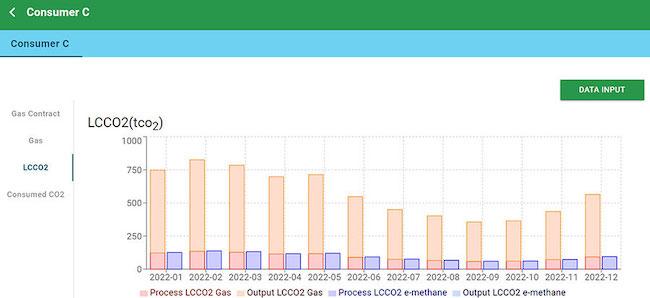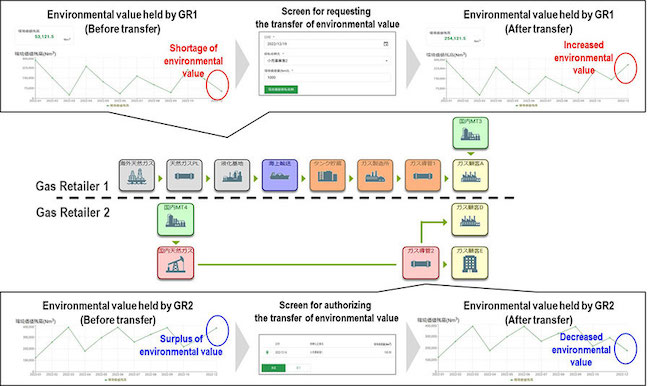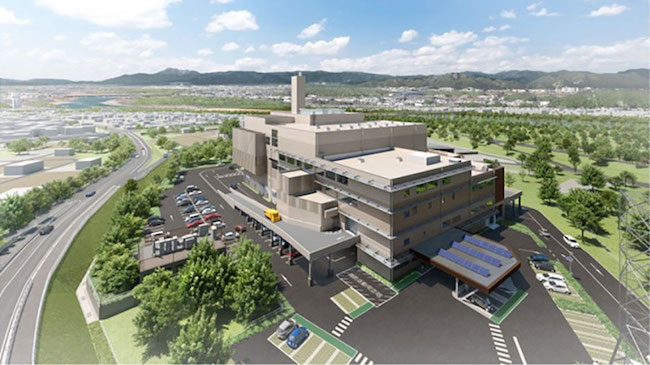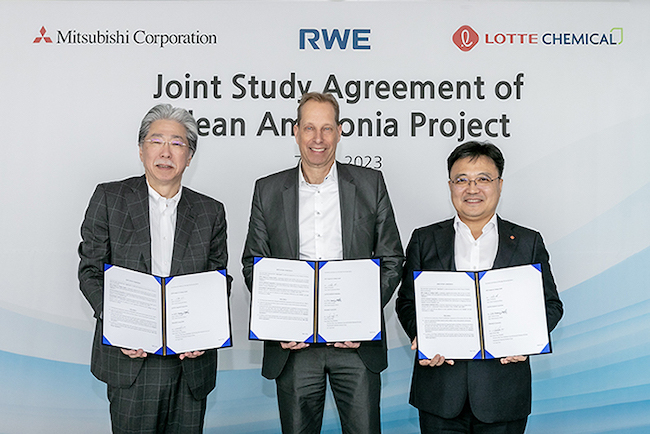 inter airport Southeast Asia 2023 returns in March; exhibition completely sold out after four-year hiatus
Feb 16, 2023 17:35 JST
富士通、トルコ・シリア大地震による被害への支援について
Feb 16, 2023 16:30 JST
日立ハイテク、社会インフラの課題解決力強化に向けて、日立ハイテクソリューションズを再編
Feb 16, 2023 15:30 JST
NEC launches Value Added xHaul Solution Suite with Open Ecosystem
Feb 16, 2023 16:15 JST
Reorganizing Hitachi High-Tech Solutions to Strengthen Capabilities for Solving Social Infrastructure Issues
Feb 16, 2023 14:31 JST
三菱電機、ビル用マルチエアコン室内ユニット「天井カセット形4方向吹出し」新製品発売
Feb 16, 2023 13:30 JST
三菱重工、グループ表彰制度「Best Innovation」で地球環境負荷低減に貢献する活動を表彰
Feb 16, 2023 12:30 JST
サステナブルな旅という視点からみた CNN「The Journey Matters」の東京探検
Feb 16, 2023 11:00 JST
サステナブルな旅という視点からみた CNN「The Journey Matters」の東京探検
Feb 16, 2023 11:00 JST
MHI Group Presents "Best Innovation 2022" Awards for Activities that Contribute to Mitigating Impacts on the Global Environment
Feb 16, 2023 10:35 JST
More Press Releases >>
 Vego Garden's objective is to redefine increased yard beds. The company was started with the goal of launching a modular steel Vego Garden bed system with a 20+ year life expectancy, making use of green steel materials instead of cutting down trees. People are nearing the start of yet another new year, and they may already be pondering the ways in which they can make 2023 better than the last. People have got an idea – why not start growing a vegetable garden? Starting a vegetable garden can help them live happier, eat healthier and reduce stress in people's life. People will explore three reasons why starting a vegetable garden could be for this.

1. Stress Relief
2. Food Independence
3. Healthy Eating

Stress Relief

Do people know what's a great way to unwind? Gardening. Really, people can't emphasize this one enough. They don't have to have a green thumb or even be particularly outdoorsy to enjoy the benefits of tending their own garden—a little bit of sunshine and fresh air does wonder for stress relief. And if they do consider themself an expert gardener, well then, they got all the more reason to celebrate.

Whether people are doing it for fun or as part of their meditation practice, gardening is a great way to take some time out from their busy lives and find some calm in nature.

Food Independence

If they want to be more self-sufficient and grow some of their own food, then a garden is a great place to start. They can plant vegetables that are easy to grow, like lettuce or radishes, or get adventurous with beans or tomatoes. The more they get into gardening, the more self-sufficient they'll feel. They can start saving money by growing their own herbs and spices too, which means less wasted food in landfills and a greener planet.

Healthy Eating

They know the value of eating healthy, but it's hard to do when they are on a budget. The good news is that vegetables can be cheaper than other types of food, and they are often more nutritious as well.

When they eat fresh produce from their own garden, they know exactly what went into growing it—and that makes all the difference in how their body will react to it. They feel better, look better, and have more energy throughout the day because their diet is balanced with vitamins and minerals that come from plants rather than processed junk food (or meat).

However, the benefits don't stop there, though — gardening also has many physical health benefits as well. Gardening can help improve their physical fitness and strength by getting them moving while working in their yard, as well as reducing stress levels (which can have an impact on their overall health).

So if they are looking for a healthy way to reduce stress and eat more vegetables, consider starting a garden. If they have the space, there's no better way than to grow their own food.
Vego Garden
Sarah Mohalley
(866) 597-1888
vegogarden.com

Contact