Sharm el-Sheikh, Egypt – WEBWIRE – Monday, November 21, 2022
Greenpeace welcomes the COP27 agreement to establish a Loss and Damage Finance Fund as an important foundation in building towards climate justice. But, warns against politics as usual.


Yeb Saño, Executive Director, Greenpeace Southeast Asia and Head of the Greenpeace delegation attending the COP said

"The agreement for a Loss and Damage Finance Fund marks a new dawn for climate justice. Governments have laid the cornerstone of a long overdue new fund to deliver vital support to vulnerable countries and communities who are already being devastated by the accelerating climate crisis."


"Well into overtime these negotiations have been marred by attempts to trade adaptation and mitigation against loss and damage. In the end they were pulled back from the precipice by the concerted effort of developing countries standing firm and by climate activists' demands for the blockers to step up."
"The inspiration we can draw from the successful establishment of the loss and damage fund in Sharm El-Sheikh is that if we have a long enough lever, we can move the world, and today that lever is the solidarity among civil society, frontline communities, and developing countries most impacted by the climate crisis."


"Moving forward into discussion of the details of the Fund, we need to ensure that the countries and corporations most responsible for the climate crisis make the biggest contribution. That means new and additional finance for developing countries and climate vulnerable communities not just for loss and damage, but for adaptation and mitigation too. Developed countries must make good on the existing US $100bn per year pledge to support low income countries to deliver carbon-cutting policies and increase resilience to climate impacts. They must also implement their commitment to at least double funding for adaptation."
"Encouragingly, a large number of countries from north and south voiced their strong support for phasing out all fossil fuels – coal, oil and gas – which is what implementing the Paris Agreement will take. But they were ignored by the Egyptian COP Presidency. Petro-states and a small army of fossil fuel lobbyists were out in force in Sharm el-Sheikh to make sure that it did not happen. In the end, if all fossil fuels are not rapidly phased out no amount of money will be able to cover the cost of the resulting loss and damage. It is that simple. When your bathtub is overflowing you turn off the taps, you don't wait a while and then go out and buy a bigger mop!"
"Tackling climate change and promoting climate justice is not a zero sum game. It's not about winners and losers. Either we make progress on all fronts or we all lose. It must be remembered that nature does not negotiate, nature does not compromise."


"Today's victory for people power on loss and damage must be translated into renewed action to expose climate action blockers, push for bolder policies to end our dependence on fossil fuels, boost renewables, and support a just transition. Only then can greater strides towards climate justice be taken."
Images from COP27 can be found in the Greenpeace Media Library.



Union Minister of Finance & Corporate Affairs Smt. Nirmala Sitharaman attended the 7th Annual Meeting of the Board of Governors of Asian Infrastructure Investment Bank (AIIB) via video conference from New Delhi today.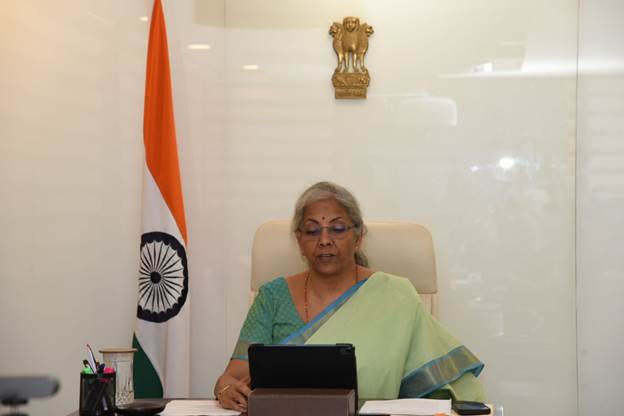 Every year at the Annual Meeting, the Board of Governors meets to take key decisions on important matters relating to AIIB, and its future vision. India is a Founding Member and the second largest shareholder in AIIB. India also has the largest project portfolio within AIIB. The theme of this year's Annual Meeting was "Sustainable Infrastructure Toward a Connected World".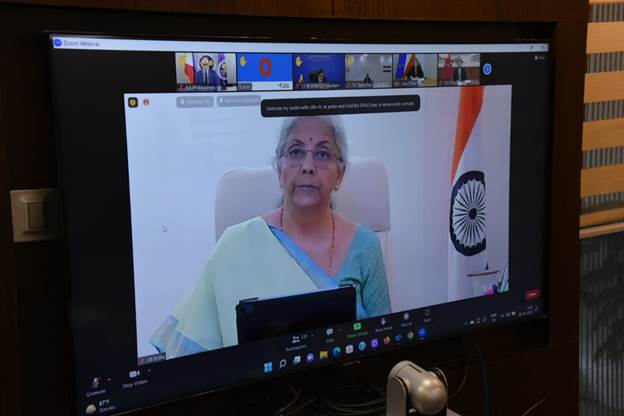 The Finance Minister shared her thoughts in the Governor's Roundtable Discussion on the theme "Financing Infrastructure in a Crisis-Prone World". In her intervention, the Finance Minister appreciated AIIB for its continued commitment and dedication to assist members and for providing high-quality development finance. Smt. Sitharaman stated that, despite exogenous threats, India's well-targeted policy mix, accompanied by major structural reforms and sound external balance sheet, have aided its growth to remain resilient. The Finance Minister emphasized that India has embarked on the path of a self-reliant economy and therefore has been successful in mitigating the negative effects of the pandemic. Smt. Sitharaman underscored the remarkable progress India has made through its Digitalization Mission, utilizing technology to facilitate social protection and boost financial inclusion. The Finance Minister also highlighted that Prime Minister Shri Narendra Modi is actively leading India's climate change response efforts through various programs such as 'Lifestyle for Environment' (or LiFE), among many others.




The Finance Minister suggested that in order to ensure meaningful impact is achieved and resources are not scattered in multiple areas, AIIB needs to scale-up investments in key priority areas including clean energy and energy efficiency, disaster resilient infrastructure, social infrastructure with a special focus on education and health, and digital infrastructure.




As public resources alone are insufficient to meet vast infrastructure needs of members, the Finance Minister advised that the Bank should not only play a catalytic role in mobilizing diverse private sector resources but also explore mechanisms to augment its own resources, including through early action on the recommendations of G20's Expert Panel's Report on the MDB's Capital Adequacy Framework (CAF).




Moreover, the Finance Minister pointed out that beyond its financial support, AIIB should work towards expanding the scope of its mid-stream and upstream engagement activities such as increased technical assistance to help clients translate strategies into investment plans. Finally, Smt. Sitharaman suggested that the Bank should set-up full-fledged country offices in member locations.




In conclusion, the Finance Minister assured AIIB of India's continued collaboration in achieving its mandated mission.




****




RM/PPG/KMN






(Release ID: 1870995)
Visitor Counter : 1053












SFST to attend APEC Finance Ministers' Meeting in Thailand
**********************************************************

     The Secretary for Financial Services and the Treasury, Mr Christopher Hui, will depart for Bangkok, Thailand, tomorrow (October 19) afternoon to attend the Asia-Pacific Economic Cooperation (APEC) Finance Ministers' Meeting (FMM).

 

     Mr Hui will participate in discussion at various sessions of the FMM on October 20. He will also hold bilateral meetings with other officials attending the FMM.

 

     During his stay in Bangkok, Mr Hui will meet with relevant industry associations and representatives of enterprises to promote the opportunities of setting up family offices and venture capital investments in Hong Kong. Moreover, he will speak at an executive roundtable luncheon and the Thai-Hong Kong Trade Association's anniversary dinner.

 

     Mr Hui will return to Hong Kong on October 22. During his absence, the Under Secretary for Financial Services and the Treasury, Mr Joseph Chan, will act as the Secretary for Financial Services and the Treasury.


Ministry of Finance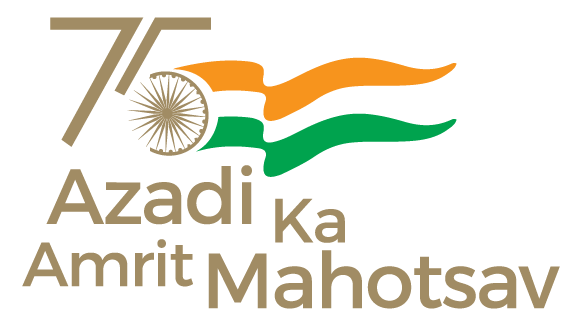 Finance Minister Smt. Nirmala Sitharaman Chairs 26th meeting of the Financial Stability and Development Council








Posted On:
15 SEP 2022 5:21PM by PIB Mumbai




: Mumbai, September 15, 2022




The 26th Meeting of the Financial Stability and Development Council (FSDC) was chaired by the Union Finance and Corporate Affairs Minister Smt. Nirmala Sitharaman in Mumbai today.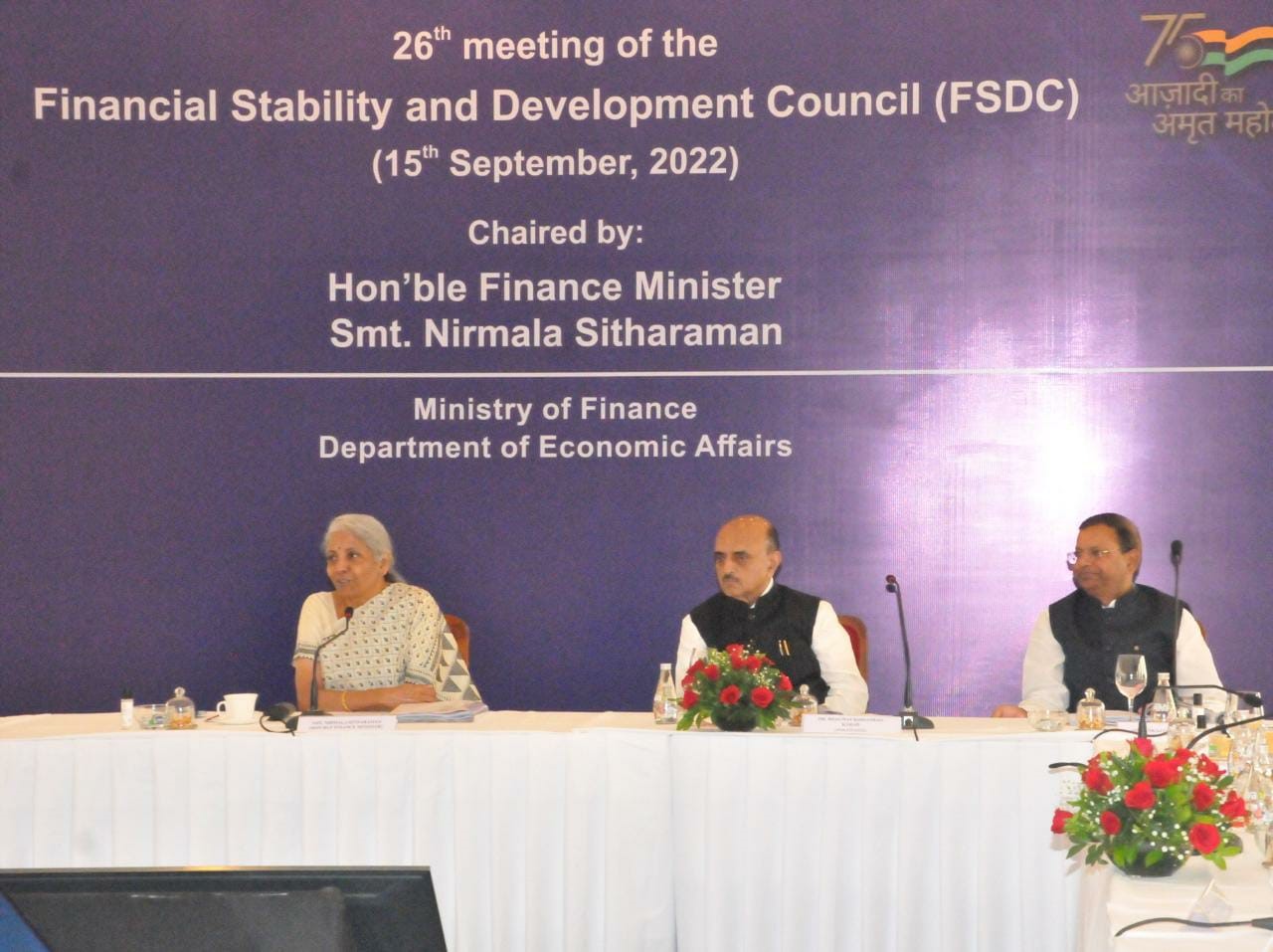 The Council, inter alia, deliberated on the Early Warning Indicators for the economy and our preparedness to deal with them, improving the efficiency of the existing Financial/Credit Information Systems, issues of governance and management in Systemically Important Financial Institutions including Financial Market Infrastructures, strengthening cyber security framework in financial sector, Common KYC for all financial Services and related matters, update on Account Aggregator and next steps, Issues relating to financing of Power Sector, strategic role of GIFT IFSC in New Aatmanirbhar Bharat, inter-regulatory Issues of GIFT-IFSC, and need for utilisation of the services of Registered Valuers by all Government Departments.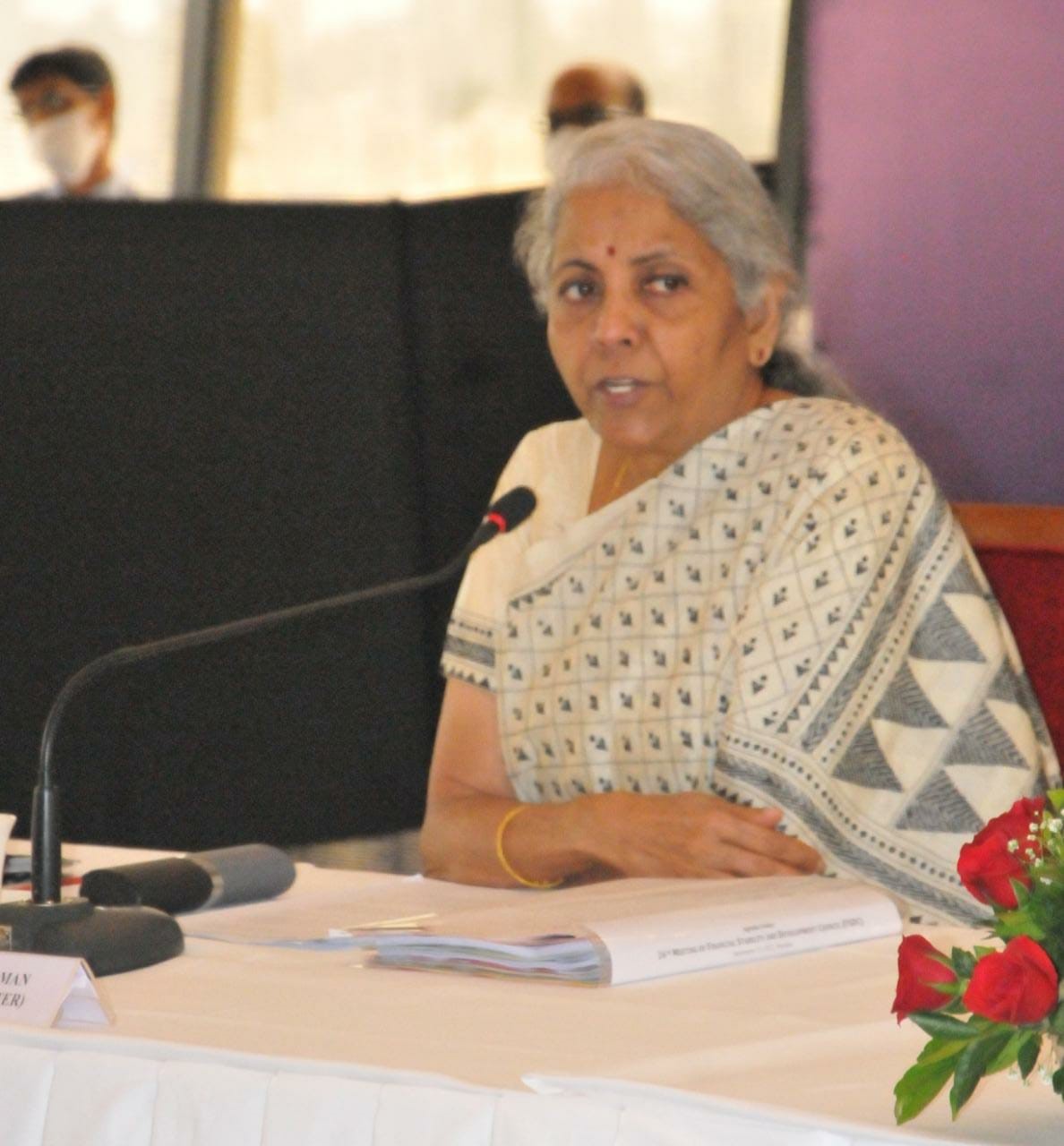 It was noted that there is a need to monitor the financial sector risks, the financial conditions and market developments on a continuous basis by the Government and the regulators so that  appropriate and timely action can be taken so as to mitigate any vulnerability and strengthen financial stability.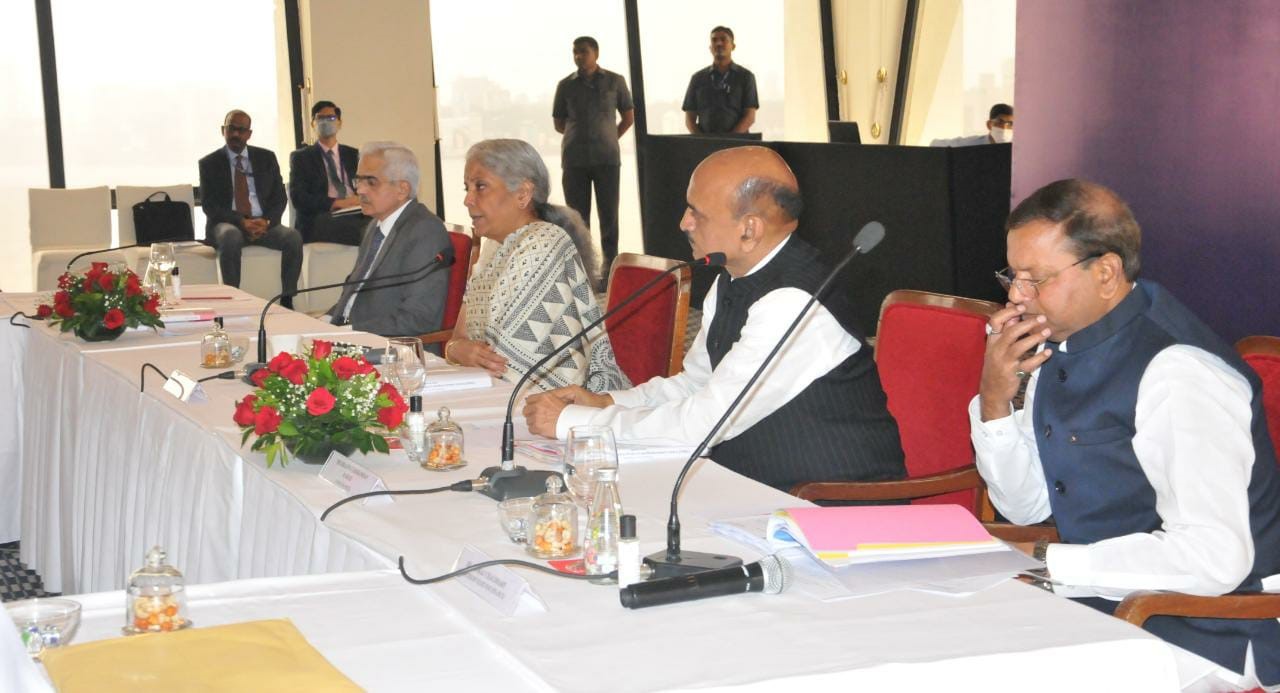 The Council also took note of the preparation in respect of financial sector issues to be taken up during India's G20 Presidency in 2023.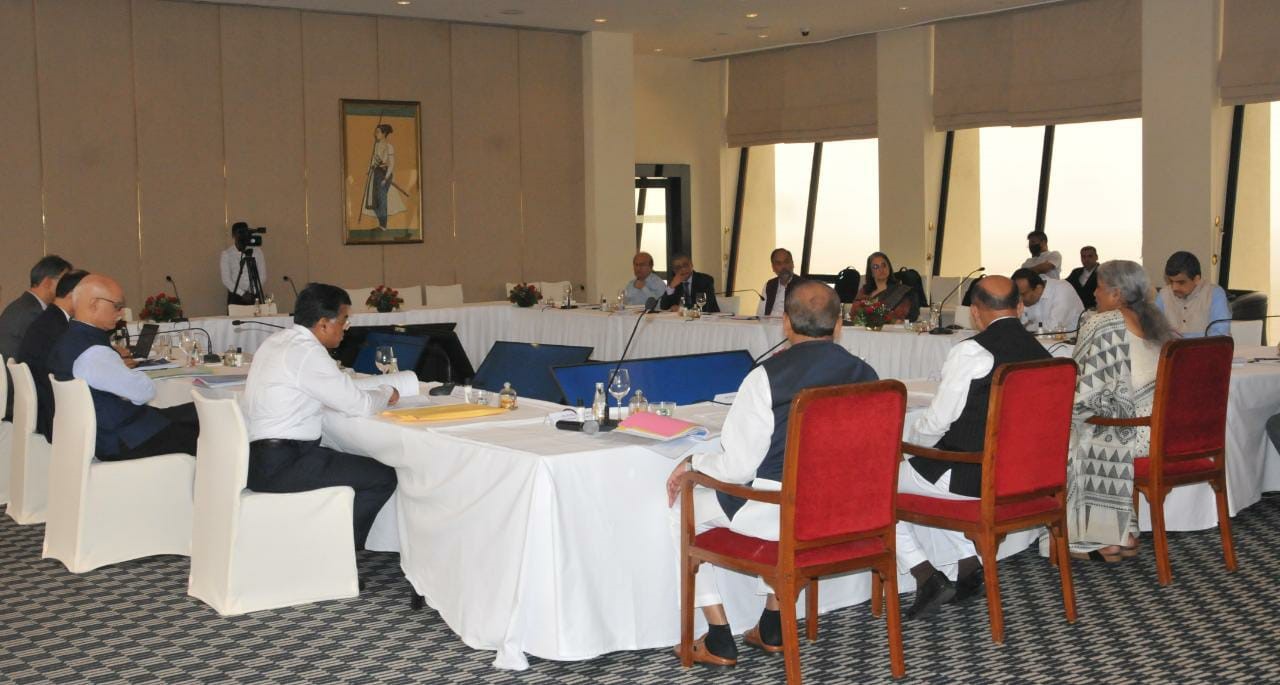 The meeting was attended by Dr. Bhagwat Kishanrao Karad, MoS (Finance); Shri Pankaj Chaudhary, MoS (Finance); Shri Shaktikanta Das, Governor, Reserve Bank of India; Dr. T. V. Somanathan, Finance Secretary and Secretary, Department of Expenditure, Ministry of Finance; Shri Ajay Seth, Secretary, Department of Economic Affairs, Ministry of Finance; Shri Tarun Bajaj, Secretary, Department of Revenue, Ministry of Finance; Shri Sanjay Malhotra, Secretary, Department of Financial Services, Ministry of Finance;  Dr. V. Anantha Nageswaran, Chief Economic Adviser, Ministry of Finance; Ms. Madhabi Puri Buch, Chairperson, Securities and Exchange Board of India; Shri Debasish Panda, Chairperson, Insurance Regulatory and Development Authority of India; Shri Supratim Bandyopadhyay, Chairperson, Pension Fund Regulatory and Development Authority; Shri Ravi Mittal, Chairperson, Insolvency and Bankruptcy Board of India, Shri Injeti Srinivas, Chairperson, International Financial Services Centres Authority, and the Secretary of the FSDC, Department of Economic Affairs, Ministry of Finance.




**** 




DJM/CP/SC/PM




Follow us on social media: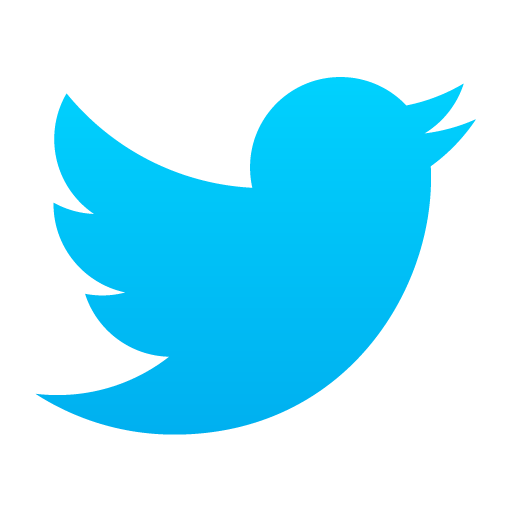 @PIBMumbai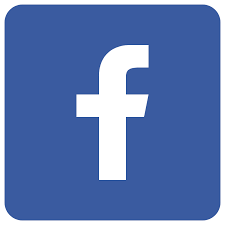 /PIBMumbai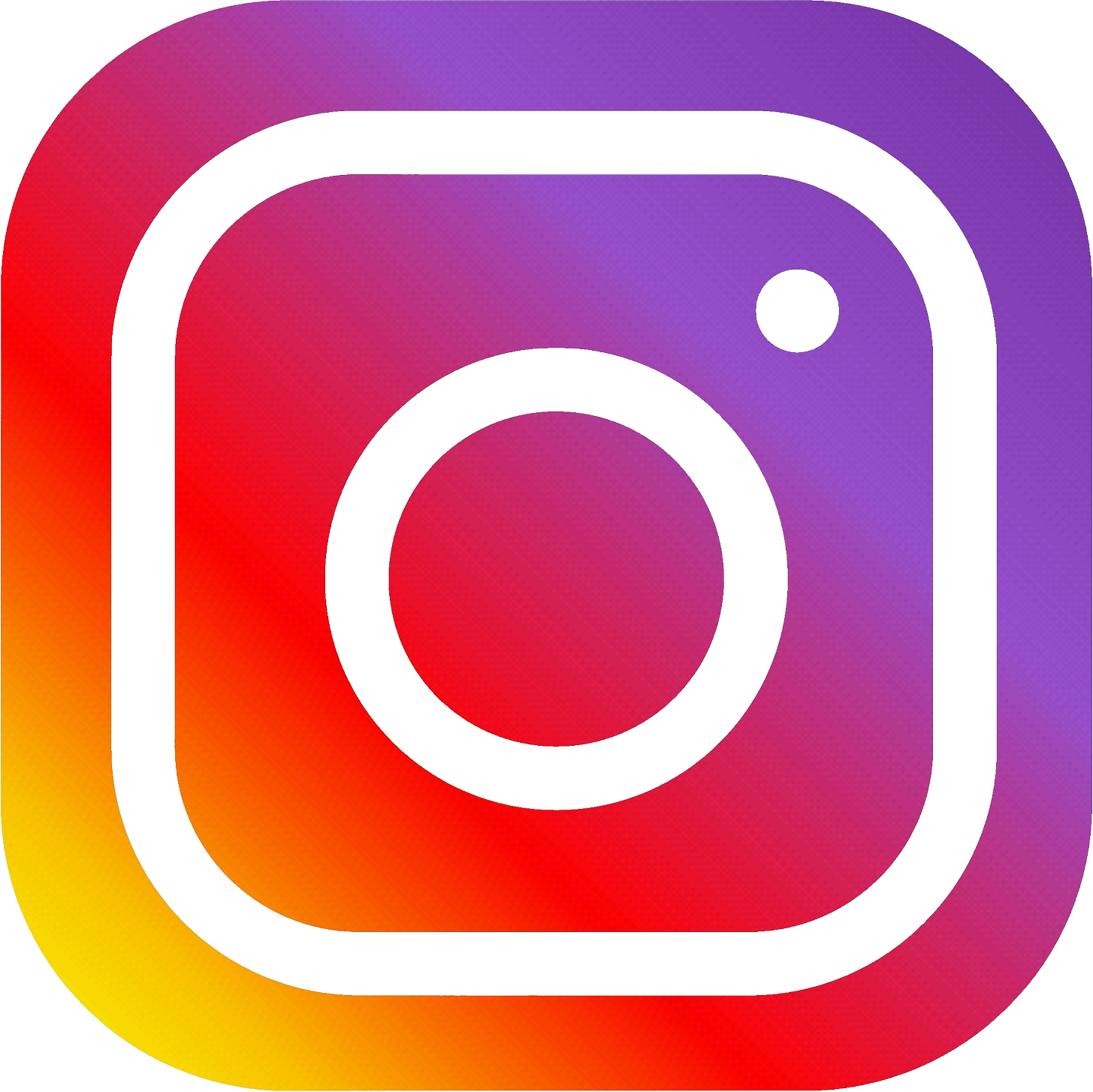 /pibmumbai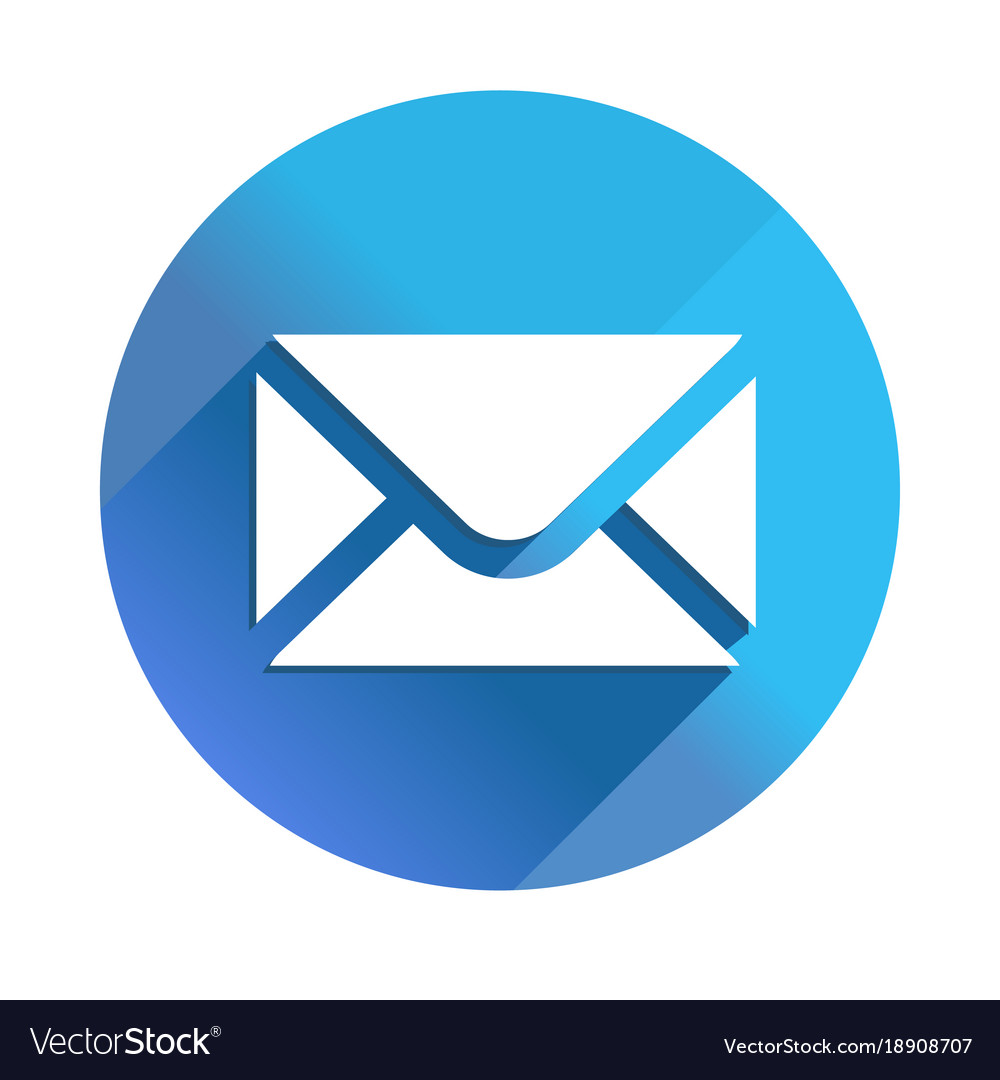 pibmumbai[at]gmail[dot]com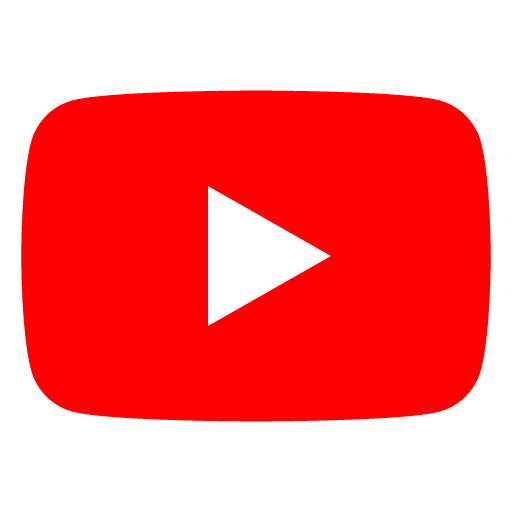 /PIBMumbai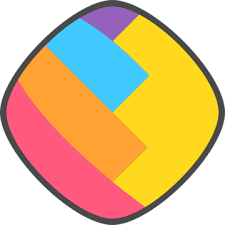 /pibmumbai






(Release ID: 1859603)
Visitor Counter : 993
















The Infrastructure Finance Secretariat in the Department of Economic Affairs (DEA), Ministry of Finance today organised a workshop to sensitize the empaneled transaction advisers for PPP projects which was attended by representatives of 12 empaneled Transaction Advisers (TAs) for Public Private Partnership (PPP) Projects.




The empanelment of TAs aims to provide quality advisory support to Project Sponsoring Authorities (PSAs) in transaction of PPP projects. The empanelment will help to make the process of appointment of transaction advisors/consultant seamless and efficient.




During the workshop, the Transaction Advisers were sensitized with the manual developed by the DEA for the use of the panel which is a step by step guide that can be referred by the PSAs to on-board a transaction adviser for structuring their PPP projects. The manual details out the steps for establishing project requirements; defining objectives of the assignment, developing terms of reference for the assignment, defining eligibility criteria, identifying key personnel for executing the project, publishing RfP etc. The PSAs can use the pre-defined templates and criteria's for selecting the TAs or can tweak the same as per the requirement specific to the project.  




The Transaction Advisers were also sensitized regarding DEA schemes for financial support to PPPs which inter alia include Viability Gap Funding (VGF) Scheme to support economically justified but commercially unviable projects, and the India Infrastructure Project Development Fund (IIPDF) to fund PPP project development expenses including costs of engaging TAs. Further, TAs were also informed about PPP project appraisal mechanisms at the DEA.




The TAs were sensitized about their support required in areas of awareness creation of DEA schemes, providing desired levels of handholding support in document preparation, data sharing and other interventions required to bridge the gap between the stakeholders involved in PPP projects.






****




RM/MV/KMN






(Release ID: 1848023)
Visitor Counter : 303