HONG KONG, Nov 28, 2023 – (ACN Newswire) – The Hong Kong Trade Development Council (HKTDC) is launching Chill 11 at Asia World-Expo (AWE) from 23 to 26 December. Sponsored by Create Hong Kong* of the HKSAR, the event brings together arts and culture, culinary delights and entertainment experiences, as well as brands and products, creating an extraordinary retail-entertainment experience for Hong Kong and Macao residents, as well as visitors from Guangdong-Hong Kong-Macao Greater Bay Area peer cities to enjoy.
The HKTDC held the Chill 11 Media Day at Central Market today, offering media a first-hand experience of highlights. Sophia Chong, Deputy Executive Director, HKTDC, said: "Chill 11 is a brand-new attempt by HKTDC to engage friends in the GBA, including Hong Kong, Macao and nine cities in the mainland. We have recognised that both Hong Kong residents and visitors put increased emphasis on cultural experiences, rather than just shopping and having fun. Hong Kong has a lot of unique cultural characteristics, so we have positioned Chill 11 as a festival that combines arts and culture, culinary delights, shopping and entertainment, while incorporating various elements of Hong Kong's distinct culture. In addition to the 150 exhibitors featured, Chill 11 also offers close to 70 performances, activities and workshops, bringing a spectacular cultural and creative Christmas to the general public.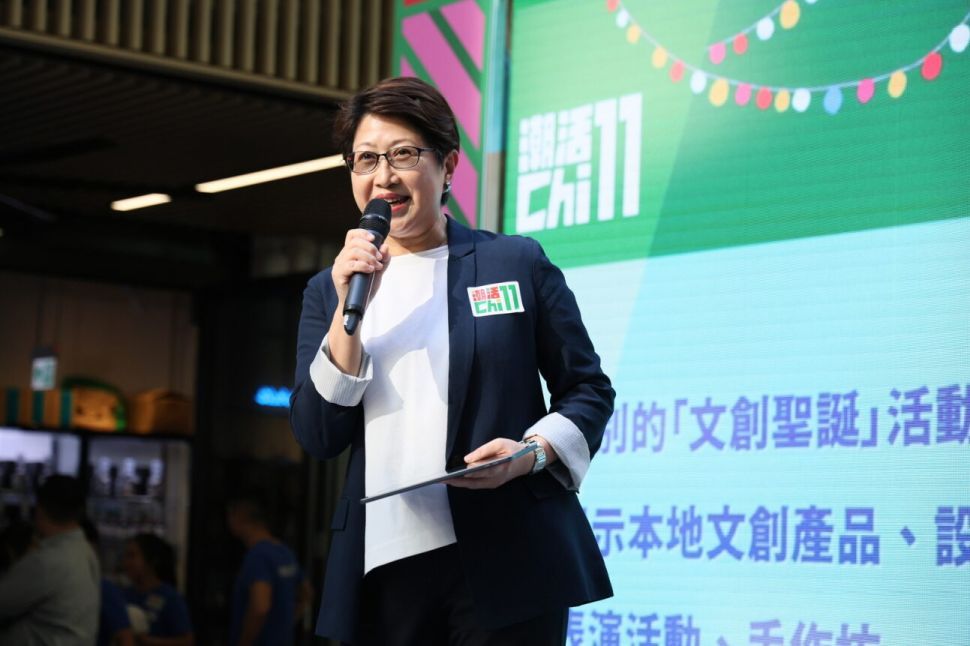 "We also hope that through the Chill 11, small and medium-sized local brands, cultural and creative products can reach out to the GBA market, showcasing Hong Kong's creative prowess and cultural influence. We believe it will further facilitate exchanges between Hong Kong and Macao, and other cities in the GBA, and at the same time boost consumption and stimulate economy in the region," Ms Chong said.
Chill 11 star-studded with performances and activities for all ages
Chill 11 offers a star-studded line-up of performances, featuring up-and-coming Chinese singers such as After Class (Gigi Yim, Chantel Yiu, Yumi Chung and Windy Zhan) from Stars Academy, Albert Chau and Ramon Lo of Midlife, Sing & Shine, the reigning star Jackson Wan Kwong and music band the SAALAU from Jiangmen, Guangdong and more. Gabriel Choy, a star chef working in restaurants in the GBA, will give a cooking demonstration.
About 30 workshops for children, young people and families will be offered, including a workshop making Hong Kong minibus signage with unique writing style of red and blue where participants can learn about the story and use their creativity to hand-make unique signage keychains.
Immersive art experience and photo ops with masterpieces of art and photography
The immersive art experience area features a corridor of East meets West, where award-winning works from the 2022 Sino-French Young Artists Competition Award (organised by the Chinese Western Culture Arts Association Limited) will be presented digitally, including Qin Chi-ho's Tang Sanjue – Bring in the Wine and Ng Chun-hei's Dear cat I miss you. The public can enjoy the poetic atmosphere within the virtual realm. Monet's The Japanese Footbridge and Van Gogh's Wheat Field with Cypresses will also be featured as animated paintings to illustrate the impressionist style of Western art and its interpretation of natural landscapes.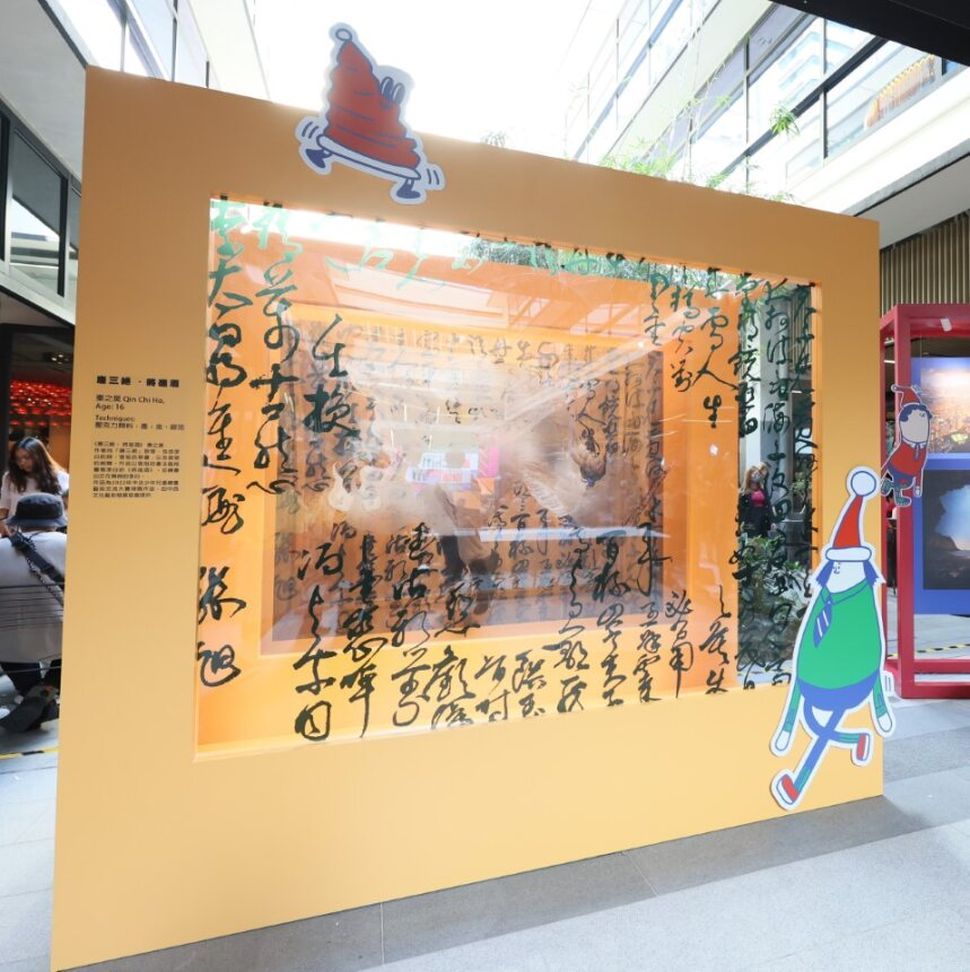 As the first young Chinese photographer to become global champion at the International Landscape Photographer of the Year, who just unveiled a remarkable collection of stamps featuring Hong Kong's mountains and rivers, Kelvin Yuen will showcase his masterpieces including a huge backdrop of Hong Kong's famous miscanthus hotspot, Sunset Peak. He will also share photography insights and tips with audiences. Jonas Chan, a famous cat photographer, will give a Street CATography workshop to teach attendees how to capture adorable moments of feline companions. The Photographic Salon Exhibitors Association will organise the Greater Bay Area Photography Exhibition showcasing the beauty of the 11 GBA cities with 60 photos.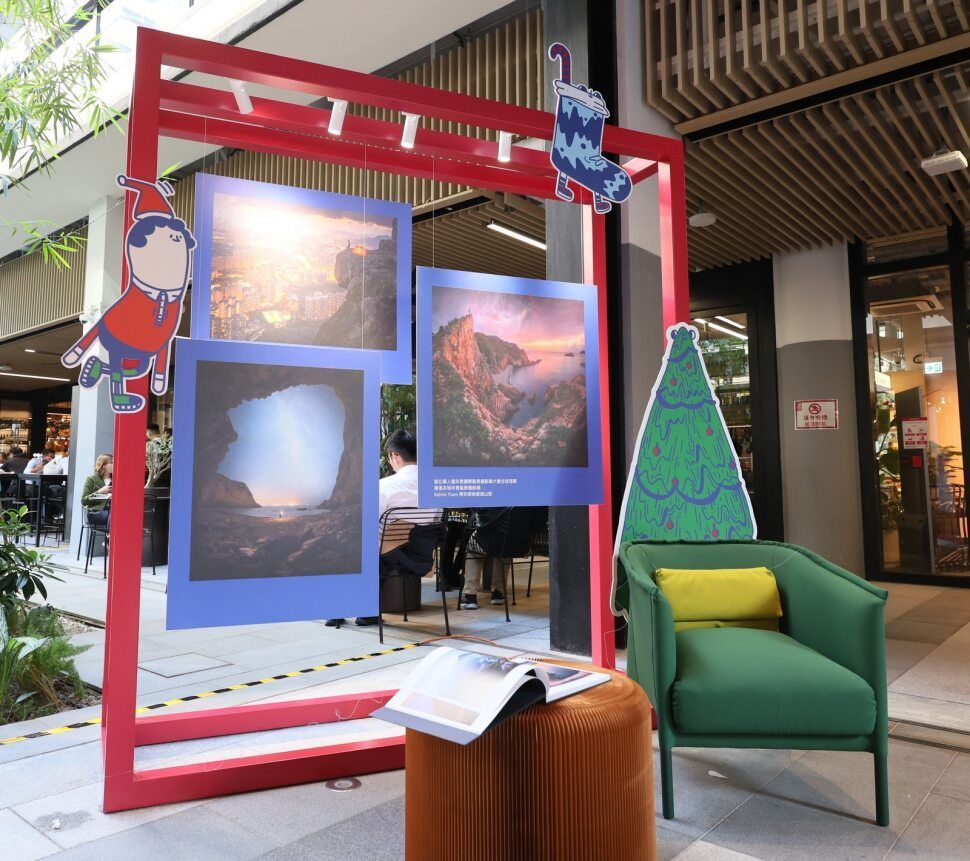 Christmas programmes for both active and tranquil friends
Chill 11 also features a massive 32-metre-long inflatable entertainment facility Chill Castle and an impressive 8-metre tall, nearly four-storey sparkling Christmas tree where adults and children can unwind and enjoy the holiday spirit. Christmas is a time for gifts, decorations and dress-ups, and Chill 11 offers a series of workshops making Christmas lamps, Christmas bear keychains, Christmas wreaths, Christmas Cloisonne stockings and snow light boxes. Star make-up artist Will Orr who was once a Good Night Show judge will also stage a Christmas trendy make-up class to help people look stunning and festive for Christmas holiday.
Flavours of Hong Kong's cultural and creative products
The trendy craft beer brand Hong Kong Whistle and Great Gourmets teamed up to brew a big-hit sauce-flavoured mocha craft beer for Chill 11, using maotai, beer ingredients, chocolate and coffee, which will be available for sale at the event. Hong Kong's iconic milk tea has always been a standout, at Chill 11, Kamcha will invite participants to their workshop to learn the art of making the smoothest Hong Kong milk tea. In addition, famous chef Charmaine will curate a menu comprising sweet, sour, bitter, spicy and salty dishes under the theme Tastes of Life, and will join a number of traditional Chinese and Western food brands in serving culinary highlights at the Art Café adorned with captivating paintings.
Leading sunglasses brand Big Horn will bring a collection of sunglasses in collaboration with hero movie Justice League to Chill 11, including the Aquaman style for men and women. The shiny plastic frames resemble fish scales and the metal temples resemble Aquaman's harpoon, bringing it to life. StephyDesignHK will present Hong Kong-themed hand-painted silky shawls, inspired by Hong Kong's night scene, fishing villages and theme parks. The Central Market will also feature authentic Hong Kong brands, including TARTAN, Gingko House Eldershop, Good Bad Creative and Seon Hong Kong.
Christmas lucky bags and convenient transportation provided
Chill 11 tickets are priced at HK$30, with a HK$3 discount when purchased through ticketing partner AlipayHK and Alipay App. Children, full-time students and senior citizens aged 65 or above enjoy free admission. Package tickets are also available. Two adults can enjoy one-plus-one promotion (HK$30 in total); three adults can enjoy Chill-in-Three promotion (HK$40 in total); and four adults can enjoy a Chill Combo promotion (HK$50 in total). The first 1,000 attendees on 23 December will receive a complimentary lucky bag, and limited lucky bags will be given out every day thereafter, with gifts valued at more than HK$150. There will also be a grand lucky draw for every HK$200 spent at the venue, prizes include roundtrip flight tickets to Bangkok for two, five-star hotel accommodation, theme park vouchers, shopping mall spending, watches and travel suitcases.
Travel partners are offering affordable and convenient transportation options that provide excellent value. As part of this offering, the Airport Express has a special promotion where adults who present valid event tickets or proofs at the designated redemption counters in Hong Kong or Kowloon Station can purchase an AsiaWorld-Expo Same Day Return Ticket for the discounted price of HK$47, allowing them to travel to and from AsiaWorld-Expo Station. Additionally, children aged 3-11, using a valid Child Octopus card, can enjoy free rides on the Airport Express when traveling from Hong Kong, Kowloon, or Tsing Yi Station to AsiaWorld-Expo Station. Citybus has five free shuttle buses running from Tin Shui Wai, Tuen Mun, Tsuen Wan, Tung Chung and Tai Wai to the venue; while visitors travelling by car will have the third hour free of charge when using the nearby 11 Skies parking lot.
Photo download: https://bit.ly/3N2vYtM
Media enquiries
Please contact the HKTDC's Communications and Public Affairs Department:
Clayton Lauw, Tel: (852) 2584 4472, Email: clayton.y.lauw@hktdc.org
Phyllis Tsang, Tel: (852) 2584 4288, Email: phyllis.km.tsang@hktdc.org
About HKTDC
The Hong Kong Trade Development Council (HKTDC) is a statutory body established in 1966 to promote, assist and develop Hong Kong's trade. With 50 offices globally, including 13 in Mainland China, the HKTDC promotes Hong Kong as a two-way global investment and business hub. The HKTDC organises international exhibitions, conferences and business missions to create business opportunities for companies, particularly small and medium-sized enterprises (SMEs), in the mainland and international markets. The HKTDC also provides up-to-date market insights and product information via research reports and digital news channels. For more information, please visit: www.hktdc.com/aboutus. Follow us on Twitter @hktdc and LinkedIn

Topic: Press release summary
Hong Kong films and creative talents make waves in Copenhagen (with photos)
***************************************************************************

     Create Hong Kong sponsored and the Hong Kong Economic and Trade Office, London (London ETO) supported the "Making Waves – Navigators of Hong Kong Cinema" in Copenhagen, Denmark from September 15 to 17 (Copenhagen time), showcasing a selection of six Hong Kong films with live Questions and Answers with these films' creative talents from Hong Kong. The programme was presented by the Hong Kong International Film Festival.
      
     London ETO hosted a reception before the screening of "Mad Fate" to kick-start the film festival, with the presence of the Ambassador Extraordinary and Plenipotentiary of the People's Republic of China to the Kingdom of Denmark, Mr Feng Tie; Hong Kong directors Ka Sing-fung and Jack Ng; actors Gordon Lam and Bowie Lam; actress Angela Yuen; and over 80 guests from the local cultural and business sector. 
      
     The Director-General of the London ETO, Mr Gilford Law, addressed the audience at the opening ceremony. Mr Law said, "London ETO is proud to support the most compelling line-up ever for a Hong Kong film festival in Denmark. The opening film 'Mad Fate' illustrates Hong Kong's unique and dynamic character as a melting pot of Eastern and Western cultures, where traditional customs and modern lifestyles co-exist harmoniously."
      
     He remarked that the variety of films in terms of genres and themes in the festival showcased the abundance of Hong Kong's creative talents. "Their passion is exactly the key for Hong Kong to shine as 'Hollywood of the East' and to become a centre for international cultural exchange as underpinned by the 14th National Five-Year Plan," Mr Law added.
      
     The film festival presented six Hong Kong films to the audience in Copenhagen, namely "Mad Fate", "Vital Sign", "Cyber Heist", "In Broad Daylight", "Lost Love" and "A Guilty Conscience". Questions and Answers sessions were held throughout the three-day film festival where Hong Kong creative talents engaged with the local audience.
 Farzinpour Creative and Multimedia Ventures represents the seamless fusion of art, technology, and innovation, spearheaded by the visionary Peter Peyman Farzinpour. With a wealth of experience as a conductor, composer, and multimedia director, Farzinpour brings a unique perspective and artistic vision to the company, aiming to reshape the future of creativity and captivate audiences worldwide.

"At Farzinpour Creative and Multimedia Ventures, we believe that art is a transformative force that transcends boundaries," said Peter Peyman Farzinpour, Founder and CEO. "Our mission is to push the limits of artistic expression and create immersive experiences that touch the hearts and minds of our audience. By blending art, technology, and innovation, we aim to redefine the possibilities of creative storytelling."

To celebrate their launch, Farzinpour Creative and Multimedia Ventures is hosting an exclusive showcase event, where industry professionals, esteemed artists, and media representatives will gather to experience firsthand the innovative projects and visionary outlook of the company.

For more information about Farzinpour Creative and Multimedia Ventures and to explore the captivating projects by Peter Peyman Farzinpour, please visit their official website at www.peymanfarzinpour.com or www.farzinpourcreative.com
Farzinpour Creative Music
Peter Peyman Farzinpour
(310) 254-4999
https://www.peymanfarzinpour.com/

Contact

 Tracy Diziere, President and CEO of TDZ Creative Partners (TDZ), was named to the prestigious Sun Devil 100 Class of 2023, which is sponsored by the Arizona State University Alumni Association. Diziere was honored recently at an awards ceremony at Mullet Arena on ASU's Tempe campus.
The Sun Devil 100 celebrates the achievements of degreed ASU alumni who own or lead businesses across the globe. Spanning industries and locations, the university has an impressive history of entrepreneurship and leadership from its students and alumni, and the Sun Devil 100 awards program invites these innovative leaders back to campus for a celebration in their honor.
Diziere founded her company, Tracy Diziere & Associates LLC, in 2007, began working with channel marketers in 2014, and later rebranded as the channel-focused agency, TDZ Creative Partners. Fellow Sun Devil 100 Class of 2023 honoree Emily Soccorsy's company Root + River was engaged for the rebranding effort, and the two have been friends and supporters ever since. "In fact, it was Emily who made me aware of the Sun Devil 100 opportunity and encouraged me to apply," explains Diziere. "My recent blog post expands on my professional journey as well as why I decided to submit the application https://tdzcreativepartners.com/sun-devil-100/."
TDZ Creative Partners is a boutique channel marketing agency that supports leaders in overcoming bandwidth challenges to increase partner revenue while decreasing burnout. TDZ helps channel marketers stay in their genius zones and see the best ideas come to life while delivering more to their partners and organizations.
"Our core belief is 'Nothing is created alone' which means we champion collaboration as a solution to higher productivity and burnout prevention—plus overall health," Diziere says. "I've seen too many entrepreneurial-minded leaders—particularly women in the channel—sacrifice their wellbeing because they think they have to do it all alone."
Diziere graduated from ASU in 2001 with an MFA in Creative Writing. In addition to the ASU alumni-owned or -led requirement, to be considered for the Sun Devil 100, companies must have been in business for at least three years, have revenues of $250,000-plus for the past three years and operate in a manner consistent with the ASU Charter. To see a list of all honorees for this year's class of the Sun Devil 100, visit alumni.asu.edu/events/sun-devil-100.
About the Arizona State University Alumni Association
The ASU Alumni Association was formed in 1894, fewer than 10 years after the founding of the Arizona Territorial Normal School (ASU's original predecessor) and almost 20 years before Arizona became a state. The association is the university's oldest support group. For more information, visit alumni.asu.edu.
About TDZ Creative Partners
TDZ works with global enterprise technology vendors with mature channel programs—from Fortune 500 companies and their subsidiaries to $1B startups—to support their channel partner marketing initiatives (including product launches, campaigns, and portals) with content and management services. For more information, visit tdzcreativepartners.com.
TDZ Creative Partners
Laurie Anderson
303-758-1118
tdzcreativepartners.com

Contact

The MUSE Award Winners Announced- Bestselling, award-inning auhtor Max Tucci takes home a gold award for his cooking presentations on Good Day New York.
By: Max Tucci Management Inc.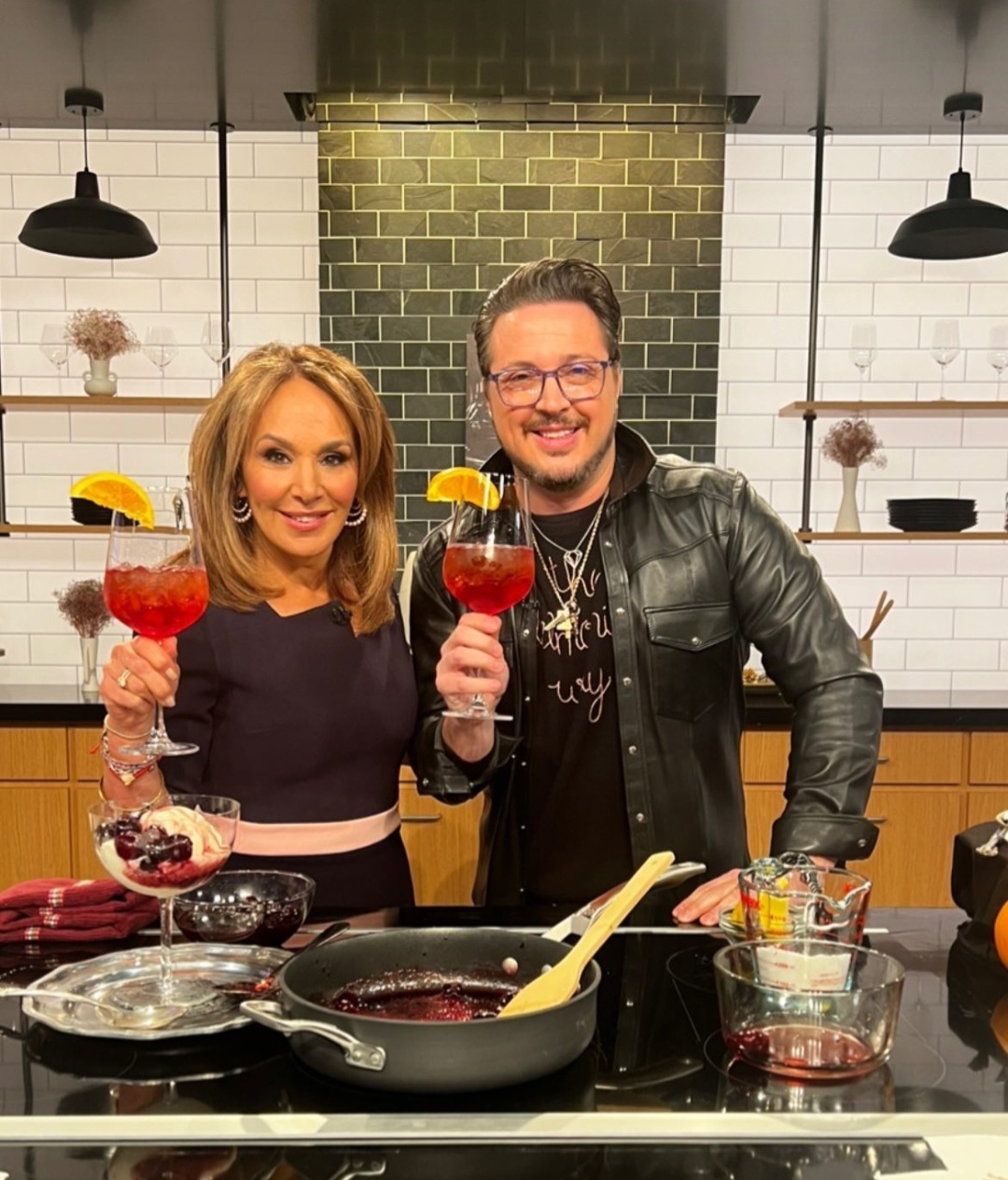 Rosanna Scotto & Max Tucci toast with Negronis
NEW YORK – March 10, 2023 – PRLog — The MUSE Creative Awards have released their lists of winners for their first competitive season of 2023. Hosted by the International Awards Associate (IAA), the competitions had received over 6,300 entries from across the globe, proving themselves to be leading award programs that honor creative professionals.
For its 2023's first competitive season, Max Tucci lands a 2023 Gold Award Win in the competition of- Outstanding Video Presentation- Food & Beverage for his appearance on Good Day New York with Rosanna Scotto – WNYW FOX5 NY
Max Tucci: "To wake up this morning and learn that I have the great honor of winning another MUSE Award is absolutely sublime," Max expressed to IAA. (Tucci's previous MUSE Award was a 2022 Gold Award for Outstanding Publication for his cookbook The Delmonico Way.) Max went on to say, "I love doing Television, especially cooking presentations. To be able to join New York's legendary Rosanna Scotto was an absolute blast. Ms. Scotto's love of New York, food history and restaurants is epic. (Along with her sisters, Ms. Scotto owns Fresco by Scotto in New York City.) I thoroughly enjoyed our segment and conversation about my family's ownership of the iconic New York establishment Delmonico's Restaurant. Being able to share stories and recipes from my Rizzoli cookbook "The Delmonico Way Sublime Entertaining & Legendary Recipes from the Restaurant that Made New York!" gives me great joy." Tucci concluded with, "Being a born and raised New Yorker, Good Day New York is a big part of my family's morning routine since the 1990s, and now, almost 30 years later being a featured guest on the show is exhilarating! A huge thank you to the entire GDNY team and crew. Thank you IAA and to all of the judges for acknowledging a passion of mine (being on television) and for awarding me with a 2023 MUSE Award."
The MUSE Awards is composed of a series of competitions which are organized to honor excellence from various fields. IAA ensures that these competitions are accessible and fair, in order to guarantee recognition only goes to those who truly deserve the accolade.
"The industries have gone through significant changes through the years, yet to have these entrants showcase their ability to adapt and overcome, it is certainly surprising and encouraging to our team in IAA," Thomas Brandt, spokesperson of IAA elaborated. He continued, "it is humbling to see the level of craft displayed in the submitted works. Our most sincere commendations go out to those behind said works and for setting such a high standard for excellence for all to follow."
"While the winners continue to reshape and redefine the industries with their continued display of excellence, we should not shy away from the challenge and instead share the vision in solidarity with them," Thomas said. "IAA remains proud to be able to honor talented individuals while spotlighting their excellence. As they continue to mark the path forward, we should also unleash our boundless possibilities and join in this marvelous endeavor."
To purchase a signed copy of The Delmonico Way visit: https://thedelmonicoway.com/
Click below to learn more about Max Tucci's 2023 MUSE Award Win https://museaward.com/winner-info.php?id=225732
To watch Max's the award-winning segment https://youtu.be/yLa3b9gfIQU