MAHE, SEYCHELLES, Apr 24, 2023 – (ACN Newswire) – FXGT.com has unveiled its new logo, tagline and website giving clients worldwide an improved offering that reflects the broker's expanded purpose – to revolutionize the trader experience.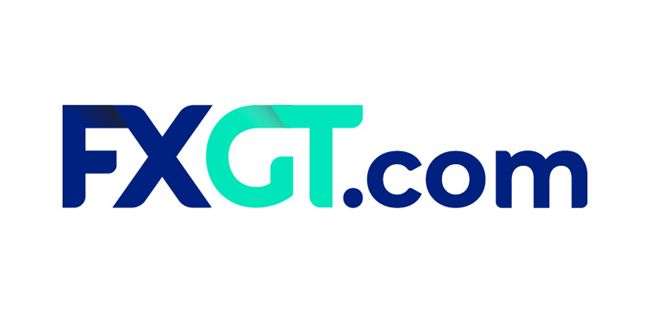 The refreshed brand identity is the result of a comprehensive brand strategy process, which included extensive research, analysis and input from stakeholders, customers, and industry experts.
The updated logo features a more modern, dynamic, and vibrant design. It maintains FXGT's iconic blue, green and white which are strongly associated with the brand and is set to improve brand memorability.
The newly launched website of the globally multi-regulated broker includes a range of exclusive new features, with an enhanced MT5 trading toolkit, new Resource Center, improved Economic Calendar, and an upcoming addition of MT4 to its platform selection.
"We are very excited to reveal our refreshed brand, which signals an important milestone in the evolution of our brand", said Constantinos Pavlides, CMO at FXGT.com.
"We believe this is much more than an updated appearance. It's about a new chapter in our story; building on our heritage as an innovative broker that is able to provide all types of traders with the best trading conditions possible – regardless of their style or trading strategy."
The brand's central goal is to empower traders with competence, and a peace of mind that allows them to trade their way. This is in line with FXGT.com's new "Any Trade, Any Strategy" tagline, which embodies the philosophy of giving traders the freedom to choose their own path, whatever their trading style or experience.
FXGT.com has several account options with their own unique features, making them suitable for a variety of trading needs. They offer accounts for trading with micro lots, raw spreads, zero swaps, exclusive promos, and more!
For more information, please visit: FXGT.com
About FXGT.com
FXGT.com is an established, award-winning, fully regulated, and licensed online broker. It operates in markets across the Middle East, Africa, and Asia, with a growing presence in other regions, serving clients worldwide.
It offers choice to traders through a wide range of tradable asset classes and instruments, with reliable and fast execution, across a broad selection of account types on the MT5 trading platform (soon to include MT4).
Moreover, FXGT.com presents an impressive array of trading tools, market insights, technical analysis, and much more to clients, who can also benefit from accessing attractive and generous bonuses, including Welcome and Loyalty bonuses.
Lastly, the brand has a reputation for ensuring the strong protection and security of funds by keeping clients' funds separate. FXGT.com is a regulated broker that is licensed by the FSA and FSCA, and it is trusted by traders worldwide for its robust risk management policies and procedures, which includes allowing anytime withdrawals from clients' accounts.
Social Links
Instagram: https://www.instagram.com/fxgtcom/
Facebook: https://www.facebook.com/people/FXGTcom/100090248558543/
LinkedIn: https://www.linkedin.com/company/37062744/admin/
YouTube: https://www.youtube.com/channel/UCEmbthlmUEn4z6PeFh_-yUQ
Twitter: https://twitter.com/Fxgtcom
Tiktok: https://www.tiktok.com/@fxgt.com?lang=en
Media contact
Media team, FXGT.com
Email: community@fxgt.com
Website: https://fxgt.com/
SOURCE: FXGT.com

Topic: Press release summary
Infocus International Group, a global business intelligence provider of strategic information and professional services, has introduced a brand new virtual course – Mastering Clean Ammonia which will be commencing live on 7th February 2023.
Ammonia is a chemical commodity with long-established supply chains from production and distribution through to utilisation. However, its current production creates substantial carbon emissions, a fact at odds with public and policy desires for cleaner economies and industrial processes. In addition to cleaning up the processes of the ammonia used in current chemical applications, producers have new reasons to be excited by the growth opportunities for clean ammonia. These opportunities lie in its possible role within the "energy transition". In particular, there is much interest in the role of clean ammonia as either a carrier of hydrogen fuel, or as a fuel in its own right, in sectors such as shipping and power generation.
This time-efficient training course will provide attendees with a comprehensive and up-to-date introduction to ammonia today and its prospects in a decarbonised world. Aimed at those in commercial, business-focused roles, including business development, strategy planning and investment, attendees will gain a clear description of the key technologies in language easily accessible to non-engineers. The market will be reviewed, illustrated by project examples, policy and strategy announcements from around the world. Clean ammonia's competitive positioning will be examined and analysed from an independent, hype-free perspective, including the challenges and alternatives that it faces.
Course Sessions:
1. Ammonia production pathways, current and emerging
2. The role of clean ammonia in the energy transition
3. Developing clean ammonia market demand and projects
Benefits of Attending:
– Understand current & emerging methods of ammonia production
– Assess the market utilisation of ammonia today, including its linkages with other sectors (including carbon capture and utilisation)
– Identify the proposed growth paths for clean ammonia, including its expansion from chemical commodity to energy carrier or fuel
– Quantify the potential scale of the market opportunities, in energy and economic terms
– Analyse the co-existence / competition options for hydrogen and ammonia in different applications: which factors will most determine the market outcomes?
– Review project announcements from around the world, including realistic timeframes and dependencies
– Understand the practical and investment barriers to clean ammonia markets, including issues of product safety, handling and risk
Want to learn more?
Simply email esther@infocusevent.com or call +65 6325 0210 to obtain your FREE COPY of the event brochure. For more information, please visit www.infocusinternational.com/ammonia
About Infocus International Group
Infocus International is a global business intelligence provider of strategic information and professional services for diverse business communities. We recognise clients' needs and responds with innovative and result oriented programmes. All products are founded on high value content in diverse subject areas, and the highest level of quality is ensured through intensive and in-depth market research from local and international insights. For more information: www.infocusinternational.com

Topic: Press release summary
WEBWIRE – Thursday, August 11, 2022
What to Know

The 20-year partnership between Jordan Brand and Howard University is built on a legacy of excellence and a vision for Black futures.
The partnership aims to elevate Howard University's athletic department, unlock new opportunities for recruitment and inspire a new generation to dream of excellence. 
Together, Jordan Brand and Howard University aim to amplify the influence of HBCUs on collegiate sport and continued impact on cultural globally.
In addition to the partnership with Howard University, Michael Jordan and Jordan Brand's $100M commitment to the Black Community helps advance the work of organizations fighting to create systemic change.
Howard University, is one of the most esteemed Historically Black Colleges and Universities (HBCU's) with a tremendous legacy, rooted in a commitment to excellence. Jordan Brand is proud to continue that legacy through a 20 year partnership that will create academic and athletic opportunities that elevate the best of the Black Community.
"Howard University and Jordan Brand share a legacy of excellence and deep commitment to the Black Community. As a HBCU graduate, I understand the educational impact an institution like Howard University has. We are proud to partner with Howard University and see the growth in Black talent on the field and well beyond it," says Craig Williams, Jordan Brand President.
The partnership deepens Jordan Brand's connection to HBCU culture — which has influenced all aspects of Black culture in North America — and honor's the university's heritage by driving cultural connections across the diaspora. 
"We have always been proud of our legacy at Howard University, but we are audacious enough to believe our future could be brighter than our past. Partnering with Jordan Brand is another signal of our ambitions as a university to become an even brighter beacon for Black Excellence. We are thrilled to work on that vision of greatness together," says Dr. Wayne A.I. Frederick, Howard University President. 
Grounding an exciting future for the Howard University athletic program, the first Jumpman uniforms for the Howard University athlete program will be revealed on August 27. 
"This partnership amplifies the culture of champions we are building at Howard," says Kery Davis, Athletic Director for Howard University. "After winning multiple MEAC Championships last year we are poised to continue with Jordan Brand by our side."
Beyond excellence on both court and field, Jordan Brand also aims to unlock new opportunities in recruitment that simultaneously elevate athletic and academic experiences. 
"HBCU's have been impacting culture since the beginning. Now we see a new era on the horizon, and an opportunity with Jordan Brand to introduce Howard University to the world. I'm excited to see our university collaborate with a partner like Jordan Brand that already means so much to the Black Community. Together, we have the power to make a difference and inspire the next generation of students to do the same" says Jordyn Allen, Howard University Student Association President. 
In addition to the partnership with Howard University, Michael Jordan and Jordan Brand's $100M commitment to the Black Community helps advance the work of organizations fighting to create systemic change.
Auburn Hills, Mich. – WEBWIRE – Wednesday, July 13, 2022





Earl and Limited-production Reign Exterior Colors Now Open for Dealer Orders

From concept to production: Earl, first shown on the Jeep® Gladiator Farout concept in 2020, joins the Jeep Wrangler production exterior color palette for the first time 
Reign exterior color brings purple back to Wrangler palette for a limited time for the 2023 model year
Now open for orders, Earl and Reign are available on Wrangler Sport, Sahara, Rubicon, 4xe and 392 models, as well as the new Freedom Edition
Jeep® brand continues to keep its color palette fresh, giving Jeep enthusiasts the ability to order a custom look straight from the factory with not one, but two new exterior production colors on the 2023 model-year Jeep Wrangler: Earl and limited-production Reign.



First showcased on the Gladiator Farout concept in 2020, Earl, a standout shade of gray with hints of aquamarine, makes its debut as an available exterior production color on the Wrangler lineup for the first time for the 2023 model year. 



Purple, last seen on the 2018 JK Wrangler, makes a comeback as Reign in the 2023 model year. Eye-catching Reign, available for a limited run in the 2023 model year, will appeal to all customers passionate about purple.



"We received a lot of positive feedback on Earl when it debuted on the Gladiator Farout concept, and we work to deliver what our customers tell us they want," said Jim Morrison, senior vice president and head of Jeep brand North America. "These limited-run colors like Earl and Reign draw a huge enthusiast following because they're exciting, authentic and stand out, much like the Jeep community." 



Earl and Reign join a lengthy lineup of vivid and special-run colors that add customization and appeal to the Jeep Wrangler, with a special color palette straight from the factory. Available on all Wrangler models, including Sport, Sahara, Rubicon, 4xe and 392, Earl, with a U.S. manufacturer's suggested retail price (MSRP) of $395, will be available for the entire 2023 model year. Limited-production Reign, with a U.S. MSRP of $495, can be ordered now through October. 



These new colors join Firecracker Red, High Velocity, Hydro Blue, Sarge Green, Silver Zynith, Sting Gray, Granite Crystal, Black and Bright White for the 2023 model year.

 

Jeep Brand

Built on 80 years of legendary heritage, Jeep is the authentic SUV brand that brings capability, craftsmanship and versatility to people who seek extraordinary journeys. The Jeep brand delivers an open invitation to live life to the fullest by offering a broad portfolio of vehicles that continues to provide owners with a sense of safety and security to handle any journey with confidence. The Jeep vehicle range consists of the Cherokee, Compass, Gladiator, Grand Cherokee, new three-row Grand Cherokee L, Grand Cherokee 4xe, Renegade and Wrangler and Wrangler 4xe. Jeep Wave, a premium owner loyalty and customer care program that is available to the entire Jeep 4×4 lineup, is filled with benefits and exclusive perks to deliver Jeep brand owners the utmost care and dedicated 24/7 support. The legendary Jeep brand's off-road capability is enhanced by a global electrification initiative that is transforming 4xe into new 4×4 in pursuit of the brand's vision of accomplishing Zero Emission Freedom. All Jeep brand SUVs will offer an electrified variant by 2025.



Follow Jeep and company news and video on:

Company blog: http://blog.stellantisnorthamerica.com

Media website: http://media.stellantisnorthamerica.com

Jeep brand: www.jeep.com

Facebook: www.facebook.com/jeep 

Instagram: www.instagram.com/jeep 

Twitter: www.twitter.com/jeep

LinkedIn: www.linkedin.com/company/jeep

YouTube: www.youtube.com/thejeepchannel or https://www.youtube.com/StellantisNA

WEBWIRE – Friday, January 28, 2022





Brand Finance has named Hilton the world's most valuable hotel brand in its 2022 Global 500 Report. Hilton led both the hotel and broader tourism sector with a brand value of $12 billion, now higher than its valuation before the COVID-19 pandemic.




"Now that lockdown rules have eased in most countries, the tourism sector has seen a boost in staycations as well as a partial return of business travel," said David Haigh, chairman & CEO of Brand Finance. "Hilton has prepared well for this moment, opening more than one hotel per day in 2021. Having recorded an impressive brand value growth of 58% this year to US$12 billion, the brand is now more valuable than it was pre-pandemic – an amazing achievement."




The Brand Finance Global 500 rankings assess the value of brands globally based on their financial strength and brand equity. Hilton's brand portfolio includes 18 world-class brands comprising more than 6,700 properties and more than 1 million rooms, in 122 countries and territories.




To learn more about the Brand Finance Global 500 2022 rankings, click here.




About Hilton




Hilton (NYSE: HLT) is a leading global hospitality company with a portfolio of 18 world-class brands comprising more than 6,700 properties and more than 1 million rooms, in 122 countries and territories. Dedicated to fulfilling its founding vision to fill the earth with the light and warmth of hospitality, Hilton has welcomed more than 3 billion guests in its more than 100-year history, earned a top spot on the 2021 World's Best Workplaces list, and been recognized as a global leader on the Dow Jones Sustainability Indices for five consecutive years. In 2020, Hilton CleanStay was introduced, bringing an industry-defining standard of cleanliness to hotels worldwide. Through the award-winning guest loyalty program Hilton Honors, the nearly 123 million members who book directly with Hilton can earn Points for hotel stays and experiences money can't buy. With the free Hilton Honors app, guests can book their stay, select their room, check in, unlock their door with a Digital Key and check out, all from their smartphone. Visit newsroom.hilton.com for more information, and connect with Hilton on Facebook, Twitter, LinkedIn, Instagram and YouTube.