Five restaurants receive a MICHELIN Star in inaugural selection
WEBWIRE – Wednesday, September 13, 2023
Colorado bursts onto scene with four MICHELIN Green Stars
Nine Bib Gourmand, plus four Special Awards, also awarded
44 total restaurants, 15 cuisine types reflected in state Guide
The MICHELIN Guide officially has made its debut in Colorado with five One-MICHELIN-Star establishments and four MICHELIN Green Star restaurants.
Brut and The Wolfs Tailor each were awarded one MICHELIN Star, plus a MICHELIN Green Star.
The full selection, including Bib Gourmand restaurants and Recommended eateries, totals 44 restaurants. Chefs and restaurant teams were honored Tuesday night at the Mission Ballroom in Denver.
This is a proud moment for Colorado and for the MICHELIN Guide, with five MICHELIN-Starred restaurants highlighting the states debut selection of restaurants, said Gwendal Poullennec, the International Director of the MICHELIN Guides. Its quite an impressive feat for a debut selection to include so many MICHELIN Green Stars. Our famously anonymous inspectors were wowed by these restaurants high-quality, local ingredients, sourced seasonally and sustainably. Its a very exciting time for the culinary community here, and we feel the momentum growing.
The MICHELIN Guide 2023 Colorado at a glance:
44 recommended restaurants of which:
5 One MICHELIN Star restaurants
4 MICHELIN Green Star restaurants
9 Bib Gourmand restaurants
30 Michelin Selected restaurants
09/13/2023 | PDF – 234.66 Ko MICHELIN Guide 2023 Colorado Introducing the first MICHELIN Stars
The Hong Kong Book Fair 2023 was a big opportunity for all sorts of authors, thought leaders, and experts to share their ideas via newly published works. And for osteopathic expert Stephen Bergman, it was an opportunity to show others new advances in the holistic understanding of the human body. It was for that reason that visitors were able to check out the first volume of his insightful Buoyant Human series.
San Diego, CA – WEBWIRE – Friday, August 18, 2023
Create vital coherence within you to boost your creativity, your bodys ability to heal, and your minds capacity to grow.
When it comes to major book fairs, the Hong Kong Book Fair is the one that many authors turn to as an opportunity to reach a larger readership in Asia.

That was certainly the goal of Stephen Bergman, DO. A physician with a specialization in osteopathic neuromuscular medicine, Bergman is the author of the recently published Buoyant Human Volume 1: Introduction: A Practical Guide to Creativity, Healing, and Learning Via the Unconscious-Conscious Interface and 5D Electromagnetics. The first volume in the Buoyant Human series was recently displayed at the Hong Kong Book Fair 2023 with the help of ReadersMagnet, a book marketing and self-publishing company.

The central focus of Bergmans work is the achievement of neural synchronization. For about 30 years, he has been researching and studying holistic approaches to physical health and affirming its connections to both the conscious as well as subconscious mind. The ideas he presents in Buoyant Human Volume 1 explain in detail how these elements affect many things necessary for human flourishing. The book also mentions several new discoveries regarding neuroplasticity and how its given deeper insight into the way people can become quicker learners and also be more creative.

Asides from recent findings, Bergmans book also incorporates spiritual ideas from Ayurveda, Tai Chi, and Chi Kung. The book further contains strategies for transforming routines with the Buoyant Human concept.

Overall, Bergman hopes his book will set more people on the path to better understanding their whole selves and really tap into the mechanisms for healing and learning.

Many visitors at the Hong Kong Book Fair 2023 got a good read on these ideas and more when they explored Buoyant Human Volume 1: Introduction: A Practical Guide to Creativity, Healing, and Learning Via the Unconscious-Conscious Interface and 5D Electromagnetics during the event. The book is available on Amazon. Stephen Bergman also continues to share updates on the next volume over at his own website at https://www.buoyanthuman.com/.

Author Bio
Dr. Bergman is a physician specializing in osteopathic neuromuscular medicine. He grew up outside of Boston, MA, and attended the founding school for osteopathic medicine. He has been teaching, practicing, studying, and researching for the past 20 years in addition to practicing tai chi and chi kung for the past 30 years. He developed the Buoyant Human concept and approach to self-care to help people access the finer points of natural transformation that are rooted in our human creativity and mechanisms for healing and learning that sit at the interface between the conscious and unconscious mind.

Buoyant Human Volume 1: Introduction: A Practical Guide to Creativity, Healing, and Learning Via the Unconscious-Conscious Interface and 5D Electromagnetics
Author | Stephen Bergman, DO
Published date | June 4, 2023
Publisher | Independent
Genre | Self-Help

Company Issues tips and guidelines for Choosing Custom Tarps and Industrial Curtains
Heavy Duty Tarps

ST. JOSEPH, Mich. – Aug. 15, 2023 – PRLog — Tarps Now® is pleased to announce the release of its Guide for Choosing the Best Custom tarps and Industrial Curtains which serves an array of applications and a wide spectrum of possibilities. Some notable uses include Porch Curtains, Equipment and Machinery Covers, Truck Tarps, Fence Screens, Mesh Screens, Windscreens, Welding Curtains, Boxing/MMA Ring Covers, Baseball and Softball Field Covers, and Strip Door Covers.

Eager to embark on the journey of discovering your ideal Custom Tarp or Curtain Solution? Check out the premium selection of Covers, available in a variety of fabrics and sizes that meet your desires. This article will unveil a host of effective custom products and solutions, along with the seamless ordering process that typifies most cases.

Ensuring comprehensive and precise coverage when shielding valuable or significant items is of the utmost importance. Achieving a perfect and exact fit when applying a Tarp or Industrial Curtain is a critical consideration. Striking the right balance is key, avoiding the pitfalls of inadequate or excessive material usage. Just as ill-fitting pants can become a hindrance or even hazardous, surplus fabric can lead to wind-induced disturbances or entanglement hazards with passing equipment, vehicles, or individuals. A well-fitted Custom Tarps, Custom Covers, and Custom Industrial Curtains not only presents a neat and orderly appearance but, more crucially, guarantees a secure and protected operational environment.

The emphasis on proper sizing and fit underscores the foundational role it plays in effective protection. In tandem with this, selecting the most suitable material for the intended applications is equally paramount. Custom Tarps and Custom Industrial Curtain Walls are meticulously crafted from a range of durable materials, including vinyl, clear vinyl, poly, mesh, nylon, and canvas. These fabrics can be tailored to include specific protective attributes such as waterproofing, water resistance, UV resistance, and fire resistance.

Among the highly sought-after products constructed from clear vinyl fabric are Custom Clear Vinyl Tarps and Custom Clear Vinyl Industrial Curtains. These versatile solutions find frequent use among homeowners, restaurants, bars, business proprietors, and various facilities. They adorn porches, patios, decks, entryways, and breezeways, enhancing living and dining areas by allowing productive and enjoyable utilization even during colder months while maintaining protective transparency.

About Tarps Now®

Tarps Now® features an extensive online catalog of canvas tarps, poly tarps, custom tarps, vinyl tarps and industrial divider curtains. As specialists in custom canvas and vinyl tarps, they are the low-price leaders in their category. The company offers the convenience of fast, easy, online ordering as well as a knowledgeable staff to guide customers through the specification process insuring their project will be completed on time and in budget. Tarps Now® has the experience and scale to insure customer specifications are carefully followed and expectations exceeded for every project, large or small.

 Any business house that flourishes is asset-centric. Asset Management has been viewed for long as a tedious and complicated process when done in-house. It is no more so. Thanks to the digital revolution that empowered leading businesses to optimize assets to extract the best business value. It connects various business stakeholders, such as Operation manager, maintenance supervisors, technicians, asset users, etc. via a unified digital pipeline for better collaboration on work orders for a seamless flow of core business operations.

Enterprise Asset Management software simplifies keeping track of fixed, moving, or loaner assets. Employees will know the exact location of assets without difficulties and the interdependencies among the assets. It is important for quick defect resolution and ensuring maintenance doesn't paralyze production.

An EAM software provides unique preventive, predictive, and corrective maintenance workflows. With automation of these maintenance strategies, one can achieve high levels of operational efficiency, consistency in asset performance and witness a significant reduction in asset procurement, maintenance, and utility expenses. And be able to make sound data-driven asset management decisions.

Go through InnoMaint's Free E-book to know:

i) If need an EAM
ii) Difference between CMMS & EAM
iii) How to manage assets end-to-end
iv) Full range benefits of an EAM
iv) Best practices on asset management
v) Breaking innovations of IoT in asset management
vi) Untapped avenues for cost saving

Download the Ebook here: https://www.innomaint.com/ebook/enterprise-asset-management-strategy/

Innomaint CMMS
Yadhavan Dharmarajan
+917539978399
www.innomaint.com

Contact


The reputable ISO consulting firm assists organizations acquire various ISO certifications.

Hinckley, Ohio, 17th April 2023, ZEX PR WIRE, BCS, the ISO consulting company, aims to guide companies about various ISO standards that can help them meet global standards. Their team will cover all aspects of ISO compliance, including training executives and managers on ISO policies and procedures, and ensuring all employees understand the significance of implementing rigorous corporate governance practices in the workplace.

The technological advancements in the industrial world are pushing many companies to adopt modern production methods. Companies that use innovative solutions must showcase their new manufacturing procedures to boost their brand image. This is why firms are looking to acquire ISO certification to build customer trust and enhance their market reputation. However, acquiring ISO certification can be challenging, which is why entrepreneurs must connect with ISO consultants to get adequate guidance.

The team at BCS is aware of the significance of ISO certification. They will offer assistance to clients in key areas within ISO's framework. They'll guide organizations about various management systems like environmental, health & safety, information technology, and quality management systems. Their team will examine how these systems apply to specific industries, including healthcare services, food, transportation, and many other industries.

Talking about their ISO certification services, a company spokesperson stated, "At BCS, we aim to guide companies through the process of creating a QMS so that they can be compliant with international standards. Our experienced auditing team will thoroughly analyze a company's systems and help them acquire relevant ISO certifications."

BCS can help clients get various ISO certifications like ISO 9001, 45001, 13485, 14001, and many more. Their team is aware of the registration process and guides companies about the extensive certification paperwork.

Entrepreneurs who want to get ISO certification can use the information below to contact the team at BCS.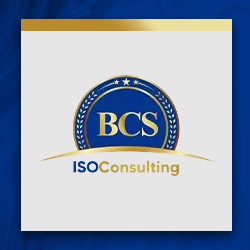 About The Company

BCS is a trustworthy ISO certification firm that has been assisting organizations in Ohio since 2005. They deliver top-notch results by helping business owners reach international standards in their manufacturing methods. They serve clients in various industries, including medical, transportation, and many more. Their expert auditing team can evaluate an organization's production procedures and help them finish the ISO certification process.

For additional information and business inquiries, please contact: https://www.barileiso9001consulting.com/