EAC Chairman and SCMA inspect simulated activities for staff at main polling station and central counting station (with photos)
******************************************************************************************

The following is issued on behalf of the Electoral Affairs Commission:

 

     The Chairman of the Electoral Affairs Commission (EAC), Mr Justice Barnabas Fung Wah, together with the Secretary for Constitutional and Mainland Affairs, Mr Erick Tsang Kwok-wai, EAC members Mr Arthur Luk, SC, and Professor Daniel Shek, and the Returning Officer, Mr Justice Keith Yeung Kar-hung, today (May 4) visited the Hong Kong Convention and Exhibition Centre (HKCEC) to inspect the training with practical sessions and simulated activities for the staff members at the main polling station and central counting station of the 2022 Chief Executive (CE) Election. They thanked colleagues for their efforts made, and encouraged them to make their best endeavours to ensure that the poll and vote counting this Sunday (May 8) will be carried out smoothly.

 

     Mr Justice Fung said that most of the preparatory work for the 2022 CE Election is nearing completion, and staff members would continue their work to ensure that the election will be conducted smoothly and efficiently. He also appealed to the Election Committee (EC) members to vote on the polling day.

 

     He said, "The 2022 CE Election, which will be held this Sunday, is the first CE Election after the Improving Electoral System (Consolidated Amendments) Ordinance 2021 came into effect. The next term of CE shall be elected by nearly 1 500 EC members by secret ballot on a one-person, one-vote basis. The Registration and Electoral Office (REO) will set up the main polling station and central counting station cum media centre at the HKCEC. In addition, there will be a polling station at the Penny's Bay Community Isolation Facility and a dedicated polling station at Happy Valley Police Station.

 

     On the polling day, staff from various departments will discharge electoral duties at different posts. The EAC encouraged all electoral staff to step up training to familiarise themselves with details of the procedures and arrangements.

 

     The Electronic Poll Register (EPR) system will be used for issuing ballot papers at the main polling station in the election for more flexible, efficient and accurate issuance of ballot papers. An EC member needs to present the original of his/her Hong Kong permanent identity card and temporarily pull his/her mask aside as instructed at the ballot paper issuing desk. The staff will scan the EC member's identity card with an EPR tablet to verify his/her identity, and then issue the ballot paper. After the close of the poll, all ballot boxes will be delivered to the central counting station for counting by staff manually.

 

     The REO held numerous training sessions to brief polling and counting staff on the polling and counting procedures. The staff could familiarise themselves with the workflow and response in the event of contingencies through practice sessions with simulated scenarios. The training sessions covered every procedure, including the set-up of polling and counting stations and their preparatory work, contingency measures for the EPR system, steps immediately after the close of the poll, delivery of ballot boxes, points to note about sorting and counting of votes so as to ensure accuracy while enhancing efficiency, co-ordination and responsiveness, and make thorough preparations for the CE Election.

 

     The EAC will closely monitor the conduct of the election on the polling day, ensuring that the election is conducted in an open, just and honest manner.

Phase I of Kai Tak Station Square and Kai Tak Avenue Park to open tomorrow (with photos)

****************************************************************************************


     The Leisure and Cultural Services Department (LCSD) announced today (December 6) that the newly built Phase I of Kai Tak Station Square (KTSS) and Kai Tak Avenue Park (KTAP) in Kowloon City District will open for public use from tomorrow (December 7). Located at the heart of Kai Tak town centre, the square and park will be a pleasant and relaxing leisure space with a soft landscaping environment for public enjoyment.



     Occupying about 3.5 hectares at the north apron of the former Kai Tak Airport, Phase I of KTSS link between the Kai Tak MTR Station and provides a spacious and quality open plaza and lawn.



     Adjacent to KTSS with an area of around 3.2 hectares, KTAP provides diversified recreational facilities to meet the needs of people of all ages. Facilities include thematic gardens, a children's play area, fitness equipment and a basketball court.



     Members of the public who plan to visit KTSS and KTAP can walk from Exit A of the Kai Tak MTR Station, or take various bus and minibus routes there. For enquiries, please contact the Kowloon City District Leisure Services Office of the LCSD at 2711 0541 during office hours.

DGM Management's flagship project offers 116 ultra-luxury apartments with onsite amenities in the heart of Somerville.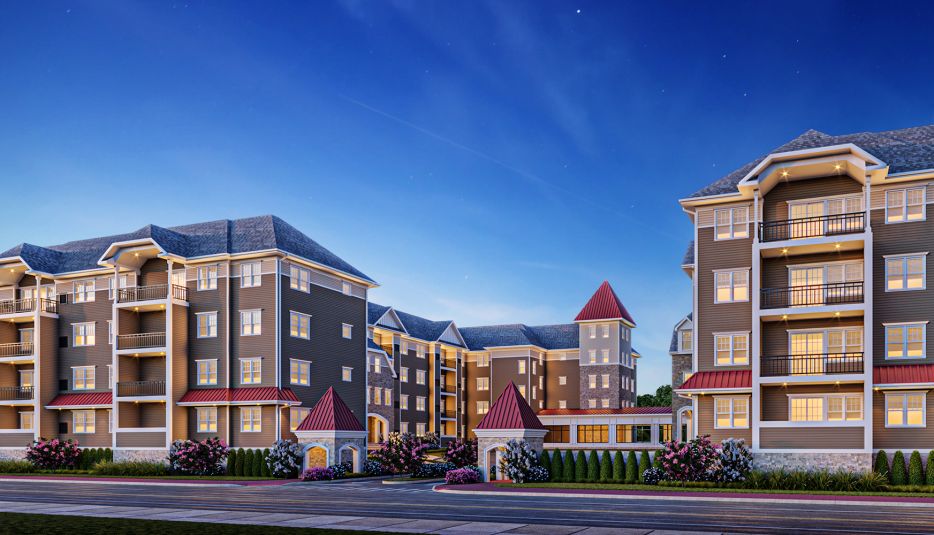 Station House's first building is 60% leased.

SOMERVILLE, N.J. – July 22, 2021 – PRLog — here's so much to love about Station House Somerville. From its quality appointments and spacious surroundings to its spectacular onsite amenities, pet-friendly atmosphere and so much more, you have to see it to appreciate all that Station House has to offer. That time is now. DGM Management's flagship project is almost 60 percent leased in its first building and will be opening its highly sought-after west building later this month with September occupancy. Those interested are invited to stop by for a tour. To learn more, visit stationhousesomerville.com or call 908-685-2100.

Leading the helm of DGM Management is the Storms family – Gregory Storms, Ryan Storms, Donald Storms, Sr., Madelyn Storms and Donald Storms, Jr. "As a small, family-owned business, our team is intimately involved in every aspect of every project," said Greg Storms, Managing Member of DGM Management. "If you're considering downtown Somerville for your next home, we encourage you to see what Station House has to offer – we are confident you will find it is an extraordinary addition to the Somerville landscape."

Now pre-leasing, Station House Somerville features 116 ultra-luxury apartments perfectly positioned in walking distance to the train station and Main Street. Apartments offer up to 1,480 sq. ft. of thoughtfully designed living space and 1-2 bedrooms and 1-2 baths. Other highlights include: Soaring ceilings, oversized windows, natural lighting, private balconies, high efficiency heating and air conditioning systems, custom walk-in closets with shelving, keyless entries and more.

"From high-end LED lighting and elegant, custom soft-close cabinetry to stainless steel Energy Star® appliances and front-loading washers and dryers, Station House leaves nothing to chance when it came to creating a space that renters will love to live in," said Storms. "These apartments are larger than most others in the area and are designed with such unique touches that are unlike anything you will find on the market today."

The Storms family carefully selected quality appointments and spacious surroundings that give residents the opportunity to experience luxury at every turn. "We're talking lavish baths, quartz countertops, high ceilings, full-size appliances and sound suppressing walls and floors," said Storms. "There is also soft touch hardwood flooring throughout. No detail is too small at Station House."

The luxurious new community is outfitted with a comprehensive building security and surveillance system. "We also included a secure lockbox and notification system and an access-controlled entry system for enhanced peace of mind," said Storms. "Residents also have access to a billiards room, outdoor patio with fire pit, dog park, heated garage with reserved, secure, EV charger-ready parking spaces and much more."

When it comes to onsite amenities, Station House has a private fitness center, communal tech lounge with increased bandwidth for gaming, streaming and video calls, as well as sophisticated and intimate lounge area with outdoor space. "We really wanted to create an inviting atmosphere where residents can invite their friends and family to share in the Station House experience," said Storms.

Station House is located just a block away from Main Street in downtown Somerville – one of New Jersey's premier downtowns. "Featuring Somerset County's best dining, retail and entertainment venues, there's so much to do right outside your door," said Storms. "We're talking boutique shops, a thriving art and culture scene and so much more. From comics and collectibles to antiques and specialty shops – downtown Somerville has it all."

About Station House

Station House Somerville is DGM Management's flagship project located at 44 Veterans Memorial Drive in Somerville, NJ. The community features 116 ultra-luxury apartments with up to 1-2 bedrooms, 1-2 baths and 1,480 sq. ft. of living space. To learn more or to schedule a tour, visit https://stationhousesomerville.com/ or email info@stationhousesomerville.com.