WEBWIRE – Friday, July 8, 2022
After spending most of their lives working in health care, including during the height of the pandemic, brothers Houman and Ash recently achieved a life-long dream and became Tim Hortons restaurants owners.
"At a very young age we were impressed with how much Tim Hortons was involved in local communities. As students, we spent a lot of time prepping for exams at one of the local Tim Hortons restaurants in Victoria, British Columbia where we grew up and having been there for long hours and seeing so many guests come in, we realized how the service and the food brought so much joy to people. We promised ourselves that one day we would be on the other side of the counter greeting guests in our own restaurant," said Houman.
Back in those days, the brothers spent $180 – "which was a lot of money back then," Houman notes – on a Tim Hortons coffee maker as a reminder that they would one day own their own restaurant. On May 17, their dream came true as they became owners of two restaurants in Quesnel, British Columbia. They proudly note that May 17thalso happens to be the same day that the first-ever Tim Hortons restaurant opened in Hamilton in 1964. Another coincidence? Their first official sale as Tims owners was for two Triple-Triple coffees, which was what they always ordered as students.
We connected with Houman and Ash about becoming Tims restaurant owners and the parallels between their work in health care and how they plan to support their community through their restaurants.
You were lifelong fans of Tims, but what made you want to transition from health care to being a part of the Tims community?
We have always wanted to help people and have always looked for the good in others. We've worked in health care for more than two decades and community involvement has always been a big part of our lives. Making the transition to the Tims community felt very natural given how involved Tims is in the community. We really believe programs such as Tim Hortons Foundation Camps and Timbits Sports enrich individuals' lives and provide them with opportunities that they may otherwise not have. We love that about the Tims brand.
And we've always loved Tims. It had always been a dream for us to one day own our own Tim Hortons restaurant. The purchase of our Tims coffee maker lit a match inside us that we never wanted to go out. So, we did not let it. Now that match is a torch guiding us to pursue a life without limits.
What was it like working in health care during the pandemic? What lessons or experiences from your time in health care have been valuable as a Tims owner?
It was certainly challenging, the pandemic brought fear and uncertainty to every corner of our community. However, like all health care workers, our resilience was fuelled by our determination to help provide safety and bring hope back to our communities.
In terms of transferable lessons or experiences, we've always believed in the importance of communication, whether it while delivering patient care or in helping people in the community stay healthy and safe. By understanding how COVID-19 is transmitted, we were able to educate the public on how to minimize transmission risk. We were very impressed and appreciative of the measures Tims took throughout the pandemic to keep team members and guests safe.
We also truly believe in being open to receiving feedback from our team members and our guests to continuously make improvements in our restaurants.
What are you looking forward to in terms of supporting your local community through Tims?
We're looking forward to being fully engaged in the community. Some plans we have for the future include dedicating a wall in the restaurant to "Quesnel's Heroes," which will include local health-care workers, firefighters and police officers.
And we're also big believers that Tims gives everyone equal opportunities. We're looking forward to continuing to build out our team, providing employment opportunities and reflecting the diversity of our community.
 While constraints in California continue to be eased and society returns to normal, the preceding year has modified the way investment management will proceed. Though real estate investing is on the rise, leases and purchase and sale contracts now include new prerequisites as a result of the pandemic's lessons learned, which are unlikely to go away.

The way force majeure clauses are framed is one adjustment to leases and purchase and sale agreements that will continue as a response to the pandemic.

"There was no one definition of force majeure that encompassed 'pandemics' before 2020. It is now included in essentially every force majeure clause," says the financial advisors in Los Angeles. They also add, "There is a developing propensity to expand the meaning of force majeure as much as feasible, owing to an increased sense of the unexpected. Attorneys who represent tenants and debtors, in particular."

Retail tenants have become more assertive in proposing rental abatement clauses in contracts if government orders restrict them from running at full capacity.

Samuel Rad, Financial Advisor, Los Angeles, adds, "This trend began with major, multi-location eateries and fast service tenants, and has since spread to small retail tenants like independent fitness studios and gymnasiums. To protect against future shut-downs, tenant abatement rights, which were initially designed with COVID-19 in mind, will now extend to use and occupancy limitations imposed by any governmental order."

Circumstances that may postpone a transaction's closing are another new provision that has evolved from the outbreak and will be customary in most purchase and sales agreements.

According to the proposed law, the closure date or other important performance date is prolonged until two business days after the blocking event is remedied.

These and other contractual conditions will be part of how real estate agreements are structured and negotiated as long as "social distancing" is used.
Financial Planner – Fiduciary Financial Advisor
Samuel Rad
310-935-4726
https://www.samuelrad.com/

Contact

Ministry of Information & Broadcasting
Loneliness is almost like a pandemic now, my film has its origin in the curse of loneliness on us: Director of IFFI 52 Film "Manikbabur Megh"


"Manikbabur Megh is a modern-day fairytale for adults"
"In the modern and connected age, we are straying away from the core of our existence": Director Abhinandan Banerjee
Our film is about an ordinary man, a loser: Producer Monalisa Mukherjee
Posted On:
24 NOV 2021 10:35PM by PIB Mumbai
Panaji, 24 November 2021
A man gets into a literally unearthly romantic relationship with a cloud, taking him along a roller-coaster journey of faith, betrayal, belief and warmth. If one may paraphrase Duke Senior in Shakespeare's "As You Like It", one could say: Surreal are the outcomes of loneliness.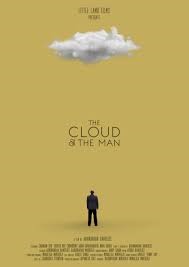 Yes, debut director Abhinandan Banerjee's Bengali film Manikbabur Megh tells the bizarre story of an ordinary man striving to discover meaning in life from his relationship with a cloud which starts to follow him. Known otherwise as The Cloud & The Man, the film has been presented for the delectable indulgence of film lovers at IFFI 52. The film has been screened in the Feature Film Category of the Indian Panorama Section of the 52nd edition of the International Film Festival of India, being held in Goa in a hybrid format, during November 20 – 28, 2021.
Addressing a press conference on the sidelines of the festival in Goa today, Banerjee told delegates how the film has its provenance in the epidemic prevalence of loneliness. "Loneliness is almost like a pandemic now, the origin of the idea came from the curse of loneliness on us." He was joined by the film's producer Monalisa Mukherjee, cinematographer Anup Singh, sound designer Abhijit Tenny Roy and editor Abhro Banerjee.
Banerjee added that the film has its origins in his own life experiences as well. "This film has been developed from an idea of my own experience of life and what I have experienced so far. In short, it can be called a modern-day fairytale for adults. In this day and age of connectivity, social media, internet and chaos of human society, we are straying away from the core of our existence which is nature and which is ourselves as well."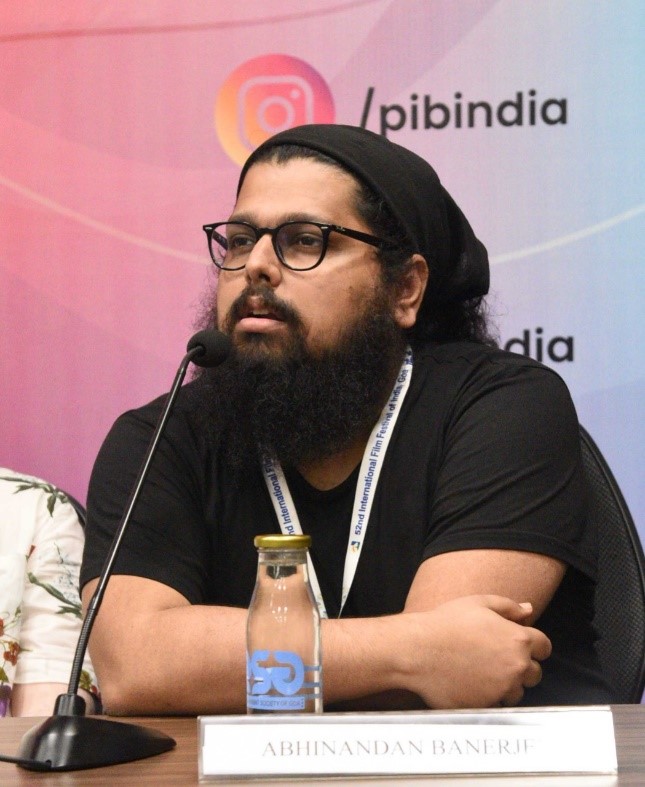 The Director informed that eventually, the film is a story about a socially unfit man trying to exist in a social setting, where as a natural harbinger, a cloud comes and starts to follow him. "What happens next is the story of the film."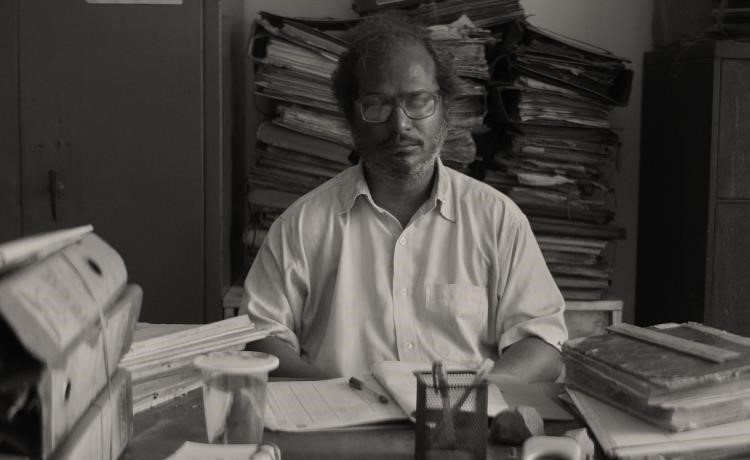 Producer Monalisa Mukherjee revealed that contrary to conventional stories, the film is about a loser, not a hero. "As a producer, people generally make fun-films about heroes. Our film is about an ordinary man, a loser. It's important to tell those stories as well. In literature, you have read about love stories, but this films shows a unique love, where a cloud falls in love with a man."
The cinematographer of the film, Anup Singh, said that, "Shot organically, simplicity of the characters goes with the simplicity of the cinematography".
Sound designer Abhijit Tenny Roy explained how acoustic elements have been designed in order to enable viewers a close experience of the protagonist Manik Babu's emotions and experiences. "Mostly films that don't have dialogues are considered silent films. But it's not quite so, we almost never experience silence. This is a film which is very experimental; it's not verbose, you don't have many dialogues on screen, so the viewers experience a lot of the things that Manik Babu hears, at times selectively; he experiences nature and its emotions in a certain way. We have tried to give an essence of that to you through the sound of this film. I think the viewers will get to see a lot from Manik Babu's journey after watching this film."
The film had its world premiere in Tallinn Film festival in November this year.
About regional cinema, Banerjee said that regional cinema is ultimately nothing but world cinema. "It's not like regional cinema does not have an audience. People are not accepting world cinema. Ultimately, regional cinema is world cinema as the common language is cinema. We are trying to use the basic grammar and nuances of cinema to create the art form, it is a collage of different mediums coming together and creating it. There are audiences who will wait for these kinds of films where there is a craving to see the grammar on screen."
Banerjee, who has previously directed ad films and written stories, has this to say about the commercial aspect of filmmaking and film marketing. "I don't understand the difference between commercial and non-commercial cinema. What I believe is that there are films where the craft is based on tools of filmmaking such as sound and imagery; and then, there are films which are completely driven by stories. We need to understand the masses, how they live in our country, and make films for them.  I hope that one day, audience will be more attracted to regional cinema."
***
TEAM IFFI PIB | DJM /HD/DR/IFFI-78
Follow us on social media: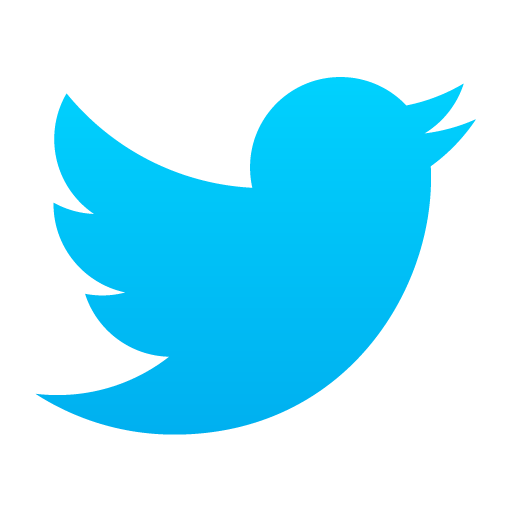 @PIBMumbai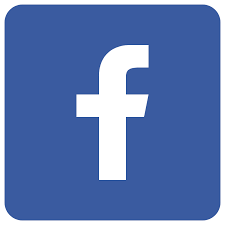 /PIBMumbai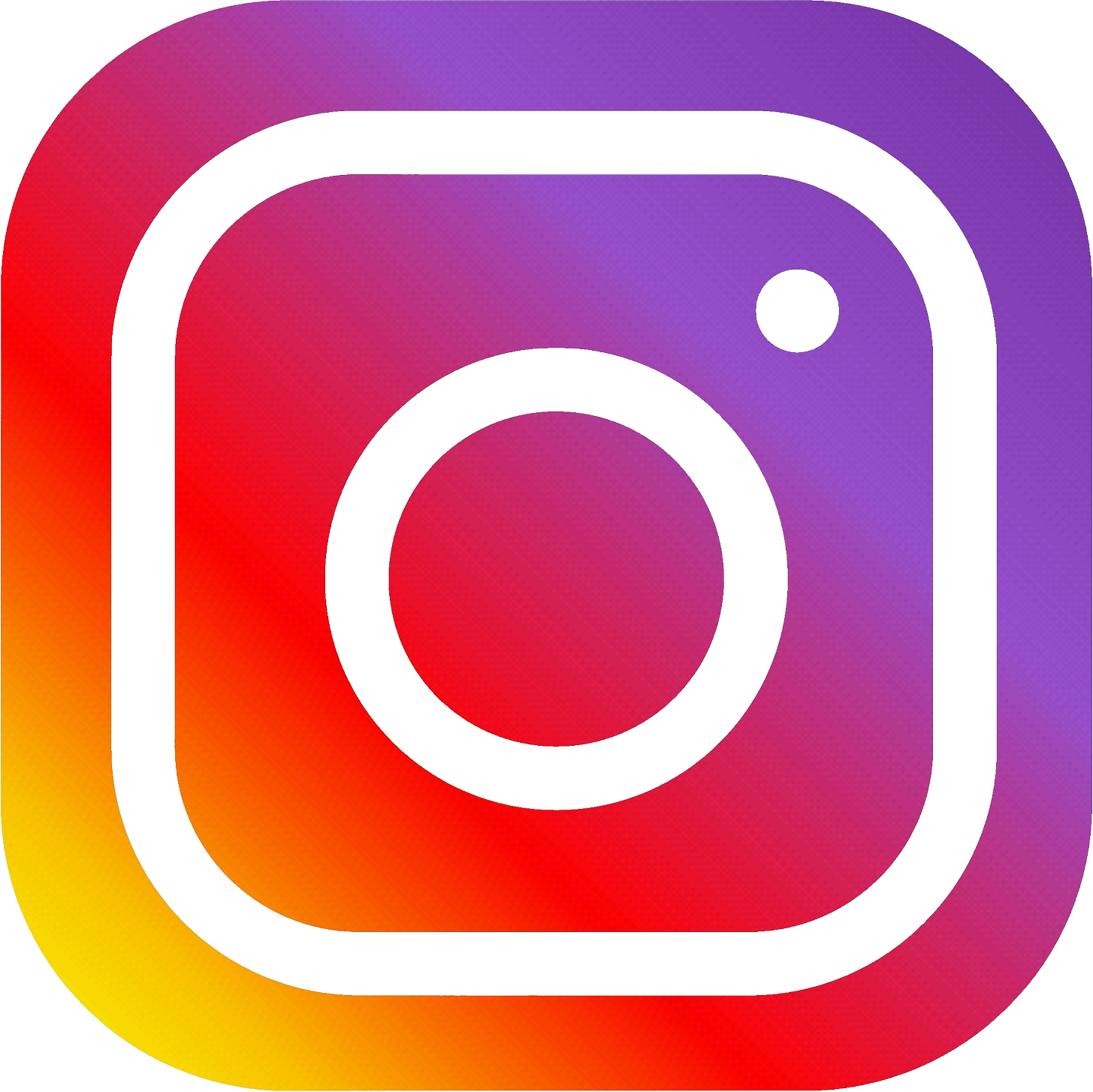 /pibmumbai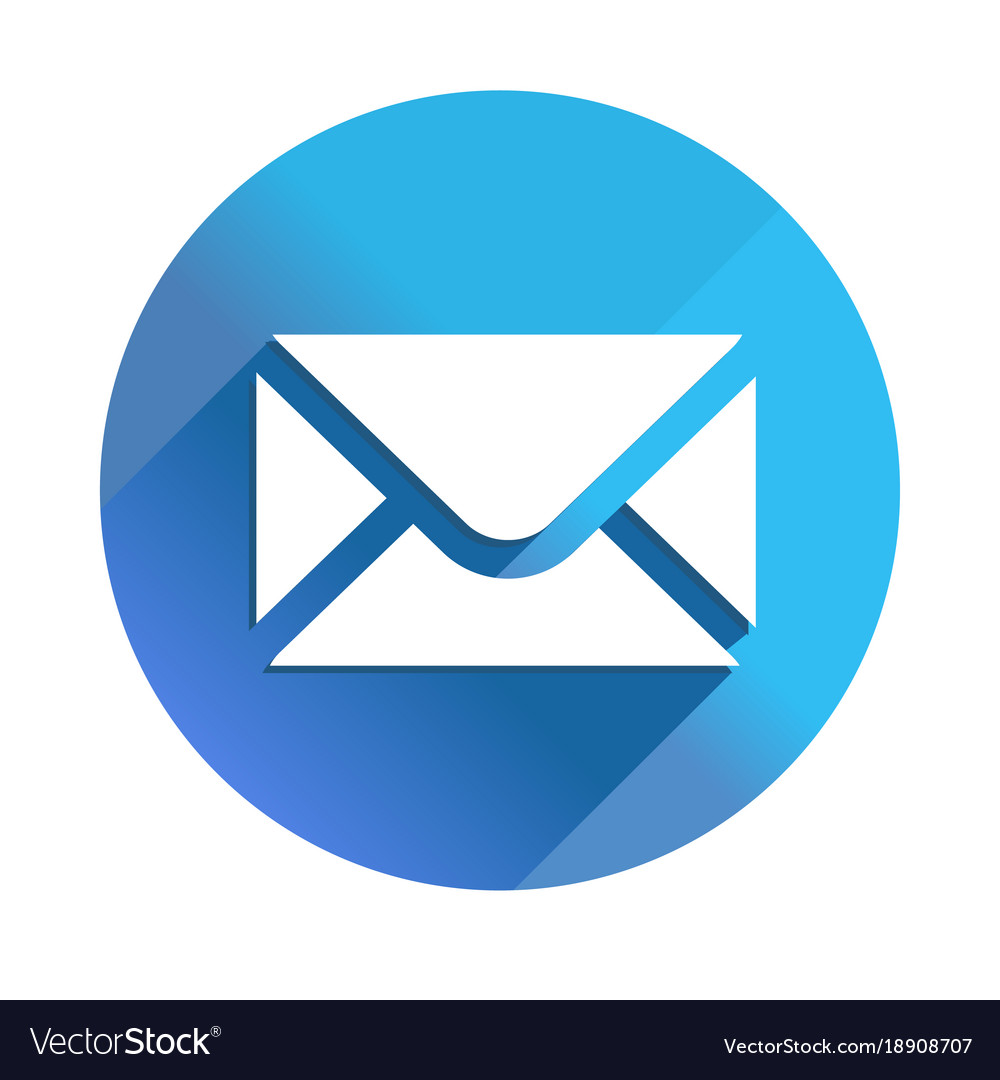 pibmumbai@gmail.com
(Release ID: 1774850)
Visitor Counter : 150



Across Africa, there has been an exponential rise in the number of people engaging with digital health services through their smartphones, creating vast potential for countries to deliver access to healthcare digitally. This was a key finding of Vodacom's e-health policy paper released today as part of the Africa.connected campaign. Based on research and personal insights from recipients across the continent whose lives have been changed because of these services, this paper tells the story of a continent on the cusp of digital health transformation.
The campaign, which was launched earlier this year by Vodacom, Vodafone and Safaricom, aims to accelerate economic recovery across the continent by helping drive digital inclusion. The first of a series of six policy papers, the e-health paper provides key insights around the role of technology in elevating the healthcare sector – a focus area of development that has been brought to the fore by COVID-19.
Vodacom Group CEO Shameel Joosub says: "In many ways, the pandemic has also opened our eyes to new possibilities in the healthcare space. Our ability to deliver on the promise of digital solutions at scale presents enormous opportunity – not only when it comes to the reach of healthcare services, but also to dramatically improved health outcomes at decreased costs."
 A sector gearing up for transformation
The report reflects a healthcare sector on the verge of transformation. While Governments are accelerating formal digital health strategies – 41 out of 54 African countries have a digital health strategy in place – consumers are dramatically increasing their engagement with digital health services via their smartphones. It is forecast that by 2025, smartphone reach in sub-Saharan Africa will increase by almost 70%.
As a result, informal use of digital healthcare solutions has increased, with 41% of internet users across Africa regularly using their mobile phones to search for health information. Digital health apps have also seen increased usage during the pandemic. According to Apptopia, the Byon8 app, which offers access to online doctors and symptom check-ups, has shown on average a 40% increase in engagement since March 2021. Growing numbers of private sector players are also entering the sector to meet this demand.
Though the rise in engagement with informal healthcare systems is creating new opportunity, there is also significant risk in circumventing formal systems. Concerns range from privacy and the security of personal data to medical misinformation, which is a very real threat when it comes to social media. The report confirms that 69% of South Africans and 55% of Kenyans report that they've seen information that is obviously false or untrue on social media.
Perhaps most importantly, informal systems can exacerbate inequality – partly because they preclude users with low levels of digital literacy and partly because they leave the burden of cost with the end user or healthcare worker.
A key question posed by the study is how countries across the continent can leverage the rise in usage of digital health solutions and integrate them into the formal health system. It suggests three steps in resolving this challenge.
 The call for more public-private partnerships
To avoid the risks associated with healthcare workers and citizens going outside of formal systems, the architecture of a national health ecosystem must be led by Government. As such, the report calls for more partnerships between the public sector and digital health providers on formal systems.  From there, Government can more effectively manage the digital health ecosystem, encouraging the integration of effective start-ups into formal systems and regulating those that could cause harm and spread misinformation.
Lastly, success will depend on the sector's ability to leverage the informal within the formal. Given the pervasive use of social media, apps and internet searches, it's necessary to find a way of using these tools safely within the national health ecosystem.
Vodacom's Mum & Baby service in South Africa is a good example of how this can work successfully. Mum & Baby provides free information about pregnancy and childcare via mobile devices for parents-to-be. The service includes regular text messages, articles, tutorials, videos, an immunisation calendar, and a pregnancy medicine checker.  This service has proved particularly helpful in rural areas where families often battle to access health centres.
"The vision behind the Africa.connected campaign – to help close the digital divide in Africa's key economic sectors – is ambitious and we understand that we cannot achieve this alone. While this paper explores many of the challenges and opportunities associated with digital health solutions, it underscores the necessity of partnerships between the public and private sectors in driving critical outcomes.  We must 'meet in the middle', integrating formal and informal digital health systems to harness the current rise in digital health engagement. It is our efforts now, working together to propel digital inclusion, which will determine Africa's future." – concludes Joosub.
Brian Kang
LOS ANGELES – May 26, 2021 – PRLog — While California continues to ease restrictions and life gets back to normal, the past year has changed the way real estate transactions will move forward. As a result of lessons learned from the pandemic, leases and purchase and sale contracts include new provisions that are not likely to go away, according to Los Angeles-based law firm Greenberg Glusker.
One change to leases and purchase and sale agreements born out of the pandemic that will continue is how force majeure clauses are drafted.
"Prior to 2020, I can't recall a single definition of force majeure which included pandemics," said partner Brian Kang who chairs the firm's real estate group. "Now, nearly every force majeure clause includes it. Furthermore, due to the heightened sense of the unexpected, I see a growing trend to broaden the definition of force majeure as much as possible. Especially by attorneys who represent tenants and borrowers."
Retail tenants have become emboldened in negotiations requiring rental abatement in leases should governmental orders result in their inability to operate full capacity or at all.
"I have seen this trend start with large, multi-location restaurants and quick service tenants and now become a frequent ask even with small retail tenants as well, such as independent yoga studios and gyms," said real estate partner Kevin Sher. "Going forward, tenant abatement rights which were written specifically with COVID-19 in mind will apply to use and occupancy limitations from any governmental order in order to hedge against future shut-downs."
Another new provision to come out of the pandemic, that will be standard in most purchase and sale agreements, are events that may delay a transaction's closing, according to partner Steve Lurie.
"Missing a closing date can have significant financial ramifications," said Lurie. "Unforeseen developments that cause a delay in delivering packages to the escrow holder, buyer, seller, lender or legal counsel, or result in the closure of the escrow holder's or title company's offices, that impact a closing date or other key performance date are now sometimes addressed in purchase and sale agreements. This so-called 'blocking event' provision is also sometimes applied to conditions that prevent a lender from wiring funds."
The new provision provides that the closing date or other key performance date is extended until two business days following the cure of the blocking event.
"As the term 'social distancing' will continue to be part of our vernacular, these and other contractual provisions will be part of the way real estate contracts are drafted and negotiated," said Kang.
About Greenberg Glusker
With more than 100 attorneys, Greenberg Glusker (http://www.ggfirm.com) remains the largest single-office, full-service law firm in California. However, our reach from L.A.'s Westside spans the entire United States and the globe.
Contact
Bruce Beck
DB&R Marketing Communications, Inc.
***@dbrpr.com