London, UK – WEBWIRE – Wednesday, January 5, 2022
Antarctica can only be experienced; it can never be adequately
expressed.
From being passionate educators to world explorers, Pat Chapman and Martha Ellis decided to take on a long journey to all seven continents across the world. Their travel bucket list includes the last continent, Antarctica, a vast, unspoiled landmass at the bottom of the globe, and what many adventurers dream of setting foot in. Although seemingly remote and perhaps dangerous to get to, Antarctica is now already accessible to eager travelers who want to experience its wild beauty. In February of 2014, their lifelong dream to travel to the seventh continent, at last, was fulfilled.
The authors' official dream journey started in Peru's Andes Mountain and Argentina's sprawling plains. And just beyond South America's tip is the highlight of their trip, the seventh continent. Before reaching their final destination, they need to embark and pass in different places, from Lima, Peru, the Machu Picchu, Punta Arenas to Ushuaia, Argentina. And there, they were greeted with the earth's most protected and pristine place, Antarctica, where they rode a Zodiac (a small inflatable pontoon boat) to reach the landmass of ice. After a once-in-a-lifetime expedition in the Antarctic, Pat and Martha decided to share the grandeur of glaciers, sparkling sunlight, and hundreds of various wildlife. Although it can't be adequately expressed, but must be experienced, the travel photography book is an attempt to capture its spectacular beauty.
"The Journey to the Seventh Continent" is a compilation of snapshots from the Antarctic exploration, a spectacular visual journey that will put readers in awe—discovering picturesque flight and travel. As you unfold every page, you're presented with one of the most scenic landscapes on the planet: Antarctica's splendor. Along in their daring journey, Pat and Martha experienced the beauty of coexisting different species—from sunbathing walrus, strolling, and diving penguins to predatory birds threatening their colony.
"Amazing photos and an inspiration for people of any age to have such experiences." – Amazon Reader
With its glorious colored photographs and authors' words, it's a photo expedition that tries to capture the essence of Antarctica's stunning landscapes and wildlife. Each page is a visit to majestic—an incomparable polar exploration for readers to read and see. A breathtaking compilation of the splendor of the seventh Continent, Antarctica, has to offer.
This book is also widely available at Aega Design Publishing www.amazon.com, www.barnesandnoble.com, www.kobo.com, etc.
We can be reached at info@aegadesign.co.uk
Writers: Pat Chapman and Martha Ellis

Publisher: AEGA Design Publishing Ltd.
978-1-7398104-9-8 (Paperback)

978-1-7398544-1-6 (e-book)

978-1-7398544-0-9 (Hard Cover)
About the Authors
Pat Chapman and Martha Ellis, Louisiana natives who have spent most of their lives in the field of education as both teachers and counselors, have more recently broached their passion for knowledge and people using the world as their textbook, traveling to all seven continents. Current endeavors include authoring books using their travel photography to express the simple wonders of this world and its people.
Ethereum has been the powerhouse of the crypto space for quite some time, fueling a majority of dApps and projects within the ecosystem. Users and developers alike continue to flock to it, as it has become a household name in crypto that continues to grow. The problem is that, although Ethereum has a strong underlying infrastructure already built, it has many flaws that leave people constantly searching for a better alternative, with scalability being the main concern.

Processing transactions on the Ethereum blockchain has become extremely undesirable – gas fees are through the roof, often amounting to hundreds of dollars just to approve or make a simple transaction, a misfortune that can no longer sustain the booming decentralized finance ("DeFi") market. Moreover, transaction efficiency is still unsatisfactory, thereby making Ethereum less efficient for micro and ongoing transactions.  

People are frustrated and are looking for a light at the end of the tunnel. It's obvious what the problems are, but what's the solution? Technical advancements in recent years have made it easier for blockchain networks to scale, with layer-2 solutions leading the way in this regard. Despite their many benefits, layer-2 solutions often entail a learning curve that makes them undesirable to most users. This is where crypto apps come in, with Numio leading the way in facilitating fast, cheap, and secure layer-2 payments for users worldwide. 
What is Numio?
Numio is a revolutionary mobile app that puts Ethereum on-the-go, offering everything users need in crypto, all in one place. It's built on Ethereum and uses zkRollups as a layer-2 scaling solution, addressing Ethereum's scalability concerns, without sacrificing security. 

Customers can use Numio's mobile app to buy and sell ERC-20 tokens using debit/credit cards, securely hold their crypto assets, and manage their digital identities. Its system is designed in a non-custodial manner, meaning that it's only users who may access their crypto assets. The mobile app launched in late 2020, and has already surpassed over 10,000 downloads.

Numio Vault is the web-app crypto wallet with a sleek and intuitive dashboard. Users can view their portfolio, initiate deposits and withdrawals, set permissions to allow people to recover funds, and set up joint accounts. Numio Vault is set to launch later in 2021, or early 2022.
Core Features
Transactions 
Through the implementation of zkRollups, transactions occurring on Numio's infrastructure are set to be both quick and low-cost. Rather than settling for Ethereum's 15 TPS (transactions per second), Numio's service is able to process thousands of transactions per second (currently over 2,000, and the tech will be able to scale to hundreds of thousands of TPS), making it a suitable option for both retail and enterprise needs. Speaking of fees, these are estimated to be ~100x lower than those charged by the Ethereum mainnet, making Numio a cost-effective service as well. 

Supported ERC-20 tokens (PHNX, wBTC, ETH, and USDC) can also be imported from existing Ethereum wallets, so they're easy to migrate and trade. Within the short-team future, support for hundreds of other tokens will be added as well. 
Identity and Security
Users have a choice to verify their identity through a secure zkProofs identity management system, giving them quick and easy access to exchange partners. This, in turn, helps prevent Sybil attacks, where a node assumes multiple identities to take control of a network.

The great thing here is that identity verification is always optional – users can elect to remain anonymous, maintaining the foundation of privacy and transparency that crypto was originally built on, but if they choose to take advantage of the benefits of digital identity management through the mobile app, they are welcome to do so.

All data and information is completely encrypted and stored in the NumioCloud, a system that can hold private key backups, credit/debit card data, and personal identity documents. The Numio Authenticator is a built-in mechanism giving users the ability to easily view data and authorize payments. 

Numio has also implemented an advanced 2FA authentication system by using public-key cryptography, on-device biometrics, and QR codes to access different websites or apps. 
What's Next in Store
Numio has already built a strong technological infrastructure and trustworthy ecosystem, but what lies ahead will further enhance its capabilities.

The company behind Numio plans to implement in-app layer-2 crypto purchases, trading functionalities, swaps, lending and borrowing, and pooling for staking rewards. These upcoming features are critical to enhance its ecosystem and its use cases within DeFi, allowing it to go toe-to-toe with larger competitor exchanges. The team is also planning to add hundreds of additional digital assets to the mobile application in the near future. 

Numio's partnerships with well-known market titans like zkSync, BTI Verified, PhoenixDAO, MoonPay, Liquid, Crevatal, and the Florida Blockchain Business Association will lead to further enhancements down the road, with the end goal being to elevate the overall user experience and ensure users don't ever need to leave the platform. Implementing many of these highly-anticipated upgrades will help transform Numio into the go-to all-in-one crypto app for any and all crypto payment and identity management services. 
Contact Details
Name: Joel Kite
Email: [email protected]
Company: Numio One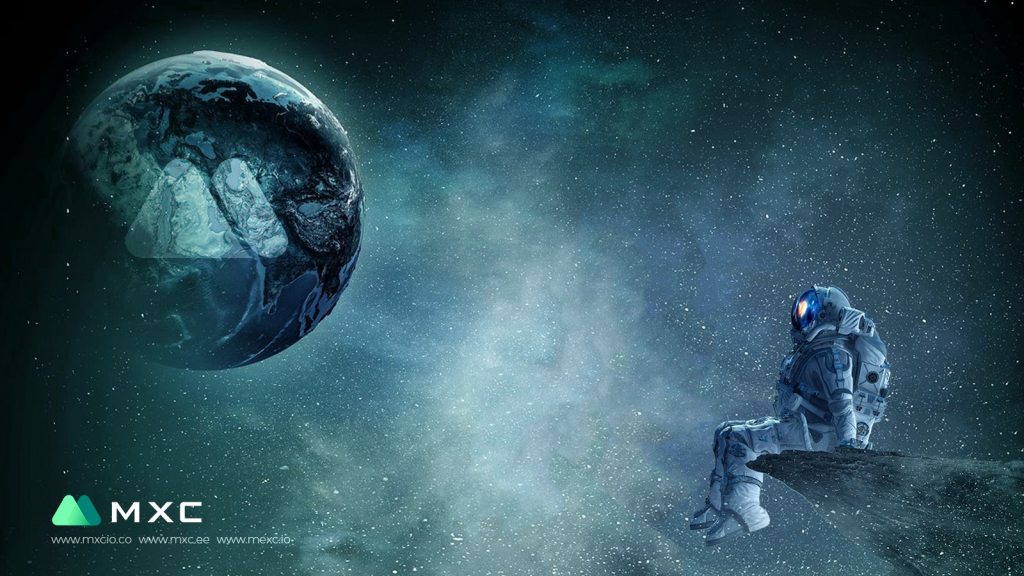 Singapore, 14 May 2021, ZEXPRWIRE, MXC exchange is a crypto trading platform launched in July 2018 with vast crypto-related services. Since its launch, the platform has been focusing on providing diversity in services to ensure the investors have ample trading times. 
The diversity of MXC can be noticed from the variety of services it provides. For instance, MXC offers spot trading, margin trading, ETF trading, POS staking, Defi, derivative trading, and an IEO launchpad. All these services are vital for the growth of the crypto space. 
Even with multiple services, MXC manages to provide utter user-friendliness and reliability of the platform. The platform has a mobile application to help investors use the services anywhere, anytime. 
Additionally, MXC applications, both mobile and desktop, have a highly intuitive UI, providing standard and professional options. Similarly, there is a 'light and dark mode' feature to increase convenience. The fees charged in MXC are also fair, standing at a flat rate of about 0.2% for every transaction. 
Due to MXC's diversity and reliability, the network and its token have noticed vast growth recently. 
MXC and MX Trading Volumes
MXC has its token dubbed MX that helps in service provision and actively participates in multiple pairs. This coin is currently trading at $2.51 and is ranked number 181 in the coinmarketcap listing, with a $267 million market cap.  
On May 12th, the MX token hit its all-time high of $2.9. Although the values later dropped, the recent ATH proved that MXC has excellent prospects. The past 24-hour report shows that the token's prices have dropped by 5%. 
Coingecko charts show that the MXC token has performed super well in the past year, with the prices increasing by almost 2000%. The 30 day, 14 day, and 7-day price increases show that investing with MX and MXC is a good idea. 
The trading volume of the MX token in 24 hours is about $454 million. However, the 24-hour trading volume for the entire platform is nearing $2 billion. 
Looking at the growth of the MXC network and MX coin, it's clear that the platform is a good trading tool for investors. Moreover, it shows that many investors trust this platform. 
The MXC Usage Statistics
The number of people using MXC is increasing at an accelerating rate, and this surge has contributed vastly to the MX token hitting ATH. For instance, MXC recently released a report showing that over 5 million people in about 70 countries use the platform regularly.  
Every day, MXC is reporting a rise in the number of users, with over 20k-30k people joining the platform's services. 
As the number of platform users increases in MXC, this network will be open to new opportunities. This platform is on the path to being the best crypto exchange network. 
MXC Providing a Wide Asset Option
The broad MXC market and coin selection options have contributed to the surging investor trust in this platform. This platform contains very many crypto options.
Binance exchange, the most popular crypto exchange platform today, supports just about 250 crypto assets, traded in almost 500 markets. Kraken, Coinbase, Huobi, and many more exchange platforms struggling to keep up with Binance have way fewer crypto assets. 
Contrarily, MXC supports a vast array of assets in a comprehensive market provision. As of their recent report, the platform supports over 482 coins. The coins supported in MXC include popular ones like BTC, BCH, ETH, LTC, XRP, DOGE, and even some Defi tokens. 
Moreover, MXC is continually adding more coins to increase the number of investment assets available for the users. MXC has been introducing coins that are not present in any other crypto exchange platform. 
Another thing that makes MXC one of the best exchange platforms is the availability of many markets. According to the coin market cap, it has over 559 verified markets. Also, there are about 350 unverified markets supposedly supported in the exchange. 
The total of the verified and unverified markets is almost 900 markets supported. The MXC exchange supports the most significant number of crypto markets and trading pairs. 
MXC has very active social media pages, both Twitter and telegram. You can visit these pages and get more information and interact with the MXC team to steer the platform in the right direction.
More About MXC
Currently, MXC Exchange has around 5 million users in more than 70 countries around the world. This achievement is a significant milestone, and the platform aims to become a go-to platform for new and experienced investors as they move forward.
The exchange spreads across five countries, Singapore, Switzerland, Canada, Australia, and the United States where it is fully licensed. MXC offers a high-performance trading engine that developers with expertise in banking technology developed. With every second reliability, the exchange alone delivers 1.4 million transactions and adds improved performance. Singapore and Korea host its server clusters.
For more information about MXC, this ever popular one-stop-shop for crypto exchange services, simply join any of the platforms on which MXC interacts with its community: Twitter, Facebook, Telegram or Instagram.