Elevate oxygen bar, menu of specialty IV treatments help guests adjust to mountain climate
Jackson Hole, U.S.A. – WEBWIRE – Monday, January 23, 2023
This winter, adjust to alpine elevation in style with the new Elevate slope-side oxygen bar, along with a menu of IV drip therapies offered onsite in partnership with Housecall Hydration at Four Seasons Resort and Residences Jackson Hole.
Hydration is key for adjusting to our mountain climate; higher altitude also can decrease oxygen levels, explains Spa Director Kimberly Jenkins. We are partnering with a local team of medical experts to offer our guests the ease of acclimating onsite. The new slope-side Elevate oxygen bar is a fun way to restore oxygen levels or guests can choose from a menu of IV therapies available in the Spa and in the comfort of their guest room.
The new Elevate slope-side oxygen bar shares space with the popular Fahrenheit Forty-Seven Champagne bar, creating a lively atmosphere for guests to mix and mingle while acclimating to the mountain altitude. Oxygen therapy allows the body to take in more oxygen than regular breathing, and can help restore energy after a rigorous day on the mountain. Sessions are available in 30-minute increments at a cost of USD 100 per session on Friday, Saturday and Sunday from 4:00 to 5:00 pm.
Guests looking to supplement their healthy lifestyle, adjust to the mountain climate or restore energy and hydration can choose from a menu of intravenous therapy available in the Spa or directly in their guest room. According to the Wilderness Medical Society, at high elevations, individuals lose water through respiration twice as quickly as at sea level. Intravenous therapy can help correct dehydration, replenish electrolytesand administer vitamins in a safe and effective manner. Guests can choose from a variety of available therapies, starting at a cost of USD 175. Also available are added vitamins such as magnesium, zinc and vitamin C at a cost of USD 50 each, as well as booster shots for USD 75.
To book a service, contact The Spa at 307 732 5120.
Housecall Hydration is a full-service concierge team offering IVhydration, altitude sickness relief, immunity boosters, cold and flu recovery, and more. The company was founded by Lindsay Emerson, RN, BSN, former member of the US Snowboard Team and five-time US National Champion, along with Matt Zeleznik, MD, anesthesiologist ofGrand Teton Anesthesia and Medical Director for Teton Outpatient Services in Jackson, Wyoming. Zeleznik also serves as anAssociate Applied Examiner for the American Board ofAnesthesiology.
Spritzer is back this year with its year-end thematic celebration coupled with Instagram-able decorations and exciting activities. The wish is to spread holiday cheer and togetherness for families and friends after two years of the COVID-19 pandemic. All are welcome to join the "Winter" Carnival in the Spritzer EcoPark from 16th December 2022 to 1st January 2023.
The company will feature a 28-foot Giant Christmas Tree partially made of recycled Spritzer Sparkling and Spritzer Natural Mineral Water bottles. Families and friends can also capture beautiful memories in the cosy Christmas setting with "Igloo-like" dome houses.

"Snow season" returns to Taiping, Perak after two years. The anticipated snowfall sessions will be available on select days, with four sessions per day, with each session lasting 30 minutes.
– Snowfall dates: 16, 17, 18, 23, 24, 25 December 2022
– Session times: 6:30 p.m., 8:00 p.m., 9:00 p.m., 10:00 p.m.

Other "Winter" Carnival activities include giant outdoor bubble, pedal kart ride, mini golf in the park, fun fair game stations such as Flip the Bottle, Toss the Ring and more! You can also create your Christmas crafts from recycled materials.

Food and beverages are not to be missed during the carnival to help with your winter wonderment. Homemade popcorn and special concoction of Tropical Fizz using Spritzer Sparkling water are always recommended and choices for visitors to chill while enjoying outdoor activities.

Special workshops will be held for making delicious gingerbread and glutinous rice balls. Booking is not required; public is welcome to join us during the period!
– Gingerbread workshop: 23-25 December 2022 (5:00 p.m. – 10:00 p.m.)
– Glutinous rice ball workshop: 16-18 December 2022 (5:00 p.m. – 10:00 p.m.)

Spritzer encourages reuse and recycling by incorporating conservation and sustainability through eco-tourism in Taiping.

Once again, Spritzer would like to extend this invitation and the happiest holiday greetings to everyone! See all of you here!

Spritzer Bhd: [Bursa: SPRITZER; 7103] [RIC: SPTZ:KL] [BB: SPZ:MK] [OTC: SPZRF], https://www.spritzer.com.my


Topic: Press release summary




The Sports Ministry's Mission Olympic Cell (MOC) has approved the inclusion of Alpine Skiing athlete Md Arif Khan in the Target Olympic Podium Scheme (TOPS) Core group, until the Winter Olympics, scheduled this February in Beijing, China.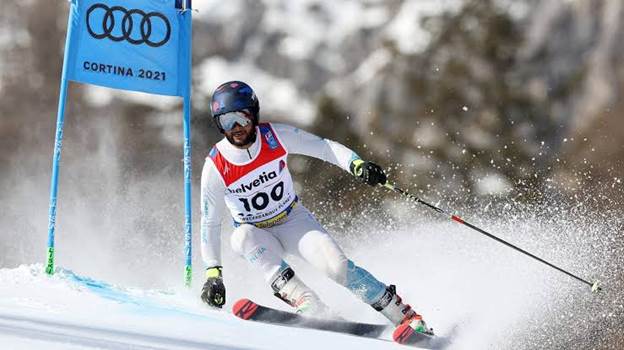 Khan will take part in the Winter Olympics in the Slalom and Giant Slalom events. He has also been approved an amount of Rs 17.46 Lakh under TOPS towards training in Europe and procurement of equipment, ahead of the grand event in China. Khan's current training base is in Austria, where he is accompanied by his coach and physio.




The MOC approved the European training camp for Khan for a total of 35 days, which started since his qualification for the Winter Olympics. He won the quota in giant slalom in a competition in Montenegro in December last year. A month prior, he earned the quota place for the Slalom event. The feat earned Khan the unique distinction of becoming the first Indian to win direct quota spots in two different Winter Olympics events, besides being the first athlete from the country to seal a berth at the Winter Olympic games 2022.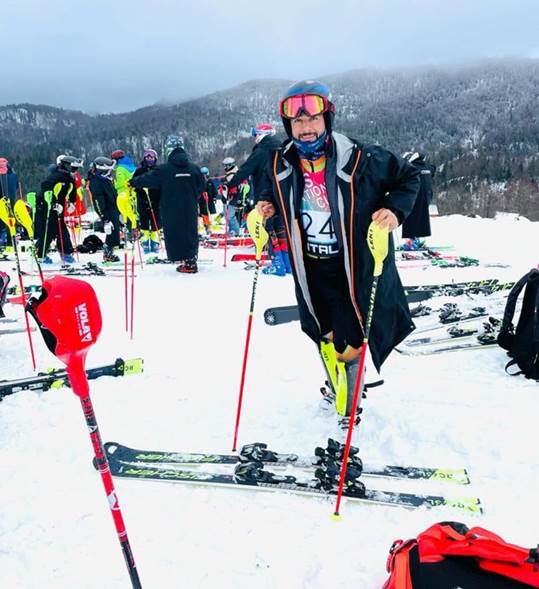 The Gulmarg-based athlete had won two gold medals, in the Slalom and Giant Slalom events, at the 2011 South Asian Winter Games, held in Uttarakhand.




 *******




NB/OA






(Release ID: 1788319)
Visitor Counter : 333