SJ launches Facebook page
*************************

     The Secretary for Justice, Mr Paul Lam, SC, launched a Facebook page to reach out to different sectors of the community and enhance contact and communication with the public.

 

     Members of the public are welcome to visit the Secretary for Justice's Facebook page (www.facebook.com/paultklam/).

California, USA, 8th May 2021, ZEXPRWIRE, The blockchain and crypto ecosystem presents a lot of exciting opportunities for crypto enthusiasts. For instance, before the evolution of blockchain technology, sending and receiving cross-border payments were challenging. More so, blockchain technology permits staking, farming, borrowing, and lending. All of these features enable crypto enthusiasts to make passive income.

The entertainment industry is not left out. Blockchain technology has revolutionized the entertainment industry. At the center of it is Littcoin. Littcoin is poised to deliver positive change to those in the entertainment world.

Littcoin is a blockchain-powered entertainment financing and exclusive community. Littcoin has an engaged community that rewards community members based on Litt. Members in the Litt community can buy, farm, borrow, stake, and earn Littcoin to access different music events, festivals, entertainment shows, members-only shows, as well as other benefits.

Littcoin enables users to vote and be voted for in the Litt community. It also allows users to submit projects for consideration and lend their voices to how they want the Litt community to be governed. You can redeem Littcoin for digital and physical NFT collectibles. Littcoin holders will be rewarded with several goodies, including song collaboration, producer credits, and studio sessions with their favorite artists.

What You Will Get With Littcoin

Littcoin is the next big project in the entertainment industry. Musicians and their fans, plus industry professionals will have the opportunity to contribute their quota to the next biggest global event and receive rewards for their contribution.

Littcoin has a community where community members will be continually rewarded for their engagement to make the community bubbling. Additionally, Littcoin holders will receive dividends and earn voting rights as long as Littcoin is in their wallets. After the launch of the project, users will earn Littcoin in different ways.

About Littcoin

Littcoin is a community-focused social project powered by blockchain technology. The aim of the project is to empower entertainers and their fans to take advantage of the decentralized entertainment industry. Littcoin connects music writers, music creators, investors, and directors to make sure that good music is produced. It also gives everyone in the music industry a voice to be heard.

The team behind Littcoin are persons of impeccable character. The team members have vast years of experience in the entertainment industry. Plus, they have a track record for creating and delivering successful projects. The vision of the team is to deliver a project that would be the future of the global entertainment industry. The vision is also to reward contributors without bias or sentiment.

Social links

Telegram: https://t.me/joinchat/fpj3FL0disVhZjc0

Instagram: https://www.instagram.com/littcoin/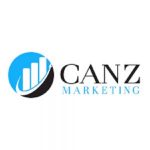 Facebook Ad Campaigns

A Facebook ad campaign can help a business witness an increase in their visibility, brand awareness, engagement, sales, leads, and website traffic among other things.

But such a campaign only promises these results if done right. What's needed is the know-how and expertise that comes with years of practice and experience.

FREE Facebook Ad Audit by Canz Marketing

During the analysis of the business ad account and any past or current campaigns, our Facebook ad experts look at all of the following elements:

– Target audience for individual ad campaigns

– Ad spend over a specific period of time

– ROI on the ad spend

– Ad account structure

– Ad quality with reference to past or current campaigns

The data we gather and analyze paints a clear picture of where the business stands in terms of Facebook advertising. With this newly-gained insight, businesses can make well-informed decisions about the steps forward, which could include making changes to the strategy or outsourcing to a digital marketing expert.

If they choose to do the latter, Canz Marketing can then devise and implement a plan that caters to their specific business needs.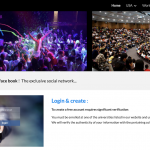 A new Face book website will be launched as THE ONE AND ONLY EXCLUSIVE social-network dedicated to colleges and universities' students

Mark Zuckerberg claims rights over domain name "

The face book

" (with hyphens) belonging to French web-entrepreneur

Cyril Delencre

and regarding his new soon to be launched university-students' EXCLUSIVE social network.

A new

Face book

website will soon be launched as THE EXCLUSIVE social-network dedicated to colleges and universities' students.

Only problem is: Mark Zuckerberg – via attorney Mr Alexis Meghrouni – is claiming rights over Cyril Delencre' s domain name telling him that he cannot use such domain (

the-face-book.com

) and must forward it ASAP to Mark Zuckerberg because of trademark infringement.

The French web-entrepreneur replied "there is no infringement here since, as everyone knows, Mark Zuckerberg's Facebook website is not at all about colleges and universities' face-books". On the contrary Cyril Delencre' s new website called "The face book" (with hyphens) matches exactly facebook's dictionary meaning. Furthermore, facebook is not an adjective, it is a noun! Similarly, one cannot use the name "Apple" regarding any products whatsoever EXCEPT apple fruit products. And the real question might become this: if a court of justice allows Cyril Delencre to use his legally purchased and registered domain name "The-face-book.com" like it most probably will, then eventually, Cyril Delencre could probably claim the world famous domain names "facebook.com" and "thefacebook.com" from Mark Zuckerberg altogether!!? Not likely one might think at first, but it really isn't all that simple with Trademark rulings…, this could be a serious issue..!

Only a few privileged student have seen the inside job so far (the features) of this new EXCLUSIVE social-network, all saying: "This is an awesome web-platform", "while browsing on the website you really feel like you belong to The club", "It's sleek, awesome and has new brilliant widgets, I love it!".

Cyril Delencre says "our website & app are encrypted in a way that students won't be able to share what's going on inside the platform with the outside world".., And this is actually the slogan of the new website: " what happens in The face book stays in The face book ! ".

The French web-entrepreneur says "people are getting sick and tired of seeing too much junk on the wall of their page, feeling like the "product" of algorithms created by bloodless, money-grubbing freaks, moreover when you realize that you're also using the exact same website that lowlifes, sick-minded even terrorists are using.."

Consequently, the new "The face book " has been created for "beautiful people" and by that we mean smart, ethical and hardworking minds whom enjoy playing even harder.." says Cyril Delencre.

Master registrar ICANN.org recognizes the ownership of the domain name "the-face-book.com" to Cyril Delencre. Therefore, will this have to be settled in a court of justice yet again for Mark Zuckerberg? We'll soon find out..

The new "The face book " SHELL ONLY & preview is available at the following google-sites URL:

London, United Kingdom: TEBillion is on course to bring to the market lead capture from websites and social media using TEB integration suite. This integration will allow social media and web plugins for TEB, as well as providing a seamless connection with popular social media platforms like Whatsapp, Linkedin, and more.

The update is anticipated to be available for TEBillion's user and partner network in a few weeks, following the release of its Orders and Billing feature update which itself already consists of attractive features.

TEBillion continuously proves its dedication in bringing success to its users and partner network by continuously modernising its already advanced software products using intelligent automation.

For more information about TEBillion and its products, contact:
pr@tebillion.email
https://www.tebillion.com/en/

About TEBillion: TEBillion is a business automation software solutions company headquartered in the UK. Born in 2018, TEBillion aims to make high growth businesses successful with over a hundred handpicked partners serving customers, worldwide.