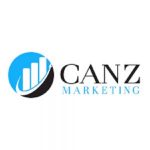 Facebook Ad Campaigns
A Facebook ad campaign can help a business witness an increase in their visibility, brand awareness, engagement, sales, leads, and website traffic among other things.
But such a campaign only promises these results if done right. What's needed is the know-how and expertise that comes with years of practice and experience.
FREE Facebook Ad Audit by Canz Marketing
During the analysis of the business ad account and any past or current campaigns, our Facebook ad experts look at all of the following elements:
– Target audience for individual ad campaigns
– Ad spend over a specific period of time
– ROI on the ad spend
– Ad account structure
– Ad quality with reference to past or current campaigns
The data we gather and analyze paints a clear picture of where the business stands in terms of Facebook advertising. With this newly-gained insight, businesses can make well-informed decisions about the steps forward, which could include making changes to the strategy or outsourcing to a digital marketing expert.
If they choose to do the latter, Canz Marketing can then devise and implement a plan that caters to their specific business needs.