Give the Gift of Play over the Holidays with the LEGO Group
Billund – WEBWIRE – Friday, November 4, 2022
The Holiday season is one that many families cherish, but for others it can be a challenging time. With this year's #BuildToGive initiative, the LEGO Group is encouraging families to use their creativity to build a gift from LEGO® bricks, which will be turned into a gift for another child somewhere else in the world. #BuildToGive will help pass on the joy of play to those most in need.
Now in its sixth consecutive year, the #BuildToGive campaign will encourage families globally to build a gift using LEGO bricks and share it on social media or on LEGO Life using the hashtag #BuildToGive.
For every Holiday creation shared before 31 December, the LEGO Group will donate a LEGO set to a child in need of play, giving up to two million children in hospitals, children's homes or vulnerable communities globally the chance to play this Holiday season.
Getting involved is easy and every gift counts – big or small, round or square, colourful or monochrome! Our LEGO Play Well study found that play helps families bond and makes them happier, so what better reason to get the family together and give the gift of joy to others*.
More than 4.5 million LEGO sets have been donated through the LEGO Group's #BuildToGive initiative since it began in 2016, with this year seeing the Company set to make its biggest donation yet of 2 million sets.
9 out of 10 parents** globally believe play can help children develop essential life-skills such as creativity, communication and confidence – qualities that can be essential for their future success and wellbeing – and #BuildToGive is just one of the ways the brand looks to help support children around the world through offering opportunities to play and learn.
"For many families, the Holidays are a time of celebration, where they can be together and enjoy playing. But, for some, it can be a tough time," said Diana Ringe Krogh, Vice President of Social Responsibility at the LEGO Group. "That's why #BuildToGive is so important. Over the past five years, we've been overwhelmed by the response to the initiative and want to say thank you to the families around the world who have taken part each year. Thanks to their help, we've been able to donate millions of LEGO sets to children across the globe, bringing them the joy and benefits of play."
The #BuildToGive initiative is part of the LEGO Group's broader 'Build a Playful Holiday' campaign, which will inspire families to enjoy being together and having fun by embracing Play over Perfection over the Holiday season. As part of the campaign, the LEGO Group's Holiday icon of Play, Katy Perry, will be sharing a film showcasing her own gift that she built for #BuildToGive on social media. This will be released on her channels in the coming weeks.
"I love that the LEGO Group is helping turn family play into a moment of giving for families all around the world. I loved making my firework shaped gift and I can't wait to see the different designs that other families share!" said Katy Perry.
The #BuildToGive page on LEGO.com will be filled with building inspiration as well as gift building tips to help families get as creative as possible with their designs. It will also include information on where they can build their gift in one of LEGO's worldwide retail stores.
You can find out more information about the campaign and how to get involved at LEGO.com/BuildToGive.
*LEGO® Play Well Study 2022

'**LEGO® Play Well Study 2022
Notes to the Editor
For more information, please contact media@lego.com
About the LEGO Group:

The LEGO Group's mission is to inspire and develop the builders of tomorrow through the power of play. The LEGO System in Play, with its foundation in LEGO bricks, allows children and fans to build and rebuild anything they can imagine. The LEGO Group was founded in Billund, Denmark in 1932 by Ole Kirk Kristiansen, its name derived from the two Danish words Leg Godt, which mean "Play Well". Today, the LEGO Group remains a family-owned company headquartered in Billund. Its products are now sold in more than 130 countries worldwide. For more information: www.LEGO.com
About #BuildToGive:

In connection with the #BuildToGive 2022 Holiday Activation, the LEGO Group will donate one LEGO® set to charity for every gift that is built with LEGO bricks and shared on social media with #BuildToGive. Children under the age of 13 must obtain parent's permission to post to social media. Total annual donation not to exceed 2,000,000 LEGO sets with a total value of 20,000,000 USD. Previously, the company has donated over 4.5million sets to children across the globe and has increased that number this year to commemorate its 90th anniversary milestone.
About Katy Perry:

Katy Perry has racked up a cumulative 65 billion streams alongside worldwide sales of over 57 million adjusted albums and 138 million tracks. Her summer 2019 single, "Never Really Over," off her album SMILE was the biggest streaming launch of Katy's musical career. Views of her videos "Roar" and "Dark Horse" have each surpassed 3 billion views – making Katy the first and only female artist to reach this milestone. She is one of only 5 artists in history to have topped 100 million certified units with their digital singles – and the first-ever Capitol Records artist to join the RIAA 100 Million Certified Songs club. Katy's 2015 Super Bowl performance is the highest-rated in the event's history.
Aside from being one of the best-selling musical artists of all time, Katy is an active advocate of many philanthropic causes. In 2013, Katy was appointed a UNICEF Goodwill Ambassador and has used her powerful voice to ensure every child's right to health, education, equality, and protection. Katy has also been a champion for LGBTQ+ equality, and has received numerous awards for her work, including the Trevor Project's Hero Award in 2012, the Human Rights Campaign's National Equality Award in 2017, amfAR's Award of Courage in 2018, and Variety's Power of Women distinction in 2021 for her work with her own foundation, the Firework Foundation, whose mission is to empower children from underserved communities by igniting their inner light through the arts"
She is currently performing her Las Vegas residency, PLAY. Show dates are available at www.katyperry.com/tour.
 EPM Agency is delighted to have been trusted by Kobelco, an internationally renowned construction and excavation machinery manufacturer, to design and build a new exhibition space totalling an impressive 4,000 sqm.

25 of Kobelco's specialist machinery will be displayed on site, weighing over 600 metric tons in an area larger than that of three Olympic-sized swimming pools.

The space will also include a purpose-built double-decker building structure, incorporating a 150-cover fully operational VIP restaurant. Two fully equipped kitchens with buy pregabalin and an outdoor walk-in refrigeration unit for cold food storage will support the restaurant.

There will also be an outside bar area and two shops on site for fans of Kobelco to purchase branded merchandise assembled in the space.

While the space has taken 10 months to design and plan, the assembly will take place over five weeks. Kobelco's customers and fans will then be able to peruse the exhibition space at construction trade fair Bauma, in Munich, Germany from 24-30 October 2022.

EPM Agency will next be focusing on a modern-designed exhibition stand for Yanmar Marine for the boot Düsseldorf boat show in January 2023, as well as working with a client for Sibos, the global financial services event.
EPM
Carrie Mok
+441202237137
epm.agency

Contact


Ministry of Information & Broadcasting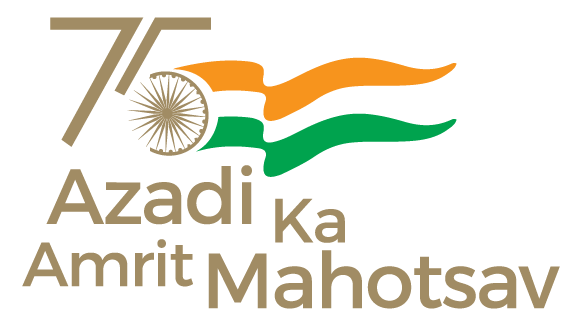 Adopt Yoga for 365 days to build healthy body, mind as healthy individuals build healthy nations: Shri Anurag Thakur



International Yoga Day celebration across the nation

IDY celebrated at 75 Iconic/Heritage sites in India including 4 in Himachal Pradesh

Sh Anurag Thakur leads IDY at Sujanpura in HP, Special Yoga session at the Iconic Katoch Fort

Shri Dharmendra Pradhan leads IDY at Kangra Fort; Shri Pankaj Chaudhary at Parashar Lake Mandi and Shri Nisith Pramanik at Atal Tunnel




Posted On:
21 JUN 2022 5:03PM by PIB Chandigarh
Union Minister of Youth Affairs & Sports and Information & Broadcasting Shri Anurag Singh Thakur today said that Yoga is a priceless gift from the ancient history and traditions of India. He said it embodies unity of mind and body; thought and action; restraint and fulfillment; harmony between man and nature and a holistic approach to health and well-being.
Addressing a gathering at Tihra Sujanpur (Katoch Palace) in Hamirpur district early Tuesday morning, the Minister exhorted upon youth and cross section of people to adopt Yoga for 365 days to build a healthy body, mind to ensure a peaceful life. He said that healthy individuals build a healthy family that in turn makes a healthy society which ultimately would substantiate the efforts to help build a healthy India.
Describing adoption of Yoga by the UNO as India's biggest achievement in providing the world a tool of health & spiritual happiness, the Minister asked one and all to take pledge to make India a healthy nation through Yoga for holistic socio economic development in all sectors, in the next 25 years.
He said that the world has enthusiastically adopted Yoga that makes India proud and all age groups need to make Yoga a way of life.
Shri Thakur said that Yoga is not about exercise but to discover the sense of oneness with yourself, the world and nature. He emphasized the need for changing lifestyle and creating consciousness that would ultimately help us deal with climate change.
The Minister enjoined upon the young participants to post their Yoga selfies on social media to inspire others to adopt Yoga as part of day to day life. 
Shri Thakur led the celebrations of 8th International Day of Yoga (IDY) at Tihra Sujanpur (Katoch Palace) in Hamirpur district of Himachal Pradesh. Sh. Rajinder Garg, MLA Ghumarwin,  Smt Meena Thakur, Gram Pradhan and members Sujanpur Tihra accompanied the Minister in the IYD Celebrations.
The Minister also inspected a photo exhibition with the theme "SEVA-SUSHASAN-GARIB KALYAN", put up by the Central Bureau of Communication , Ministry of Information & Broadcasting, Shimla. The exhibition portrayed all the developmental programmes and initiatives of the Central Government. ADG, CBC, Mr Rajinder Chaudhry also presented a set of Yoga Books to I& Minister.. These pictorial books published by the Publications Division of the Ministry of Information & Broadcasting explain various Yoga Techniques through a series of pictures with some text to explain the Asans.. 
The Prime Minister led the IDY 2022 celebrations from the Mysuru Palace Grounds and thousands of yoga enthusiasts participated and performed yoga. 
The  message of Hon'ble Prime Minister Shri Narendra Modi on IDY was live streamed through DD in which he exhorted upon the youth and people from all age groups to adopt the invaluable gift of Yoga for the healthful life with healthy body, mind and soul. In Himachal Pradesh, the LED screens were set up for live streaming of  Hon'ble Prime Minister's message on IYD.
Shri Dharmendra Pradhan, Union Minister of Education, Skill Development & Entrepreneurship led the IDY event at Kangra Fort in Kangra district.
Shri Pankaj Chaudhary, Union Minister of State for Finance, led IDY celebrations at Parashar Lake in Mandi district.
Shri Nisith Pramanik, Union Minister of Sports & Home Affairs led the celebrations at Atal Tunnel, built under the Rohtang Pass in the eastern Pir Panjal range of the  Himalayas  on the  Leh-Manali Highway  in Himachal Pradesh. 
IYD was celebrated at 75 Iconic lications in the Country and these 4 locations in HP were amongst the chosen sites.. 
Hundreds of youth and others from all segments of society, representatives of Panchayati Raj Institutions, NYKS, Youth Clubs, Community based civic organisations, Members of Self-Help groups, NCC, NSS, Rangers & Rovers and common people  participated in the IDY celebrations at all the four sites in Himachal Pradesh.
Yoga experts from the designated agency "Art of Living" and Nehru Yuva Kendra Sangathan led the participants to perform yoga early in the morning at all the venues in Himachal Pradesh.
ADG, PIB Chandigarh, Mr Rajinder Chaudhry, DC, Hamirpur, Ms Debaswvta Banik,  State Director of NYKS Mr Samson Masih were the key officers from PIB, CBC, Distt Administration and NYKS that facilitated suitable arrangements for the smooth conduct of the IYD Celebrations at Sujanpura.
*************

 
RC/TAR


(Release ID: 1836085)
Visitor Counter : 359



 The Gage's began looking into building an ADU about a year ago but weren't happy with the amount of time, effort, and cost required to build a traditional ADU. They learned about ADU Works' seamless process to manage the ADU project from beginning to end using SI Panels (structurally insulated panels) to streamline construction from six months of work on-site to two months.
"In addition to the streamlined building process and cost savings realized by using SI panels, we were impressed with ADU Work's commitment to sustainability," said Cynthia. "Using solar panels to power the ADU and incorporating low VOC materials and energy-efficient appliances into each of its models. That really was a selling point for us."
ADU Works is revolutionizing the ADU space by allowing homeowners the ability to afford an ADU without the hassles of working with local jurisdictions, staying up to code, or managing multiple contractors. ADU Works also provides project management and oversight from plan submissions through securing the ADU's certificate of occupancy. This removes the headaches, worry and anxiety throughout the build process.
ADU Works' build process includes pre-finishing the SI panels off site in order to keep the onsite build time to a minimum. Whereas a traditional ADU would look at an on-site build time of 4-6 months, ADU Works' goal is to complete your ADU on-site in less than 60 days. This process means your ADU is built faster and for less money – while maintaining quality.
"The team at ADU Works has been incredibly responsible throughout the process," said Damon. "All questions that we had along the way were researched in detail, and always responded to within 24 hours. It has been a real treat to be able to work with a team that does exactly what they say they are going to do."
"We have been so grateful working with both Damon and Cynthia throughout this process. They have provided valuable insight into the needs of coastside homeowners, and have continuously posited an environmentally friendly focus over the past few months preparing for plan submission. We are excited to give homeowners like the Gage's access to high-quality, no-hassle ADU's that cost less than half the price of a traditional ADU build," says ADU Works cofounder Conrad Kimball.
About ADU Works: ADU Works are pioneers in the pre-finished panelized ADU space – helping homeowners create new attractive dwellings on their property in less time for half the cost of a traditional ADU build. The focus is on using innovative design, collaborative processes, technology, and eco-friendly materials to bring about cost-friendly ADU builds.
For more information, visit www.adu.works
ADU Works
Conrad Kimball
408-610-3005
www.adu.works

Contact