SYDNEY, AU / ACN Newswire / September 22, 2023 /In today's rapidly changing world, the importance of protecting our environment and embracing sustainable living practices has become more evident than ever before. The undeniable impacts of climate change, including escalating greenhouse gases, rising sea levels, warmer oceans, and increasing ocean acidity, underscore the urgent need for action.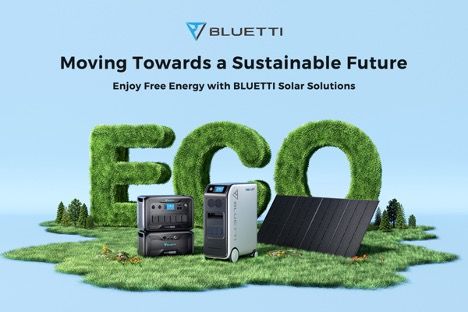 Embracing Clean Energy in a Changing Climate
The prevailing use of fossil fuels is the prime driver behind climate change, necessitating a transition towards renewable energy sources. Among these, solar energy is an accessible and economical alternative to traditional fuels. With just a few solar panels on rooftops or balconies, everyone can harness clean and free solar power whenever the sun shines. This transformation is easier than one might imagine-some adventurous souls even outfit their recreational vehicles with solar panels to revel in reliable power on the move.
However, relying solely on a solar system may not guarantee uninterrupted power during overcast days or grid outages. This is where BLUETTI comes in as a pioneer in the energy storage sector, offering game-changing solutions designed to store excess solar energy for overnight or emergency use, and capable of providing both AC and DC power to a wide range of devices.
BLUETTI: A Commitment to Green Innovation
BLUETTI is dedicated to advancing clean energy technology and promoting a sustainable way of life. The very essence of BLUETTI's name reflects its core values: the "BLUE" sky it strives to protect, the promise of "Tomorrow" driven by technology, and the spirit of "Innovation." Through a strong commitment to empowering communities and individuals with clean energy solutions, BLUETTI envisions a future where green energy is accessible to all, fostering both sustainability and innovation.
At the heart of BLUETTI's offerings lies the use of eco-friendly Lithium Iron Phosphate batteries. Compared to lead-acid batteries, they are inherently stable and non-combustible and free from outgassing, fumes, and leaks. Their life span is up to ten times that of lead-acid batteries, giving a lengthy service life of up to 3,500 cycles and minimal maintenance costs. What's more, BLUETTI's products are uniquely made to seamlessly integrate solar charging both from its folding panels and other brands. A standout illustration of this approach is embodied by the AC300 system, renowned for its versatility and efficiency.
BLUETTI AC300 System: Empowering Sustainable Living
The AC300 system has garnered widespread acclaim for its ability to facilitate power outage preparedness and promote a greener lifestyle. This system serves as a responsive UPS, instantly supplying 3,000W power to essential appliances within a mere 20 milliseconds of a grid failure. This swift response safeguards vital data and sustains daily routines without interruption.
One of the AC300's standout features is its modular structure, accommodating one to four B300 batteries. This flexibility translates to a capacity range of 3,072Wh to an impressive 12,288Wh. Households could tailor their backup systems to their specific needs. For those equipped with diverse solar arrays, a personalized battery configuration can store surplus solar energy for nighttime use or emergencies. Notably, the AC300 system can harness solar energy at a maximum rate of 2,400W during daylight hours, efficiently fueling the AC300+B300 system in just 1.8 to 2.3 hours.
This 3,072Wh setup can power a spectrum of appliances. For instance, it can run an 800W refrigerator for 3 hours, a 1,500W heater for 1.7 hours, and an 8,000 BTU AC unit for 3-5 hours, ensuring well-lit and functional households. The mobility and modular nature of the system, coupled with efficient solar charging, make it a reliable resource for off-grid power during activities such as RVing, on-site work, and barn living. Its applications extend even further-a 100W projector can operate for 26 hours, a 500W kettle for 5.2 hours, and a 1,500W electric hammer for 1.7 hours. Astonishingly, it can even power a 1,800W electric vehicle, extending its range by another 16.5 miles. Those with extensive solar arrays on their rooftops can achieve heightened energy independence, powering both their homes and vehicles.
The good news is that BLUETTl is offering great savings on AC300 products. The AC300+B300 combo is now only $4,998. If adding a BLUETTI PV350 folding panel, normally sells for $1,399, to this combo for only $99, you could save $1,300 directly.
For larger households, BLUETTI presents another alternative, the EP500Pro, whose bundle with one PV350 solar panels enjoys a $1,399 drop from its MSRP of $7,698. This all-in-one power station has a 3,000W inverter and a fixed capacity of 5,100Wh, enough to power most household appliances. It also ensures a seamless power supply during blackouts and a greener lifestyle with its responsive UPS function and 1,200W solar charging.
Beyond Solar Products: Green Actions for a Brighter Future
While BLUETTI's solar solutions make a significant impact, there are numerous other small actions we can take to promote environmental stewardship.
Start by minimizing single-use plastics – carry a reusable water bottle, coffee cup, and shopping bags.Opt for energy-efficient appliances and switch off lights when not in use.Embrace public transport, biking, or walking to reduce carbon emissions.Support local and organic products to reduce the carbon footprint of transportation and pesticides.Conserve water by fixing leaks and using efficient fixtures.Plant trees and create green spaces to combat urban heat islands and promote biodiversity.Reduce meat consumption or try a plant-based diet – livestock agriculture is a major contributor to greenhouse gases.Spread awareness through conversations and social media to inspire others.The list could go on and on. Living green doesn't require monumental changes. Every small effort, when multiplied across millions, has the potential to heal and preserve our planet for future generations.
Your Role in the Green Revolution
As responsible global citizens, the time for action is now. By adopting renewable and clean energy solutions, we can make an immediate and lasting impact on our environment. With summer ushering in the high-yield season for solar energy, the combination of a BLUETTI battery and solar panels presents a remarkable opportunity to live a low-carbon, environmentally friendly life. Remember, as the saying goes, "Without renewables, there can be no future." Let's stand together, embrace clean energy, and pave the way for a sustainable and thriving planet.
Contact:
Amanda Yan
Email: pr@bluetti.com

Topic: Press release summary
Mitsubishi Corporation, is pleased to announce that MC, Suntory Holdings Limited and ENEOS Corporation have reached an agreement to build a supply chain for sustainable PET bottles derived from biomass(1) such as used cooking oil applying a mass balance approach(2) to allocate bio-based materials .
The supply chain is as follows, and bio-based feedstock supplied by NESTE Corporation (President: Matti Lehmus, hereinafter "NESTE") will be used as a raw material to replace fossil naphtha.
1. NESTE will supply bio-based feedstock produced from to replace fossil naphtha. manufactures bio-naphtha from biomass resources such as used cooking oil. Neste uses 100% renewable raw materials such as waste and residue oils and fats, e.g. used cooking oil.
2. ENEOS manufactures bio-paraxylene (PX)(3) derived from bio-naphtha at its Mizushima Refinery
(Using the mass balance method in the production of Bio PX)
3. Production of bio-high purity terephthalic acid (PTA)(4) and resin for bio-PET bottles (PET resin) using bio-PX
4. Suntory utilizes the bio-PET resin to produce sustainable PET bottles for its products
MC is responsible for the management of the entire supply chain mentioned above.
This is the world's first(5) production of sustainable PET bottles using bio-PX derived from bio-naphtha on a commercial scale. By the end of 2023, Bio PX equivalent to approximately 35 million PET bottles will be produced, which will be used as a raw material for Suntory's sustainable PET bottles in 2024.
MC believes the usage of biomass for PET bottles, together with further development of the recycling system, will play an important role in the realization of a low-carbon and decarbonized society as well as in reducing dependency on fossil resources.
For PET bottles, ethylene glycol (MEG), which accounts for about 30% of the main raw material of PET resin used for PET bottles, has been produced from biomass since the past, while the remaining approximately 70% high-purity terephthalic acid (PTA) derived from paraxylene (PX) had not been converted to biomass on a commercial scale.
Through the development of this supply chain, MC will contribute to the reduction of CO2 emissions in comparison with conventional petroleum-derived products(6) by introducing PET resin produced from bio-PX.
MC will continue its efforts to convert various fossil fuel-derived plastics to bio-based plastics for the realization of a low-carbon and decarbonized society.
(1) A concept that expresses the quantity (mass) of biological resources (bio), i.e., organic resources (excluding fossil resources such as oil and coal) derived from animals and plants that can be recycled into energy and materials. Specifically, used cooking oil, etc.
(2) A process that tracks the amount and sustainability characteristics of biomass and enables allocation of such to a specific portion of the product in proportion to the input of the biomass raw materials, when biomass and non-biomass are mixed within the manufacturing and distribution of products.
(3) Paraxylene (PX) is used as a raw material for high-purity terephthalic acid (PTA), a raw material for polyester fibers and PET bottle resin conventionally manufactured from petroleum-derived naphtha.
(4) Purified terephthalic acid (PTA), a raw material for PET bottle resin, produced by oxidizing paraxylene (PX). PET bottle resin is produced by reacting PTA with ethylene glycol (MEG).
(5) As of July 31, 2023, on a commercial scale basis (according to our research).
(6) Based on a joint survey by ENEOS and Wastebox Co., Ltd. Using data from 2021 and information received from the biomass manufacturer.
Inquiry Recipient:
Mitsubishi Corporation
Telephone:+81-3-3210-2171
Facsimile:+81-3-5252-7705
Copyright ©2023 JCN Newswire. All rights reserved. A division of Japan Corporate News Network.
Sustainable fisheries – a win-win
*********************************

     In its goal to upgrade and transform the aquaculture fisheries industry, the Government is planning to launch four new fish culture zones in stages and using new technology to boost the growth and survival rates of the fish harvested.
 
     The Agriculture, Fisheries and Conservation Department (AFCD) set up a modernised mariculture demonstration farm at Tung Lung Chau to showcase how the use of a steel truss cage and new technology is helping to boost the industry.
 
     At the same time, a team from the Polytechnic University is collecting key data at the farm and providing hands-on training for those who wish to join the industry.
 
     News.gov.hk conducted interviews with an AFCD officer in charge, as well as a mentor of the training programme and trainees to discover the benefits behind this sustainable fisheries marvel.
 
     The story is available at www.news.gov.hk/eng/feature today (May 28) in text and video format.
 Sustainable Prefab Builder Masaya Homes Launches Projects Across West Coast

Masaya Homes, a new Bay Area building company that makes homes entirely out of wood grown in reforestation projects, is launching projects across the West Coast and will open its Berkeley showroom in May.

Masaya Homes builds boutique prefab studios, offices and Accessory Dwelling Units (ADUs) using durable teak wood it grows on previously deforested cowpastures in Nicaragua – employing a "seedling to dwelling" business model to produce the most sustainable prefab ADUs on the market and capture thousands of tons of carbon in the process.

Masaya Homes, which already received writeups in The Oregonian and The Press Democrat, offers solutions to both the housing and the climate crisis: creating small, well designed dwelling units out of wood that it produces from 1.2 million planted trees, boosting carbon capture and sequestration in the process.

The company began reforesting in 2008 and started Masaya Co Furniture in 2014. The goal of Masaya Homes and Furniture is to turn all wood grown in the reforestation projects into lifetime quality products. The Berkeley store will showcase both brands together in a sustainable lifestyle experience.

Masaya Homes offers 7 turnkey floor plans ranging from 120 sq. ft. outdoor studios to 3 BR, 2 BA, 1200 sq. ft. well-designed homes. Its designs use a panelized system to fit specific customer needs and maximize lot views. In addition to floor layouts, the furniture for home buyers will be on display at the company's new Berkeley showroom opening in May.

Co-Founders Aram Terry and Olin Cohan met while in the Peace Corps in Nicaragua more than 20 years ago. "Planting trees is at the center of our company: customers keep a Masaya Homes unit or a MasayaCo product for life," says Terry. "Timeless design, sustainable materials, and craftsmanship provide opportunities to make a difference in this world."

As prefab homes gain in popularity, Masaya Homes provides a sleek, ethical choice for buyers tired of particle board, plastic flooring, cheap drywall and other compromising materials. The company is powered by a love for design, the environment, and a desire to create sustainable economic opportunity—which is why it employs hundreds of Nicaraguans at every level, from reforestation at the company's tree farms to fabricating products.

For more information, contact West Coast Sales Manager Trisha Guido at 415-870-7059 or trisha@masayahomes.com.

Visit www.masayahomes.com and you can also find our social channels at MasayaHomes and MasayaCo.

Address: 1911 4th Street, Unit 104 Berkeley, CA 94710

Contact:
Trisha Guido
415-870-7059
trisha@masayahomes.com
Masaya Co
Trisha Guido
503-997-3951
www.masayahomes.com
Sister furniture company from trees we grow:
www.masayacompany.com

Contact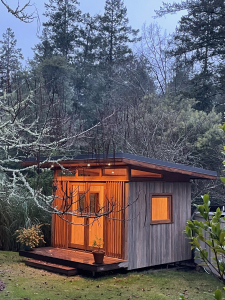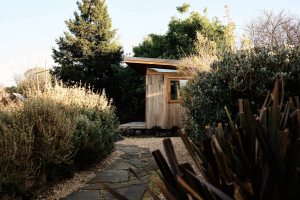 Studio in Petaluma
Sampling of images from completed projects. They have several client videos to share.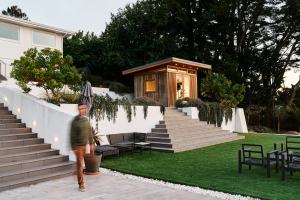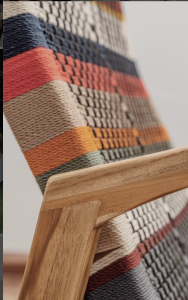 Categories
Architecture
Business
Construction & Building
Environment
Green Products & Services
Home Improvement
Interior Design
Real Estate
Residential Real Estate
The Ministry of Statistics and Programme Implementation (MoSPI) is celebrating 'Azadi ka Amrit Mahotsav (AKAM) week starting from 27th June 2022 by organizing a series of activities. As a part of the celebration, the Ministry organized a half-day seminar today on 28th June 2022 in hybrid mode on the topic "Data for Sustainable Development: India's Environmental Accounts and its role in Policy and Decision Making'.
The seminar intends to provide an accelerated push towards 'valuing nature' and using these values in the global and national statistics aligning with the International Statistical Standard "System of Environment Economic Accounts (SEEA) framework". With the global commitment to the 2030 Agenda for Sustainable Development, the use of the SEEA in the assessment of natural resources has increased manifolds. The SEEA framework is aligned with the SDGs and around 40 global indicators for nine Sustainable Development Goals can be evaluated using SEEA data. These accounts provide a consistent monitoring framework that produces actionable indicators on ecosystem extent and condition, as well as the supply and use of ecosystem services. It can also be used to inform a wide range of climate change related policy questions related to climate impacts and adaptation strategies.
The Ministry of Statistics & Programme Implementation has adopted the SEEA framework in 2018 and has been regularly compiling accounts on various ecosystems. In order to showcase the work done by India in the domain of Environment Accounting and to pave the way for future endeavours toward expanding the coverage of the Environment Accounts in India, the Ministry organised this seminar.
The seminar was held at the India International Centre, Lodhi Road, New Delhi. However, being hybrid in nature, participants also joined the event through other media modes.  The seminar was also live streamed on YouTube and Facebook. The seminar started with the opening session followed by two technical sessions. The event witnessed remarkable participation from all over the nation and international organisations. The recordings of the seminar will be made available in the Ministry's website.
Dr.  G. P. Samanta, Chief Statistician of India and Secretary, MoSPI in his welcome address talked briefly about the initiatives of the ministry in the area of environment accounts including adoption of the System of Environmental-Economic Accounting (SEEA). This was followed by key note address by Shri Suman K. Bery, Vice Chairman, NITI AAYOG who was the Chief Guest of the Seminar. He appreciated MoSPI embracing environment accounts at an early stage and its continuing efforts in this direction. He emphasized the importance of ocean accounts considering the vast coast line the country has and its role in the economy. He suggested that NITI AAYOG and MoSPI should continue its partnership. Other eminent dignitaries included Shri Ashish Chaturvedi, Head Environment, Energy and Resilience, UNDP, India, and Shri Arun Kumar, Senior Economic Advisor, MoEFCC. The central idea that surfaced during the seminar was that environmental concerns do not respect any border and affect all the lives of the current and future generations. It was duly acknowledged that environment and sustainability are the road towards prosperity and policies need to be framed mainstreaming the 'environment' into decision making.  
The first technical session of the event on the theme SEEA perspective and its inter-linkages with SDGs was dedicated to the discussions on the efforts made by India in the realm of Environment Accounting, the linkages of the SEEA and the SDGs and applications of the SEEA at the sub-national level. Since the 'Ocean Account' is one of the priority areas identified in Ministry's Five-Year Strategy Document for Environmental Economic Accounts (2022-2026), the second technical session of the seminar was a panel discussion dedicated to the subject of 'Ocean Accounting' recognizing the significant contribution of ocean and coastal resources to India's economy. The session discussed on various approaches and challenges faced towards development of ocean accounts thereby suggesting the roadmap for ocean accounting in India.    
The seminar underscored the importance of using a conceptual framework that integrates scientific and economic data with traditional accounting principles emphasizing the fact that SEEA can help in framing evidence-based policies which ensures having a sustainable future. It was also stressed that it had become imminent, especially for developing countries like India, to ensure that mechanisms are set up for systematic considerations of the environment in all economic decisions. The seminar was an attempt by NSO, MoSPI to make environment a key dimension in the policy paradigm. NSO, India looks forward towards support and cooperation from all the national and international agencies.
*****
DS/ST


(Release ID: 1837643)
Visitor Counter : 463