(Items may vary.)
WEBWIRE – Thursday, August 4, 2022
Here's what's coming to the item section this week. This collection will be available from 10:00 p.m. PT on August 3, 2022, through 10:00 p.m. PT on August 24, 2022. Have fun out there!
Completion bonus: Punk SetClothing/Accessory




Punk Mask (Black)




Punk Earrings




Sportswear (Orange)




Punk Paint


Hairstyle/Hair Color


Eye Color


Volleyball Gear


Badminton Gear



Official Badminton Racket (City)


Stamps



Punk Pear




Sobbing Strawberry


Titles 1



Expert




Physician




Traveling




Detective


Titles 2



Zany




Face




Hungry




Ravenous
Certain items may vary from player to player.
New to the game? Here's how to earn these in-game items!

As you play online* in random matchmaking, you'll earn points. You can then redeem those points for a rotating selection of in-game outfits, sports accessories, gear, and other customization options for your Sportsmate. The selection of items will rotate each week, so check back in your game or right here and see what's in stock!
You can access online play for the Nintendo Switch™ Sports game with any Nintendo Switch Online membership. To see the different options or purchase a membership, visit the official site.
Chicago, Illinois, 20 July 2021, ZEXPRWIRE, Baby XRP, has launched a deflationary coin with locked liquidity as a safer way to invest in a BSC. Their team believes education and communication are the keys to wise investing.
Baby XRP has been launched as a safe binance smart chain token for investors, with locked liquidity. The project is run by a fully doxxed developer team, as a way to ensure the trust and safety of its investors.

To learn more please visit http://babyxrp.org

The recently launched Baby XRP ensures liquidity by sending 5% of each transaction to a liquidity pool. This process provides liquidity that is directly locked in comparison to the holders in the marketplace. This 5% comes out of the 17% tax applied directly to all transactions, all of which are used to make the tokens a reliable investment.

The tax is broken into four parts, the next being 5% for the ripple effect. This ripple effect is used to ensure stability by encouraging token holders to hold their investments. Through not selling or swapping their investment, diamond hand holders will be eligible after 7 days to start receiving Legacy XRP as rewards. This XRP will be airdropped to their wallets every three days based on the percentage of the total supply they own. Baby XRP rewarded investors $130,000 in XRP legacy coins in the first few days and over $200,000 was rewarded on the next drop! Nearly $250,000 in XRP coins were given to Baby XRP investors on July 18. A special $500,000 XRP drop will be announced in the next few days!
The next part of the tax goes to marketing. 3% of each transaction will be used to attract new investors and holders, to be sure the currency continues to grow. The final 2% goes to making the tokens deflationary. To ensure they continue to grow in value, this 2% will be sent to a dead wallet and removed permanently from the overall supply, which will increase the value of the remaining tokens.

The 17% tax on transactions is also used as encouragement to hold on to invested tokens so that the investment can continue to grow. The team at Baby XRP does not use farming apps, buy-back mechanisms, or bots that manipulate the price. All of the mechanisms used to ensure the stability and continued growth of Baby XRP are straightforward and available for viewing on the website.

The developer team for Baby XRP believes the best way to provide a safe investment space is through education, trust, and open discussion. They provide access to a 24-hour voice chat for their investors so they can learn more about their financial choices, and how to make wise investments to grow their money.

A special marketing bonus of $25,000 worth of BNB will be given away to one lucky Baby XRP investor once a market cap of $50 million is reached!

For more information please visit http://babyxrp.org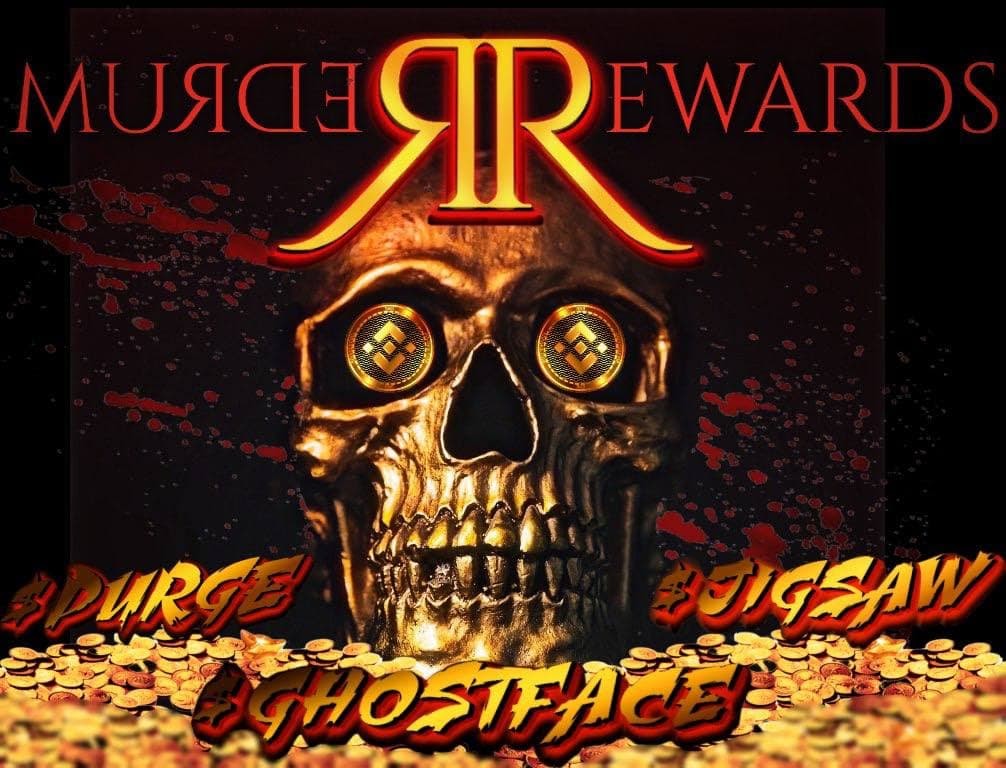 New York, USA, 8 July 2021, The Ghostface Finance Ecosystem has been re-named to Redrum Rewards, the platform has also added another token, making the total types of token three. Redrum Rewards offers benefits to holders, in the form of weekly, daily, and automatic collectible BNB rewards. $Ghostface has become one of the top 10 most visited tokens on CoinMarketCap.
Ushering into a New Era of Rewards Sharing
Redrum Rewards has three major cryptocurrencies, out of which one has been added recently. With every token credited into the user's wallet, the reward amount increases. The platform is based on Binance Smart Chain. The developers are hoping for cryptocurrency users to usher into a new system of earning rewards.

The users will get automatic rewards in the form of BNB credited into their wallet. Redrum Rewards is also quick to understand that one user is transacting with more than one asset. As a result, Redrum Rewards is a multi-token project, with every token having a different purpose.

They also provide better benefits when connected with each other. Once the users have invested, they are given the option to collect their on-time passive income or reinvest them back into the ecosystem.
$Ghostface, $Jigsaw, and $Purge
$Ghostface is a decentralized token system wherein the users make all the decisions with the help of a poll. The users are charged a fee while transacting. Ghostface has a 9% tax rate, and Jigsaw has 11%.

With Ghostface, 4% goes to the Auto Liquidity Pool, 4% to the BNB pool, and 1% to redistribution. With Jigsaw face, 5% goes to the Auto Liquidity pool, 5% to the BNB pool, and 1% goes to the reservation.

A third token is being added into the ecosystem, $Purge – which is also based on BNB. Purge is added to create more sustainability to the platform and, as an extension to it, for the entire ecosystem. The Purge tokens will undergo a 5% burning mechanism every day, which makes them a deflationary asset.

The tax rate on Purge is 15%. Out of this, 3% goes to Purge, Ghostface, Jigsaw BNB pool. 1% goes to the Purge Liquidity pool, and 5% is burned. With $Purge, the best part is that users need not set up a manual claiming system. The Purge rewards are auto-claiming, and the BNB is sent directly to the wallet. This means that the users need not take any action to get the BNB rewards.

Additional information on $PURGE can be found on Ghost.Finance and the users can also become a part of the Telegram Community. Here they can communicate with voice or text chat and ask anything from the 30,000 members strong community.
About Redrum Rewards
Redrum Rewards is the brainchild of 2 developers, and today there are 50 members in the team. As a decentralized system, the community takes all the decisions. The presale for Ghostface and Jigsaw was also decided by the community. The investor community is also directly involved in the decision-making process. The platform works on the principles of security and transparency, as there is the Safety Contract Audit Report. Redrum Rewards is going to become the first proof of concept involving multi-token projects.