ZUG, SWITZERLAND, Oct 18, 2023 – (ACN Newswire) – In an unprecedented-opportunity-driven move, four innovative companies in the travel and marketing sectors – Camino Network, initiated by Chain4Travel, DCM Swiss, 1World Online, and Web3-Solutions – have come together to announce a landmark partnership.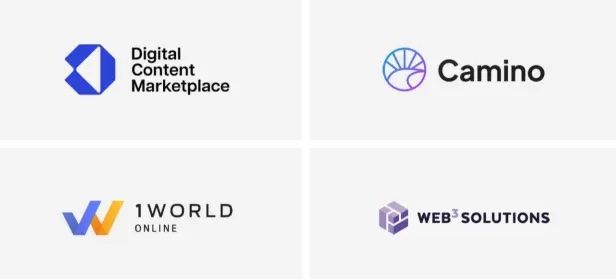 This alliance aims to harness cutting-edge technologies in reshaping the future of travel and tourism experiences and bringing new monetization options and benefits to all ecosystem participants.
We are happy to announce that:
DCM Swiss and 1World Online are becoming Validators at Camino Network.
Web3-Solutions becomes a Regional Partner of DCM: A regional partnership agreement has been signed between DCM Swiss and Web3-Solutions to start the rollout of Web3 Tours services across Austrian cities.
Technological Partnership: The parties have aligned their roadmaps for product technologies to offer groundbreaking experiences for consumers and businesses.
"Adding two stellar companies like DCM and 1World to our network is a thrilling development for us. They're at the forefront of innovation and are bringing a proven working combination of Web2 and Web3 experiences to the Travel sector that is so much needed for a true mass adoption" said Pablo Costillo, Co-Founder and CTO of Camino Network.
"The use of DCM marketplace hosted content for Web3 Experiences brings a plethora of advantages to our regional clientele. It's exhilarating to be part of such a transformative move." said Julia Zolotarenko, DCM Swiss's Founder and CEO.
"After a decade of working on global markets, enabling engagement and native advertising, we see a truly exciting business opportunity to leverage our technologies in delivering travel content via our decentralized network, and reach out to wide audiences with Web3 offers. It's a privilege to collaborate in this venture." said Alex Fedosseev, Founder and CEO of 1World Online.
"Having an innovation-driven set of products at our disposal is becoming a game-changer for Austria's digital transformation and tourism industry in particular. We couldn't be more pleased." said Martin Arnsteiner, Co-Founder and CEO of Web3-Solutions.
This partnership stands poised to redefine the landscape of global and regional tourism by introducing new paradigms for customer engagement, operational efficiency, and business growth. The unique integration of blockchain, AI, and Web3 technologies ushers in a new, transformative era for the travel and tourism industry.
About
Camino Network, initiated by Chain4Travel technology, stands as a leader in blockchain technology for the travel industry. Driven by the Camino token, it offers a multi-faceted network that elevates existing business models and invents novel travel products.
DCM Swiss is a vanguard in technology, specializing in immersive Web3 experiences, from city tours to cruises. Utilizing a blend of artificial intelligence and human intelligence, their platform offers engaging and tailored content.
1World Online is an industry disruptor, focusing on the creation and streamlined delivery of innovative promotional, educational, and travel-related content to its decentralized global network of publishers.
Web3-Solutions is a regional partner focusing on digitizing tourism and related business sectors in Austria.
Contacts:
Chain4Travel:
Vincent Usbeck, VP Sales & Marketing
vincent.usbeck@chain4travel.com
+49 173 362 24 50
DCM Swiss:
Yuliia Zolotarenko, CEO
julia@dcm-swiss.com
+41 79 799 8205
1World Online:
Alex Fedosseev, CEO
alex@1worldonline.com
+1 408 717-0470
Web3-Solutions:
Margarita Slootweg, Co-founder
info@web3-tourismus.at
+43 678 781-0323

Topic: Press release summary
New York, NY – WEBWIRE – Monday, October 9, 2023
In a ground-breaking evolution in the realm of wig making. The hair industrys trusted human hair experts, UNice, release their Bye-Bye Knots Wig. Hand-sewn, custom bleached, and ready-to-wear the UNice Bye-Bye Knots Wig makes luxury premium salon-quality installs easy to achieve at home for even the most beginner of wig wearers.
The Secret Behind the Success of UNice Bye-Bye Knots Wig:
Hand Bleached Knots:
A meticulous four-step bleaching process ensures knotless lace, avoiding over-processing.
The Golden Lace Ratio:
Extensive measurements of over 100 head shapes have resulted in a 7×5 measurement that provides customizable coverage for all head sizes, eliminating the discomfort of ill-fitting wigs.
Invisi U-Line Pre-cut Lace:
Neatly trimmed zigzag lace designed to mimic the natural hairline reduces the chance of visible lines or rough edges.
100% Glueless:
Equipped with a built-in sling comb and adjustable straps, this wig requires no adhesives and provides a breathable, comfortable fit.
Ready To Wear:
The pre-plucked hairline mimics a natural hairline, complete with baby hair for added authenticity.
Always one step ahead of the trends, UNice uses its expertise of over 20 years to create a fresh out-of-the-salon look at home. Beautiful luxurious hair accessible for all is a key component of UNice hair. Autumn Smith, who oversees UNice Bye Bye Knots Wigs, says that Bye Bye Knots Wigs truly embodies one hair for all.
About UNice
UNice is dedicated to inspiring all people worldwide to express their most authentic selves. You cannot be defined and neither should your style. Visit unice.com for celebrity stylists, expert cosmetologists, and hair industry veterans for an unmatched salon experience at any of UNice on-site locations.
 The pandemic has hampered the growth of the fitness industry, which has put aspiring fitness instructors in a difficult position. Not only that but many fitness centers and gyms faced closures due to prolonged lock-downs. Leading to tougher industry standards and lower employment options. W.I.T.S. Education is a fitness training and education organization that offers hybrid courses for students who want a career in the fitness industry. W.I.T.S. is also affiliated with many employer organizations looking to hire trainers with proper accreditation.

The unique aspect of W.I.T.S. education is that they follow the standards of a higher learning educational format like a college. Meaning their graduates can show their certifications on par or to enhance a college degree. Their hybrid training courses allow the students to train through useful and informative virtual "LIVE" online sessions as well as interactive and practical physical sessions at the fitness center labs. Students also get a chance to complete a 30-hour internship that enhance permanent employment. W.I.T.S. Education provides this opportunity at no additional cost, unlike other similar businesses.

Discussing the current state of the fitness industry and their role in it, a spokesperson from the company stated, "At W.I.T.S. Education, our mission has always been to make fitness training a viable career option for some, and that is why our certifications come with NCCA accreditation. We also ensure that our students receive the best training to kick-start their careers, for that we've developed this hybrid system that helps students in pursuing their education in these difficult times and help them get full-time opportunities."

W.I.T.S Education is always striving to offer the best courses in the industry to prospective fitness trainers. They are also the first institutions to get NCCA accreditation for the course certification in the practical skills. Their interactive training sessions ensure that their students are at the top regarding their skills and job prospects. W.I.T.S. designs its courses so that its graduates are skilled enough to work in diverse fitness industries such as personal trainers, health trainers, and even fitness managers at gyms.

About the Company
W.I.T.S. Education is a company that offers certification in all forms of personal training and fitness careers. Their website has a wide variety of courses, including certified health trainer courses, Lifestyle Wellness Coaching, Senior Fitness Specialist, Medical Fitness Specialist, Group Exercise Instructor courses, and fitness management. The company is authorized to work in 39 states in the US. and Canada. They also have the largest university and college networks in the industry. Their online interactive training method produces versatile fitness trainers that can work in different environments.

Contact Information
Facebook: https://www.facebook.com/worldinstructortrainingschools
Email: jdelvec@witseducation.com
Website: https://www.witseducation.com/
S.F.& Wellness, Inc dba W.I.T.S
Jay DelVecchio
(888)330-9487

Contact

Categories
Business
Fitness
Human Resources
Lifestyle