– Four Hyundai Motor Group affiliates, including Hyundai Motor Company, Kia Corporation, Hyundai Mobis and Hyundai Wia, to join RE100 initiatives

– The Group aims to transition to 100% renewable energy between 2040 and 2050

– Other affiliates, including Hyundai Transys, Hyundai Kefico and Hyundai Partecs, agree with purpose and aim of RE100, aligning with the Group's commitment
WEBWIRE – Monday, April 25, 2022
Hyundai Motor Group (the Group) today announced that four key affiliate companies, including Hyundai Motor Company (Hyundai Motor) and Kia Corporation (Kia), are now members of Climate Group's RE100, a global initiative committed to large corporates moving toward 100 percent renewable electricity.
In addition, Hyundai Mobis Co. and Hyundai Wia also become members of Climate Group's RE100. All four affiliates join more than 350 other global firms in the initiative, with plans to accelerate efforts on the use of 100 percent renewable electricity throughout its global operations.
While all four companies aim to transition to 100 percent renewable energy by 2050, each will make independent efforts to achieve targets ahead of schedule, by as early as 2040, depending on energy supply and demand conditions at their respective overseas operations.
Under the goal of carbon neutrality, the four companies plan to establish a joint RE100 response system at global sites where they commonly operate. The Group is considering various ways to procure renewable energy, such as self-production through solar panels, power purchase agreements (PPA) with wind and solar energy producers, as well as purchase through Korea Electric Power Corporation's (KEPCO) 'Green Premium' program.
Other Group affiliates have agreed with the need to transition to 100 percent renewable energy and plan to actively use it at their operations going forward. Hyundai Transys, Hyundai Kefico, Hyundai Partecs, Hyundai Capital, Hyundai NGV and Mocean will cooperate with Hyundai Motor. Kia Tigers baseball club will cooperate with Kia. HL GreenPower, Hyundai IHL and GIT will cooperate with Hyundai Mobis. And Wia Magna Powertrain and Hyundai Wia Turbo will cooperate with Hyundai Wia.
The Group plans to successfully achieve its carbon neutrality goal by various ways as well as RE100 initiatives. The Group will build an eco-friendly smart factory for efficient production, acceleration of vehicle electrification, and support carbon neutrality in its global supply chain.
RE100 is a global initiative led by the Climate Group and CDP, bringing together the world's most influential businesses committed to 100 percent renewable electricity, and has been campaigning since 2014. To be a member, a company must have a significant power footprint (i.e., 100 GWh annually) and are required to submit mid- to long-term renewable energy power securing plans within a year after joining. Over 350 global companies are members of RE100.
TVS Motor Company today announced the successful acquisition of a 75% stake in the Swiss E-Mobility Group (SEMG). The acquisition reaffirms TVS Motor Company's commitment to expansion in Europe through a portfolio of premium and technology leading brands, including Norton Motorcycles and EGO Movement, which were recently acquired.

SEMG is a market-leading provider of e-mobility solutions within the DACH region, operating the largest pure-play e-bike retail chain M-way in Switzerland with close to USD 100M in revenue. The company has a prestigious Swiss mobility brands portfolio, including Cilo, Simpel, Allegro, and Zenith – Bikes. By combining its extensive physical network and e-commerce platform with two online platforms and 31 physical stores, SEMG is able to deliver a seamless and world-class customer experience.
Announcing the acquisition, Mr. Venu Srinivasan, Chairman, TVS Motor Company, said, "TVS Motor has always been committed to sustainability and has been investing in electric vehicles for over 10 years. The increasing global focus on the environment and personal well-being is rapidly accelerating demand for newer mobility solutions, and TVS Motor is investing to drive this change."
Speaking on the occasion, Sir Ralf Speth, Chairman designate, TVS Motor Company, said, "TVS Motor is committed to being at the forefront of e-personal mobility globally. SEMG complements our acquisitions of Norton Motorcycles and EGO Movement and strengthens our commitment to environmental sustainability. We offer our customers a compelling portfolio of technologically advanced and environment friendly products."
Adding on, Mr. Sudarshan Venu, Joint Managing Director, TVS Motor Company, said, "This acquisition furthers TVS Motor's commitment towards e-personal mobility products. We are strengthening our presence in the rapidly growing e-bikes segment. SEMG has strong omnichannel distribution and aspirational brands, including Cilo, Simpel, and Zenith – Bikes. I'm excited to enhance the product range further and scale the company in the DACH region and beyond. I'd like to convey my thanks to CONSTELLATION CAPITAL and Rainer Fröhlich for this foundation which we will build on."
E-bikes are establishing themselves as the de-facto form of personal mobility in Europe due to the increased ease of usage, regulatory support, and overall perception as a sustainable form of transport. With a current penetration of approximately 15% of the total bicycle population in Europe and growing at a CAGR of ~18%, the market for the e-bicycle holds significant growth potential.
Rainer Fröhlich, Founder and Managing Partner, CONSTELLATION CAPITAL, emphasises: "In TVS Motor, we have found the ideal and an exceptionally dynamic partner for SEMG to reinforce and expand the Group's position as a market leader. The strategy of having a global leader like TVS as a majority shareholder not only offers untapped potential in quality assurance and procurement in the global supply chain but also lays the foundation for future expansion of the group beyond national borders."
The acquisition has been made in an all-cash deal through TVS Motor's Singapore Subsidiary, TVS Motor (Singapore) Pte Ltd.
About TVS Motor Company
TVS Motor Company is a reputed two and three-wheeler manufacturer and is the flagship company of the USD 8.5 billion TVS Group. We believe in Championing Progress through Mobility. Rooted in our 100-year legacy of Trust, Value, and Passion for Customers and Exactness, we take pride in making internationally aspirational products of the highest quality through innovative and sustainable processes. We endeavour to deliver the most superior customer experience at all our touch points across 70 countries. We are the only two-wheeler company to have received the prestigious Deming Prize. Our products lead in their respective categories in the J.D. Power IQS and APEAL surveys for five years. We have been ranked No. 1 Company in the J.D. Power Customer Service Satisfaction Survey for consecutive four years. For more information, please visit www.tvsmotor.com.
About Swiss E-Mobility Group AG (SEMG)
The Swiss E-Mobility Group AG was incepted as a part of the CONSTELLATION V fund in 2018, and advised by CONSTELLATION CAPITAL AG, one of Switzerland's leading investment firms. Since then, SEMG has been pursuing a growth strategy combining organic and inorganic opportunities through the acquisition of various companies in the e-mobility industry. SEMG represents a Switzerland based institution in the fast-growing e-mobility market, offering traditional Swiss and other attractive bicycle complementary services via a customer-centric multi-channel strategy in the DACH region. Their portfolio of four own e-bike brands (Simpel, Cilo, Allegro, Zenith) are relevant across all major e-bike segments from E-city, E-mountain bikes to niche segment in Speed Pedelec. SEMG's role as a key distributor of major e-bike brands (Cube, Haibike, Canondale, Kalkhoff, Focus, Stromer, Moustache, KTM, etc.) also provides customers with a holistic range of e-bike products to choose from. For more information, please visit https://www.semg.ch/.
For more information, please contact:
Varghese M Thomas: vm.thomas@tvsmotor.com
K S Harini: ks.harini@tvsmotor.com


Topic: Press release summary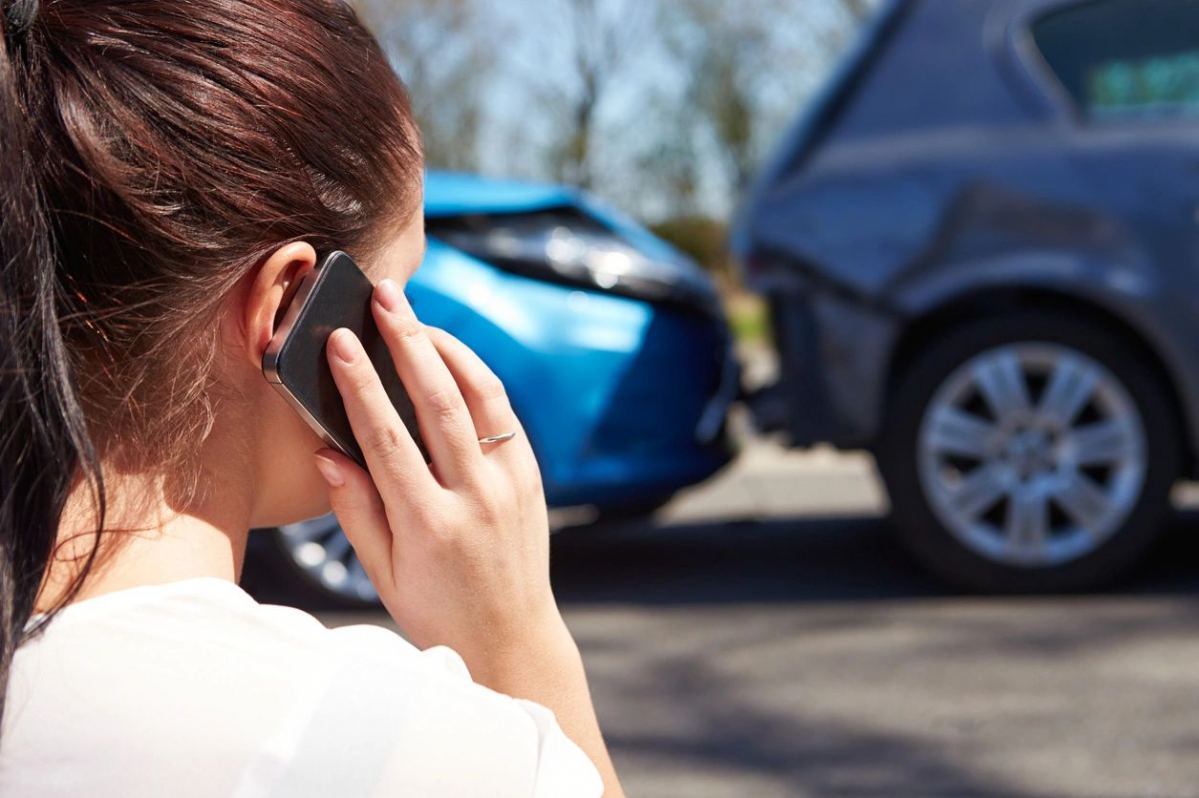 Motor Vehicle Accident
MINEOLA, N.Y. – Sept. 8, 2021 – PRLog — Gregory S. Gennarelli, LLC is pleased to announce that on the first day of trial, and after 3 days of jury selection, we negotiated a settlement in the amount of $1,525,000.00 for a 44 year old passenger in a minivan that was struck by a motorcycle. As a result of the collision, our client sustained a tear to the meniscus in her knee, as well as a tear to the rotator cuff in her shoulder. Both injuries required arthroscopic surgery.
At the time of the accident, our client was working as a school aide for special education students. The accident happened on a group outing when the minivan, being operated by a school employee, attempted to make a left turn into a shopping mall in front of the motorcycle.
The driver of the motorcycle and the driver of the van both claimed that they had the right of way and were not at fault for the accident. The school that owned the minivan also attempted to claim that our client was their "special employee," and could not recover from the school or the driver of the minivan as her remedy was limited to Workers' Compensation benefits. We were prepared to demonstrate that our client was not the school's employee, and that both operators were at fault for the collision and both were responsible for our clients' injuries and damages.
The extent of a car accident victims' injuries is not always known right away. While some injuries may be present themselves immediately, it is not unusual for it to take several days, weeks or even longer for an injury to become apparent. Sometimes, a person might feel immediate pain, or it may develop overnight, but delay going to the doctor or hospital hoping that the pain will go away or for fear of incurring unnecessary expenses that they cannot afford. Some injuries can also get worse over time. In this case, our client did not go immediately to the hospital, but waited several days to seek treatment. Thereafter, she received extensive conservative medical treatment for several years. When the pain was not going away, and her quality of life continued to deteriorate, she ultimately elected to undergo surgery almost three years after the accident.
While insurance companies typically view these "soft tissue" injuries as being worth substantially less than other injuries, proper preparation goes a long way and can greatly impact the outcome, and value, of a case. Not surprisingly, the insurance companies for both vehicles were prepared to argue that our client's injuries were minor; not serious; not related to the accident; degenerative; and had fully resolved. We were prepared to prove that the injuries sustained were serious and substantially impacted our clients quality of life and her ability to work in her pre-accident capacity. It took going to trial and the threat of a verdict against their insured to finally convince the insurance companies to fairly and adequately compensate our client.
If you or a loved one sustained injuries in a motor vehicle accident,  feel free to contact Gregory S. Gennarelli, LLC at 347-921-1950 to discuss how we may be able to help.
https://injurylawyersli.com/f/motor-vehicle-settlement—…
Hyundai Motor Group (the Group) announced its 2021 ZER01NE Accelerator, an open innovation platform to facilitate collaboration between startups and the Group on various projects. This program aims to discover valuable startups and explore the possibilities of strategic usage of their innovative technologies.
Startups can apply to one of the 45 projects derived by the Group's internal teams under eight key themes: mobility and logistics, eco-tech, in-car UX, vision AI, AI analytics, materials, drones, and robot material, and interactive contents.
Startups can only apply for one specific project. The Group's organizations that are responsible for technology developments will be directly involved in reviewing and recruiting the applicants for each project.
Only registered corporations will be eligible for consideration and can submit their application on the official application website from July 1 to July 29.  Results will be announced on September 8th.
Selected startups will be provided with a project development budget and have the opportunity to be evaluated for equity investments.
Since ZER01NE Accelerator was introduced in 2018, 60 teams from nine affiliates of the Group and 73 startups have worked together on 64 collaborative projects. This has led to 39 startups successfully receiving equity investments from the Group.
More details about the 2021 ZER01NE Accelerator can be found on the program's official website.
– End –
About Hyundai Motor Group
Hyundai Motor Group is a global enterprise that has created a value chain based on mobility, steel, and construction, as well as logistics, finance, IT, and service.
With about 250,000 employees worldwide, the Group's mobility brands include Hyundai, Kia, and Genesis.
Armed with creative thinking, cooperative communication and the will to take on any challenges, we strive to create a better future for all.
More information about Hyundai Motor Group, please see: www.hyundaimotorgroup.com
More information about Hyundai Motor and its products can be found at:
worldwide.hyundai.com or globalpr.hyundai.com
Visit the Kia Global Media Center for more information: www.kianewscenter.com
For more information on Genesis and its new definition of luxury, please visit https://www.genesis.com
Disclaimer: Hyundai Motor Group believes the information contained herein to be accurate at the time of release. However, the company may upload new or updated information if required and assumes that it is not liable for the accuracy of any information interpreted and used by the reader.
Rolls-Royce Motor Cars Middle East & Africa and Rolls-Royce Motor Cars Dubai (AGMC) launch new Rolls-Royce Apiary initiative in Dubai 
The Apiary comprising six beehives specially built to withstand Dubai's climate, each containing about 60,000 honeybees 
Launched to mark World Bee Day on 20th May 2021
Project replicates and extends vital conservation and awareness work of the original Goodwood Apiary, established at the Home of Rolls-Royce in 2017
"Together with our partner, Rolls-Royce Motor Cars Dubai (AGMC), we are delighted to introduce our new Apiary – an initiative close to the hearts of everyone in the Rolls-Royce family. Translating the amazing work done over the past four years at the Home of Rolls-Royce to our region is the perfect way to mark World Bee Day. We are committed to continuously raising awareness of the real, present threats facing all types of bees, on whom we all depend to produce much of our food, and safeguard and enhance the biodiversity of our planet.

[i"We would like to thank the Beekeepers Foundation in Dubai for their invaluable supervision and support, and a special thank you to Abu Dhabi Agriculture and Food Safety Authority for supplying the six 'Emirati Queen' bees who will be at the heart of our new population."[/i]

César Habib, Regional Director Middle East & Africa, Rolls-Royce Motor Cars

Rolls-Royce Motor Cars Middle East & Africa and Rolls-Royce Motor Cars Dubai (AGMC) have announced the launch of 'The Rolls-Royce Apiary' in Dubai to mark World Bee Day, 20th May 2021.

The project is modelled on the highly successful Apiary established at the Home of Rolls‑Royce at Goodwood in 2017. The Apiary comprises six beehives, made from cedar and painted white to withstand Dubai's high temperatures and humidity levels. Five of the beehives are named after current Rolls-Royce models – 'Phantom', 'Wraith', 'Ghost', 'Dawn' and 'Cullinan' – while the sixth, 'Spirit of Ecstasy', celebrates the marque's illustrious mascot.

Each hive is home to some 60,000 honeybees, headed by an 'Emirati Queen' bee provided by the Abu Dhabi Agriculture and Food Safety Authority (ADAFSA) and carefully tended by experts from The Beekeepers Foundation, UAE.

The ADAFSA Honeybee R&D Programme seeks to improve the management and sustainability of honeybees in the UAE. Its 'Emirati Bee' breeding programme has produced a line of honeybees, developed from the indigenous Apis mellifera jemenitica bee, that is perfectly adapted to the harsh local environment.

The launch has been timed to coincide with World Bee Day on 20th May 2021. This United Nations initiative aims to strengthen measures to protect bees, which are vital pollinators for almost 90% of the world's wild flowering plants and more than 75% of global food crops. Bees are under significant threat worldwide from intensive and monocultural farming practices, land‑use change, habitat loss, pesticides and rising temperatures linked to climate change.

Rolls-Royce Motor Cars has been actively involved in helping to safeguard these essential, remarkable and highly vulnerable creatures since 2017.

Ayhan Olcer, CEO, Arabian Gulf Mechanical Centre (AGMC), said, "At AGMC, we are committed to enhancing our community and protecting our ecosystem. We are delighted to welcome this initiative to Dubai and continue our efforts to promote sustainability in our business practices"

Mr. Habib added: "With the Rolls-Royce Apiary, we will create a 'buzz' of activity in support of bee conservation. Our Rolls-Royce bees and their Emirati Queens illustrate our commitment and contribution to maintaining the UAE's vital bee population. This project is about highlighting the importance and heritage of the bees in the region and raising public awareness about the role of these exceptional insects in our lives."