The author's book advocating for the Kingdom Rule of Jesus Christ makes a great read for conservative Republicans amid the culture war and increasing liberalism.
San Diego, CA, USA – WEBWIRE – Friday, February 25, 2022
Don't miss George Kosho at his book signing session this coming Tucson Festival of Books.
Author George Kosho will be signing copies of his book "Jesus Christ for President: The True American Patriot – A Strong Leader of a Conservative Republic" (Outskirts Press; 2008) and having a chat with potential readers at the Tucson Festival of Books on March 13, 2022, at 10 AM Arizona Time.
"Jesus Christ for President" was published around the time of the 2008 election. The book pushes the Kingdom Rule of Jesus Christ and asserts the supremacy of the Moral Law over the dictates of man or ecclesiastical order.
"Our hope as a nation does not rest on the dictates of a natural man," said Kosho, "but rather the dictates of the Moral Law. This book will prove that Jesus came to establish a Kingdom Rule and not a religious mandate."
"Jesus Christ for President" will also address issues like:
Is the Bible a religious document or a Constitution to God's Kingdom?
Would Jesus prefer to live under a Democratic or Republic Nation?
What form of Democracy is God against, and why?
What is the difference between a moral and immoral republic?
Is Jesus a pacifist or an activist?
What is the great danger of adding Islam to the Judeo-Christian worldview?
What harm will Shariah law do to America?
Is the separation of Church and State a God thing?
Can one's vote have an effect on his/her eternal life?
How would Jesus vote on Current issues?

"Jesus Christ for President" espouses the idea that the Kingdom Rule of Jesus Christ is the only logical and acceptable way for the nation to move forward, as anything else will never suffice. It is the submission of the nation's institutions to His social and spiritual reign. It is where the cunning and corrupt are held accountable for their actions and the nation's leaders conform their decisions to the dictates of the Moral Law and not the other way around.
"As the True American Patriot, 'Jesus Christ for President' will raise the American flag above all flags and sing its English Anthem. He will fight for its freedom, serve and protect its Constitution, preserve its economy, secure its future, and maintain its longevity."
Order Author George Kosho's "Jesus Christ for President: The True American Patriot – A Strong Leader of a Conservative Republic" on Amazon.
Catch George Kosho at his book signing session at the booth that self-publishing and book marketing company ReadersMagnet will host at the 2022 Tucson Festival of Books.

Jesus Christ for President: The True American Patriot – A Strong Leader of a Conservative Republic

Author | George Kosho

Published date | October 8, 2008

Publisher | Outskirts Press

Book retail price | $16.95
Author Bio
George Kosho was born and raised in Amman, the capital of the Kingdom of Jordan. Growing up he had limited freedoms of expression, religion and speech.

As an American he found it liberating to have freedoms that allowed him to govern himself and grow exponentially from social and political views to language and religion. These freedoms became allies that helped him differentiate between the Arab and the American man's faith and cultures. George Kosho is an Arab by birth, an American by choice. He is passionate with great convictions for our nation, "One Nation Under God."
 Today Black-owned Victor George Spirits announced the Fort Lauderdale Community Redevelopment Agency (CRA) board voted unanimously to provide $2,450,000 to help fund construction cost of a 15,000 square foot facility that will house a distillery, restaurant, cigar bar, whiskey lounge, co-working space and a rooftop bar and lounge located on historic Sistrunk Boulevard.

"This will be a signature project on the Sistrunk Corridor!" said Fort Lauderdale Commissioner, Robert McKinzie.

Victor G. Harvey, owner of nationally distributed Victor George Vodka "VG," through his development company, Northeast 6th Development will use the forgivable loan alongside his own investment and financing provided by a local bank to help transform a once vibrant area back to a destination where neighborhood residents, out of town visitors and other locals can dine, drink, and tour the distillery, tasting new and unique craft spirits. This new building will be named The Victory Building after the historic Victory Theatre once located on Sistrunk. This was the mecca of entertainment for Black people in Fort Lauderdale and the only theatre they could attend up until the end of segregation in 1964.

"As our core brand VG continues to grow nationwide, we are committed to helping our own city grow, particularly the Sistrunk corridor. This has been a long process, but we stayed the course," said Victor Harvey. "Through these difficult times our focus was to keep all of our employees working and get to this point, which we were able to do. This building will allow the creation of several more job opportunities, with most of the hiring coming from within the neighborhood."

Alongside Harvey, a spirits industry veteran and Beverage Scientist, Matthew Spinozzi who holds an MSC in Brewing & Distilling from Heriot-Watt University has been brought on board to oversee operations at the distillery. Spinozzi is a globally recognized sprits consultant, and, previously the Chief of Science and Distilling for Matchbook Distilling Company teaching classes on the flavor science of beverages at the American Distilling Institute, the Bar Institute, and the University of Gastronomic Sciences. Spinozzi is featured on Discovery Channel's Master Distiller. He is also a decorated volunteer firefighter and EMT.

The duo will work together to add additional product lines including whiskey, tequila, hard seltzers as well as non-alcoholic beverages. VG Vodka is distributed in 44 states and available at most major retailers nationwide including Albertsons, Kroger, Trader Joe's and more. It can also be found at several on and off premise locations throughout south Florida and as well as Tampa, Orlando and Jacksonville. This will serve as distribution points for the new products driven by consumer demand.

VG Vodka, locally made and sourced, is gluten-free with all-natural ingredients for a clean smooth taste. The process is small batch and goes through a filtration and oxidation process that purifies and removes harsh congeners and free radicals normally accompanied by fermentation, distillation, and aging. "No hangover, no headache, no burn, just smooth," said Harvey.

VG vodka retails for $19.99 750ml and $27.99 1.75L.

Limited sample bottles are available for the media upon request. Victor Harvey is also available for interviews.

Contact: Ilona Wolpin – 954-298-8784
info@victorgeorgespirits.com
Samples and Interviews Available
Victor George Spirits LLC
Ilona Wolpin
954-298-8784
www.victorgeorgevodka.com

Contact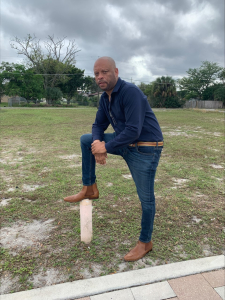 Distillery Lot
Owner Victor G Harvey on property where distillery will be built
Categories
African American
Beer & Spirits
Business
Commercial Real Estate
Construction & Building
Food & Beverage
Society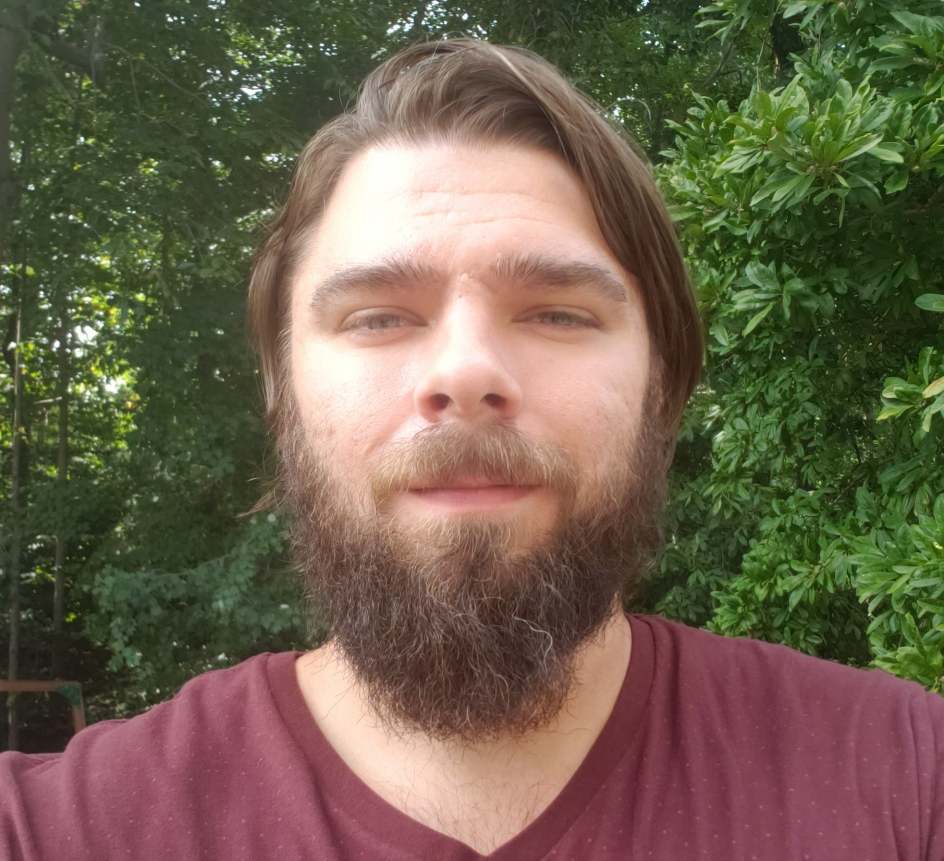 Pete George, Data Scientists/GeoAI Specialist
GULFPORT, Miss. – Sept. 27, 2021 – PRLog — GEO Jobe is pleased to welcome Pete George as a Data Scientist/GeoAI Specialist. Previous to GEO Jobe, Pete was a Software Engineer at NAL Research Corporation and added embedded development to his tool set, working for an AGILE team contracted by the US Government and US Military for private geolocation services, satellite communication, and product development. He gained more knowledge and practice in data handling, extrapolation, interpolation, prediction, correction, and visualization. In addition to Pete's experience, he has extensive knowledge in combining experience, data analytics, and data sciences. Pete brings to the team an eagerness for finding solutions that can be solved better every day with data science, AI, and ML/DL.
Pete graduated from Virginia Commonwealth University with his Bachelor's of Science in Computer Science, with a specialization in Data Science, magna cum laude. In Artificial Intelligence, he has worked with various learning models and robust datasets from start to finish. In Machine Learning and Deep Learning, he has created pipelines to flow data into neural networks (aNNs), worked with regression models, classification, Kalman Filters, and activation functions. He also has specialization in Natural Language Processing, with project experience in scraping data to formulate data sets, perform word sense disambiguation and part of speech classification, and generate AI-driven responses.
With Pete's experience, education and skills, he will be a valuable member of GEO Jobe's development team. GEO Jobe welcomes Pete to his new role as a Data Scientist/GeoAI Specialist and looks forward to his contributions to the company.
"Pete's impressive background and body of knowledge regarding data science and machine learning are invaluable to GEO Jobe's long term expansion goals for GeoAI. GEO Jobe continues to grow as a geospatial industry leader on the subject of GeoAI. I can't wait to announce even more growth in this arena." -David Hansen, Chief Executive Officer, at GEO Jobe.
GEO Jobe is excited to see the team grow, year after year, with talented individuals. GEO Jobe continues to develop new approaches to aid others in the industry with their GIS needs.
You can connect directly with Dale and the GEO Jobe team, via connect@geo-jobe.com.
About GEO Jobe
GEO Jobe is a leading GIS software and geospatial solutions provider, serving over 8,000 organizations globally. GEO Jobe has developed some of the most popular applications in the ArcGIS Marketplace, including Admin Tools for ArcGIS, Backup My Org, Clean My Org, and Mapfolio. GEO Jobe is also a provider of the GEOPowered Cloud for ArcGIS, which is a managed service offering focused on Esri technology. Additionally, GEO Jobe offers professional services centered around Esri's ArcGIS platform including custom software development, platform, and solution implementation, and UAV data collection. Founded in 1999, GEO Jobe is in its 22nd year of operation and has been an Esri business partner since 2002.
Contact:
www.geo-jobe.com
@geojobegis