Brooklyn, N.Y. – WEBWIRE – Wednesday, September 20, 2023
MINI USA is marking Climate Week NYC, the largest annual climate event of its kind, with its North American debut of the new all-MINI Countryman Electric, which makes its first appearance in the U.S. following the World Premiere earlier this month at IAA Mobility in Munich. Expected to arrive on U.S. shores for consumers in the fall of 2024, this evolution for the largest model in the MINI family is another step in the brands journey toward fully electrified mobility and sustainable design.
MINI USA is marking Climate Week NYC, the largest annual climate event of its kind, with its North American debut of the new all-MINI Countryman Electric, which makes its first appearance in the U.S. following the World Premiere earlier this month at IAA Mobility in Munich. Expected to arrive on U.S. shores for consumers in the fall of 2024, this evolution for the largest model in the MINI family is another step in the brands journey toward fully electrified mobility and sustainable design.
The new electric Countryman makes it first presence on American shores at a special panel called Driving Forward: The Transforming of Future Mobility hosted by URBAN-X, the leading urban technology startup platform by MINI, at Newlab in the Brooklyn Navy Yard. URBAN-X, which recently welcomed its 13th cohort of early-stage startups, is committed to fostering more sustainable, livable, and resilient cities by nurturing startups that offer impactful climate technology solutions.
The all-new MINI Countryman Electric is a significant step as MINI moves to becoming a more sustainable and fully electrified brand by 2030. said Mike Peyton, President of MINI Business Innovations LLC, and Vice President of MINI of the Americas Sustainability is also a key mission of URBAN-X, our start-up accelerator focused on climate tech innovations that help make city life better. Thats why its a perfect fit to showcase our next new electric MINI at URBAN-X on the occasion of Climate Week NYC.
A bold new addition to the MINI family, the all-new MINI Countryman Electric boasts a revolutionized digital ecosystem, greater utility, electric power output that keeps the fun to drive spirit going, and a design that is forward-thinking but unmistakably MINI. At the event the New MINI Countryman Electrics North American debut takes place alongside the appearance of the new BMW CE-04 battery electric scooter and the BMW iX5 Hydrogen prototype that showcases the companys development of hydrogen technology for future series production.
The panel at URBAN-X also features Alexander Bilgeri, BMW Group Vice President of Corporate Communications for Human Resources, Production, Purchasing and Sustainability, as the session explores the transforming future of mobility with several start-ups and innovators. As part of the panel Bilgeri is presenting the BMW Group sustainability strategy and the companys plans to meet its decarbonization targets by 2050.
About MINI in the US
MINI is an independent brand of the BMW Group. In the United States, MINI USA operates as a business unit of BMW of North America, LLC, located in Woodcliff Lake, New Jersey and includes the marketing and sales organizations for the MINI brand. The authorized MINI USA dealer organization is represented by a network of 104 MINI full passenger car sales and service dealers located throughout the US. MINI USA began selling vehicles in the U.S. in 2002 with the introduction of the MINI Cooper and MINI Cooper S Hardtops. Since then, the MINI brand in the U.S. has grown to encompass a model range of five unique vehicles.
Journalist notes: Media information about MINI and its range new products to come is available to journalists on-line at MINIUSANEWS.com.
About URBAN-X
URBAN-X is the platform for founders reimagining city life. Built by MINI in 2016, URBAN-X partners with startups to build bold technology solutions for a sustainable planet. Breaking from traditional startup program molds, URBAN-X provides Pre-Seed and Seed-Stage entrepreneurs with individualized and tailored support that accelerates growth and builds successful businesses for the next generation of climate- and city-focused innovators. Core to its platform, URBAN-X offers world-class engineering and design resources, industry-leading investment capital from our venture partner JVP, a global network of investors, policymakers, corporate strategies and end-customers, and premier educational content for a global network of founders. Find URBAN-X on Twitter & Instagram at @urbanxtech and on Facebook at facebook.com/urbanxtech.
Press Release
---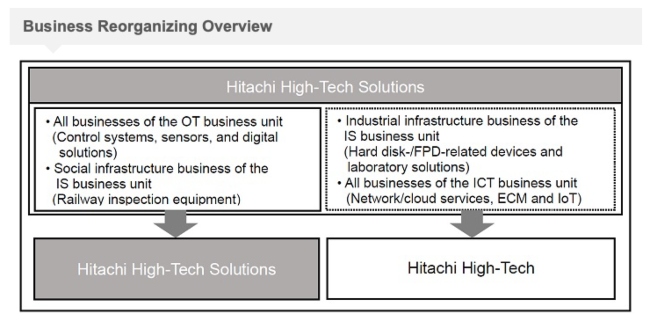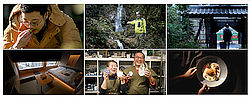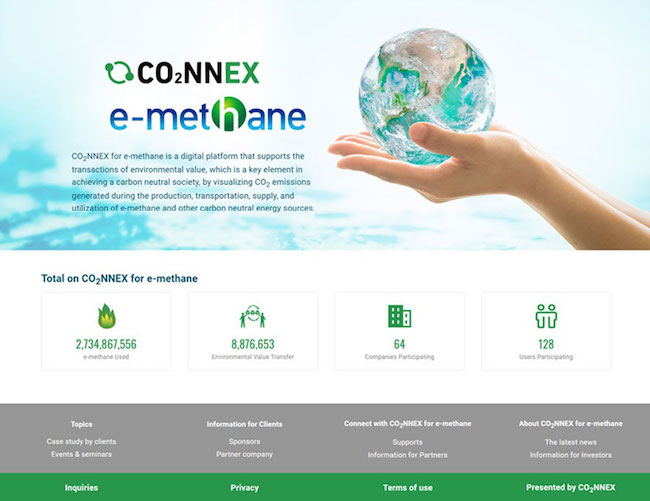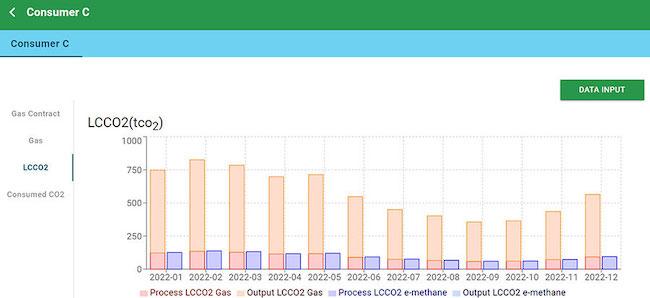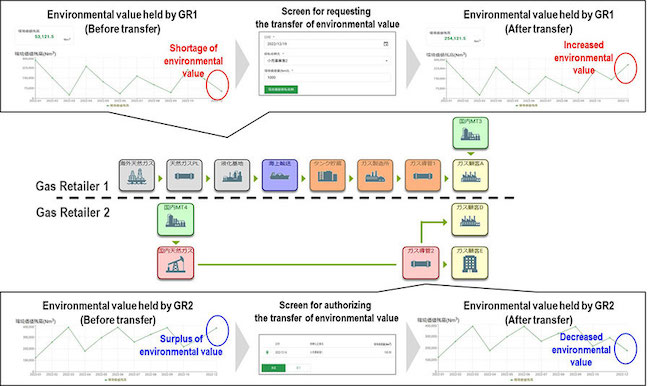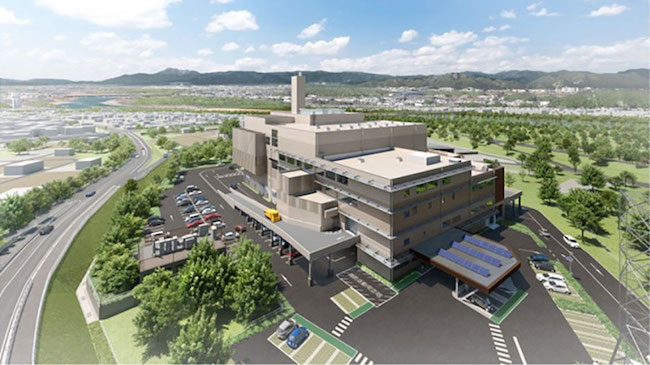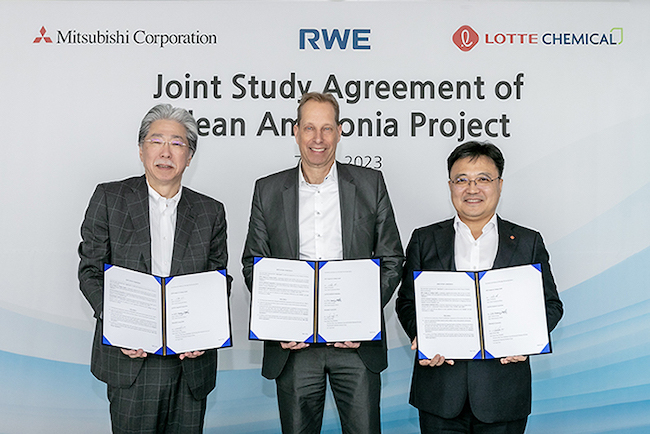 inter airport Southeast Asia 2023 returns in March; exhibition completely sold out after four-year hiatus
Feb 16, 2023 17:35 JST
富士通、トルコ・シリア大地震による被害への支援について
Feb 16, 2023 16:30 JST
日立ハイテク、社会インフラの課題解決力強化に向けて、日立ハイテクソリューションズを再編
Feb 16, 2023 15:30 JST
NEC launches Value Added xHaul Solution Suite with Open Ecosystem
Feb 16, 2023 16:15 JST
Reorganizing Hitachi High-Tech Solutions to Strengthen Capabilities for Solving Social Infrastructure Issues
Feb 16, 2023 14:31 JST
三菱電機、ビル用マルチエアコン室内ユニット「天井カセット形4方向吹出し」新製品発売
Feb 16, 2023 13:30 JST
三菱重工、グループ表彰制度「Best Innovation」で地球環境負荷低減に貢献する活動を表彰
Feb 16, 2023 12:30 JST
サステナブルな旅という視点からみた CNN「The Journey Matters」の東京探検
Feb 16, 2023 11:00 JST
サステナブルな旅という視点からみた CNN「The Journey Matters」の東京探検
Feb 16, 2023 11:00 JST
MHI Group Presents "Best Innovation 2022" Awards for Activities that Contribute to Mitigating Impacts on the Global Environment
Feb 16, 2023 10:35 JST
More Press Releases >>
WEBWIRE – Thursday, September 15, 2022





The new Maserati GranTurismo has taken to the road ahead of its official reveal, in the Modena and Trofeo versions fitted with the V6 Nettuno engine.




GranTurismo is the Brand's true icon and its energy is unstoppable: the high-performance coupé is already travelling many miles, with a selected number of employees from the Maserati Family in the driving seat.




The livery has only one main message: the return of a Maserati icon created 75 years ago.




It all began with the A6 1500, a model with a revolutionary spirit, the forerunner of a class of car that had never been seen before. It would go on to influence the automotive landscape all over the world, and successive generations of Maserati road cars.




Granturismo is a way of life 100% Made in Italy: a type of high-performance car, suitable for long distances and comfortable journeys.




The idea came about after WWII, during the Italian economic boom, when we showed the world our outstanding products, our strength, optimism and carefree attitude, the will to work but also to enjoy ourselves.




At that historic moment, Maserati solved an equation that appeared to be impossible: a new concept of luxury mobility, capable of bringing together performance and comfort.




Today, the energy of the new Maserati GranTurismo generation is now ready to take the Brand ahead into the future, emboldened by its unique style and driven by an innate propensity for innovation.

Mitsubishi Motors Corporation announced that the plug-in hybrid electric vehicle (PHEV) model of the all-new Outlander won the iF DESIGN AWARD 2022 – one of the world's most prestigious design awards – organized by iF International Forum Design GmbH based in Hannover, Germany. This marks the first time that Mitsubishi Motors has received the world-renowned design prize.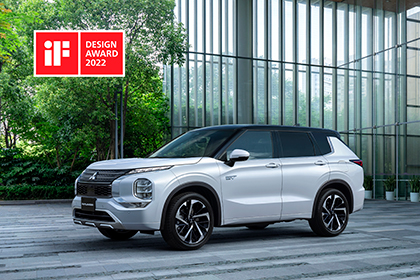 All-new Outlander PHEV model

Since 1954, the iF DESIGN AWARD has honored outstanding design and is recognized as a symbol of design excellence around the world. For the iF DESIGN AWARD 2022, around 11,000 entries submitted from 57 countries were judged by a jury of international design experts based on five criteria – idea, form, function, differentiation and impact.

The all-new Outlander PHEV model is Mitsubishi Motors' flagship model which brings together the best in electrification and all-wheel control technologies, while also utilizing a new-generation platform and an array of advanced technologies. Under the design concept Bold Stride, the exterior features thick, horizontal proportions which produce a bold, fixating presence, and jet tail fin pillars inspired by the vertical tail of airplanes which express the vehicle's powerful and nimble road performance. Inside, materials were carefully selected to enhance the premium feel, while the horizontally-sculpted instrument panel which makes it easy to understand the position of the car while driving adds a feeling of robustness and spaciousness. In winning the iF DESIGN AWARD 2022, the all-new Outlander was especially recognized for its form, function and differentiation.

"We are truly honored that the all-new Outlander, which epitomizes the new generation of Mitsubishi design, has received one of the most renowned design awards in the world," said Seiji Watanabe, division general manager of design, Mitsubishi Motors. "The all-new Outlander has been well received by customers in Japan since the start of sales last December, and this award will give us further momentum to introduce our all-new flagship to even more users."

The winners of the iF DESIGN AWARD are selected in multiple disciplines which include product, packaging, communication and service design, architecture and interior architecture, as well as professional concept, user experience (UX) and user interface (UI).

Website of the iF DESIGN AWARD: bit.ly/3KMnpAc

About Mitsubishi Motors

Mitsubishi Motors Corporation (TSE:7211) -a member of the Alliance with Renault and Nissan-, is a global automobile company based in Tokyo, Japan, which has more than 30,000 employees and a global footprint with production facilities in Japan, Thailand, Indonesia, mainland China, the Philippines, Viet Nam and Russia. Mitsubishi Motors has a competitive edge in SUVs, pickup trucks and plug-in hybrid electric vehicles, and appeals to ambitious drivers willing to challenge convention and embrace innovation. Since the production of our first vehicle more than a century ago, Mitsubishi Motors has been a leader in electrification-launched the i-MiEV – the world's first mass-produced electric vehicle in 2009, followed by the Outlander PHEV – the world's first plug-in hybrid electric SUV in 2013. The company announced a three-year business plan in July 2020 to introduce more competitive and cutting-edge models, including the Eclipse Cross (PHEV model), the all-new Outlander and the all-new Triton/L200.

For more information on Mitsubishi Motors, please visit the company's website at
https://www.mitsubishi-motors.com/en/

Copyright ©2022 JCN Newswire. All rights reserved. A division of Japan Corporate News Network.

PLANO, Texas – WEBWIRE – Wednesday, January 26, 2022
All-New Sequoia Builds Upon Three-Row Toyota SUV Heritage
Capstone Luxury Grade Leads Full Lineup of Full-Size SUVs
Standard Hybrid i-FORCE MAX Powertrain Offers Power, Efficiency
i-FORCE MAX: Impressive 437 hp, 583 lb.-ft. of Torque
Maximum Towing Capacity of up to 9,000 lbs.
Assembled in U.S.A. at Toyota Motor Manufacturing, Texas in San Antonio
Available in Summer of 2022



Much like the coastal redwoods after which it is named, the all-new 2023 Sequoia makes an immediate, indelible impression. The three-row SUV is all new from the ground up, and it aims to elevate the full-size segment with luxurious comfort, impressive technology and breath-taking performance from an efficient new hybrid powertrain.




On the surface, the "Sequoia" name is befitting of this large SUV because of its size. Peeling back the symbolism a bit more, the species of tree is not only the largest in the world but it's also one of the strongest and most stout, known for its longevity with some being nearly 2,000 years old. Seeing the forest for the trees, the "Sequoia" name for Toyota's largest SUV represents its stature in addition to its long-lasting quality, durability and reliability. The all-new 2023 Toyota Sequoia is projected to be available in summer of 2022.




Premium and Powerful




This third-generation Sequoia is completely redesigned and worthy of the "all-new SUV" description. All 2023 Sequoias will feature the powerful twin-turbo V6 hybrid i-FORCE MAX powertrain. First unveiled on Tundra, this exceptional hybrid produces 437 horsepower and 583 lb.-ft. of torque.




i-FORCE MAX isn't just big on power, as this cleverly engineered powertrain features a unique motor generator within the bell housing between the twin-turbo engine and the 10-speed automatic transmission. This design provides both maximum performance and amazing efficiency, and it is designed and built with heavy-duty performance and demand in mind. Fuel economy estimates are not available at this time, but the i-FORCE MAX's output it is expected to be extremely competitive at the top of the segment – and a huge improvement over the previous generation.




Sequoia will be offered in 2WD or the available part-time 4WD system on SR5, Limited, Platinum and Capstone grades. TRD Pro will be offered only in 4WD. The part-time 4WD system relies on a transfer case, controlled via a lever on the center console, to select between 2WD, 4WD high or 4WD low.




Setting Sights on the Open Road




As it should be, the full-size SUV segment is a demanding lot. That means the Sequoia needs to handle a multitude of tasks in stride. Built with this in mind, the all-new SUV is rooted in a modern body-on-frame chassis with a fully boxed frame that shares architecture with the all-new Tundra and all-new global Land Cruiser (which shares its platform with the Lexus LX). The core objective of this platform is to provide excellent handling, supreme comfort and impressive capability.




The engineering team behind this next-generation frame was able to increase rigidity and improve ride comfort by utilizing new techniques, such as new laser welding technology that helps reduce mass and weight in areas it's not needed while reinforcing the areas that need it most.




Sequoia features an independent front suspension and adopts a new rack-mounted electronic power steering system for improved steering feel. A modern multi-link rear suspension is employed out back to offer a smooth ride and create opportunity to add the available Load-Leveling Rear Height Control Air Suspension and Adaptive Variable Suspension (AVS) for those looking to tow regularly.




The three-row SUV offers a range of configurations for seating and cargo. Depending upon the grade, second-row passengers get bench seating or captain's chairs, either of which recline for passenger comfort or fold down/tumble forward if larger cargo space is needed. The third-row passengers benefit from a spacious reclining backseat with available power folding, but the third row also gets one of the most noteworthy new features on Sequoia: the exclusive Sliding Third Row with Adjustable Cargo Shelf System. This segment-first feature allows the third row to slide with 6 inches of adjustment range. The third row can also fold down to complement the different storage positions of the new Adjustable Cargo Shelf System: a removeable shelf that can be set in a variety of storage positions depending upon the situation. The Cargo Shelf System is designed to offer the ultimate flexibility in rear cargo and storage needs.




Since full-size SUVs need to do it all, towing – whether it be a trailer, boat or RV – is high on that list of demands. That's why the all-new Sequoia offers up to an impressive 9,000-pound maximum towing capacity, a nearly 22% increase over the prior generation. 




Towing can be an intimidating proposition for some drivers. Not to worry! Towing becomes a less daunting task thanks to impressive technology available on Sequoia. The Tow Tech Package, available on all grades but standard on TRD Pro and Capstone, offers a suite of features that include Trailer Backup Guide to aid in backing up the SUV with a trailer, and Straight Path Assist which helps provide steering control to keep the trailer straight on its intended path when backing up.




Drive Mode Select is an all-new feature on Sequoia, offering different driving modes depending upon driver preference, and it includes standard settings Eco, Normal and Sport. With available Load-Leveling Rear Height Control Air Suspension and Adaptive Variable Suspension settings expand to include Comfort, Sport S+ and Custom. Using the SPORT or SPORT S+ settings, for example, the i-FORCE MAX powertrain makes use of the electric motor's instantaneous responsiveness. While the electric motor does the bulk of the work at lower speeds, once above 18 mph, the gasoline engine assumes primary operation for excellent performance in the mid- and high-speed range. When in TOW/HAUL mode, the i-FORCE MAX system is constantly in tandem operation to provide impressive acceleration and torque for towing needs.




The view around this stunning SUV is improved as well due to Sequoia's plethora of cameras, displaying multiple exterior angles that are viewable from the available 14-inch touchscreen or the available digital display rearview mirror. Those trailering will appreciate Panoramic View Monitor, which displays a top-down view of the SUV and the area around it. Options include a rear split view to show what's nearby on each side of the trailer, and a hitch view to assist with trailer connecting. For the first time on Sequoia, factory available power folding, extending and retracting tow mirrors can provide added peace of mind when pulling a trailer. 




Three Rows, Five Grades




Sequoia offers space for families who need it – whether that be to haul passengers, gear or both. It will be available in five grades that include SR5, Limited, Platinum, TRD Pro and the new-to-Sequoia Capstone grade. Each grade has its own unique look and feel, but the team at Toyota's North American design studio Calty was responsible for the styling and had primary objectives that would carry across the lineup.




"Our primary design goal for Sequoia was to create a sophisticated, yet tough and active lifestyle SUV that looks capable of handling a diversity of big adventure needs," says Calty President Kevin Hunter. "That holds true whether it's a night out on the town with friends, towing a boat to the lake with family or taking a more extreme off-road adventure."




Sequoia's grade lineup starts with the well-equipped SR5 that offers a strong foundation of power, efficiency and technology. It touts impressive standard features that include the i-FORCE MAX powertrain that is mated to the standard 10-speed automatic transmission, standard Toyota Safety Sense 2.5, moonroof, heated seats and more. It also features a standard 12.3-inch digital instrument display and Panoramic View Monitor (PVM). When upgrading to the SR5 Premium package, Sequoia adds the 14-inch Toyota Audio Multimedia display, power third row, hands-free liftgate, Softex seats, and cabin and cargo 120-volt power outlets.




Also available on SR5 models is the TRD Sport package, which upgrades the standard 18-inch wheels to 20-inch matte black TRD wheels. To complement sporty handling, it adds TRD sport-tuned Bilstein monotube shocks and TRD-tuned springs. Inside TRD accents include aluminum pedals and a red TRD push-button start.




Limited builds upon the SR5 with a clear emphasis on added convenience. Not only does it gain a standard 14-inch Toyota Audio Multimedia touchscreen, but it also adds standard heated/ventilated front seats with memory settings, standard heated steering wheel, power-folding third row and hands-free power liftgate. Limited also receives standard second- and third-row manual sunshades to keep the back half of the SUV sun-free, when needed.




Available for both SR5 and Limited 4×4 models is the first-for-Sequoia TRD Off-Road package. Whereas TRD Sport is more focused on the on-road qualities, TRD Off-Road enhances off-road capability with the addition of a selectable locking rear differential, Multi-Terrain Select that helps controls wheel spin for improved traction and Downhill Assist Control to aid with steep descents. Crawl Control also comes standard, functioning as an off-road cruise control for low-speed trail navigation in 4WD Low. To keep a better eye on trail obstacles, TRD Off-Road also comes with Multi-Terrain Monitor to provide a better view of hard-to-see spots for the driver. TRD-tuned Bilstein monotube shock absorbers and TRD-tuned springs are added, and a red front axle driveshaft provides added flair. Inside, aluminum gas/brake pedals are included, and a red TRD push-button start button adds to the performance look and feel. Both SR5 and Limited are outfitted with unique 18-inch alloy wheels unique to the package.




Stepping up to the Platinum grade puts an emphasis on added comfort and premium features, thanks to heated and ventilated front and second-row, second-row captain's chairs, standard 14-speaker JBL® Premium Audio system, standard panoramic moonroof, standard Head-Up Display and more. High-grade LED headlights and taillights are added, along with sequential turn signals. Rain-sensing wipers are added to Platinum, as is standard Qi wireless charging.




TRD Pro is a great option for adventure-minded families that plan to get off the beaten path regularly. TRD Pro is not just an off-roader though, as it is loaded with premium features such as standard second-row captain's chairs, TRD heated steering wheel and TRD accents on the seats and shift knob. TRD Pro comes with additional cargo hauling options thanks to the TRD roof rack. TRD-tuned FOX internal bypass shocks offer a smooth on-road ride, but most importantly, they can confidently handle off-road terrain when the trail gets rough. A 1/4-inch aluminum TRD front skid plate offers added trail protection. Sequoia TRD Pro also offers additional trail capability with a standard selectable locking rear differential, Multi-Terrain Select, CRAWL Control and Downhill Assist Control. TRD Pro proudly sports a heritage-inspired "TOYOTA" grille with an embedded TRD light bar and marker lights toward the top of the grille. It's equipped with Pro-specific black 18-inch TRD alloy wheels with an increased offset to provide a wider stance. A dual TRD Pro exhaust tip provides added growl and visual appeal.




The Capstone grade sits atop the Sequoia lineup, building upon the great features of Platinum while adding additional top-shelf features to make it the most luxurious Sequoia to date. Capstone features unique chrome accents to provide an upscale appearance, with the most eye-catching feature being the standard 22-inch chrome wheels – a first for Sequoia and exclusive to Capstone. The premium cabin experience begins at the first step with standard power running boards that provide access to the standard semi-aniline leather-trimmed seats. Not only are the seats luxury-grade, but they also tout stylish perforation and a Capstone-exclusive black-and-white color combination. The center console and passenger-side dash are accented with authentic American Walnut with an open-pore finish that highlights the wood grain. On the dash, the Walnut pieces surround a Capstone logo that is accentuated with LED mood lighting when the doors are opened. To help provide an even quieter cabin, Capstone is the only Sequoia grade to feature acoustic glass in the front doors for more exterior sound deadening.




A wide variety of colors are available on the all-new Sequoia, including White, Wind Chill Pearl, Celestial Silver, Lunar Rock, Magnetic Gray Metallic, Blueprint, Army Green, Midnight Black Metallic, Smoked Mesquite, Supersonic Red and the TRD-exclusive Solar Octane. Premium paint colors* Wind Chill Pearl and Supersonic Red are available, and the premium color Solar Octane is exclusive to TRD Pro models.




*Premium paint colors will be available for an additional cost. Pricing will be available closer to the on-sale date.




New Toyota Audio Multimedia




Sequoia will be fitted with the new multimedia system first launched in Tundra. It is headlined by a large 8-inch or available 14-inch touchscreen that controls the all-new Toyota Audio Multimedia system designed and engineered by Toyota's Texas-based Connected Technologies team. The Toyota Audio Multimedia system offers an improved user experience thanks to new sight, touch and voice activation. With Intelligent Assistant available through Drive Connect*, simple phrases like "Hey Toyota" awakens the system for voice-activated commands to search for directions, find POIs, adjust audio controls, change the cabin temperatures and more. The cloud-based native navigation system offered through Drive Connect allows for real-time Over the Air updates for mapping and Points of Interest (POI), and Google POI data is integrated to ensure up-to-date search capability. It also supports standard wireless Apple CarPlay® and Android Auto compatibility.




Toyota Audio Multimedia allows for simultaneous dual Bluetooth phone connectivity. A Wi-Fi Connect subscription offers 4G connectivity for up to five devices by turning Sequoia into an AT&T Hotspot*, and it also offers the ability to link your separate Apple Music® and Amazon Music subscriptions to your vehicle with Integrated Streaming.




Active Safety System: Toyota Safety Sense




All Sequoia grades come standard with Toyota Safety Sense 2.5. This active safety system includes Pre-Collision System with Pedestrian Detection that features multiple enhancements over the previous generation, including not only detecting the vehicle ahead but also a pedestrian in low light, bicyclist in daytime, an oncoming vehicle and a pedestrian at intersections when making a turn. At intersections, the system is designed to detect an oncoming vehicle or pedestrian when performing a left-hand turn and provide audio/visual alerts and automatic braking in certain conditions. Emergency steering assist is an additional function designed to detect pedestrians and stabilize the driver's emergency evasive steering maneuvers and help prevent lane departure.




Sequoia will be equipped with Dynamic Radar Cruise Control (DRCC). Lane Departure Alert with Steering Assist is designed to notify the driver via audible and visual alerts and slight steering force if it senses the vehicle is leaving the lane without engaging a turn signal. When DRCC is set and engaged, Lane Tracing Assist uses visible lane markers or a preceding vehicle to help keep the vehicle centered in its lane.




Automatic High Beams are designed to detect preceding or oncoming vehicles and automatically switch between high beam and low beam headlights. Road Sign Assist is designed to recognize certain road sign information using a forward-facing camera and display them on the multi-information display (MID).




Toyota's Rear Seat Reminder comes standard on Capstone and all 2023 Sequoias. The feature can note whether a rear door was opened within 10 minutes of the vehicle being turned on, or at any time after the vehicle has been turned on, with a reminder message in the instrument cluster after the engine is turned off, accompanied by multitone chimes.




In addition to the TSS 2.5 system, other standard safety features include Blind Spot Monitor, which is designed to help detect and warn you of vehicles approaching or positioned in the adjacent lanes. Rear Cross Traffic Alert can offer added peace of mind by helping to detect vehicles approaching from either side while backing out and alerting you with a visual and audible warning. The Front and Rear Parking Assist with Automatic Braking is designed to implement brake control when there's a possibility of a collision with a stationary object, approaching vehicle or while parking.




Limited Warranty and ToyotaCare




Toyota's 36-month/36,000-mile basic new-vehicle warranty applies to all components other than normal wear and maintenance items. Additional 60-month warranties cover the powertrain for 60,000 miles and corrosion with no mileage limitation. Hybrid-related components, including the battery control module, hybrid control module and inverter with converter, are covered for 8 years or 100,000 miles, whichever comes first. The hybrid battery is covered for 10 years or 150,000 miles, whichever comes first. Toyota dealers have complete details on the limited warranty. Sequoia also comes with ToyotaCare, a plan covering normal factory-scheduled maintenance and 24-hour roadside assistance for two years or 25,000 miles, whichever comes first.




*Certain features include a trial period at no extra cost upon original date of new vehicle purchase or lease. After the trial period ends, a paid subscription is required. More details on trial periods and subscription-based features can be found at https://www.toyota.com/connected-services/.




About Toyota

Toyota (NYSE:TM) has been a part of the cultural fabric in North America for more than 60 years, and is committed to advancing sustainable, next-generation mobility through our Toyota and Lexus brands plus our 1,800 dealerships.




Toyota has created a tremendous value chain and directly employs more than 47,000 in North America. The company has contributed world-class design, engineering, and assembly of more than 40 million cars and trucks at our 15 manufacturing plants, including our joint venture in Alabama that began production in 2021.




Through the Start Your Impossible campaign, Toyota highlights the way it partners with community, civic, academic, and governmental organizations to address our society's most pressing mobility challenges. We believe that when people are free to move, anything is possible.