SHENZHEN, CHINA – WEBWIRE – Friday, February 4, 2022
BYD announced New Energy Vehicles (NEV) sales totaled 92,926, soaring 367.6% of sales in January 2021. Overall, BYD sold 95,180 passenger cars in January, up 126.1% year-over-year.
The strong sales start for 2022 comes after annual sales of nearly 600,000 vehicles in 2021.
BYD sold 46,386 pure electric vehicles in January, up 220.7% year-over-year. Meanwhile, BYD Dual Mode models sold 46,540 units, rocketing 760.6% year-over-year, thanks to its advanced DM-i super hybrid technology.
The flagship BYD Han model, a mid to large sedan, sold 12,780 units in January, marking the fifth consecutive month with a sales volume exceeding 10,000 units. Along with the Han, the Tang SUV achieved a sales volume of 9,060 units, revealing superb product power.
Addition to that, EA1 (code name), the very first production model built upon the e-platform 3.0, hit a monthly sales record at 10,602 units.
In addition to the strong sales start to 2022, Brand Finance, the world's leading brand valuation consultancy, listed BYD at the top of its 2022 Global 500 report.
ABOUT BYD
The Official Sponsor of Mother Nature™, BYD, the world's leading electric vehicle company, is dedicated to creating a "total solution."  Globally, BYD has committed to corporate social responsibility, deeply monitoring our supply chain in terms of human rights, environmental safety, hazardous substance control and intellectual property rights. We only select suppliers who share our commitment to just labor practices, human rights standards and the environment. For more information, please visit https://byd.com/ or follow BYD on LinkedIn, Twitter, Facebook and YouTube.



           Gas Authority of India Limited has commenced India's first-of-it's-kind project of mixing hydrogen into natural gas system at Indore, Madhya Pradesh. The hydrogen blended natural gas will be supplied to Avantika Gas Limited, one of GAIL's Joint Venture (JV) Company with HPCL, operating in Indore.




In line with the National Hydrogen Mission, GAIL has started hydrogen blending as a pilot project to establish the techno-commercial feasibility of blending hydrogen in City Gas Distribution (CGD) network. This project marks the stepping stone of India's journey towards hydrogen based and carbon neutral future.




GAIL started injection of grey hydrogen at City Gate Station (CGS), Indore. This grey hydrogen would subsequently be replaced by green hydrogen. GAIL has already obtained necessary regulatory permissions to commence the project. GAIL has also engaged domain experts to carry out the impact assessment of blending of hydrogen in natural gas.




GAIL has always been committed to the growth of a gas-based economy in India and to India's vision of a greener and cleaner environment. As our country is moving forward with ambitious goal of achieving a carbon-neutral and self-reliant future, this project is a significant step in that direction.




It is expected that this pilot project would help in creation of a robust standard and regulatory framework in India to cover the aspects of injecting hydrogen into natural gas. This will pave the path for carrying out more similar projects in India.




***********




YB/RKM






(Release ID: 1794428)
Visitor Counter : 409












Initially up to 2,000 weekly vaccinations
Michael Niggemann: "Lufthansa employees make important contribution to society."
Crews and employees with personal customer contact receive vaccination offer first
Lufthansa began vaccinating the first employees in Germany. In the first week, 2,000 vaccine doses will be available and can be administered by the Group's Medical Service in Munich, Frankfurt and Hamburg. The initial focus is on those colleagues who have personal contact with customers, such as aircraft crews or employees at the stations.
"Since the beginning of the pandemic, our employees have also been making an important contribution to society. With our flight and cargo services, we give travelers the security of being able to perform socially or economically important tasks, for example. We are pleased to now be able to offer our employees a vaccination," says Dr. Michael Niggemann, Chief Human Resources Officer Lufthansa Group.
Lufthansa recommends that its employees take advantage of the opportunity to be vaccinated.
NTPC , a Maharatna PSU under Ministry of Power continues its fight towards COVID and the dedicated team of power professionals are leaving no stone unturned  to control the disease from spreading. Continuing its effort against COVID, NTPC Bongaigaon Medical Cell today made the NTPC Bongaigaon COVID Care centre operational in association with Apollo Telehealth Services . It was inaugurated yesterday by Shri Subrata Mandal, CGM, NTPC on 25th May,2021 who inspected the facilities available.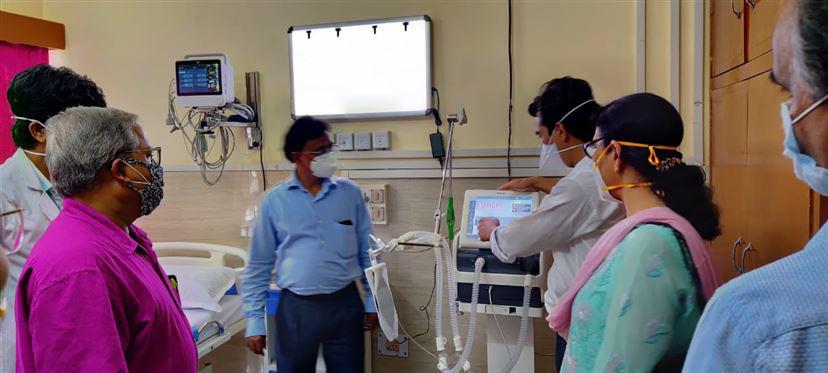 The centre incorporates state-of-art technology to manage COVID cases at remote locations. The COVID care centre is equipped with 10 COVID beds, each equipped with a multipara monitor for continuous monitoring of temperature, SPO2, heart rate, blood pressure and respiratory rate.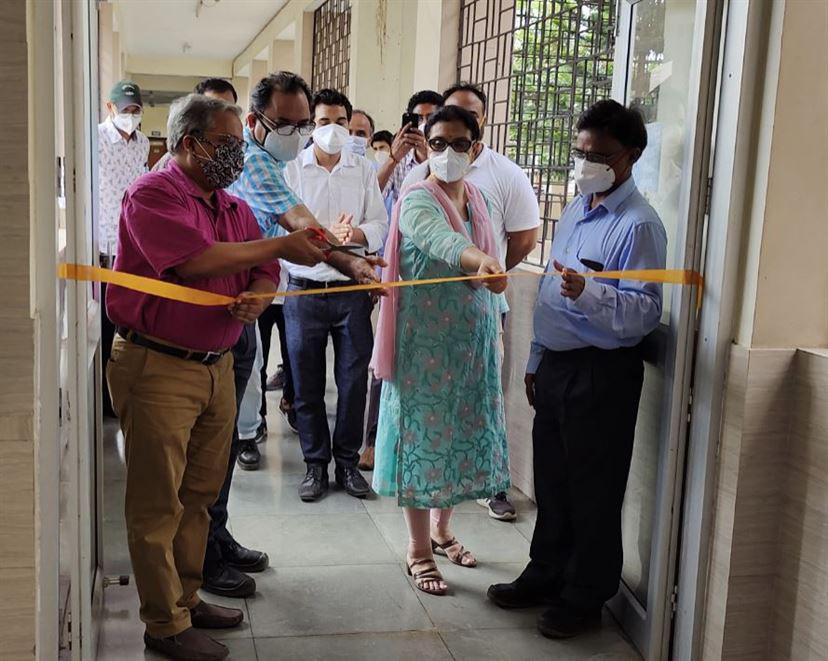 One e-ICU which is equipped with invasive ventilators, multichannel bedside monitor, webcam and LED television connected to Apollo, Chennai for real time monitoring of critically ill patients are also being installed in the centre. Besides 2 BiPAP machines for non-invasive ventilation, 7 oxygen concentrators and oxygen cylinders for oxygen support, Point-of-care diagnostics for assessment of d-dimer, troponin, CRP, ABG and ECG, 2 cart on wheels for easy accessibility of emergency medicines and equipments such as pulse oximeter, IR thermometers etc. makes the centre well equipped to deal with any kind of exigency. Besides 2 kiosks for sample collection, 6 doctors and 10 nurses will be providing round the clock services to the patients.
***
SS/IG
(Release ID: 1721806)
Visitor Counter : 2