From February 14 to April 23, 2023
WEBWIRE – Monday, December 26, 2022
Paul Strand
Born in New York, Paul Strand (1890-1976) began studying with the social photographer Lewis Hine and later became close friends with Alfred Stieglitz, a photographer and pioneer in the introduction of modern art in the United States. Strand managed to merge these two trends and continued to explore until laying the foundations of modern photography and anticipating what in later years will be known as straight photography. His knowledge of contemporary art derived from his personal contacts with artists and art theorists, his intuition and his powers of synthesis all led him to create a body of work outside of his own time.
An exhibitionorganized by the Fondation Henri Cartier-Bresson with the collections of theFundacin MAPFRE, Madrid.
Henri Cartier-Bresson, Helen Levitt – Mexico
In 1934, Henri Cartier-Bresson (1908-2004) signed up for a French ethnographic mission which was supposed to take him to Argentina. In the end, the mission was suspended and the twenty-six- year-old photographer spent a year in Mexico, literally fascinated by the country. In March 1935, he left Mexico City for New York to prepare the exhibitionDocumentary and Anti-Graphic Photographs at the Julien Levy Gallery, featuring many of his Mexican photographs. Helen Levitt met him (together with Manuel Alvarez Bravo and Walker Evans) at the time of this exhibition and helps him to make his prints. The exhibition left a deep impression on her and confirmed her desire to become a photographer. Helen Levitt then began to photograph New York and became the assistant of Walker Evans. In 1941, she set off to Mexico where she was to spend several months. I would never have decided to go to Mexico without having seen Henri Cartier- Bressons images. Equipped with a Leica, she produced the only major body of work created outside of NYC, on the only trip she has ever undertaken.
The Fondation HCB will be closed to the public from 30 January to 13 February 2023 included.
Misogyny Papers/Apology (Harriet's Gaze IV)

BEDMINSTER, N.J. – Sept. 21, 2022 – PRLog — The Center for Contemporary Art ("The Center") is pleased to announce two new fall exhibitions on view September 30 – December 9, 2022.  The opening reception on Friday, September 30 from 6-8 p.m.is free and open to the public.

Beneath the Surface, is a juried exhibition of the Northeast Feltmakers Guild. The Northeast Feltmakers Guild was founded in March 2002 as a way of bringing together the many talented felt artists throughout the United States, primarily in the Northeast. The Guild's goals are to promote felted fiber art, increase awareness of the feltmaking process, and offer a forum for feltmakers where information can be shared regarding techniques, material resources, critiques, and marketing. Jurors for Beneath the Surface, Wes Sherman and Patricia Spark, selected 54 works representing the work of 36 artists.

Exhibiting Artists: Sibel Adali, Leslie Alexander, Colette Ballew, LadyK Bennett, Marsha Biderman, Robin Blakney-Carlson, Josephine Dakers-Brathwaite, Judith Daniels, Linda Doucette, Lyn Falcone, Susan Getchell, Rae Gold, Carol Ingram, Kerstin Katko, Denise Kooperman, Helene Kusnitz, Cathy Lovell, Rachel Montroy, Charlotte Moore, Irina Moroz, Malgorzata Mosiek, Joy Muller-McCoola, Sara Pearsall, Debbie Penley, Stacey Piwinski, Etta Rosen, Barbara Ryan, Cathy Schalk, Tshen Shue, Ellen Silberlicht, Catherine Stebinger, Dayna Talbot, Linda Tomkow, Christine Vogensen, Nancy Winegard, Miriam Young.

Sherman has been an artist for nearly 30 years. An adjunct professor, Sherman teaches at William Paterson University and Raritan Valley Community College. He received his MFA at Rutgers University, where he studied with his mentor Tom Nozkowski. Spark is the author of "The Watercolor Felt Workbook-A Guide to Making Pictorial Felt", "Making Faces, Using Wet and Dry Felting Methods", "Fundamentals of Feltmaking", and "Scandinavian Style Feltmaking."

Misogyny Papers/Apology: Victor Davson features the work of Victor Davson, curated by Cynthia Hawkins, Ph.D. Davson explains in his artist statement, "My sensibility as an artist is shaped by my early childhood in Guyana and by the anti-colonial struggle for independence in the 1960s….Misogyny Papers/Apology draws on this spirit of resistance and on a wellspring of socially engaged art. It is my attempt to bring into relief the issues of gender bias, political violence and discrimination against women. In creating a body of work that confronts the dehumanization of women I also confront a system that dehumanizes me as a man who is Black."

Davson was born in Georgetown, the Capitol of what was then British Guiana. He received a BFA degree from Pratt Institute, Brooklyn, New York and cofounded Aljira, a Center for Contemporary Art to support artists outside the mainstream. His thinking is heavily influenced by the anti-colonial politics of the Caribbean, and by the intellectual powerhouses of that period.

Curator, Dr. Cynthia Hawkins, is an abstract painter and scholar whose research encompasses race, identity, early African American art history, and theory. She has presented lectures based on her dissertation research African American Agency and the Art Object 1868 – 1917. She received a Ph.D. from University of Buffalo, an MA in Museum Studies from Seton Hall University, and an MFA from Maryland Institute, College of Art. Hawkins is currently serving as interim assistant director of collections at Kenkeleba House Museum, and lives in Rochester, New York

The Center is located at 2020 Burnt Mills Road in Bedminster, NJ. For further information, visit www.ccabedminster.org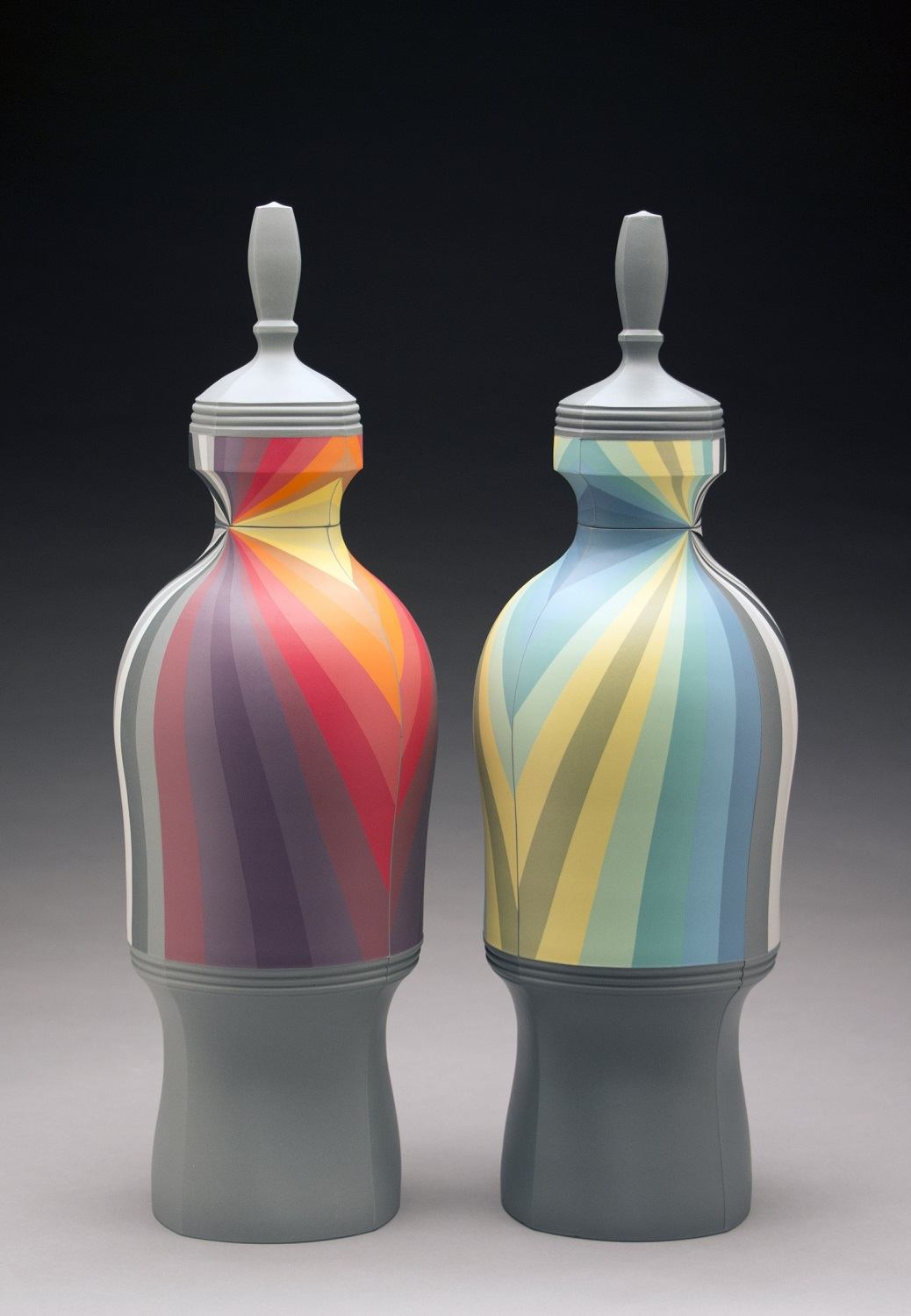 Warm And Cool Containers By Peter Pincus

BEDMINSTER, N.J. – Sept. 15, 2021 – PRLog — The Center for Contemporary Art ("The Center") is pleased to announce two new fall exhibitions on view October 1 – December 11, 2021.

Chroma Terra, curated by John Reinking, brings together the work of ten contemporary ceramic artists from across the country: Chris Alveshere (Missoula, MT), Sloane Angell (Los Angeles, CA), Lauren Skelly Bailey (NY, NY), Wes Brown (Bloomington, IN), Kyle Johns (Lincoln, NE), Lauren Mabry (Philadelphia PA), John Oles (Jacksonville, AL), Peter Pincus (Rochester NY), Scott Ross (Union Lake, MI) and Rebecca Zweibel (St. Petersburg FL).

In his curatorial statement Reinking explains, "Color is an inherent part of any creative artistic process. It can affect spatial relationships, mood, form, social constructs, psychology, etc. Within the 3-dimensional form, especially ceramics, both sculptural and functional, color is not discussed as much as form. The artists selected for this exhibition emulate the wide range of color of clay, from the intense to the sublime. "Chroma Terra" is an exploration of color theory and relationships within the ceramic form.

John Reinking is an Associate Adjunct Professor at Raritan Valley Community College and County College of Morris and teaching artist and Ceramics Program Manager at The Center for Contemporary Art in Bedminster, NJ. As a ceramic artist his work can be found in many private collections. He is represented by Peters Valley Craft Center and Connexions Gallery in Easton, PA and he exhibits in national group shows regularly.

The 2021 Members' Juried Exhibition, Juror Mary Birmingham, at the Visual Arts Center of New Jersey, showcases the work 31 members from The Center. This exhibition features work in oil, acrylic, watercolor, photography, encaustic, ceramics, charcoal and more. Birmingham selected 36 works of art from 170 submissions. She explains, "While there is no unifying theme, what connects all of my selections is their collective evidence that art has the power to heal, inspire, or sometimes just offer just the diversions we crave in difficult times."

Jpeg images are available upon request

About The Center for Contemporary Art

Founded in 1970, The Center for Contemporary Art is a vital regional art center with a vibrant studio art school, extensive exhibition program and important community outreach component. The Center for Contemporary Art is committed to enabling all visitors to experience its classes and workshops, exhibitions and public programs. The Center was awarded the 2019 Economic Champion Award in recognition of its significant impact on Somerset County in the areas of employment, financial contributions, and community events and programs. Visitors requiring an accommodation or service should contact The Center at least two weeks prior to the scheduled visit. The Center is located at 2020 Burnt Mills Road in Bedminster, NJ. For further information, please call (908) 234-2345 or visit The Center for Contemporary Art online at www.ccabedminster.org

Gallery Hours

Monday –Thursday 9:00 a.m. – 5:00 p.m.; Friday 9:00 a.m. – 3:00 p.m.; Saturday 9:00 a.m. – 5:00 p.m..; Closed Sundays and major holidays. The gallery is also open during the evening when classes are in session.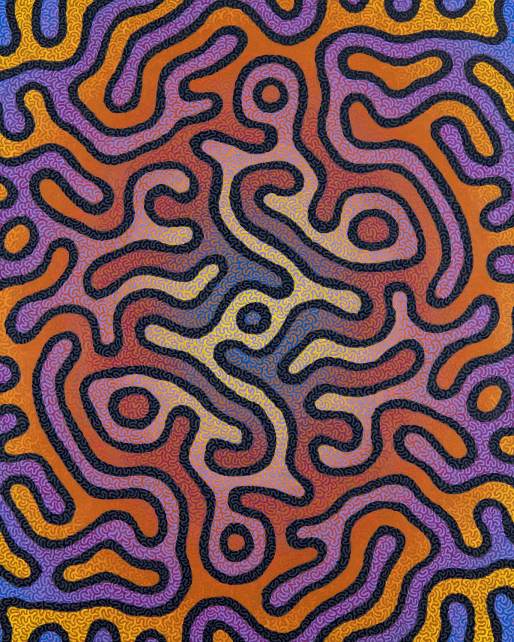 "The Predictive Self1" by Andrew Werth

BEDMINSTER, N.J. – April 12, 2021 – PRLog — The Center for Contemporary Art ("The Center") is pleased to announce the opening of four solo exhibitions beginning April 9th and remaining on view through June 5h.

Shalya Marsh: Fragments presents the work of ceramic artist Shalya Marsh (Morgantown, WV). Marsh received a BFA in ceramics from SUNY New Paltz and an MFA from the University of Nebraska, Lincoln in 2016. She is currently the Myers Foundation Fellow at West Virginia University and was named one of Ceramics Monthly's 2018 Emerging Artists. In addition to a rich exhibition record, Marsh has augmented her studio practice through participation in workshops and residencies, including at the Archie Bray Foundation for the Ceramic Arts, a Kiln God Residency at Watershed Center for the Ceramic Arts, and the Lormina Salter Fellowship at Baltimore Clayworks.

Maxwell Mustardo: Deform Follows Defunction presents the work of ceramic artist Maxwell Mustardo (Pittstown, NJ). Mustardo received a Bachelor of Fine Arts and a Bachelor of Science in Art History and Theory from the New York State College of Ceramics at Alfred University in 2017. Parts of his education occurred abroad- including studying industrial design at the Central Academy of Fine Arts in Beijing, China in 2015. He has earned multiple awards for his work including an Award of Excellence from the James Renwick Alliance, an ARGUS grant for materials research, a Levine Endowment grant to study material culture in Japan & South Korea. He has been a resident artist at the Takaezu Studio, the Mendocino Art Center, the Houston Center for Contemporary Craft, the Sonoma Community Center, & the New Harmony Clay Project.

Andrew Werth: Organic Abstractions features the paintings of artist Andrew Werth (Princeton Junction, NJ). After a first career as a software engineer, Werth, with formal degrees from Carnegie Mellon University in Computer Engineering and Information Networking, moved to Manhattan where he self-directed an arts education that drew from many of the arts institutions in New York City, including the School of Visual Arts, The New School, and the Art Students League. He returned to New Jersey in 2005 and has been exhibiting his philosophically-inspired "organized organic abstraction" paintings at galleries throughout the New Jersey / New York / Pennsylvania area for more than fifteen years.

Michael Wolf: Crossings is an installation by sculptor Michael Wolf (Berkeley Heights, NJ) that seeks to open a dialogue on the topics of emigration and immigration. Wolf's artwork encompasses sculpture, installation, and drawing. Architectural spaces and forms inspire Wolf's artwork. Using these forms as a metaphor for the human experience, his work explores the dichotomies of protection vs. vulnerability. Material integrity is an essential aspect of Wolf's artwork. He chooses the materials for each work carefully so that it speaks to the essence of the piece. The artist uses wood, stone, metal, and gold leaf while incorporating technologies such as 3D printing creating contemporary art with an ongoing dialogue with history. He has received individual fellowship grants from the Geraldine R. Dodge Foundation and the NJ State Council of the Arts and received the Power of Art Award, personally presented to him by Robert Rauschenberg.

For further information, please call (908) 234-2345 or visit The Center for Contemporary Art online at https://www.ccabedminster.org