The annual conference, now in its 28th year, gathers leaders, innovators, and disruptors in STEM industries and education for a three-day event of keynotes, panels, awards, and activities.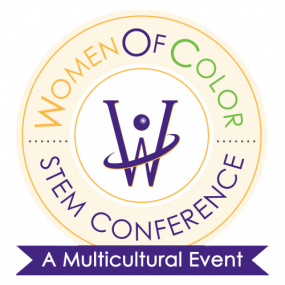 28th WOC STEM Conference, October 12-14, 2023
DETROIT – June 22, 2023 – PRLog — For 28 years, the Women of Color (WOC) STEM Digital Twin Experience (DTX) Conference has been a beacon of recognition for outstanding achievements in STEM, shedding light on the glaring lack of women's representation in these fields and their under-representation at senior levels across all disciplines.
The annual three-day event, hosted in Detroit, Michigan, October 12-14, 2023, honors the impactful achievements of diverse leaders in STEM. This year's theme is "Waves of Change, Oceans of Opportunity."
Employers dedicated to fostering inclusivity have consistently turned to the Women of Color STEM DTX Conference as a vital platform for sharing best practices and implementing strategies to attract and retain more women in scientific and technical careers.
Alongside a diverse range of events designed to foster collaboration, education, and personal development, the conference organizes a prestigious awards ceremony to recognize extraordinary women from diverse backgrounds.
Each year, a panel of esteemed WOC judges evaluates a dynamic pool of candidates, including outstanding college students, emerging talents, accomplished mid-career professionals and managers, influential C-suite executives, innovators, visionary inventors, and impactful change agents.
Here is the list of the 2023 Women of Color STEM Award recipients:
Technologist of the Year
Mary Hor-Lao
Director, Software Engineering Abbott Neuromodulation
Abbott
Career Achievement in Government
Patricia Sullivan
Deputy Director
U.S. Army Corps of Engineers Engineer Research and Development Center
Career Achievement in Industry
Kathleen Jolivette
Vice President Vertical Lift
The Boeing Company
Melissa Welch, MD
Chief Medical Officer
Health Catalyst
Community Service
Shaneka Lawson, Ph.D.
Research Plant Physiologist
USDA Forest Service
Maria Thorpe
Human Systems Engineering Department Director
Naval Air Warfare Center Aircraft Division, Systems Acquisition Group, Human Systems Engineering Department
Corporate Responsibility
Teresa Blanco
Vice President –Supply Chain Readiness
The Boeing Company
Toyin Ogunfolaju
Director, Social Value & Equity Americas
Jacobs
Diversity Leadership in Government
Karen Hudson
Chief, Avionics Engineering Division
Air Force Life Cycle Management Center Engineering Directorate
Lyndsey McMillon-Brown, Ph.D.
Research Electrical Engineer
NASA Glenn Research Center
Diversity Leadership in Industry
LaDavia Drane
GlobalHead of Inclusion, Diversity, and Equity
Amazon Web Services (AWS)
Deepa Shankar
Director, Partnerships
UL Research Institutes
Educational Leadership –College-Level Promotion of Education
Whitney Gaskins, Ph.D.
Assistant Dean
University of Cincinnati
Anne-Marie Kosi-Koupe, PhD
Lecturer 1
University of Detroit Mercy
Educational Leadership –Corporate Promotion of Education
Kelly Keena, Ph.D.
Senior Director
UL Research Institutes
Kadidia Thiero
SOARS® Principal Investigator/Program Lead
University Corporation for Atmospheric Research
FinTech Leadership
Madhura Damle
Business Intelligence Specialist
Lordstown Motors Corporation
Managerial Leadership
Manasi Reardon, Ph.D.
Director, R&D
Abbott
Christina Upah
Vice President Attack Helicopter Programs & Mesa Senior Site Executive
The Boeing Company
Dakeesha Wright
Operations & Site Leader
Raytheon Technologies, Collins Aerospace
New Media/IT Leadership
Amanda Hundt
VP of Corporate Communications
Health Catalyst
Outstanding Technical Contribution
Michelle Chen
Software Systems Engineer
The Johns Hopkins University Applied Physics Laboratory
Yagna Pathak, Ph.D.
Manager Medical Affairs
Abbott
Ning Yu, Ph.D.
Chief Research Scientist
Leidos
Pioneer Award
Jessica Jones, Ph.D.
Staff Aeroelastician
Aurora Flight Sciences, a Boeing Company
Professional Achievement in Government
Ariel Ash-Shakoor, Ph.D.
Biomedical Engineer/Acting Team Lead
United States Food and Drug Administration
Natasha White, Ph.D.
Program Manager
National Oceanic and Atmospheric Administration
Professional Achievement in Industry
Ashley Johnson-Long, Ph.D.
Plant Engineering Manager, IDM
Corning Incorporated
Laura Luengo
Vehicle Integration -Voice of the Customer Supervisor
Lordstown Motors Corporation
Student Leadership –Graduate Level
Tracy Edwards
Graduate Research Assistant, Isotope Harvesting Group
Michigan State University, Facility for Rare Isotope Beams (FRIB)
Technical Innovation in Government
Chenelle Covin
Technical Writer-Editor
Department of Defense
Patricia McDaniel, Ph.D.
Senior Research Scientist for Chemistry
U.S. Army Combat Capabilities Development Command Chemical Biological Center
Technical Innovation in Industry
Clara Rivero-Baleine, Ph.D.
Lockheed Martin Fellow
Lockheed Martin
Rashmi Prasad, Ph.D.
Staff Researcher
General Motors LLC
Visionary Award
Anike Sakariyawo
Founder and Executive Director
S.E.E.K. Foundation, Inc.
Special Recognition
Sabrina Bailey
Vice President of Operations –Integrated Product Support
HII
Diedra Hollins
Deputy Chief Information Officer
Idaho National Laboratory
Qiana Jackson
Engineering Program Manager 3
Penn State Applied Research Lab
Judith Jeevarajan
VP & Executive Director
UL Research Institutes
Yoko Kawai Parker
Scientist, Systems Engineering
L3Harris Technologies
Autumn Leake
Chief Engineer
Naval Air Systems Command –NAWCWD
Melody Martinez
Chief, Prototypes and Flight Experiments Branch, Section B
Air Force Research Laboratory, Space Vehicles Directorate (AFRL/RV)
Gitanjli McRoy
Chief Engineer, Electric Vehicle Energy Management Systems
Ford Motor Company
Ana Lucia Ochoa-Lorenzini
Director Supply Chain Management
AAM
For more information on WOC STEM Award Winners visit https://intouch.ccgmag.com/mpage/woc-stem-conference-awardees
About the Women of Color STEM DTX Conference
The Women of Color STEM DTX Conference is an annual event that celebrates outstanding achievements in science, technology, engineering, and mathematics (STEM). With a rich history spanning nearly three decades, the conference provides a platform for individuals and organizations to recognize excellence, foster career development, and facilitate networking opportunities.
Media Contact
Jessica Rafaeil
pr@ccgmag.com
410-244-7101