Zepp Health Corporation (Zepp, NYSE: ZEPP), a leading specialist in smart wearables and health technology, has launched the Amazfit Balance, created to help people achieve the ultimate balance of life, work, and wellness, it takes the baton from the brand's Amazfit GTR and GTS family of smartwatches, building on the cutting-edge technology and features that made those models resonate so powerfully with a global community of users, and empowered by Zepp Health's evolving AI ecosystem to become the new leader of Amazfit's Lifestyle Series.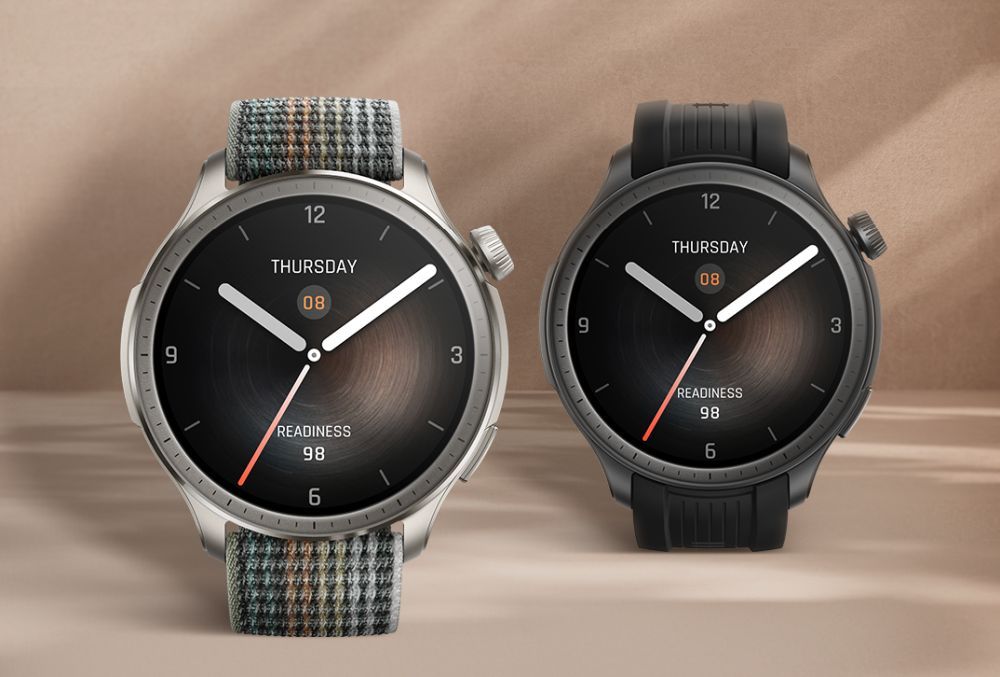 With its sleek look, the Amazfit Balance incorporates features that help wearers keep organised and on schedule across the 24-hour day, be it for work, leisure or workout.
Fitness trainer, professional runner and OCR (obstacle course racing) athlete, Captain (R) Raeiz Hamed RMAF, said, "This sleek and versatile smartwatch helps track my mental and physical data, allowing me to push harder or rest more. The Readiness score is accurate in my overall state; whether I trained hard and did not rest enough, it showed an appropriate score."
"The Amazfit Balance is more than just a great looking watch. The Zepp OS 3.0 operating system enables wearers to achieve just the right balance across the day as the smartwatch harmonises its newest features with Android or iOS compatibility with notifications and reminders together with Amazfit's signature health monitoring system."
A new feature known as the "Readiness" score provides advice and guidance based on health indicators such as sleep, exercise, stress levels and 24-hour vital signs monitoring to measure physical and mental recovery from the previous day and indicates wearers' potential for the upcoming day while helping them optimise work, life and rest.
Mark Ong, content creator and gym enthusiast said, "This fitness watch takes fitness tracking to a whole new level. It seamlessly connects with health apps like adidas Running and Strava." Ong went on to say, "I really like the Body Composition app on the Balance, in ten seconds I was able to get my bone, muscle, fat and water percentages."
Other unique features include apps such as "Breathe", "Yoga" and "Meditation" to help wearers to destress. These apps and many more are part of the more than 150 apps and mini games, together with ExerSense that can automatically recognise eight sports and more than 150 sports modes. Upgrades to sports modes include the Triathlon mode, a 3-sports-in-1 mode capable of tracking swim, cycle and run. The AI-powered Zepp Coach helps monitor wearers' performance through benchmarks and milestones during exercise.
Together with upgrades such as the BioTracker 5.0, microphone and speaker, the Amazfit Balance is understated enough for business wear while resilient enough for active athletic use. The smartwatch provides all the tools for wearers to remain on-time with app notifications on health giving them the confidence in knowing that they can still have "balance" in their lives as they strive for success.
Starting on 22nd September 2023, the Amazfit Balance is available on Shopee at https://bit.ly/Amazfit-Shopee-Balance, Lazada at  https://bit.ly/Amazfit-Lazada-Balance, and the TikTok Shop, selling for RM1099. Receive a free gift of Hypergear Drybag, Amazfit Sport Towel and a Celebrity Fitness 7-day Trial Pass while stock lasts.
Hi-Res Images
Please download hi-res product and lifestyle images from this LINK.
About Amazfit
Amazfit, a leading global smart wearable brand focused on health and fitness, is part of Zepp Health (NYSE: ZEPP), a health technology company. Offering a wide selection of smartwatches and bands, Amazfit's brand essence is "Up Your Game", encouraging users to live their passions and express their active spirits freely. Amazfit is powered by Zepp Health's proprietary health management platform that delivers cloud-based 24/7 actionable insights and guidance to help users attain their wellness goals. With outstanding craftsmanship, Amazfit smartwatches have won many design awards, including the iF Design Award and the Red Dot Design Award.
Launched in 2015, Amazfit is today embraced by millions of users. Its products are available in more than 90 countries across the Americas, and EMEA and APAC regions. For more information about Amazfit, please visit www.amazfit.com.

Topic: Press release summary