Honda Aircraft Company today announced that it will commercialize the HondaJet 2600 Concept, an all-new light jet that was first introduced at the 2021 NBAA Business Aviation Convention & Exhibition (NBAA-BACE).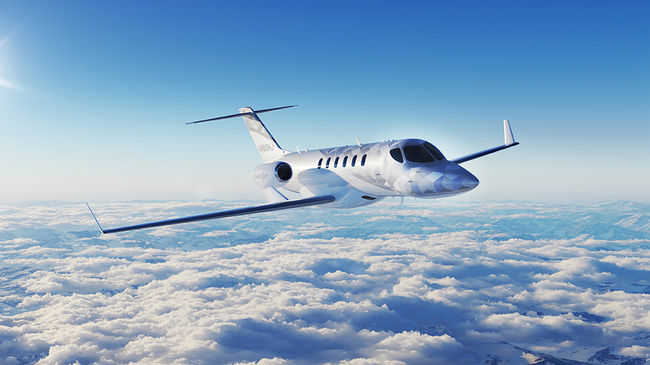 New Light Jet *Image for illustration purposes only
The company also said it will target type certification in 2028 for the new light jet, which represents a new product line for Honda Aircraft Company and will be offered alongside its existing very light jet model, the HondaJet Elite II.
Additionally, based on the commitment of Honda Aircraft Company to reducing carbon emissions, the new light jet will deliver unparalleled fuel efficiency, with up to 20% better fuel efficiency compared to typical light jets, and over 40% better fuel efficiency than medium-sized jets during a typical mission.
"The commercialization of our new light jet represents Honda's next chapter of skyward mobility, which further expands the potential of people's lives," said Hideto Yamasaki, President and CEO of Honda Aircraft Company. "By building on the expertise behind our technological innovations, we will accelerate the development of the program with sustainability a key element throughout."
Honda Aircraft Company has identified critical suppliers for the new light jet, entering into strategic supplier agreements with Aernnova for aerostructures and components, Garmin for avionics, Spirit AeroSystems for the fuselage, and Williams International for engines. Honda Aircraft Company is finalizing engineering designs for the new light jet, with fabrication activities underway.
For inquiries, please visit HondaJet.com.
Copyright ©2023 JCN Newswire. All rights reserved. A division of Japan Corporate News Network.