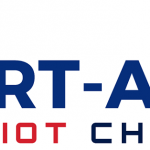 Following every years' trend, Matellio organizes an online IOT Hackathon on 31 October 2020, where IOT experts within the organization will reimagine IoT for real-time applications. Aimed at fueling innovation and igniting the creativity of the employees, SMART-A-THON is Matellio's initiative to keep the teams connected regardless of the new normal of the WFH ecosystem while encouraging them to upscale their skillset with advanced technologies.
Over 150 employees across the offices across the globe are participating to win the IoT war in a virtual hackathon setup which involves designing apps for the challenges like Door Access Control using Face Recognition and Air Pollution Monitoring System for advanced systems of various types. The initiative is expected to witness over 1000s collective hours of coding by 6 string teams (Riders, Wonders, Stars, Igniters, Crats, and Geeks), led and supported by a team of senior mentors.
The submissions will be evaluated by a panel of judges and mentors, including some of the finest minds in the industry, Mr. Keith Aman, Mr, Priyadarshi Patni, and Mr. Sanjay Bhandaru. The evaluation rounds were a mix of virtual and physical presentations and discussions.
Elaborating on this initiative, Mr. Puneet Rao, Chief Operating Officer, Matellio Inc., said, "When we do a hackathon, we ensure that we keep our engineers challenged and take them away from routine work to rather learn something new. At Matellio, our vision is to grow together and with each other. The technological world is fast evolving and every few years, there's something new. As engineers, we need to overcome escape velocity and beat this. We need to stay ahead. Along with the company, we want to take our engineers ahead. You can't really move forward with your team left behind. To keep this spark alive, we feel Hackathon is one of the most important events that we have at Matellio."
While engineers are preparing hard for this upcoming challenge, Matellio expects to achieve yet another milestone with its team to support it.
About Matellio
Founded in 2012, Matellio is a software engineering studio for start-ups, entrepreneurs, large enterprises, and people who have ideas awaiting digital partnership. We serve global clientele coming from diverse industry verticals, striving to help them capitalize on the digital revolution by bringing their products to global marketplaces. Our skills and expertise have been recognized by global leaders, including Clutch.co, App Futura, DesignRush, Scrum Alliance, and more. Additionally, we pride in holding a partnership with pioneers like, Siemens, Arizona Technology Council, GE Digital Alliance, Google Cloud, and HPE.
With years, we have perfected the processes, system, and technologies that stimulate excellent engineering skills, highly intuitive design aesthetic, and high-level transparency. Focussed on an agile partnership model, we offer flexible hiring options to our clients where they can choose from onshore, offshore, and a hybrid approach.
Technically diverse, qualified & cost-effective teams
Dedicated, senior project manager in the USA
Optimized investments in terms of workforce & technology
Easy scale up & down of resources involved in the project
Flexible work timings allowing overlap with global work timings
Assured focus on project goals & commitment to the timelines
Decreased operational costs and definite quicker RoI
We majorly help clients with:
AI/ ML Solutions
IoT Solutions
Location-based software
Enterprise solutions
Cloud integration
Business and IT consulting
Embedded development
Web and mobile development
And more.