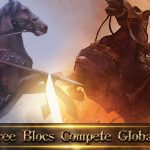 Empire: Battle of Conquerors is a game that revolves around military strategy and resource management. Borrowing its premise from the popular empire-building game 'Age of Empires' it transports you to a universe in which war with neighboring territories is imminent. It's up to you to fortify your territory while you fight to expand your domains.
The background story behind Empire: Battle of Conquerors is as follows: you play the king of an enormous territory who, because of one bad decision, has lost everything. It's now up to you to start over, building a kingdom from scratch. To do this you have to construct buildings to help you investigate technological advances and recruit soldiers to help you defend your kingdom from enemy invaders. Likewise, you have to send colonists to discover new lands, recruit soldiers and train them for battle, and basically, prepare for victory or defeat in your quest to dominate everything.
In terms of visuals, the graphics in Empire: Battle of Conquerors are completely inspired by the original Age of Empires. If you're feeling nostalgic, then this is a huge plus.
Empire: Battle of Conquerors is a strategy and management game that may not offer anything super original, but it is a whole lot of fun. Especially since it's based on one of the most popular sagas of the genre.
↓Game link↓
Google Play: https://play.google.com/store/apps/details?id=com.es.civilization.rise.empire
App Store: https://apps.apple.com/app/id1526117209