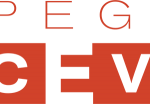 • MPEG-5 Part 2 LCEVC (Low Complexity Enhancement Video Coding) achieves ISO FDIS standard status (ISO 23094-2)
• Independently validated to deliver higher quality at up to 40% lower bitrates, LCEVC enhances the compression & computational efficiency of any codec on any device
• LCEVC is already being trialled by a number of companies spanning many industry verticals where high-quality, low-latency video is core to business success
V-Nova, a leading provider of video compression solutions, today announces a milestone achievement in MPEG-5 Part 2 LCEVC (Low Complexity Enhancement Video Coding) being promoted to MPEG/ISO final draft international standard. V-Nova co-chaired the standard's development and contributed to the foundational technology upon which it is built.
MPEG-5 Part 2 LCEVC is the first internationally accredited enhancement standard for any existing and future video compression scheme. It enhances the compression performance of any base video codec (e.g., AVC, HEVC, AV1, EVC or VVC) and offers improved picture quality at up to 40% lower bitrates for both live and VoD delivery. Additionally, it provides a 2-4x improvement in encoding computational efficiency. LCEVC enables greener and more cost-effective video delivery workflows whilst maintaining compatibility with the device ecosystem of the enhanced codec. It empowers services to improve quality-of-experience for viewers without having to duplicate workflows or wait for device replacement cycles.
Guido Meardi, CEO and co-founder at V-Nova, says, "We are extremely proud to have contributed to this innovative standard, as part of such a successful collaboration with industry leaders. LCEVC is poised to immediately deliver a step-change in usage and profitability to a host of existing services. The standard has broad applicability, we are already seeing great traction and are committed to ensuring rapid adoption."
In live sports delivery when serving millions of concurrent streams to all kinds of devices, LCEVC provides greater reliability, reducing buffering events and increasing quality. It also helps to minimize latency, facilitating new business models such as betting and other real-time interactivity applications.
Luis Vicente, Group CEO Eleven Sports; "As a leading global sports and e-sports media destination, we are extremely excited by the game-changing opportunities presented by MPEG-5 LCEVC. It will change the world of sports, media & entertainment video delivery, providing a better service at a substantially lower cost. I am also convinced that it will play an important role in our journey towards zero latency. We are definitely looking to become an early adopter."
Hyper-scale operators like social media and e-sports platforms are also looking at LCEVC as a key tool to drive enhanced user experiences through higher-quality and faster stream start-up whilst also reducing per user costs.
Karam Malhotra, Global VP Revenues and Growth and CEO India, SHAREit; "As one of the world's largest social networks, LCEVC provides us with the opportunity to drive growth and profitability, by increasing user engagement while reducing operating costs."
LCEVC is enabling urgently required advances in video conferencing. These include remote surgery and training in the medical domain with higher-resolution video over the same bandwidth connection.
Dr Nadine Hachach-Haram, CEO/Founder of Proximie; "When you're dealing with someone's health like we do at Proximie, the quality and reliability of the video link is not an add-on, its paramount. MPEG-5 LCEVC can enable us to deliver global access to healthcare in a reliable, effective and cost-efficient way."
For global broadcasting services, LCEVC is enabling a speedy, seamless and cost-effective upgrade to higher picture quality across all devices regardless of bandwidth.
Fathi Albatie, Broadcast Services Lead at Al Jazeera Media Network says; "LCEVC will become a cornerstone of video content distribution thanks to its compatibility with all baseline codecs (H.264, HEVC, AV1 etc.). I can see LCEVC shaking up the streaming business immediately."
The ecosystem of LCEVC support is also building rapidly amongst a number of key industry vendors.
Thomas Kramer, VP Product at MainConcept, "We've evaluated LCEVC-enhancement with our AVC and HEVC encoders and have been very impressed by the results particularly for important new use cases like 8k delivery. LCEVC is the very definition of a future-proof technology by virtue of working with both existing and future codecs, and we look forward to further exploring its integration across our codec line-up."
For more information, please contact info@v-nova.com
###
About V-Nova
V-Nova, a London based IP and software company, is dedicated to improving data compression by building a vast portfolio of innovative technologies based on the game-changing use of AI and parallel processing for data, video, imaging, point cloud compression, with applications across several verticals.
This is achieved through deep-science R&D (300+ international patents) and the development of products that test, prove and continuously enhance the technology portfolio.
V-Nova LCEVC is the industry's first highly optimized library for encoding and decoding enhanced video streams with MPEG-5 Part 2, Low-Complexity Enhancement Video Coding (LCEVC). V-Nova VC-6 is a high-performance AI-powered software library for SMPTE VC-6 (ST-2117) which is used primarily for professional production workflows and imaging applications.
V-Nova has developed multiple award-winning software products to kickstart the ecosystems for its technologies and allow their immediate deployment, addressing use cases in TV, media, entertainment, social networks, eCommerce, ad-tech, security, aerospace, defence, automotive and gaming.
V-Nova's business model is to monetize its technologies through software licensing, IP royalties and product sales.
Press Contact
Page Melia PR
Becky Taylor
Tel: +44 (0) 7810 846364
Email: becky@pagemelia.com