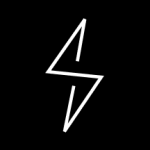 StealthTalk, a professional telecommunications and cybersecurity company that specializes in data-centric protection and instant messaging security, announces the launch of its pricing plans for professionals: PRO and Enterprise, offering business users the opportunity to make secure, encrypted individual and group calls. The PRO plan is designed for entrepreneurs, small teams and professional consumers, while the Enterprise plan caters to the needs of large businesses. Both plans help modern companies address key corporate communication challenges.
"With this update to StealthTalk our goal is to enable even more privacy-minded people to exercise their right for communication privacy and provide a safe encrypted environment they can fall back on with their most sensitive information and confidential matters," says Evgen Verzun, Founder and CTO of StealthTalk.
StealthTalk is a private messaging application designed to fulfill the high privacy demands of business professionals. The service provides true end-to-end encryption and implements patented technology originally invented with the purpose of securing the telecommunications of emergency response services in the US, Europe, and the Middle East during mission-critical operations. StealthTalk's patented technology ensures privacy of communication, protection from interception and wiretapping.
In the new product release, StealthTalk allows users, who are looking for a safe way to transfer credentials, bank details, and sensitive images, send secure encrypted messages free of any charges.
The update also brings a PRO plan that caters to the needs of professionals to encrypt all business communication with clients, partners and colleagues and, additionally, enables free plan users to contact them free of charge.
"We created a dedicated PRO plan with professionals in mind, offering secure encrypted calling based on TETRA professional communication standards and SDNP protocol that deliver uninterrupted premium quality and stability even with low speed connection," says Richard K.Williams, President of StealthTalk.