TEHRAN (NIOC) – WEBWIRE – Monday, June 6, 2022
Iranian Minister of Petroleum stressed the 13th administration's policy for developing relations with neighbors, saying Iran-Azerbaijan partnership in Sha Deniz field is a good experience and can provide the ground for defining joint cooperation in oil and gas blocks and fields in the Caspian Sea.
During a meeting with Azerbaijani Energy Minister, Parviz Shahbazov, on Friday, Javad Owji appreciated Azerbaijan's hospitality and congratulated its National Day, saying: "President Raisi greatly emphasizes development of relations with Iran's neighbors such as Azerbaijan and it is among the 13th administration's policies.


The development of energy relations between the two countries will pave the way for the development of relations in other areas as well. On the other hand, Iran is ready to increase gas swap between Turkmenistan and Azerbaijan," Owji noted.


The two countries' partnership in Shah Deniz field is also a good experience that can provide the ground for defining joint cooperation in the oil and gas blocks and fields in the Caspian Sea.


During the meeting, both sides discussed and signed some Memoranda of Understanding (MoUs) in various areas including the implementation framework for increasing gas swap, the integrated development of joint blocks and fields in the Caspian Sea, power exchange and the areas of joint cooperation.


Meanwhile, Shahbazov said there are many commonalities between Iran and Azerbaijan and added appropriate cooperation has been created between the two countries in international organizations such as OPEC Plus.


It is true that world condition is unstable and volatile but it is now possible to help markets as what OPEC Plus has already done, he added.


 "The presidents of the two countries are greatly determined to develop ties and this can help to facilitate relations," he noted.


The agreement to swap Turkmen gas to Azerbaijan was also a historic and valuable event and the presence of the presidents in signing the agreement has strengthened it, he said, adding: "I am grateful that Iran is ready and has the necessary infrastructure to increase gas swap volume."


Iran's Petroleum Minister is in Azerbaijan to participate in Baku Energy Week and hold talks with officials attending the three-day international event.


The events are held on June 1-3, 2022 with the support of the Ministry of Energy of the Republic of Azerbaijan and the State Oil Company of the Republic of Azerbaijan (SOCAR).


The Caspian Oil and Gas Exhibition is the first exhibition held since the independence of the Republic of Azerbaijan annually in which over 250 companies of the world will take part.
 Healthy Kids Running Series is excited to announce a partnership with the USA Track & Field Foundation for the new Run For All initiative. Run For All will bring the tried and true programming into underserved communities in urban areas, the Foundation is generously providing registration for 200 inner city youth to participate in the fun and inclusive event series. This Series will focus on connecting participants in the area to nutritional information, local health resources and building community connection through active play, while removing traditional barriers to access like cost, transportation, and equipment.

Healthy Kids Running Series (HKRS) continues to advocate for children's health and a "Get Up and Go" lifestyle by launching bi-annual five-week programs in 41 states across the U.S. for children ages 2 to 14. Beginning in March through May, children will participate in age-appropriate races and gain exposure to various avenues for maintaining overall health.

"HKRS are thrilled to be partnering with USATF Foundation. The mutual goal is to be able to provide programming for all runners," says Tamara Conan, Vice President of Healthy Kids Running Series. "It's a safe, healthy environment for kids to become interested in running and realize how fun being active really can be," says Conan. "Healthy Kids is designed for children who have no background in running whatsoever. A child that has never run before or has no experience in racing, come and try this for the first time and fall in love with it. That's the best part about it."

"The Foundation is always looking for ways to support youth athletes and provide them opportunities to compete. USATF looks forward to being a part of this program and the access it will provide," exclaimed USATF Foundation CEO Tom Jackovic. USATF Foundation's mission is to support the development of emerging elite athletes, while fostering integration within the broader track & field community. To facilitate the physical, educational, social and character development of youth track & field athletes and to help prepare them to mature and succeed in adult life. To learn more about the USATF Foundation visit, https://www.usatffoundation.org/.

Healthy Kids Running Series impacts more than 60,000 youth runners in 300+ communities across the United States. Healthy Kids Running Series engages communities and families by providing an inclusive youth running experience, inspiring kids to believe in themselves and lead active healthy lifestyles. Learn more at www.HealthyKidsRunningSeries.org.

To register for a Series, visit Healthy Kids Running Series today. Every full Series participant will receive a T-Shirt and Medal. Registration for the five-week series is now open.

Contact Information:
Healthy Kids Running Series
484-352-2729
info@healthykidsrunningseries.org
Brand Enchanting Media
Nhandi Singleton
856-295-1802
nichelle@brandenchanting.com
856-295-1802

Contact

Categories
Children & Youth
Diet & Nutrition
Fitness
K-12 Education
Mental Health
Outdoor Sports
Parenting
Philanthropy & Non-profit
Running
A total of 42,28,802 children, 22,72,197 adolescents and 17,37,440 pregnant and lactating women participated in the Yoga modules for their better health and well-being on the occasion of International Yoga Day, 2021 on June 21, 2021.   More than 32 lakh field functionaries and over 82 lakh beneficiaries participated in the event.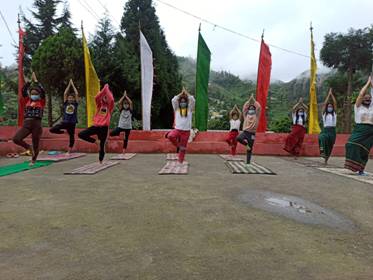 Arunachal Pradesh
Andaman and Nicobar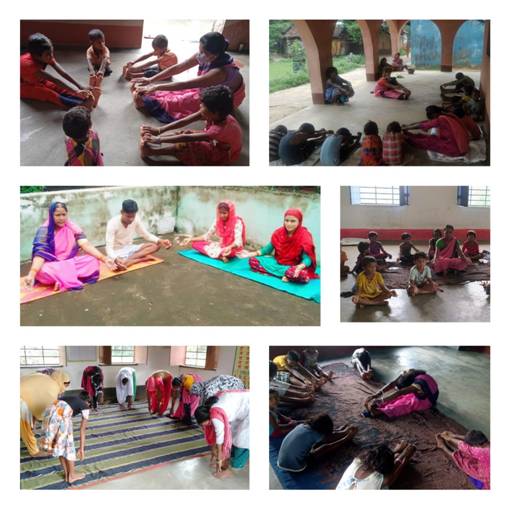 Jharkhand
The Ministry of Women and Child Development urged all State Governments/UT Administrations to work in a coordinated manner to observe the day and secure long-term gains in the area of public health and well-being. State Governments and all stake holders also undertook several activities to ensure good participation in the Yoga Day celebrations.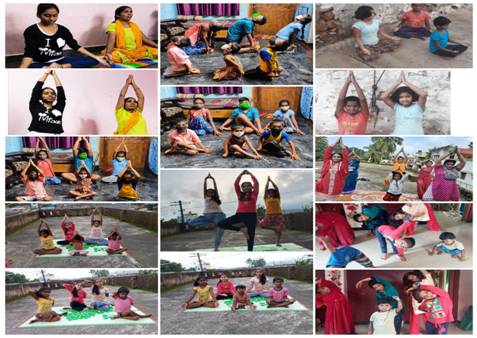 Karnataka
Due to current pandemic of COVID-19, people practiced Yoga not only at their homes along with their family members but also at Anganwadi Centres. To encourage the participation of field functionaries and beneficiaries related to the event, a hashtag ##BeWithYogaBeAtHome was also released by the Ministry.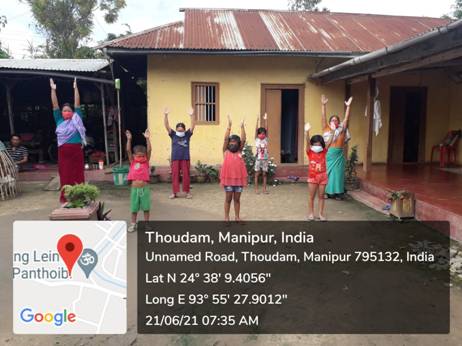 Manipur
Meghalaya
Madhya Pradesh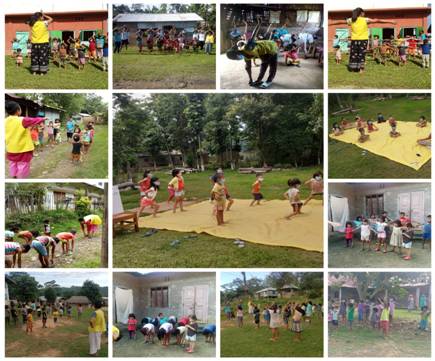 Nagaland
In order to maximize the use of social and digital media platforms to facilitate online participation from the people, Ministry of AYUSH had prepared various short videos comprising of 5-minute Yoga Protocol, Yoga Protocol for prevention of COVID-19 conditions, Yoga Protocol for stress management, Yoga for working people, students, family etc. In this regard, all States/UTs were requested to instruct the field functionaries to use the videos on various Yoga modules for self-practise and share with all the beneficiaries. 
****
BY/TFK
(Release ID: 1729784)
Visitor Counter : 3