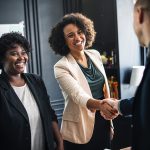 Citizenship of Canada is one of the most sought after citizenships in the world, and it's very easy to understand why. Canada citizens can build their lives in one of the most successful countries and get more career opportunities.
We, Davis Immigration Law Office are a certified immigration consulting head office Winnipeg, Manitoba , with a solid network of highly experienced team of Canada immigration lawyers. We represent clients from all over the world wishing to immigrate, obtain Canadian citizenship or apply for a Canadian visa. If you have dream of living in Canada, then Davis Immigration Law Office can make your dream into reality. We helped many people in getting citizenship of Canada, so you are next
"PROVINCIAL NOMINEE PROGRAMS for Workers"
A PROVINCIAL NOMINEE PROGRAMS available for low and high skilled. If you are a high skilled or low skilled worker, or you have four years of business management or business ownership experience, then you ought to consider the various options available in PROVINCIAL NOMINEE PROGRAMS.
Ways to Get Permanent Resident Canada:
There are more than 100 different Canadian immigration options available to choose from and knowing which one suits you best for successful Canadian visa application. But we have selected the 3 easiest Canadian immigration programs to get Permanent Resident Canada.
The Express Entry System:The Express Entry System speed up and simplify the Canadian immigration process for skilled foreign applicants who want to live and want to work in Canada. The best thing about the Express Entry system is that you don't require a job offer to apply for it.
Candidates can apply under these three Federal Immigration Programs:
a.) Federal Skilled Worker Program
b.) Federal Skilled Trades Program
c.) Canadian Experience Class
All eligible visa applicants are scored according to factors such as their age, qualification, work experience.
2. The Provincial Nominee Program: The Provincial Nominee Program is aimed at enticing experienced workers in order to fill the current gap in the Canadian labour market. and if you have an Express Entry profile and have showed interest in that province, then they are able to select your profile from the draw pool, your application will be fast-tracked and you will also receive extra points.
3. Family Sponsorship:This Visa allows permanent Canadian residents and Canadian citizens over the age of 18 years to sponsor a spouse or common-law partner, a relative or dependant to live and to work in Canada.
Call us today at: +1 204-956-2336 ext. 208 or visit: https://daviddavislaw.com/practice-area/ to know more.