The monthly meeting of the National Commission for Minorities was held today  under the chairmanship of Shri Iqbal Singh Lalpura, Chairman. The Vice-Chairman and members of the Commission were present during the meeting along with all senior officers. Important issues with respect to the Commission were  discussed during the meeting.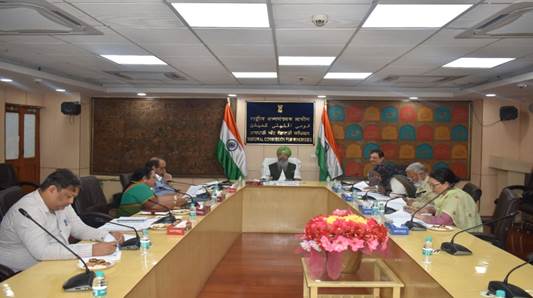 From 30th  June, 2022 to 20th September, 2022, NCM has received 511 petitions out of which 317 have been disposed off.  In remaining 194 cases, action has been initiated and reports have been called /are at present at different levels of submission.
During the same period from 30th  June to 20th September, 2022, National Commission for Minorities held hearing for 13 cases and gave  suitable direction to the concerned to resolve the issues at the earliest.


(Release ID: 1861258)
Visitor Counter : 334