The Vice President, Shri Jagdeep Dhankhar today lauded the path-breaking changes in the development framework in recent years that have led to congenial and conducive eco-system for enhanced investment and financial inflows in commerce and industry.
Addressing a gathering after conferring the 16th BML Munjal Awards in New Delhi today, the Vice President said that Bharat is on the rise and respect for India and citizens has taken a positive and upward turn globally.
Mentioning that India was a leading economy of the world before the advent of colonial rule, the Vice President expressed confidence that "we are certainly now on way to regaining our glorious past."
The Vice President said that Indian talent is second to none in the world and emphasised the need to provide the budding entrepreneurs an enabling ecosystem for growth and development.
Calling for according due respect to wealth creators, Shri Dhankhar wanted the media to highlight the achievements and many positive stories of Indian entrepreneurs. "This would inspire the bright minds in the country," he added.
The Awards instituted in memory of late Dr. Brijmohan Lall Munjal, Padma Bhushan Awardee and the founder of the Hero Group, recognise and honour the organisations that have stood out for their excellent Human resources.
Shri Sunil Kant Munjal, Chairman, Hero Enterprise, Shri Pwan Kant Munjal, Chairman, Hero MotoCorp, jury members, awardees and other dignitaries attended the event.
Photographs of the event –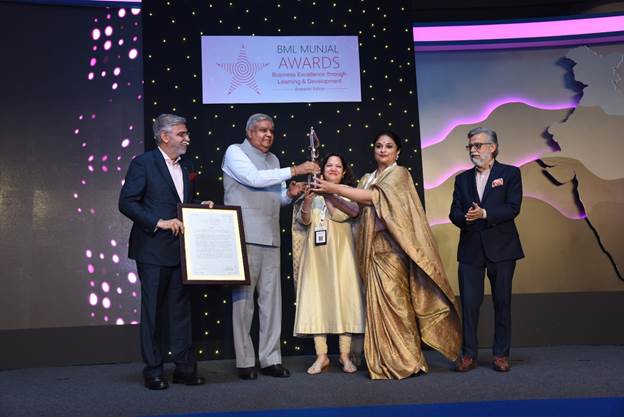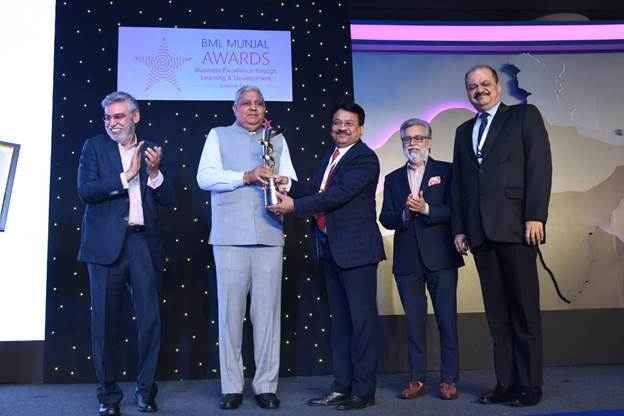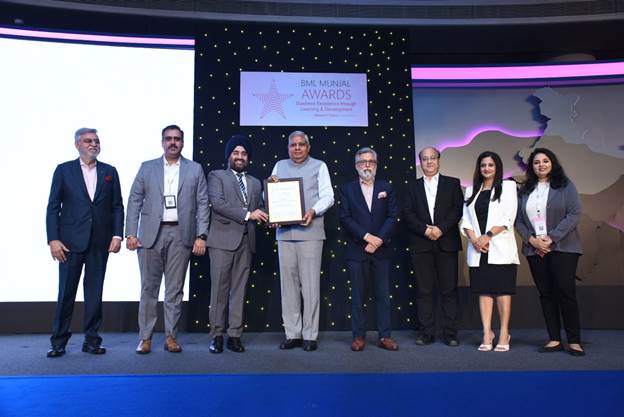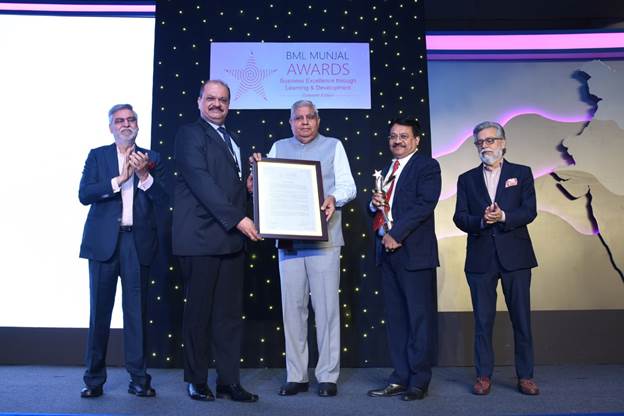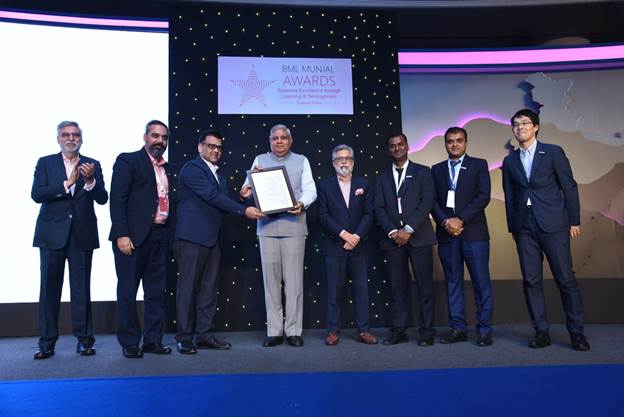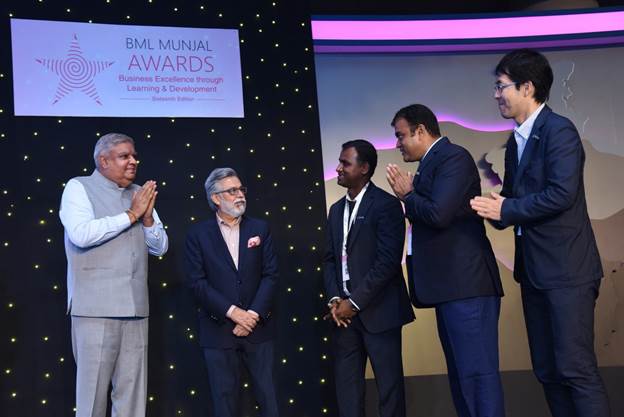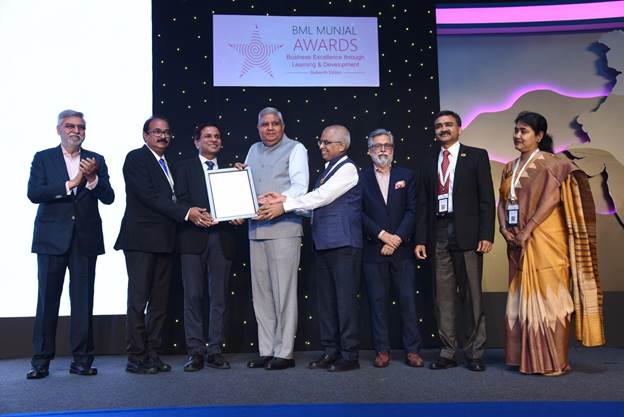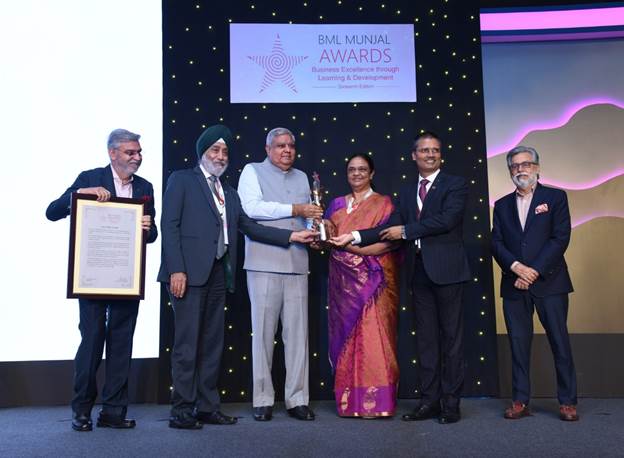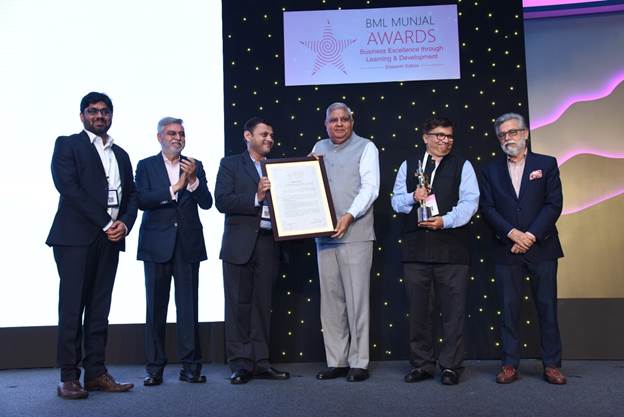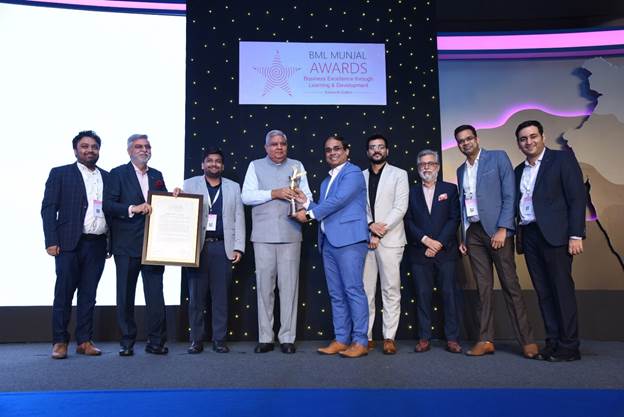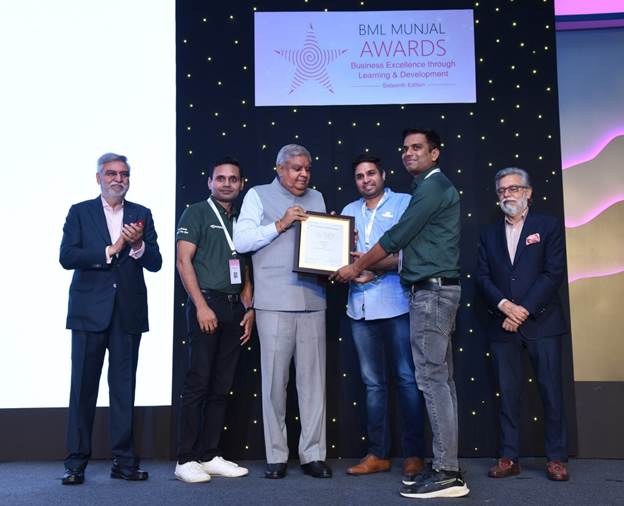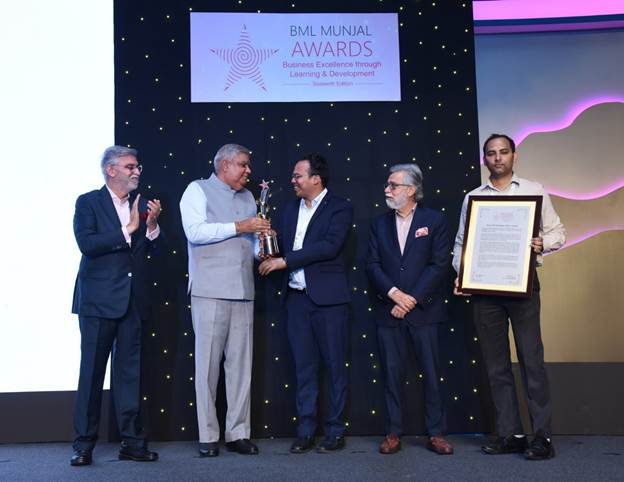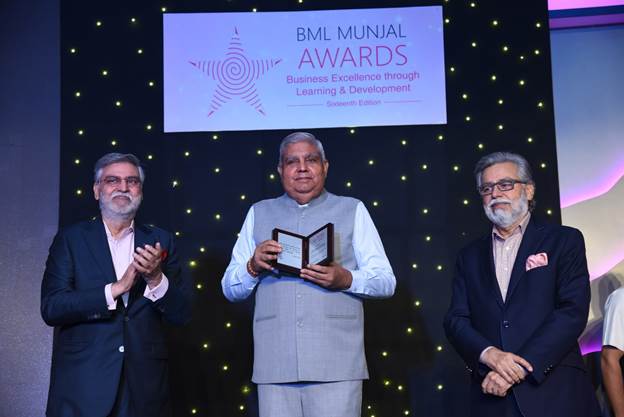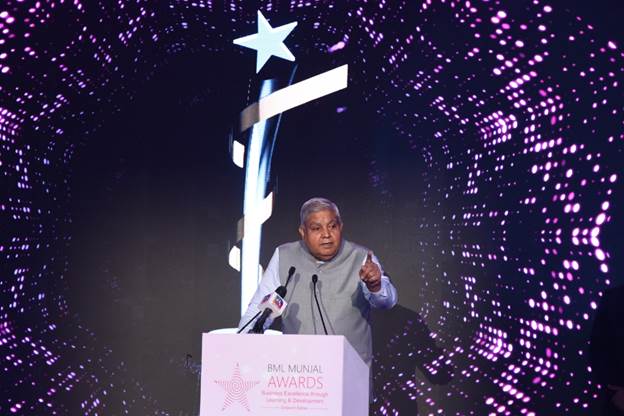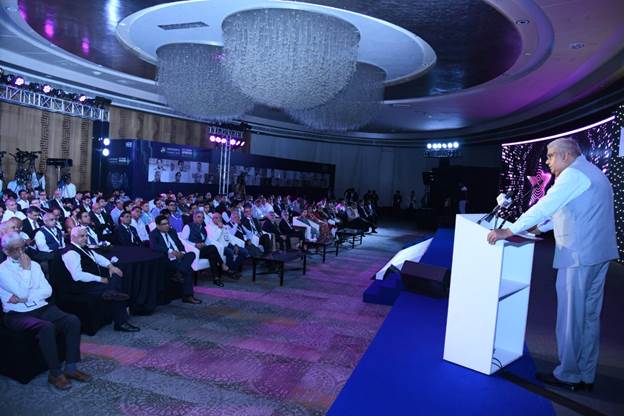 Following is the text of speech –
"Extremely delighted to be associated with BML Munjal Awards -MINDMINE Summit, 2022.
This event aptly marks post pandemic re-purposing India. COVID management has earned appreciations from all quarters, nationally and globally.
BML Munjal Awards – Business Excellence through learning and development in a sense reflect emerging ecosystem that affirmatively supports all engaged in exploitation of their potential and talent.
Observation of Dr. APJ Abdul Kalam bears relevance
"When learning is purposeful, creativity blossoms. When creativity blossoms, thinking emanates. When thinking emanates, knowledge is fully lit. When knowledge is lit, economy flourishes."
As consequence of series of visionary steps and schemes in recent years by the Government, impactful entrepreneurial talent is having footfalls in the economic domain.
Bharat is on the rise. Globally respect for Bharat and its citizens has taken amazing positive and upward turn in recent years.
 It is satisfying and heartening to note that in last few decades, Indians have played increasingly focal role in the success of globally reputed powerhouses such as Google, Microsoft, Twitter, IBM, MasterCard, Channel, Pepsico and Starbucks to name a few.
With right governmental interventions and resolute leadership, Bharat has already become the fifth largest economy in the world and is on course to become the third-largest economy by the end of this decade. For around two millennia, India was a leading economy of the world till the advent of colonial rule. We are certainly now on way to regaining our glorious past.
Path-breaking changes in the development framework brought about during the last few years have facilitated emergence of congenial and conducive eco-system for enhanced investment and financial inflows in commerce and industry. This has yielded wholesome and encouraging results.
With the world's largest youth population, skilling the youth is key to shaping India's tomorrow. Training a fifth of the world's youth demography is indeed daunting task. It is successfully taking place with increased synchronisation between the government and industry.
Innovation is a key enabler of economic growth. I am sure that this encouragement today to innovations in skill training and human resource development will go a long way in promoting good practices across India's public and private sector, which in turn will lead to efficiency and competitiveness in the organisations.
To secure incremental growth trajectory, Government and the industry need to further promote transparency and accountability.
I am sure that Mindmine Summit 2022 will be a fruitful interaction given the presence of galaxy of distinguished panelists and speakers all of whom represent the platinum category in their respective fields.
Congratulations to the eminent members of the jury, led by Shri TV Mohandas Pai, for this Award for painstaking selection of the best organizations that have developed and implemented innovative strategies in nurturing and developing talent.
It is my firm belief that these Awards would enable the corporate world to share their best practices in skill endowment and human resource development with young entrepreneurs and motivate them to achieve their full potential.
Jai Hind!"
*****
MS/RK/DP


(Release ID: 1859073)
Visitor Counter : 305