SoPlush Beauty experts travel to their client's home, studio or event venue to provide hair, makeup, and beauty styling.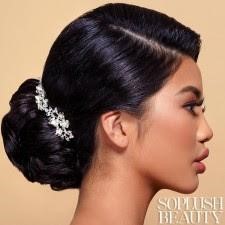 Las Vegas, NV, July 14, 2021, ZEXPRWIRE, A brand-new professional beauty company has launched bringing expert professional styling right to their clients. Whether it's a client's home, hotel, studio or venue, SoPlush beauty experts are providing an "at your fingertips" approach to hair and makeup. The company was founded by a busy mom and working professional, Jodi Leigh.
Leigh understands the importance of a professional and convenient service. She and her SoPlush Talent Team have a rigorous hiring process, including live auditions, to ensure that clients have access to the very best in the industry.
"The quality and professionalism of our professional styling, hair, and makeup means everything to us and our clients so we only hire the very best," says Leigh. "We want a stress-free and convenient experience for our clients. Whether it's a wedding, award show, business meeting, special event or just a day of pampering, they deserve to look and feel their best."
The SoPlush Beauty experts can provide a range of hairstyles from a blowout to bombshell beach waves, retro glam, or a sleek and straight look. Stylists offer braids and buns and even clip-on extensions. The makeup services are perfect and tailored for being on camera at a wedding or event or done professionally to be appropriate for a business meeting. Whatever the client needs, SoPlush Beauty experts can deliver.
Currently, SoPlush Beauty is available in the state of New Jersey and the metro areas of Chicago. New York City, Los Angeles, Las Vegas, and Salt Lake City. For more information, visit Soplushbeauty.com.
About SoPlush Beauty
SoPlush Beauty provides an "at your fingertips" approach to beauty and styling, delivering an expert experience directly to their client's location. Beauty experts provide hair, makeup and beauty styling, alleviating stress and creating the perfect look. For more information, visit Soplushbeauty.com and follow on Instagram.
About SoPlush Beauty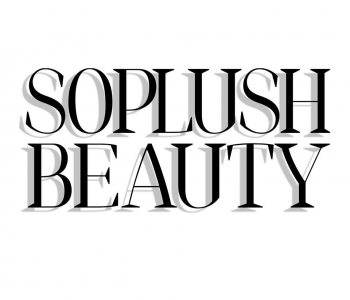 View Website
SoPlush Beauty is an at your fingertips approach to professional styling. With us, you won't have to drive anywhere to achieve gorgeous hair & flawless makeup. Our experts travel to your location and take care of your hair, makeup and beauty styling.