The Minister of Social Justice and Empowerment, Shri ThaawarchandGehlot virtually launched the SAGE (Seniorcare Aging Growth Engine) initiative and SAGE portal for elderly persons today in the presence of Ministers of State for Social Justice and Empowerment Shri RamdasAthawale and Shri Rattan LalKataria. Secretary, Deptt of Social Justice , Sh R Subrahmanyam gave the introductory remarks.
The SAGE portal will be a "one-stop access" of elderly care products and services by credible start-ups. The SAGE portal will be opened for applications from 5th June, 2021 onwards. The start-ups will be selected on the basis of innovative products and services, which they should be able to provide across sectors such as health, housing, care centers, apart from technological access linked to finances, food and wealth management, and legal guidance.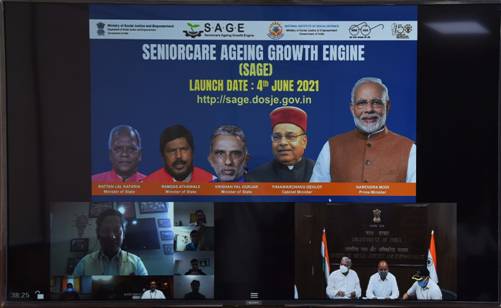 Addressing at the program today, Shri ThaawarchandGehlot said that that the Government, under the leadership of  Prime minister Shri Narendra Modi has brought in several schemes for welfare of various sections of the society. He added that with the spirit of 'SabkaSaathSabkaVikas and SabkaVishwas', the Central government is making action plans for every age group and category.
Shri Gehlot explained that the number of elderly people is steadily increasing in our country, so there is a need to keep in mind that the elderly should remain happy, healthy, and financially and physically active for which a Senior Citizen Welfare Fund was started in 2016. Taking forward the service programs related to senior citizens, this Seniorcare Ageing Growth Engine (SAGE) portal has now been launched today. SAGE programme and SAGE portal have been launched with a view to help such persons who are interested in  entrepreneurship in the field of providing services for elderly care, the Minister added.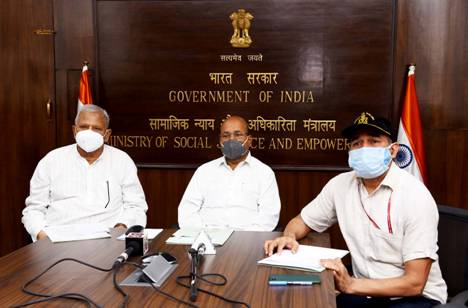 Giving further details, ShThaawarChandGehlot said that on the recommendation of the committee set up for the purpose, uptoRs 1 crore will be given to Startups for elderly care.He urged the elderly persons to come forward and take advantage of the services to be provided by the up-coming start-ups and lead an active life full of dignity in society.

On this occasion, ShRamdasAthawale said that the Ministry tries to provide maximum facilities to the people and in this context, this portal for the elderly has been launched.

Mr Athawale remarked that the government has taken up the responsibility of guardianship of  senior citizens and  elderly persons. Therefore, our ministry will continue to try to make new schemes for senior citizens and SAGE is one such unique initiative in this direction.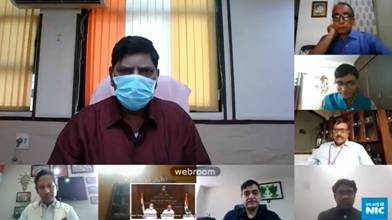 Speaking on the occasion, Shri RattanlalKataria said that there is an urgent need to create a more robust eldercare ecosystem in India, especially in the post-COVID phase.

Keeping this need in mind, an amount of  Rs 100 crore has been assigned for the promotion of the silver economy, the Minister disclosed. The start-ups selected under SAGE will be those which will provide new innovative products and services to elderly persons in various areas like health, travel, finance, legal ,housing, food among others.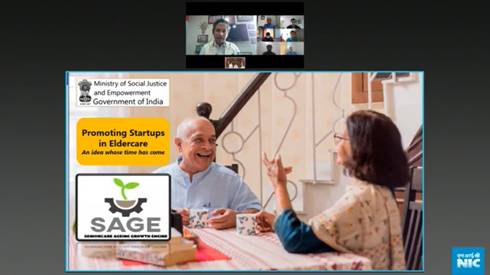 In his introductory remarks, Sh R Subrahamanyam explained that the Government has now expanded its scope of supporting elderly persons not only through NGOs but generating multi-pronged interventions for them through innovative ways. The Ministry has designed SAGE programme as per the suggestions of the Empowered Committee on start-ups for the elderly to solicit the involvement of youth and their innovative ideas for elderly care. This will help to make the programmes for elderly care a national movement than just a government programme, the Secretary added.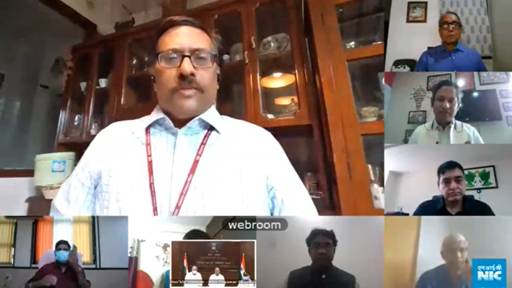 An allocation of Rs 25 crores has been made for the SAGE project in the current financial year i.e 2021-22.
The SAGE project is shaped on the recommendations of the empowered expert committee (EEC) report on start-ups for elderly.  The following members of the Expert Committee were present at today's launch event:  Mathew Cherian, Global Ambassador of Ageing, Helpage International; Dr. Abhay Jere, Chief Innovation Officer, Ministry of Education; Saumyajit Roy, Co- Founder and CEO, Emoha Elder Care; Dr. K. Elangovan, Assistant Innovation Director, M/o Education; and Dr. HC Sridhara Reddy, Deputy Director, (Senior Citizen Division) National Institute of Social Defence and Mr. Chandrasekhar Buddha, CEO, NEAT.
Pl click here for ppt on SAGE
Start-ups can apply for being a part of SAGE through a dedicated portal, which will be open from June 5. The start-ups will be selected by an independent screening committee of experts. A fund of uptoRs.1 crore as one-time equity will be granted to each selected start-up.
The SAGE project aims to identify, evaluate, verify, aggregate, and deliver products, solutions and services directly to the stakeholders. The Ministry will act as a facilitator, enabling the elderly to access the products through these identified start-ups. India's elderly population is on the rise, and as per surveys, the share of elders, as a percentage of the total population in the country, is expected to increase from around 7.5% in 2001 to almost 12.5% by 2026, and surpass 19.5% by 2050. There is an urgent need to create a more robust elder care ecosystem in India, especially in the post-COVID phase.
The EEC report has highlighted that the business opportunities in this space could emerge from social enterprises (non-profits, informal networks), technology start-ups (fintech, adtech, foodtech, healthtech, wealthtech), legal and financial services (planning solutions, insurance, medico-legal) and infrastructure and managed-care systems (senior housing, living facilities, care centres). Research and data-driven organizations and incubators of social enterprises are also expected to come forward to be a part of SAGE.
*****
NB/UD
(Release ID: 1724425)
Visitor Counter : 5