HAMILTON, BERMUDA, 27 July 2021, ZEXPRWIRE, Giving financial liberty and empowering individuals and companies worldwide has never looked better thanks to walleteum.  
Walleteum is delighted to introduce its secured wallet and operating system backed by a private blockchain network making it highly useful for businesses and daily life.
Gone are the days when people used to have back accounts, now there is something new on the horizon, we all know the world of cryptocurrency has taken the world by storm, more and more people are starting to invest and becoming financially secure.
But how can you be sure that your money is fully safe? In 2021 the digital currency has become very significant and everyone who has either linked with any company or individuals is using this service but the only problem with money is that you can't give a 100% guarantee that whether it will remain in your online wallet or not.
What is Crypto?
Crypto is just like the money you have in your pocket but its internet money, its virtual money. We call it crypto-currency. We can send this crypto-currency more quickly to any person in any corner of the world within few minutes. 
(People are not used to it till now but they will start using it and will start sending money).
Your smart, convenient, crypto wallet anywhere, and anytime
Best business demands the best thinking, today buying, and selling bitcoins has become a popular trend.
Every person you know has owned a crypto asset but have they done anything to make them secure? 
That is where you need someone reliable to help store and manage multiple cryptocurrencies in one big online crypto wallet. 
Time after time the technology has made our lives so much easier and Walleteum is a platform that is powered by blockchain, smart AI, smart contracts, and dynamic biometric technologies that have come together to enhance security, automate a business process, and reduce operating costs of certain operations.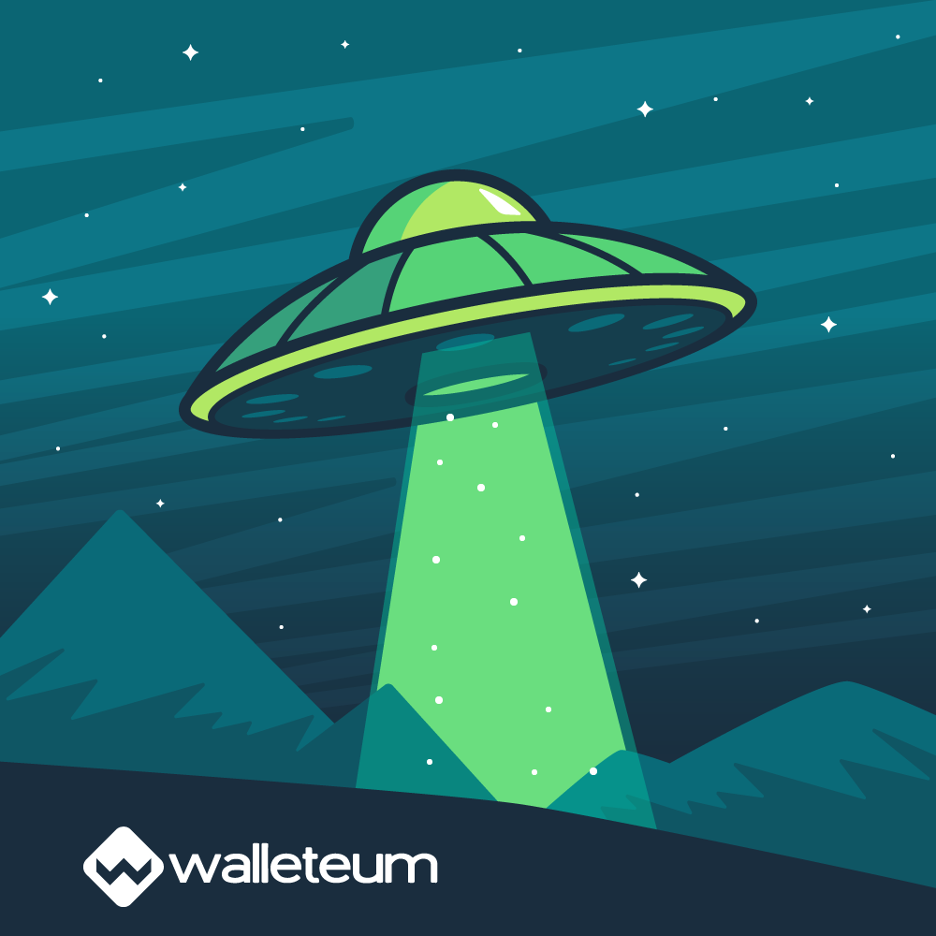 A vision to help build relationships with other companies and businesses
On Walleteum they are providing a simple and safe online wallet for everyone. You can create an account (of course free of cost) where you can save sensitive data including, bank account details, passwords, and any other information that you wish you group them in blocks.
From these blocks, users can assign their successors to receive the information contained in a block.
Working and building great relationships in a wide variety of companies and sectors collectively to create economic opportunity for everyone.
Once you get on board with Walletuem, then you will know they want to help newcomers to seize crypto investment opportunities such as Buy, trade, earn, invest, and uses easily accelerated global adaption of blockchain for large-scale consumers.
Walleteum features:
Over time banks have started to reduce the value of money and old and new investors are having problems with transferring their cryptocurrencies. 
To buy cryptocurrency you need a wallet an online app that can hold your currency, where you can create an account, exchange, and then you can transfer the money to purchase cryptocurrencies. 
If you haven't found any app then type Walletuem and it will lead you straight to creating an account safely. But before you do let's check out some of the key features of their online wallet such as,
Cross-chain compatibility
Support for multiple devices
Support for multiple blockchains
Supports hardware wallets, desktops wallets, and mobile wallets
Self-custodial wallet
The app includes a swap feature to exchange cryptocurrencies
Generate Wallet free of cost
As more and more people are ready to hop on the bandwagon, it is necessary to be well informed on what you need to know before choosing a smart and secure crypto wallet and feel confident which one is right for you.
After all, it is all about having a sense of confidence in how many tokens, or coins you want to store on the best wallet service without having second thoughts.
Twitter: https://twitter.com/walleteum
Telegram: https://t.me/walleteum
LinkedIn: https://www.linkedin.com/company/walleteum