Euroclear Sweden and Tietoevry are pleased to announce further progress in their mission to drive digital transformation in the Nordic fund market including modifying mutual fund processing which is still a manual and non-standard procedure.
WEBWIRE – Monday, March 28, 2022
Tietoevry and Euroclear Sweden have been collaborating for several years, both providing services and solutions to enable the fund market and its members to automate and digitalize processes to increase efficiency, reduce risk and cost and increase transparency.
Euroclear Sweden and Tietoevry are helping several distributors and fund companies to automate their fund trade process by providing a standardized digital solution (ISO 20022) – enabling customer interaction with Euroclear Sweden´s fund services business in conjunction with Tietoevry solutions. The service supports both the sell and buy sides of fund distribution, providing automated order routing and related end-to-end Straight Through Processing.
The biggest customer gains of digitalizing fund orders and fund transfers are to minimize manual errors and to reduce email and fax-based processes. This generates cost efficiency, full traceability, timely handling, providing true end to end client benefit. In addition, decreased processing times from weeks to days, reduces the period where fund investors have no access to market during the fund transfer.
"It is a natural next step in our long partnership, to once again work together and combine our services and solutions to bring the benefits of automated fund transfers and continue the transformation of fund processing in the Nordic market", says Sandra Holmqvist, Chief Business Development Officer at Euroclear Sweden."
"It is essential that Tietoevry as solution provider and Euroclear Sweden as financial market infrastructure, work closely together to be enablers for digitalization and market efficiency. We believe that true strength lies in cooperation, continuous dialogues and standardized services and solutions", says Tobie Horne, Product Advisory Wealth at Tietoevry Banking.
About Euroclear Sweden
Euroclear Sweden has been the Swedish Central Securities Depository since 1971. As a financial market infrastructure, we provide issuance, settlement, safe-keeping and servicing of securities, which contribute to the secure and efficient functioning of the Swedish financial market. Since 2008, the company is part of Euroclear group, which includes Euroclear Bank, Euroclear Belgium, Euroclear France, Euroclear Finland, Euroclear Nederland, Euroclear Sweden, Euroclear UK & International and MFEX. www.euroclear.com/sweden
About Tietoevry

Tietoevry creates purposeful technology that reinvents the world for good. We are a leading technology company with a strong Nordic heritage and global capabilities. Based on our core values of openness, trust and diversity, we work with our customers to develop digital futures where businesses, societies, and humanity thrive.
Our 24,000 experts globally specialize in cloud, data, and software, serving thousands of enterprise and public-sector customers in more than 90 countries. Tietoevry's annual turnover is approximately EUR 3 billion and the company's shares are listed on the NASDAQ exchange in Helsinki and Stockholm, as well as on Oslo Børs. www.tietoevry.com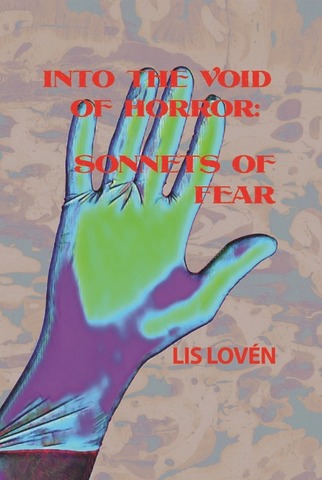 Into the Void of Horror, a new book by Lis Lovén, has been released by RoseDog Books.

The poet, artist, and translator Lis Lovén is very aware of her Swedish heritage. This includes, of course, all kinds of poetry but also crime novels. How about if the Swedish writer tries to lift horror to a new level? Well, let's find out. In these provoking sonnets, the poet has come to understand a classical form as something that can merge into fiction of fear. Fear, as we know it, should get to the core of the heart to bring about a catharsis, or a relief. Suddenly, when returning back to ordinary life, we have been given a glimpse of everything we tried to escape. Do you dare step into the Void Of Horror once again? Or do you wish you had never opened this book?

About the Author
Lis Lovén has been studying all types of cultural matters, both sciences of art and sciences of literature as well as media arts. If she is able to combine all her knowledge into a sphere of its own, well, this is for you who dare to be triggered! Lis Lovén lives in Växjö, somewhere in the southern part of Sweden. Also, she has ancestry from Sicily and Poland. In the end of the 1600s, her Polish relatives were brought in to fight the Danish at the Battle of Lund, which is the worst battle Scandinavia has seen. Or rather, prefer sometimes not to see at all.

Into the Void of Horror is a 42-page paperback with a retail price of $10.00 (eBook $5.00). The ISBN is 978-1-6386-7394-1. It was published by RoseDog Books of Pittsburgh, Pennsylvania. For more information, or to request a review copy, please go to our virtual pressroom at https://dorrancepressroom.com/into-the-void-of-horror/ or our online bookstore at https://rosedogbookstore.com/into-the-void-of-horror/

Supporting women entrepreneurs to scale up their businesses and access global markets generates growth, creates jobs, and will be key for an inclusive global economic recovery.

Today, the Honourable Mary Ng, Minister of Small Business, Export Promotion and International Trade, co-hosted the Canada-Sweden Ideas Roundtable with Anna Hallberg, Sweden's Minister for Foreign Trade and Nordic Affairs. 

The ministers listened to the women entrepreneurs, who shared their expertise and experience in innovative sectors, such as artificial intelligence and cleantech. They discussed the challenges and opportunities facing women entrepreneurs as both countries work toward an economic recovery that is sustainable and inclusive, and the ministers committed to working together to support women entrepreneurs in both countries.

During the round table, Minister Ng outlined Canada's work to advance gender equality by removing barriers to women's participation in trade, including through the adoption of the trade and gender recommendation in the Canada-European Union Comprehensive Economic and Trade Agreement (CETA).

Minister Ng also highlighted Canada's commitment to helping women entrepreneurs succeed, which includes an investment of nearly $5 billion in direct financing and dedicated support for women entrepreneurs under the Women Entrepreneurship Strategy (WES).

Both ministers noted that today's discussions are just the beginning and committed to continue working together to support all women as the 2 countries recover from the pandemic.

"Women entrepreneurs are leading the way for a sustainable and inclusive economic recovery in Canada and Sweden and around the world. We're thrilled to work with Sweden on advancing gender equality and collaborating to support women entrepreneurs and remove barriers to their success."

– Mary Ng, Minister of Small Business, Export Promotion and International Trade