We are offering people to discover their abilities through the benefits of Pcflight projects. This project is the perfect option for those passionate about virtual flights and their excitement as it provides the best services. In other words, it mainly encourages and helps flight simulator enthusiasts and home cockpit makers. For those who don't know much about these terms, flight simulators are devices that artificially give the experience of aircraft flight and its environment, which are mainly used for aircraft training and other purposes.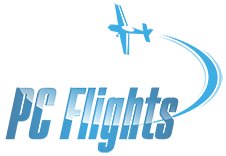 And the home cockpit is hardware that is present in any aircraft instrument consisting of all the controls. We focus on both pilots and professional aircraft enthusiasts. We also offer cockpit hardware instruments and accessories, such as gathered aircraft panels, Plug-n-Play flight components and flight control peripherals devices to build your cockpits easily.
Our professional manufacturers work hard to offer our customers the best cockpit instruments like great varieties of cockpit panels, PFD, EICAS, different types of knobs and other essential components. These are just for a start. We have every professional instrument that can make your idea and creativity come true.
We try to provide ourcustomers with the best pair of colours, fonts and materials to make ahigh-quality model of cockpits in their homes. Along with our high-qualityproducts, the full equipment is also affordable to make it easier for everyone! We are always open to help you make your virtual aircraft experience perfect.
Our only motto is to provide the best services to anyone having the passion ofbeing the best in the aircraft industry, and we also give out the most reliableand easy way to use hardware. Our manufacturers work hard to provide ourclients with the best aircraft experience and make their dreams realistic!