Miami, FL, Apr 27, 2022 – (ACN Newswire) – JBAS is proud to announce its launch today. Japanese Born Ape Society (JBAS) is an NFT brand inspired by the hyper-famous BAYC (Bored Ape Yacht Club). As holders, the founders are able to create an extension of the Bored Apes, but with their own take, and more importantly by empowering their vision related to the NFT space.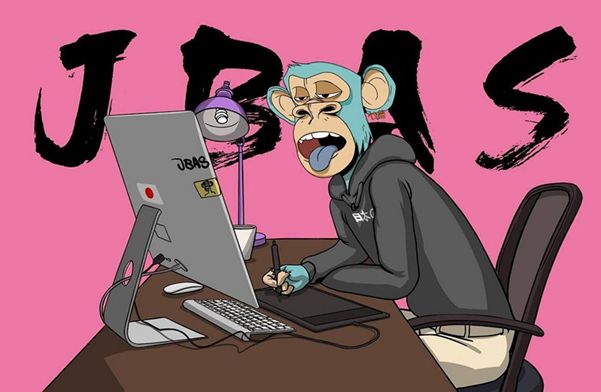 JBAS is a collection of 10.000 apes inspired by Japan and its culture generated from over 180 Unique traits. Each ape is absolutely mind-blowing, but some are cooler and rarer than others. There will also be a total of 10 unique 1 of 1s. Distribution of the apes will be random at mint.
Besides being a simple, yet very cool looking profile picture that doubles as your Web3 Identity, JBAS will give you full decisional powers from day 1 of its journey. After the mint is completed, the apes will be revealed and all holders will be able to claim a Lotus Flower. Each wallet holding an Ape will claim 1 Lotus Flower. There will be a total of 9 different flowers varying in rarity that will determine on which matters holders can vote.
These flowers will be a whole new collection, which will be claimed for free by all holders and which will grant voting rights on all matters JBAS related. The most respectful members of the community, will have full voting rights on all matters, regardless of which flowers they withhold in their wallets.
Esmpeth said in an interview "I'm tired of seeing NFT projects coming up every single day, where the early investors (the minters) have absolutely no decisional power in the community. I understand that it is not easy to combine all ideas and thoughts to get a certain outcome and most founders fear this, but with the voting mechanics that we will have, the JBAS fam will surf the Web3 wave with excitement."
These new voting mechanics, tied not only to 1 NFT but by the combination of 2, will be an opportunity for all early investors to determine the direction of the brand by directly being involved in the decision-making process for matters that they are genuinely interested in. Zenkon and Esmpeth strongly believe that members of the community should be informed and involved in the growth of the brand. At JBAS, the early investors, the minters, don't just get a cool Jpeg, they get actual shares and voting rights in the company structure.
Additionally to the voting rights, holders will receive more exclusive benefits, such as access to the TEMPLE, a place in the metaverse accessible only to holders, FREE Merchandise, participation in charity donations, FREE Airdrops, 3D avatars and more.
Social Links
Twitter: https://twitter.com/Japanese_BAPES
Discord: https://discord.gg/jbas
Instagram: https://instagram.com/japanesebornapesociety
Media contacts
EsmpEth, Co-Founder, JBAS
E-mail: hello@japanesebornapesociety.com
Website: https://www.japanesebornapesociety.com/
SOURCE: JBAS


Topic: Press release summary


TG DAO 3.0 Launchpad, which is a combination of an IDO launchpad and a startup incubator, has announced that it will now be accepting applications from projects. Early-stage startups can now undergo incubation or acceleration at TG DAO 3.0 and receive investment from a community of crypto investors that consists of over 25,000 members.
"Our launchpad is dedicated to the launch and ongoing support of both blockchain and non-blockchain startups. Any entrepreneur can benefit from participating in our incubation program, and raise funding for the development of their project. We are not limited to any particular industry and are ready to support startups even if they do not use blockchain in their day-to-day operations," explains Slavik Fokin, CEO of TG DAO 3.0 Launchpad.
Participation in the program includes several stages: the initial evaluation, community voting on startups, the incubation or acceleration stage including, but not limited to, creating and implementing a financial model, packaging the product, developing tokenomics, as well as legal and marketing support. TG DAO 3.0 provides ongoing support to startups that take part in its incubation program.
After the incubation stage, a startup also gets scalability and networking opportunities within the TG Ecosystem, where TG DAO 3.0 Launchpad is a member company.
"We are a decentralized aggregator, and we invite top experts from various fields for mentoring and advising startups. Our mission is to help projects that offer innovative solutions and practical products enter the crypto market and quickly scale their businesses," said Eugene Melnik, CEO of TG Ecosystem.
Startups that offer blockchain, healthcare, and fintech solutions have already been selected for participation in the incubation program. After completing the incubation stage, these projects will launch their tokens and start fundraising campaigns through public token sales, which will be available to community members of the TG DAO 3.0 platform.
In order to join the TG DAO 3.0 incubation program or do a fundraising campaign on TG DAO 3.0 Launchpad, please fill out the application form. Our analysts will review your application and do a preliminary selection of projects that qualify for incubation or acceleration on the TG DAO 3.0 platform. The subsequent selection of startup projects will be carried out by the TG DAO 3.0 launchpad community according to the decentralized organization toolkit and principles.
Find more information about the TG DAO 3.0 Launchpad on the official company website: https://tgdao.io
Junior Shiba, a fully decentralized cryptocurrency completely driven by its fun and creative community members. Junior Shiba is a meme-based cryptocurrency that offers a full range of features including NFTs, Games, earning crypto while playing, swapping, and a presence in the Metaverse. The junior Shiba token being launched in Both ERC20(Uniswap) and BEP20(Pancake Swap). The community is open to all and welcomes diverse perspectives from members to build the absolute best Junior Shiba platform.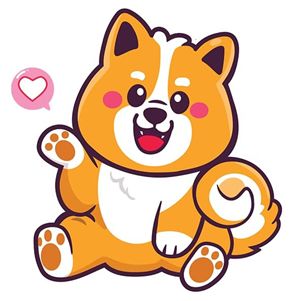 The token symbol is $JRSHIB. There is a (3%) usage reward and the total supply is 1 quadrillion. The holder of the crypto can play games and present in metaverse and use Junior Shiba as a mode of payment.
The history of the first meme-coin, launched in 2013, originally was seen as an ironic joke, yet its popularity has grown into a cryptocurrency with a US $32.54 billion market capital. Meme coins like Junior Shiba are cryptocurrencies that are linked to popular jokes, sarcastic comments and puns on social media. In 2021, the advent of the Dogecoin success prompted the design and release of many more imitative meme coins on the market. According to Coinmarketcap, at present, 124 meme coins are circulating.
Junior Shiba is a meme coin similar to others in the market, which has no inherent value or specific use, but can gain huge profits in a very quick time frame. Junior Shiba may not be affected by whales as there is tax of 10%, which can lead the price value to suddenly rise. The fame and performance of these cryptocurrencies are directly linked to popularity on social media, community support and hype created by influencers.
The Junior Shiba crypto token can be earned while playing Junior Shiba Games/metaverse as
It will be included on the Metaverse advertisement platform.
The spokesperson notes that, "Floki-themed cryptocurrencies are the unique dog-meme coins called 'Floki' after Elon Musk tweeted Floki as the name of his Japanese Shiba Inu dog. Since then, we have seen the creation of Flokifrunk, Shiba Floki, Floki Shiba, Flokinomics, Floki Inu and Baby Floki Inu. In 2020, Shiba Inu was launched 'as a self-proclaimed killer' of Dogecoin. Its mission is to be an Ethereum-based substitute of Doge."
The Junior Shiba token will be available on Uniswap and Pancakeswap and different exchanges. Junior Shiba welcomes new partners to join the community in offering new ways to acquire the new, decentralized cryptocurrency.
The Junior Shiba token is available on both Ethereum and Binance blockchain.
Tokenomics
1 quadrillion
20% Initial burn.
40% on Uniswap/Pancake swap Listing
10% Liquidity Courtesy Allocation
5% Marketing Wallet:: Will be locked after launch.
5% Development:: Will be locked after launch.
20% Games and Metaverse Rewards :: Will be locked after launch.
BSC and ETH liquidity locked. Link will be provided at the time of launch
Tax
3% Holders – Reward distribution.
7% to Operations
FEATURES
NFTs
Metaverse
Swap/Dex
Free crypto while playing games
Worldwide Telegram Community.
https://t.me/juniorshibaperucommunity
https://t.me/juniorshibaturkey
https://t.me/juniorshibaswitzerlandcommunity
https://t.me/JuniorShibaGermany
https://t.me/juniorShibaIndia
https://t.me/JuniorShibaJapan
https://t.me/JuniorShibaNigeria
https://t.me/JuniorShibaVietnam
https://t.me/JuniorShibaPhilippines
For more information, visit
Website: http://juniorshiba.com
Telegram: https://t.me/juniorshibatoken
Twitter: https://twitter.com/jrshibatoken
Reddit: https://www.reddit.com/r/JuniorShibaToken
Medium: https://juniorshiba.medium.com
Media Queries
Junior Shiba Media Office
Email: team@juniorshiba.com
SOURCE: Junior Shiba

Topic: Press release summary
 BitVPN, a decentralized VPN service based on blockchain technology, is planning a new version with major changes in terms of product form and economic model.
In the upcoming major version, BitVPN will integrate the TOP wallet of TOP Network, a decentralized blockchain ecosystem composed of public blockchain, DApps and decentralized communication, into the application. Based on the principle of blockchain decentralization, the public chain of TOP Network will provide better privacy protection for BitVPN. In addition, with the access to TOP Wallet merged into the application, the whole process of acquisition, circulation and consumption of TOP will be compatible to conduct in BitVPN application.
The technical principle of decentralization is perfectly in compliance with the VPN industry since the blockchain-based structure makes up for the flaws and risks in a single, centralized server structure. Decentralized VPN cannot access, track, or store online activities of the users, hence user privacy remains protected because the decentralized VPN is truly log-proof. Distributed among a decentralized network, data of decentralized VPN also restricts all entities from gathering user data and personal information.
To download or find out more information about BitVPN, please visit https://www.bitvpn.net/ . BitVPN can also be downloaded directly from the App Store or Google Play Store.
About BitVPN
BitVPN is a decentralized VPN service on the blockchain which guarantees absolute anonymity and enhanced cybersecurity to the user. BitVPN establishes a log-proof private network for the user, which maintains their internet privacy and protects them from any surveillance or censorship. It allows its users the ability to bypass firewalls and geo-restrictions across the world through its everlasting decentralized network. The BitVPN service focuses on having their products be user-friendly so that improving your privacy is easier and faster than ever before. For more information, please visit https://www.bitvpn.net/.
About TOP Network
TOP Network is a decentralized, open cloud communications network powered by blockchain technology. TOP Network offers low-cost, privacy preserving, and secure cloud communications services such as messaging, calling, VPN, CDN, IoT data sharing and more.
TOP Network also functions as a general purpose high performance public blockchain, designed to handle real-world businesses of any size, catagory or volume. Powered by innovations such as a three layer network architecture, two-layer sharding with DPoS-PBFT consensus, and a two-layer Block-Lattice DAG structure, TOP Network scale to hundreds of thousands of on-chain transactions.
BitVPN Inc.
Mary Wecker
+1-417-233-5252
https://www.bitvpn.net/

Contact