WEBWIRE – Wednesday, February 2, 2022
You may have started the party with the Marshmello Outfit, but keep it going by stepping into the Melloverse: bring down the house with the Marsha and MARSHINOBI Outfits plus party favors fit for each! Also, vote for the not-yet-released Marshmello track you want as a future Lobby Track. 💿
Welcome to the Melloverse

From the Welcome to the Melloverse Set, available in the Item Shop starting February 1, 2022, at 7 PM ET, party hard as Marsha and suit up as Mello melee master MARSHINOBI. If you're the type to turn things up a notch, switch to the Marsha Outfit's Toasted Style in the Locker. The Melloverse accessories that match Marsha? Keep the party glowing with the Mella Back Bling (sold with the Outfit) and the Mello Glo Pickaxe.
Sold with the MARSHINOBI Outfit is the Shockwave Blades Back Bling, from which you can unsheathe the included The Shockwave Blade Pickaxe!
Maximum Bounce Emote

It wouldn't be the Melloverse without music and dancing. With music by Marshmello and dance moves by josh3thousand, break out the Maximum Bounce Emote.
Vote for a Future Marshmello Lobby Track!

The Melloverse will expand. Vote for which unreleased Marshmello track you want as a future Lobby Track! Voting's already open – head to vote.marshmellomusic.com to choose between two songs from his upcoming album Joytime IV.
And don't worry: Marshmello was sent an invite to the party. The Marshmello Outfit — as well as more items from the classic Marshmello Set — will be back in the Shop starting February 1 at 7 PM ET! Form a Marshmello-y team with Marshmello, Marsha, and MARSHINOBI.
Want to see the new Outfits in action before they're in the Shop? Tune into Marshmello playing Fortnite with the Outfits equipped live on the Amazon Music channel on Twitch starting February 1 at 3 PM ET. Keep an eye on Marshmello's social channels for who he'll be playing with!
If you've listened to every Radiohead album, single, live show, or demo; if you've seen every video, blip, or webcast; if you've spent hours scrolling through the Radiohead Public Library's artwork, lyrics, dead-air, and Minotaurs, you still aren't prepared for KID A MNESIA EXHIBITION. I have. I wasn't.

KID A MNESIA EXHIBITION | Available For Free

I'm one of those Radiohead fans. The type who knows the lyrics to their songs before they're officially released, but even I was surprised by the dark, playful exploration of the exhibition. It's a collection of rooms, corridors, and spaces inspired by and filled with music and art from the recent KID A MNESIA release. That includes re-releases of Kid A and Amnesia, albums from over two decades ago, joined by Kid Amnesiae, "a memory palace of half-remembered, half-forgotten sessions & unreleased material."

This is a strange place. You stumble through a sketched out forest towards a red door. Inside, welcoming you, is a corridor of flickering, smearing walls. Up close, those walls are made of RGB pixels. All around you, Everything In Its Right Place seems to endlessly remix itself. Throughout the exhibition, Radiohead's music will rebuild itself around you.

I have a mental map of every note, every breath on Kid A and Amnesia, but I still got lost in the weird, Ballardian space of the exhibition's halls. Art sits in frames, but it's also scratched into walls, or brought to life as towering panoramas. At one point, I was abducted by three songs and left to float amidst crumbling artworks until the final chord. And then…

No, wait. That's enough from me. There are surprises at every turn that you should experience without a guide. Explore the KID A MNESIA EXHIBITION yourself. Take it slow. You're here. This is happening.

KID A MNESIA EXHIBITION is out now for free on Epic Games Store.

Buenos Aires, Argentina, 13 June 2021, ZEXPRWIRE, Binamon is an NFT and blockchain-backed gaming metaverse where users can enjoy collecting digital monsters and have fun in battle royales using them. Contrary to collectable card games' norm of leveraging the Ethereum blockchain, Binamons live on the Binance Smart Chain.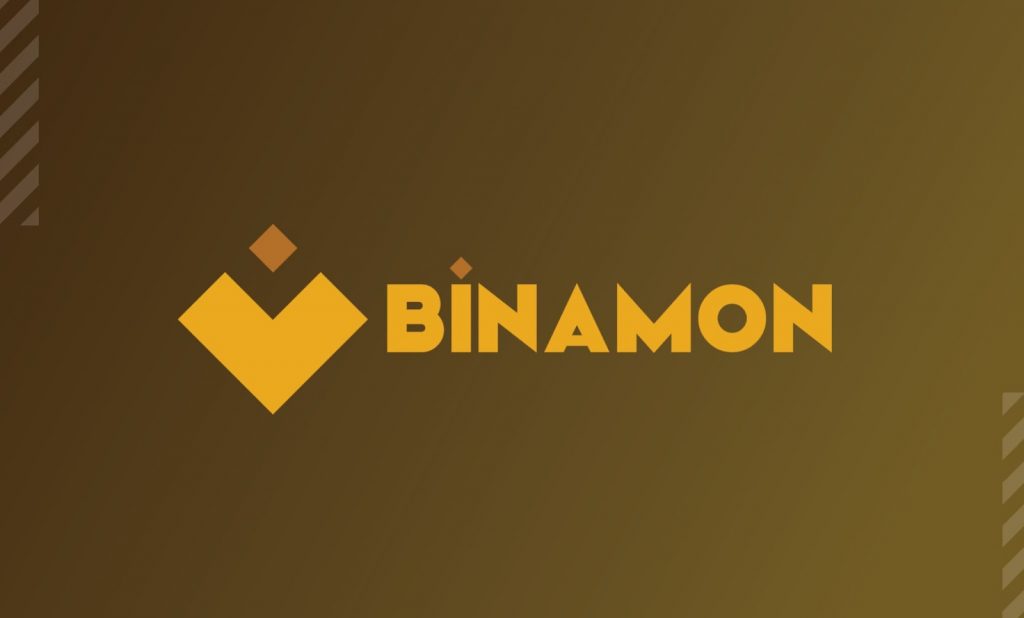 The platform has several admirable gaming modes, ranging from collecting Binamons, Battle rounds and Multiplayer. Moreover, users can stake their NFT Binamons to earn mouth-watering returns. Gaming on blockchain technology with NFTs has never been more fun and easier than it is with Binamon.

The Binamon universe has its native token, the $BMON BEP-20 token. Minting $BMON generates the BEP 721 NFT Binamons that gamers can battle with via smart contracts dubbed Booster. 
A Metaverse of Digital Monsters 
Living on the Binance Smart Chain, NFT Binamons are digital monsters that come in different characters, including Attack, Element, Class and Hompower. Each Binamon character harbours its power and resiliency within the game. Additionally, the characteristics determine both the intrinsic and market value of a digital monster.

Binamon the game uses Epic Games' AI graphics technology, Unreal Engine. A die-hard gamer that acknowledges the engine is quite familiar with titles like Fortnite, The Last of US Ⅱ, Call of Duty Black Ops Ⅲ, Street Fighter V and Final Fantasy Ⅶ(The Remake).

The Binamon mobile app will offer gamers a digital wallet to hold their $BMON tokens. The wallet facilitates a P2P marketplace for investors who prefer to trade their tokens across the metaverse. You can also use the mobile app to monitor the number of tokens you own, not leaving behind $BMON transactions.
Battle with NFT Binamons and Earn $BMON 
As mentioned earlier, these NFTs are acquired via minting the $BMON token. The process brings forth 3 Binamons that are distinct in both powers and features. Probability calculations are the determinant factor to separate the features of the Binamons after the minting process is done.

You can wage your $BMON tokens to battle other users in a winner takes all battle mode. A dismal percentage of the tokens will be burned during matches while smart contracts oversee matches. If you are worried that you cannot punch above your weight class, do not panic; matches are set up with Binamons of the same class. 
Binamon Tokenomics
Since the platform works on the BSC, below is the breakdown of how its tokens are distributed;
Token Ticker- $BMON
Total $BMON supply- 300 Million
The initial number of $BMON in circulation- 150 Million
Initial Market Capitalization- 7500 BNB
Total Market Cap(Diluted)- 15000 BNB
Seed Round Participation totals- 1500 BNB
Presale Participation totals- 2500 BNB
The sales round dates and numbers are as follows;
During the seed round, the token's price stood at 0.0000283 BNB. It took place on June 12th at 18:00 UTC.
The presale round is set to go down on June 14th at 15:00 UTC, with the token's price valued at 0.00003846 BNB.
Binamon plans to use the funds reaped from the sales in the following manner,
20% on development
20% for marketing purposes
20% for expenses incurred during operations
40% on the liquidity pool
Token Allocation
Of the total supply of $BMON tokens
20% will fund the staking pool
17% is set aside for the seed round
10% will oversee the development of the Binamon ecosystem
11% will serve the liquidity pool
10% serves the marketing needs for Binamon
22% goes to the Private sale
5% will account for advisors 
Last but not least, the Binamon team takes up 5%
All the tokens utilized through the Booster Smart Contracts, 0.1% used in gaming battle modes and 10% of those collected in tournaments, will be burned. 90% of the tokens collected in tournaments are up for grabs for the winners. 

Additionally, the game will occasionally hold a lottery where gamers who participate can walk away with special upgrades for their Binamons. Some of the tokens taken up during the lotteries will be burned as well.
About Binamon.org
Based in Argentina, Binamon LTD is a gaming platform that uses blockchain technology leveraging the Binance Smart Chain. It focuses on digital monsters that become alive on the BSC as NFT.

The blockchain-gaming x NFT platform is giving away a grand prize of NFT Binamons worth $1M for the early worms on its project. To find out how to participate, visit gleam.io/zr4yJ/binamon-usd-1000000-on-nft.

For more info on acquiring physical Binamon NFT digital monsters and the platform's well-planned roadmap, click here.

Follow the Binamon community on Telegram at https://t.me/binamonchannel and Twitter at https://twitter.com/binamonok.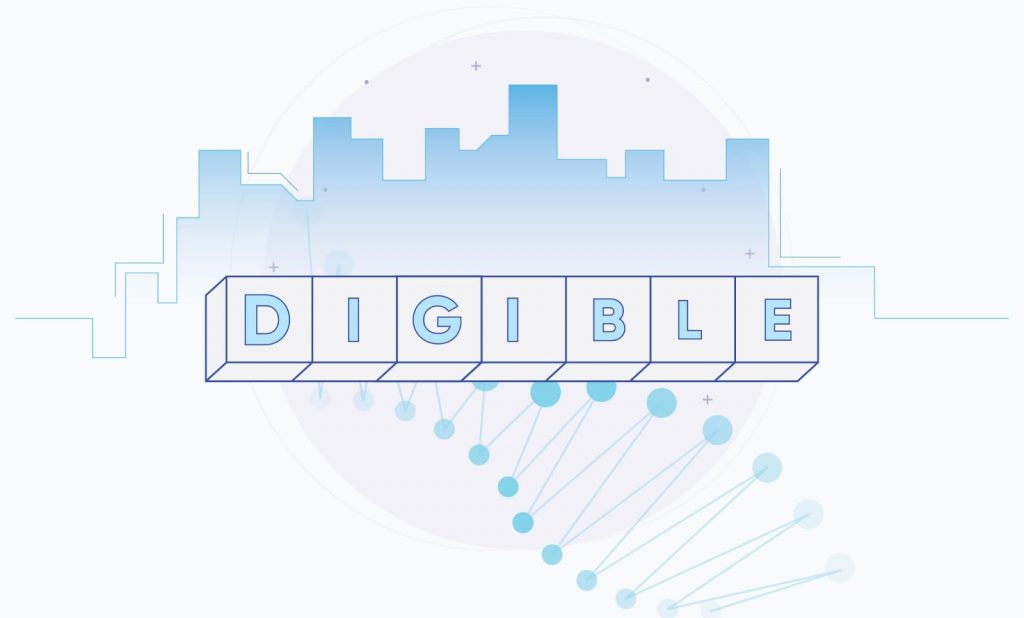 NJ, USA, 20th April 2021, Digible – presents itself as a taste of the best of two worlds combined; rare physical collectible cards and NFTs. The platform also allows users to stake $DIGI and receive a share of what the platform generates. 

Non-fungible tokens (NFTs) are unique digital assets designed to represent ownership of a specific collectible, such as a piece of art or sports trading cards, using blockchain technology. 

Let us explore Digible, the world's first NFT marketplace that is backed by physical rare collectible cards!
Digible Marketplace
The primary use of Digible is to provide a market for users wishing to purchase, sell, or exchange physical cards that have a reliable value. The marketplace is divided into two; the marketplace for collecting physical rare collectible cards and another for artists to sell or auction their NFTs.

Digible enables its users to purchase physical cards without physical access. There is also an NFT version for every physical card that is supported essentially by the physical asset. The marketplace excludes physical cards, and anyone can use this secure platform to buy/sell or to auction their desired NFTs for a range of NFTs.

Currently, DIGI is not yet Live and will be made accessible to the public during the presale scheduled for April 22 at 15:00 UTC. Note that the total DIGI token supply will be capped at 100M. Liquidity providers will earn rewards of up to 10M while 15M will be locked in the Digible liquidity pools. Marketing and the team are each allocated 10M.
The Auction Feature on Digible
The market auction feature requires a minimum of 3000 $DIGI tokens to be held by users. Suppose you want to sell your physical card or NFT through an auction; for any sale or auction held on the marketplaces, Digible has a 10% transaction fee. The staking pool will automatically receive 5% of the total fees, while the remaining 5% will cover all expenses and fund the project's development. 

Digible users can sell their physical cards via auction. If it is an NFT, the digital card will be locked on the platform for the auction duration, and smart contracts will handle the transactions.

The physical collectible card can be sent to your address where you can hold on to them or auction them for a profit; however, the DigiSafe feature is available to hold it for you and then give you control over the collectible via DigiTrack.
Other Unique Services Offered on Digible 
Apart from buying or selling collectibles, Digible offers more unique features; DigiDuel, DigiSafe, and DigiGrade.
DigiDuel
DigiDuel is the place to battle for any NFT you want in your wallets. To do this, place your NFT and $DIGI tokens as a bet and choose the color you want.

The winner receives the loser NFT and the $DIGI amount put as a bet until the winning color is disclosed. Digible will charge a 1% fee from the total bets, with 0.7% going to the staking pools and 0.3% getting burned.
DigiSafe and DigiGrade
DigiSafe is where your precious physical card is kept if you choose to store it on Digible. You will receive a digital card version in the form of an NFT that can be used to monitor the physical card at any given moment. 

To do this, log in with your wallet that your NFT is stored on and access your physical collection online! Once you sell your physical card, your NFT will get burned to eliminate any duplicate issues.

The Digible platform also introduces the DigiGrade, a service that inspects all physical cards on the platform to foster user trust. Before sending the cards to the online marketplace, the Digible protocol sends them for formal grading via the Public Securities Association (PSA). 
Well well… 
According to a Nonfungible report, NFT's total value quadrupled last year to $250 million, with overall NFT sales volumes exceeding $220 million in the past month alone.

The data gives insight into what we can expect of the Digible platform after its services fully go live. Please be on the lookout for the presale of the DIGI token that is going live on April 22, 15:00 UTC!
With the sudden rise in remote work, teams are more distributed than ever, bringing new challenges to content collaboration. It's harder to stay organized, and information is scattered across disparate files, teams, and tools. As a company trusted by more than 700 million users around the world, we adapted quickly to this new environment and reoriented our product roadmap to address the challenges of distributed work for our customers. We're focused on building one organized place for content, and all the collaboration around it.

We're taking another step towards making that vision a reality. We're excited to share that we've signed an agreement to acquire DocSend, a successful, fast-growing company that provides business leaders with a secure document sharing and analytics product. DocSend's more than 17,000 customers—from client services to investor relations—use its tools to close business deals, onboard customers, share sensitive financial documents, and more.

DocSend empowers business leaders and entrepreneurs to take more control over their common workflows and turn them into real business outcomes. This is even more important in the world of remote work, since effective collaboration with external parties feels more siloed and results can be difficult to measure. Today, DocSend's customers can securely organize, manage, and share their business-critical documents and content. Powerful analytics give them insights to better understand how viewers are engaging with their content and whether it's effective.

Together, we have the opportunity to amplify DocSend's capabilities and bring its benefits to even more people and industries. DocSend's secure sharing and powerful document analytics are a great complement to our expertise in content management at scale. And once combined, Dropbox, DocSend, and HelloSign will offer a full suite of self-serve products to help businesses around the world manage end-to-end critical document workflows and drive meaningful business results. For example, client services teams and creative professionals who already rely on Dropbox to organize and collaborate on messaging docs, presentations, and projects, can use DocSend to deliver proposals and track engagement, and HelloSign to manage contracts and invoices. The combination of Dropbox, DocSend, and HelloSign will help streamline workflows for sales, finance, client service, and executive teams across all industries.

Our shared strengths have been clear ever since DocSend became a Dropbox extension partner in 2019. Our roots in self-serve growth and belief in creating easy-to-use products make this a great fit for the Dropbox family. As the lines between work and home continue to blur, we're focused on helping our users organize their content, securely share it, and collaborate no matter where they are, and DocSend is another step in that direction. Together, we'll be able to deliver even more value to our customers, and we're excited to see what we'll accomplish as one team. Welcome to Dropbox, DocSend!